Logitech G Yeti GX adds RGB bling to your broadcasts
Plug-and-play USB-C microphone looks the part for gamers and streamers alike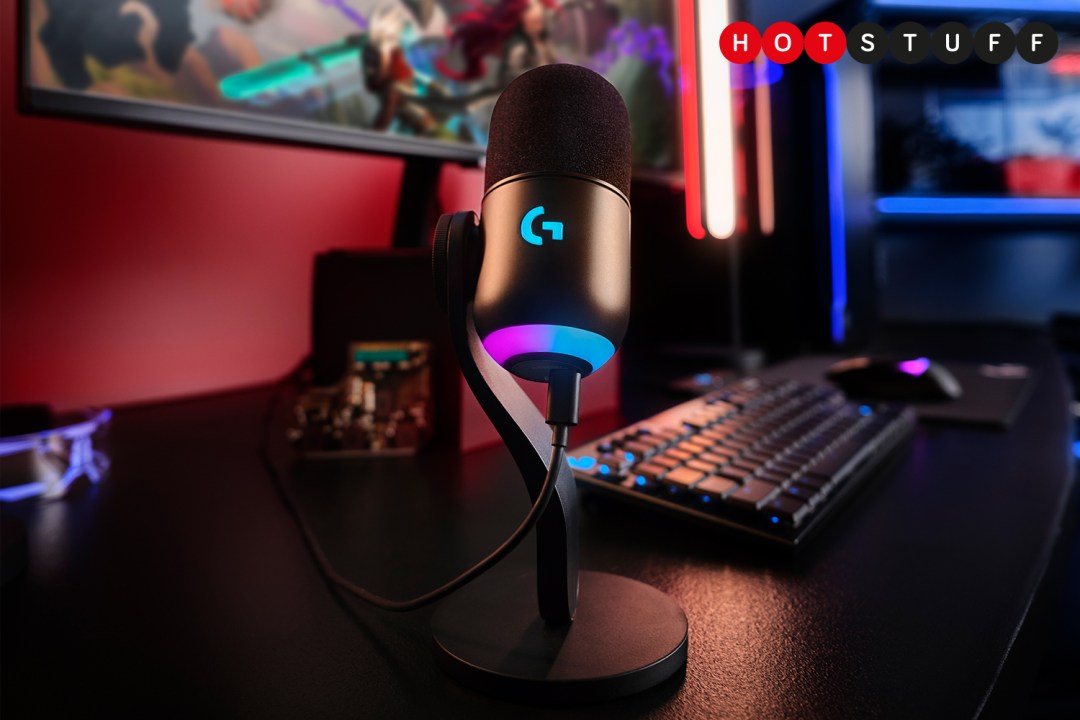 Upgrading from a gaming headset to a dedicated microphone is a must for any streamer – and if it's going to appear on camera almost as much as you are, it should be a good-looking one. The Logitech G Yeti GX is just that: a svelte USB mic that's decked out in RGB illuminations to give your desktop a glow-up, and packed with audio processing tech on the inside.
It's essentially a gamer-friendly spin on the Blue Yeti, a long-time podcaster and streamer favourite before Logitech absorbed the company into its growing peripheral portfolio. A USB-C connection means it's a plug-and-play upgrade, with no need for a separate audio interface or mixer.
The Yeti GX comes with a desk stand in the box, but mounts with a regular tripod thread so can be easily fixed to a third-party boom arm.
Logitech has dipped into its parts bin for the gain dial – it's essentially the same scroll wheel you'll find on the G Pro X Superlight 2 gaming mouse, only with an LED running through it to indicate settings and mute status. Two RGB lighting zones – one at the base of the mic and and one in the Logitech G logo on the rear side – can be fully customised to match your gaming setup using the G Hub software.
The dynamic capsule microphone has a supercardioid voice pickup pattern that won't pick up unwanted background noise, like clack-happy mechanical keyboards. Automatic gain adjustment means clipping shouldn't be an issue, and Logitech's Blue VO!CE software lets you tweak the sound with filters and effects. A Smart Audio Lock mode then applies settings with one button press. There's also a built-in pop shield to cut out plosives.
The Yeti GX is on sale right now, from all the usual PC hardware retailers, for $150/£150/€160.