Sony's 2023 TV range includes the Bravia XR A95L — its brightest OLED ever
The new Sony Bravia XR TV line-up looks set to impress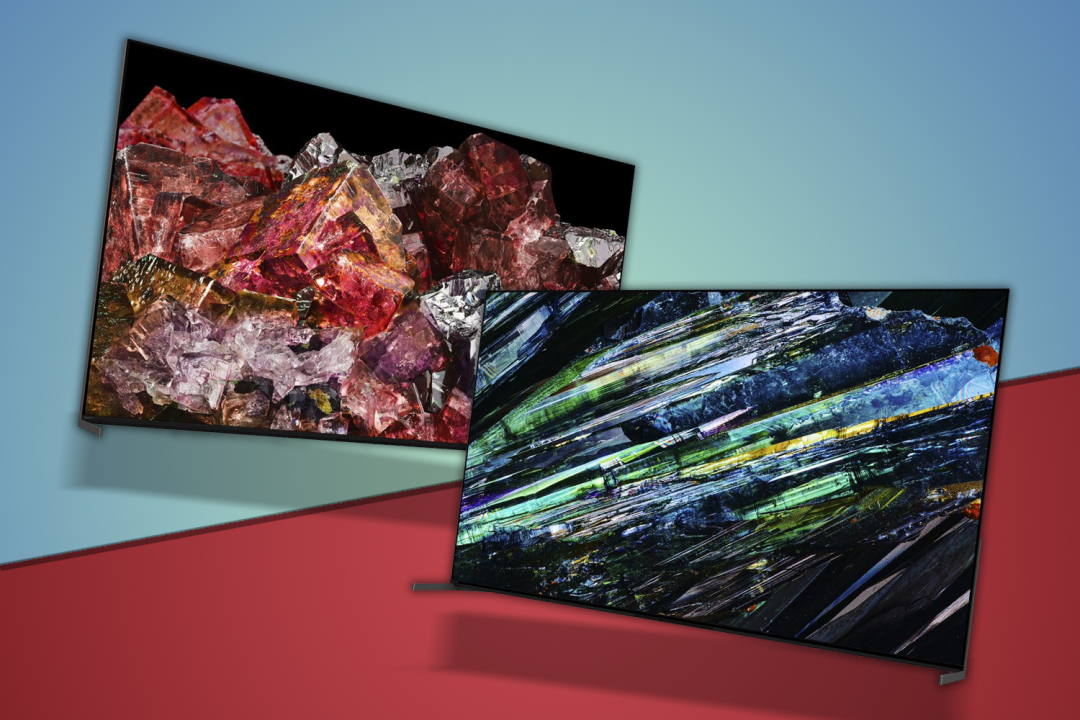 Sony's new 2023 TV range has officially been revealed, and there's plenty to be excited about — especially with the headline-grabbing Bravia A95L, which promises to blow our retinas away with the company's brightest OLED experience to date.
Reportedly up to 200 percent brighter than last year's already impressive Bravia XR A95K, the A95L's (presumably) Samsung-made QD-OLED panel delivers brightness levels beyond anything we've seen before from traditional OLEDs.
While specific brightness stats remain elusive, we expect to see performance in the 1500-2000 nits range, thanks to Sony's clever tweaks. The first of these includes a dedicated heat diffusion sheet, which acts as a heatsink to help absorb and move away generated heat — the less heat present, the brighter things can be cranked up without worrying about any detrimental effects. This is all kept in line by Sony's Cognitive Processor XR, which detects the screen temperature and precisely controls the amount of light — hence the 200 percent increase in brightness over its predecessor.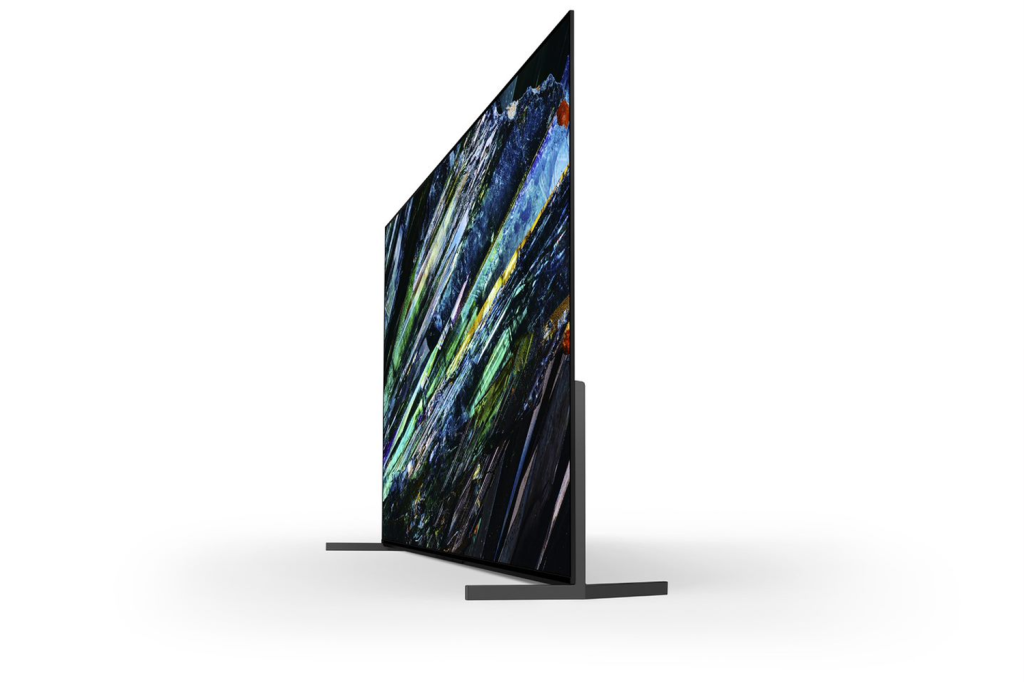 Dolby Vision gaming and Multi-View also make an appearance, the latter of which lets you display two sources at once. The real-world usefulness of this remains to be seen, but it could be a go-to feature for those who like gaming with various YouTube streams on in the background.
Given Sony's previous mastery on the sound front, it will come as no surprise to hear that the company's Acoustic Surface Audio+ technology makes its return. With built-in actuators that vibrate the entire screen to produce sound, it's one of the best built-in TV audio experiences currently available.
Gamers will also appreciate features like the Game Menu, where settings like brightness and various crosshair options can be tweaked. A Screen Size feature which effectively shrinks down the screen area might seem strange at first, but for pro gamers who mostly compete on smaller 25-27in displays for peak responsiveness, it's likely to come in very handy.
Lastly, the A95L comes bundled with Sony's Bravia CAM, which sits on top of the display and unlocks the potential for video calls via Android TV apps like Zoom. It can also be used for automatic power saving and sound optimisation, depending on your position in the room.
Available in 55in, 65in, and 75in models, there's no set release date or pricing information at the time of writing, although Sony has confirmed that these details will be announced later this year.
Elsewhere, Sony has also announced the X95L Mini LED TV, which is essentially a flagship that sits alongside its QD-OLED sibling above, although a few things like the bundled Bravia CAM, Dolby Vision gaming, and Multi-View, are absent. The former can, however, be bought separately.
Standout features for the X95L include an increased peak brightness of up to 30 percent compared to the previous generation, with specially incorporated speakers that give the illusion of sound coming directly from the screen itself.
As with its fellow flagship, you'll get two HDMI 2.1 ports for 4K/120Hz gaming, and it'll land in a slightly different range of sizes — namely, 65in, 75in, and 85in variants.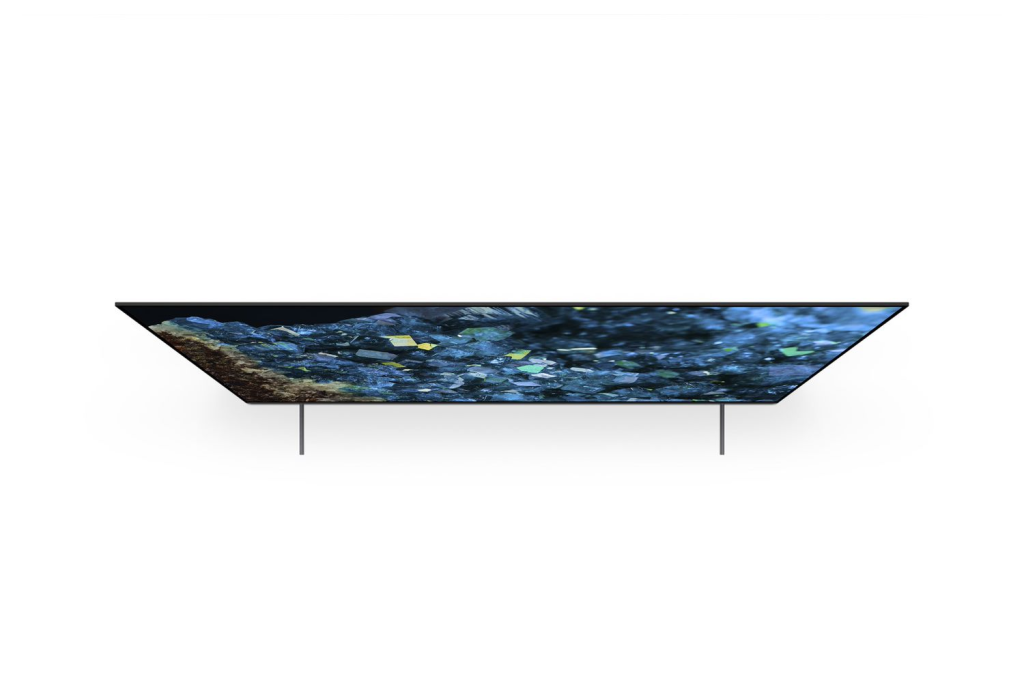 The rest of the line-up consists of the regular A80L OLED range (now available in a larger 83in size alongside the regular 55in, 65in and 77in models), and more LCD sets in the form of the X90L, X85L, X80L and X75WL.
As with the XR A95L, there's no pricing or release date information for any of Sony's new TVs as of yet, but we'll keep an eye out for updates as they come in. Stay tuned, and bring on our full in-depth reviews.
Read more: FiiO R7 squeezes high-end music streaming into a shelf-friendly box