WTF is Hey?
It's time for email's Heyday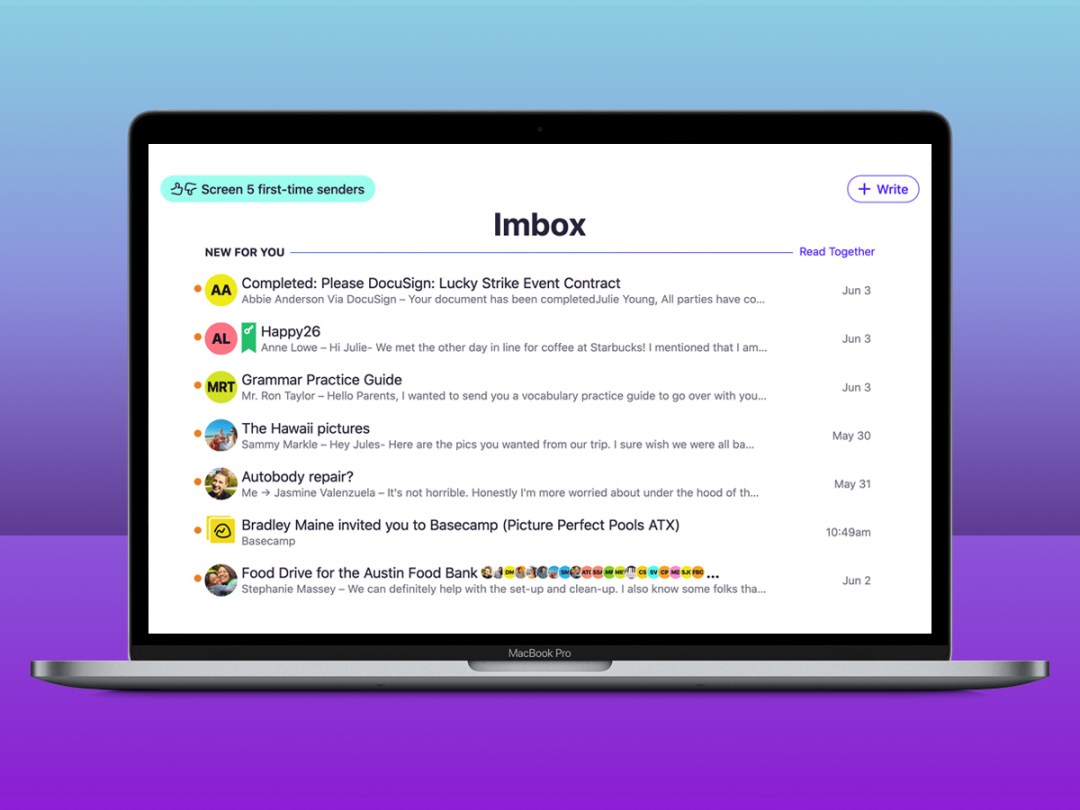 Email is bloody awful – but it shouldn't be. The problem is the good stuff gets buried under junk. Hey radically rethinks email, making it so good you'll no longer want to punch off your own face.
In fact, it's properly good – but then it's by the Basecamp mob, who tend to think things through. So Hey's simple to use, but stuffed full of features designed to help you bin cruft, save time, and love email. The thinking is that once you delve into your Imbox, you'll never look back.
Sorry, 'Imbox'? Are you drunk-typing again?
Alas, no. Hey has renamed the inbox, because it's all about IMportant emails you need to IMmediately get to, see? And although that might make you narrow your eyes, Hey's features won't.
You by default screen incoming contacts to filter who can subsequently contact you – but can hand randos you meet in the real world a bypass code. Non-urgent stuff (like newsletters) ends up in The Feed tab, and receipts and notifications lurk in Paper Trail. Attachments live in All Files, so you can quickly get at all those entertaining cat photos a friend keeps sending you.
I do like getting to important things quickly. Not just cat pictures though.
Then you're in luck, because Hey has all sorts of controls for dealing with email. You can change subject lines to something useful, without breaking a thread, and merge conversations. Group threads can be ignored when some idiot copies in 317 other people, and everyone thinks it's hilarious to reply with a single word.
If you know you'll later reply to the aforementioned cat-favouring chum with your own particularly excellent cat movie, you can click/tap Reply Later to stack the email at the foot of the screen – and use Hey rather than a third-party service to send the video. And when you need to focus on the really important stuff –
Oi, don't diss the cat emails!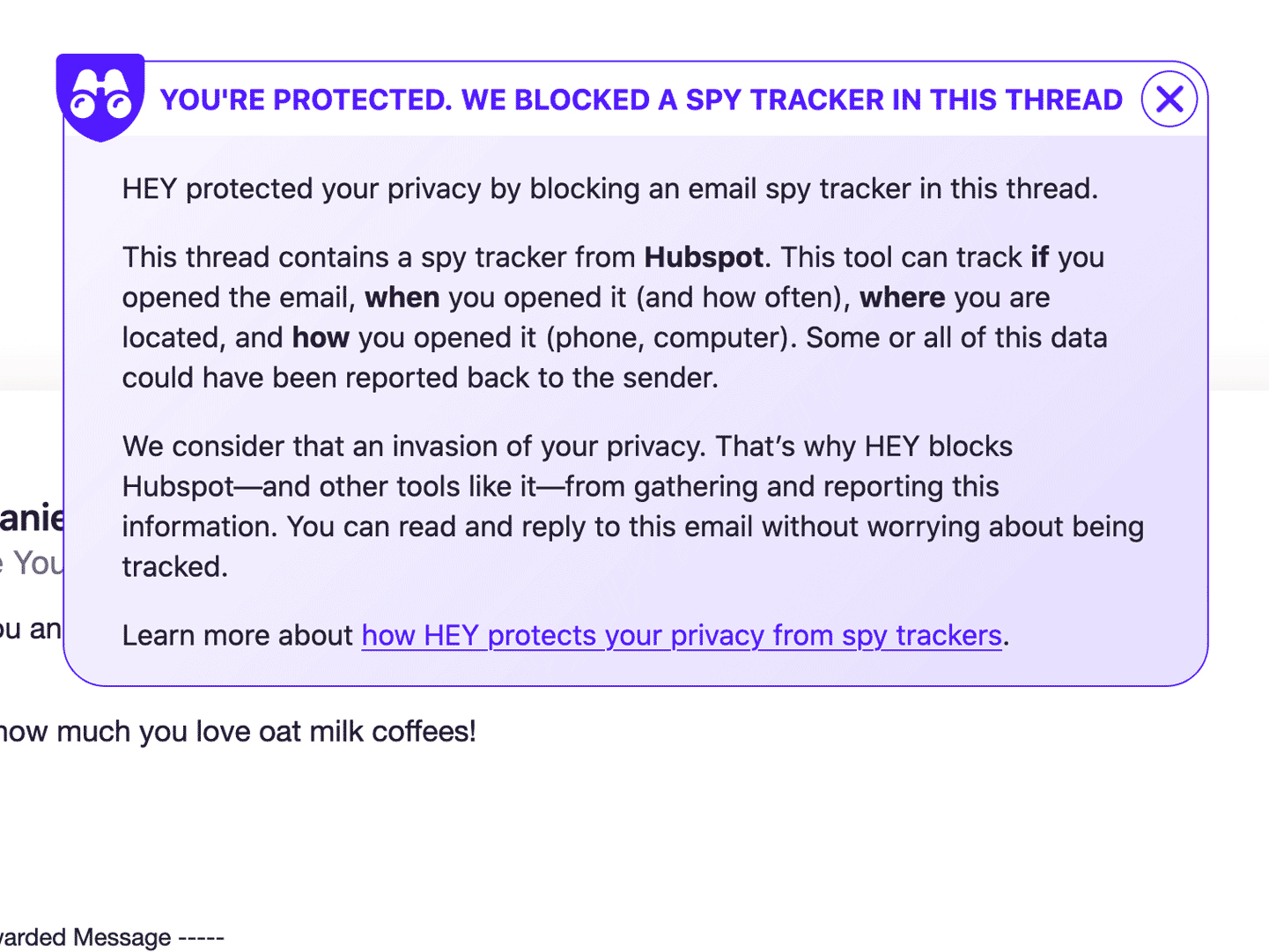 – then you head to Focus & Reply. This places reply boxes next to the text from the emails you're replying to, letting you burn through them at speed, without distraction.
Hey has your back in other ways too. It's big on privacy: there are no third-party ads; data isn't mined and sold; your email is encrypted so Hey HQ can't peak at it; and tracking (including spy pixels) is blocked as often as possible.
Also, given how often we hear about online services being breached, it's good to see Hey has doubled down on two-factor authentication (2FA). In fact, once you're beyond the 14-day trial and start paying for the service, it's required.
Wait, what? You mean this isn't free? How horribly unfair.
Not really. With free email, you're the thing being sold rather than the customer. And most free email services these days can charitably be described as 'stagnant' when it comes to sending new time-saving features your way.
Even so, Hey's price tag — $99 per year — means it won't be for everyone. Still, if you want an email service for web/Windows/Mac/Linux/Android/iOS that dares to try something properly new, you might want to say hey hey to Hey.
Hey will be available in July from Hey.com. Sign up now, and you can bug Hey for an early access invite.