1More Dual Driver BT ANC review
Wireless, noise-cancelling headphones that sound good on a budget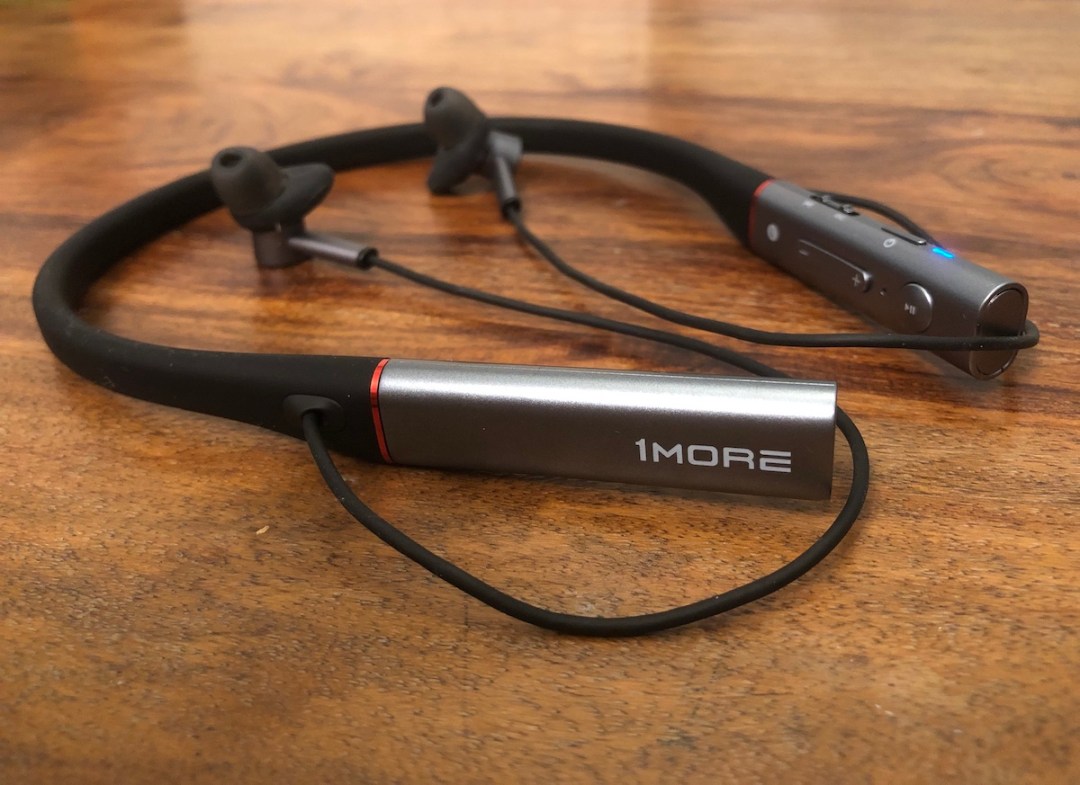 The headphone market has become a bit of a premium playground in recent years, not helped by the fact that many more affordable ones hold a tune about as well as a drunk guy doing karaoke.
1More has been trying to change that perception recently, with a number of well-received well-priced headphones. These most recent in-ears are hoping to add to that tally, offering wireless Bluetooth and noise-cancelling functionality for under £120.
Where's the catch? Whisper it… but we're not sure there is one.
Design: Light as a feather
These in-ear headphones are the wireless type that have wires. That means they don't need to be anchored to your device with a cable, but the buds are wired together rather than Airpod-esque.
The two buds connect to a lightweight silicone band that sits around your neck. It's so light that it is barely noticeable when you're wearing it, but the aluminium caps at either end of the band ensure it is weighted forwards, so it doesn't budge either.
It's also really flexible, so it folds down pretty small, and feels plenty durable too, so you don't have to be too precious with it in a bag or pocket.
On the left hand side of the neckband are the controls – a button for play/pause, a volume rocker, a switch for controlling the ANC level and voice enhancement (more on that shortly), and the power/pairing button.
Flip up the cap at the very end of the band, and you'll find a USB-C port for charging and also wired use with the included USB-to-3.5mm cable. Unfortunately, the headphones still need to be charged to work when wired though, so it's no help if you're caught short on battery.
Thankfully, fast charging does at least mean you can get three hours of playback in just 10 minutes from flat, with a full charge offering seven hours playback within about an hour.
When you're not listening, the buds can hang down and connect magnetically to one another to keep them secure. They come with four differently sized silicone tips in the box (one fitted), and three "Ear Secure" holders, which act like wings to anchor them more securely in your ear.
You can play around with them to see what works for you – I personally found the default tips the best fit for my ear, and added the 19.5mm Ear Secures to ensure a budge-free fit for the best bass response.
Functionality: Bring the noise
The 1More Dual Driver in-ears pack proprietary noise cancellation developed by 1More itself, and it has two levels – a power-saving ANC mode and the full-fat version. You can switch between the two, or turn it off entirely, using the switch on the neckband.
The noise cancellation used here is the 'feed forward' variety – it means the ANC microphones sit on the outside of the earbuds to listen out for noise, and aim to counteract it before you hear it. It's not the very best noise-cancelling tech that's available, but it is what we'd expect from a pair of headphones at this price.
At the other end of the scale, the 1More Dual Driver buds also cater for the times when you need to be more aware of what's going on.
Not only do they offer an open back design to let in ambient noise when ANC is off, but they also feature a voice enhancement switch, for giving things a bit of a boost. This helps when you want to keep an ear out for train announcements or need to hear oncoming traffic when biking or running.
As for what's behind the sound, 1More uses a dual-driver set up of a proprietary balanced armature and a titanium composite diaphragm in each earbud, which the company says has been created to produce a precise and balanced sound.
Performance: Keeping balance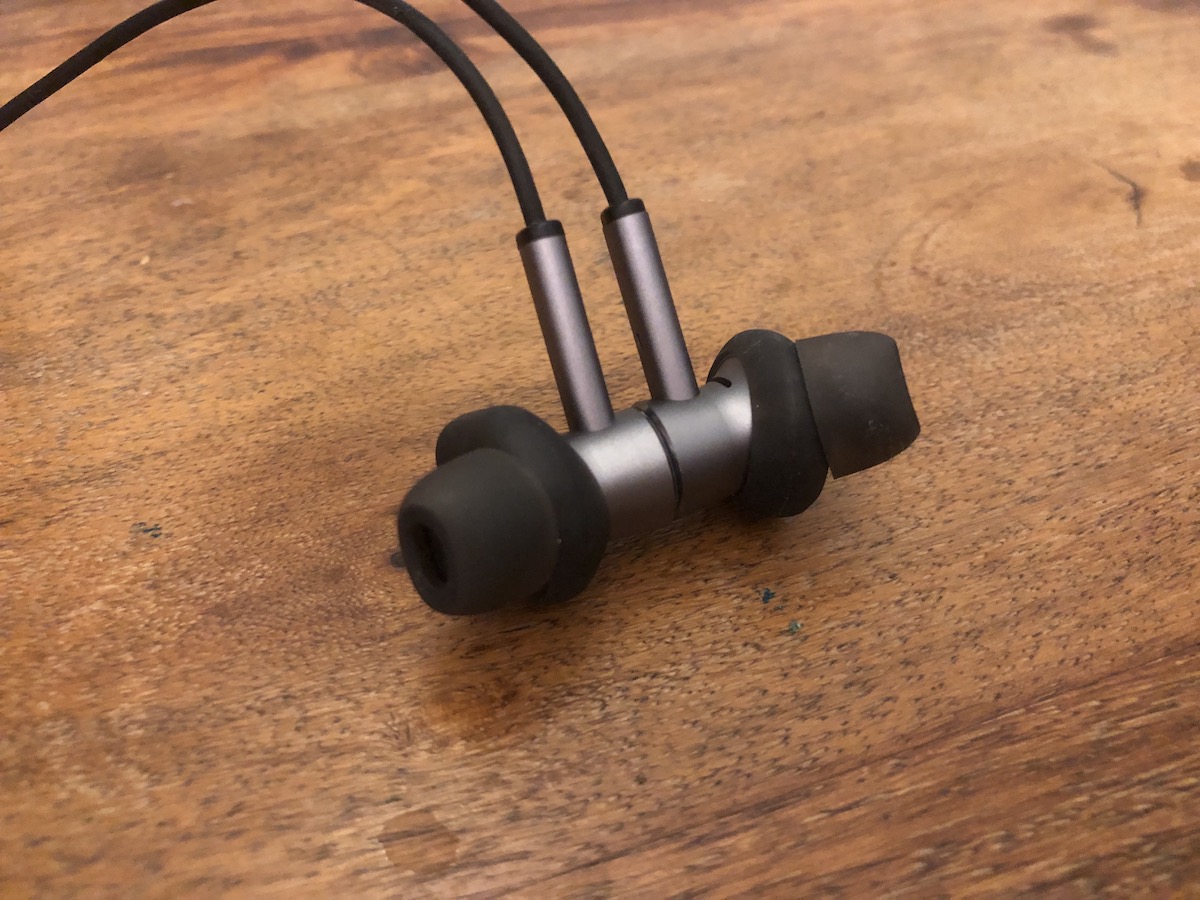 If precise and balanced was the goal, the 1More engineers got it spot on with these buds. Budget in-ears like these rarely nail a sound as clean and well judged as these do, let alone with ANC on board too.
The balanced sound does a great job across a range of genres. Bass is on the polite side, though, meaning if you like your low-end with a bit of extra kick, you might find these lacking.
That's not to say there isn't plenty of rumble there. There is, and it goes deep while retaining detail and body. There could be a touch more punch – particularly for hip hop and EDM tracks – but how clean it is goes some way towards making up for that.
The midrange really sings here. More affordable in-ears can often sound unfocused and muffled, but the 1More buds are once again clean and expressive with a whole lot of insight for their price. There's a hint of warmth, but they're still well defined – particularly in the upper mids, which really shine.
That continues up to the treble, which sits just on the right side of bright and open. If the volume is pushed (and these will go loud), they can occasionally sound a little sharp, but the added bite at this end does help them to sound keen, making them an energetic listen with plenty of drive.
They can lose their way, just slightly, when it comes to more complex rhythms though, but once again, at this level, they're hugely accomplished.
The noise cancelling doesn't let you forget your environment in the same way that a good pair of over-ears will do, but at its maximum, it does a good job of tackling transport noise and general hub-bub so you can concentrate on your music.
Even better? It doesn't have an effect on the quality of the music with it switched on – even some of the very best noise-cancelling headphones don't manage that.
1More Dual Driver BT ANC Verdict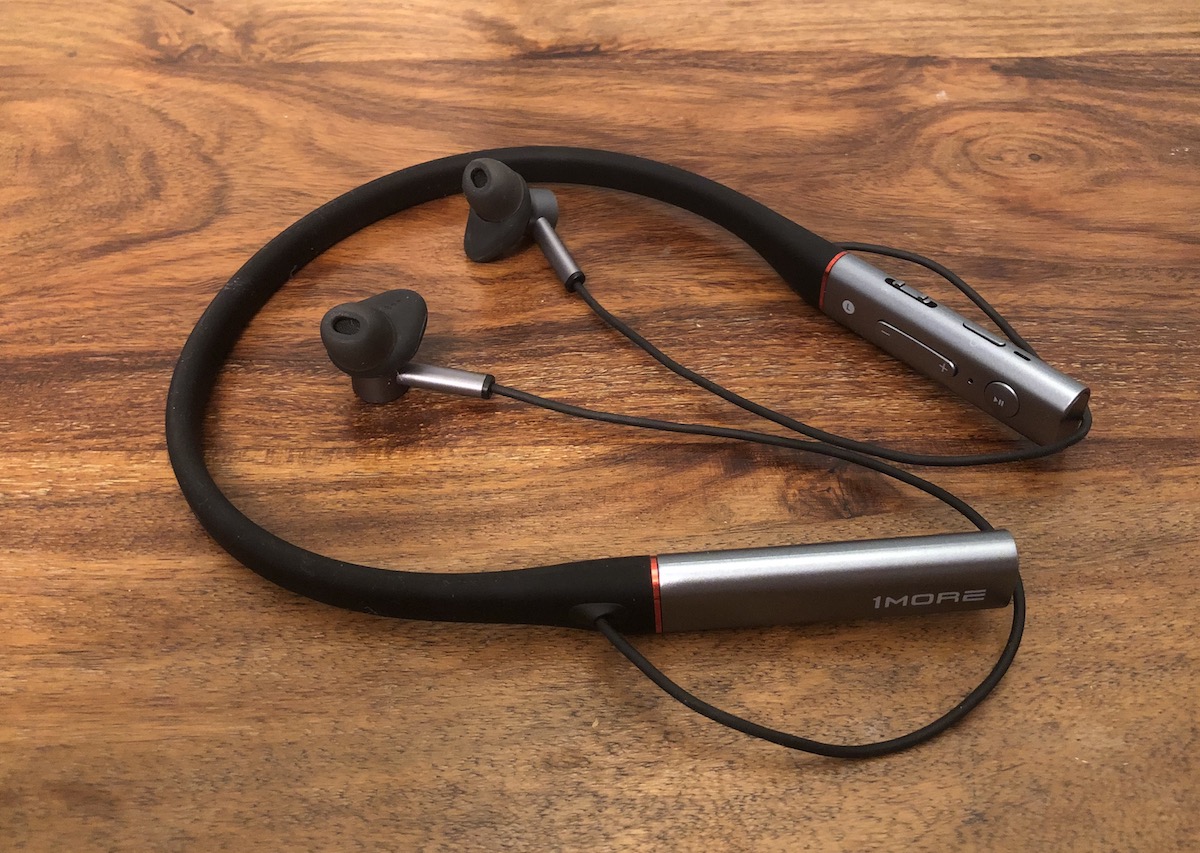 Affordable headphones are so rarely done right, but 1More's Dual Driver BT ANC in-ears are proof that it is possible.
Their balanced, detailed sound is a breath of fresh air at this price, particularly considering the extra features.
Sure, the noise-cancelling technology isn't the most aggressive we've heard, but it is effective, and most importantly, doesn't effect the performance.
A very pleasant surprise indeed.
Stuff Says…
Wireless, noise-cancelling headphones that sound good on a budget
Good Stuff
Clean, balanced sound
Two levels of noise cancellation
Lightweight, comfy design
Great valueWireless
Bad Stuff
Wired use requires battery
Bass could have a touch more punch