1More Sonoflow review: affordable, agreeable ANC on-ears
These comfy headphones are built to a budget - but don't feel like it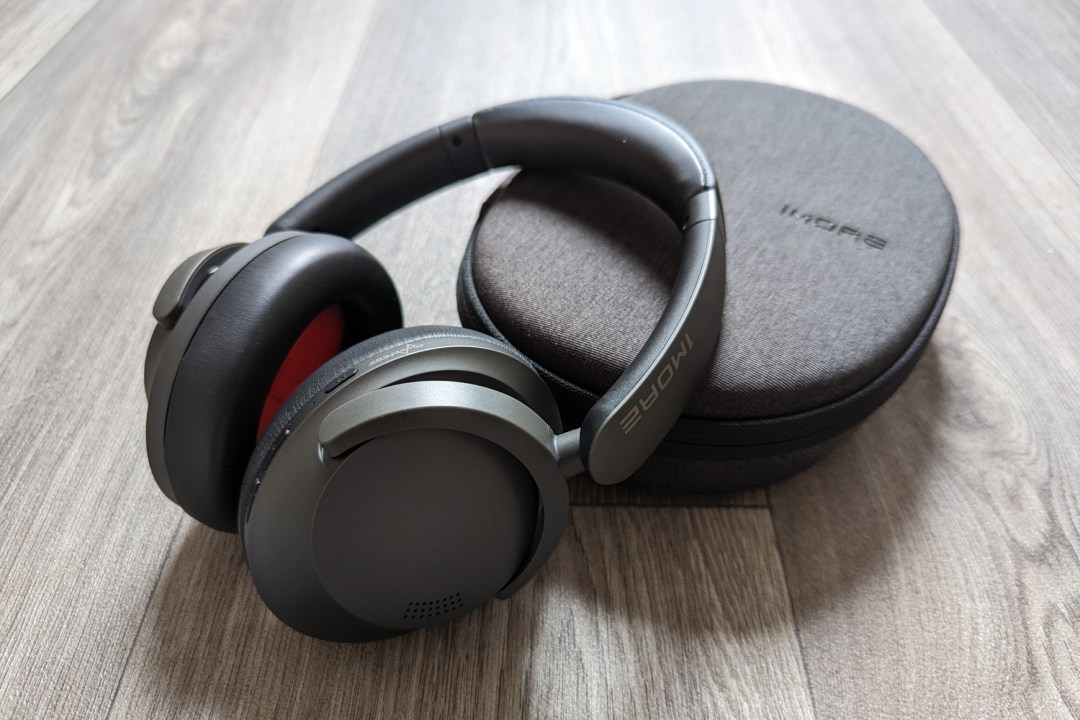 Does the 1More Sonoflow look familiar? There's more than a whiff of Sony's excellent WH01000XM5 about these ANC over-ears – but the price couldn't be more different.
1More's latest will set you back £90, a considerable saving compared to a noise-cancelling elite that includes Sony, Sennheiser, Bose and Apple. Yet they still promise to silence the outside world, deliver high-end sound with lossless codec support, and fold up neatly when you're travelling.
Surely there are compromises somewhere? Or are these a proper headphone bargain?
Design & build: simple, subtle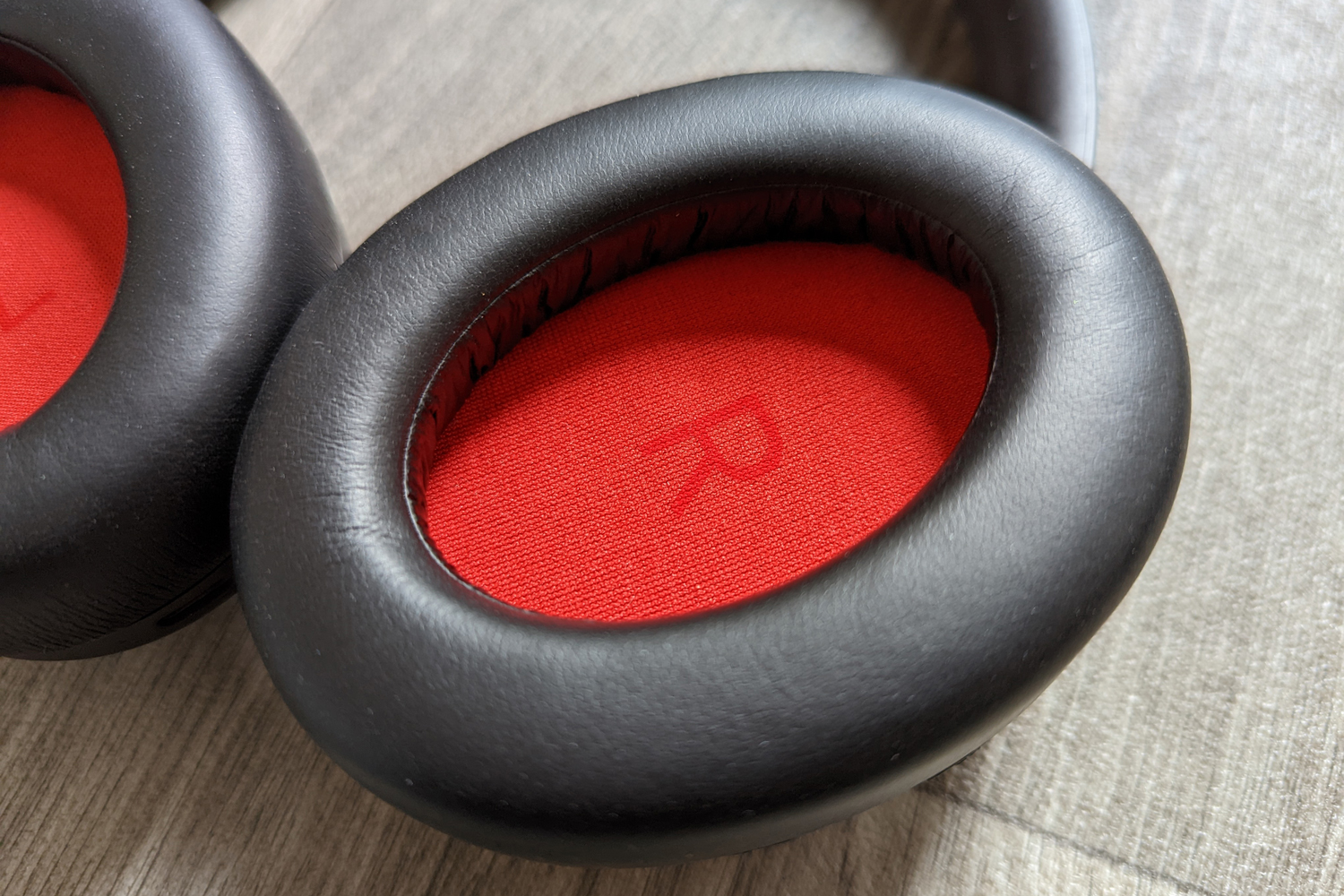 With a mix of black and gunmetal grey, the Sonoflow isn't especially distinctive, even a few splashes of red on the USB-C charging port and 3.5mm port and 1More branding on both arms. There's more red on the material covering the inner ear cups, but you won't see it once they're on your head. These won't attract attention like a pair of Beats or the Apple AirPods Max.
Thin metal headband aside, it's made entirely from plastic, with pleather ear cups and head cushioning. It feels well built, but isn't as premium as pricier rivals with soft-touch materials.
There's plenty of adjustment in the headband, and the ear cups both swivel and rotate, so it's easy to find a comfy fit that also creates a good seal around your ears for passive noise isolation.
Both ear cups fold inwards, for stowing in the bundled hard shell, fabric-covered carry case. You've got to fold them in a specific way, but there are big L and R labels on both headphones and case, so you'll only struggle if you're especially unobservant. There's also room inside for the charging and 3.5mm cables, so you don't need to lug 'em loose while on the move.
Features & battery life: basic buttons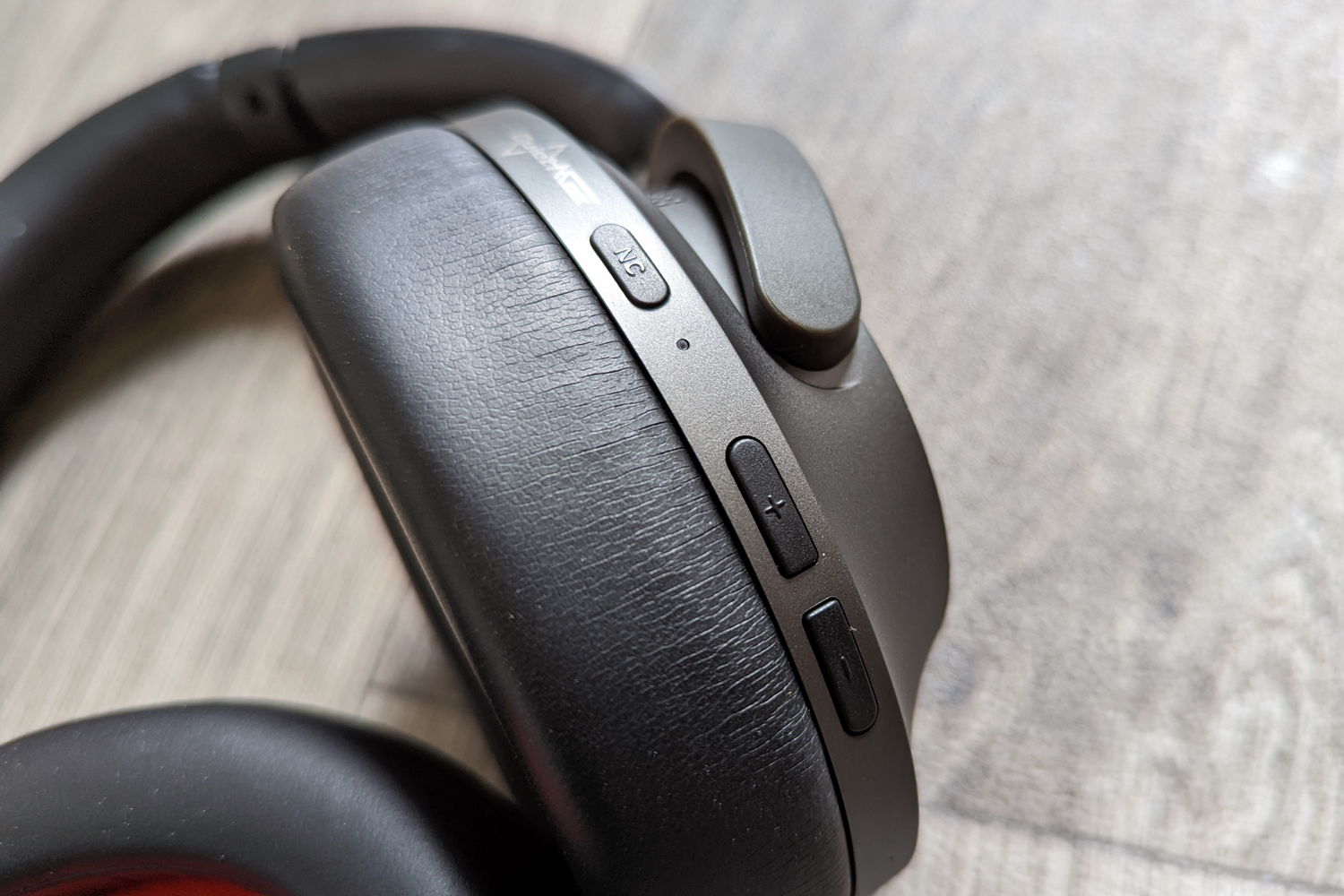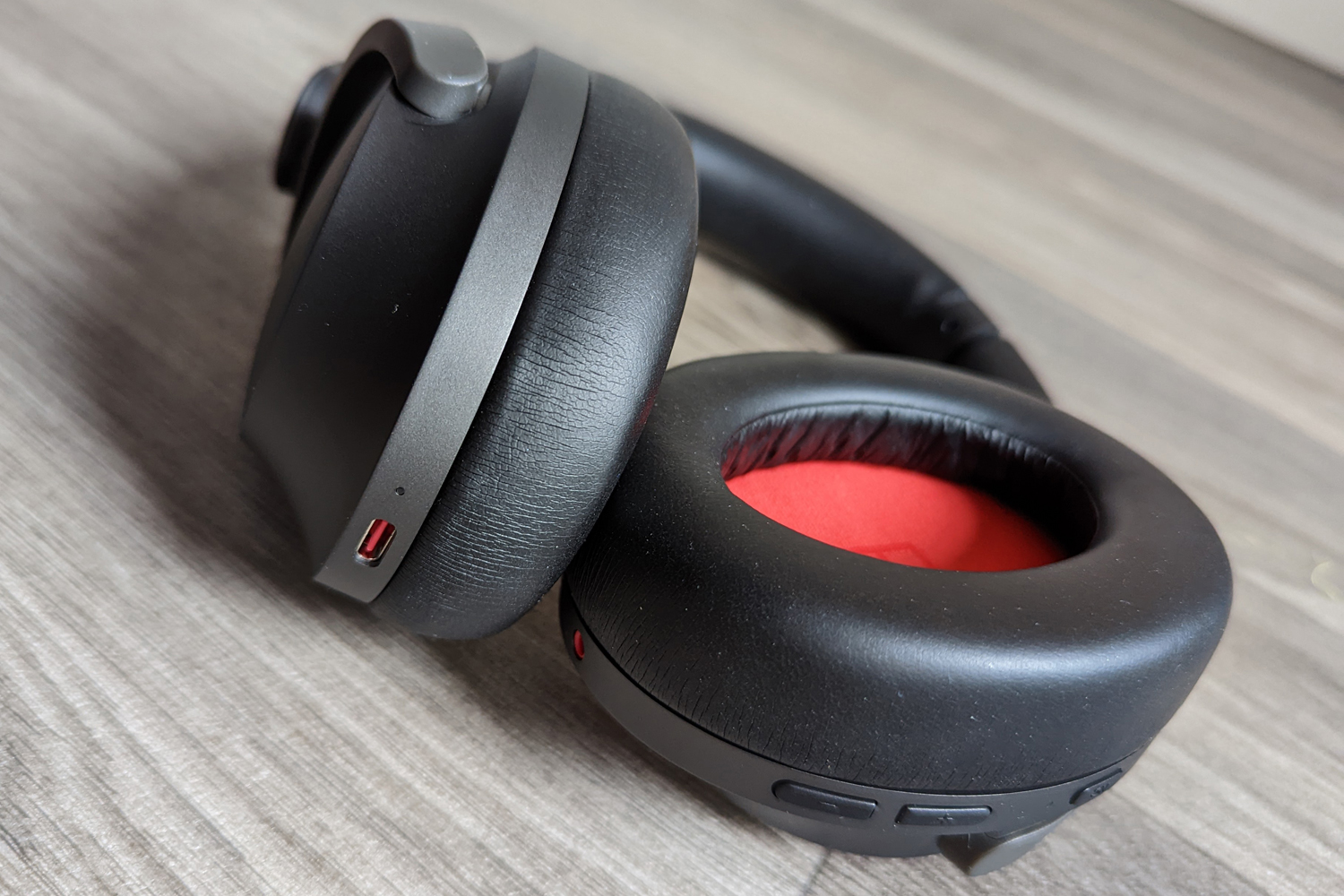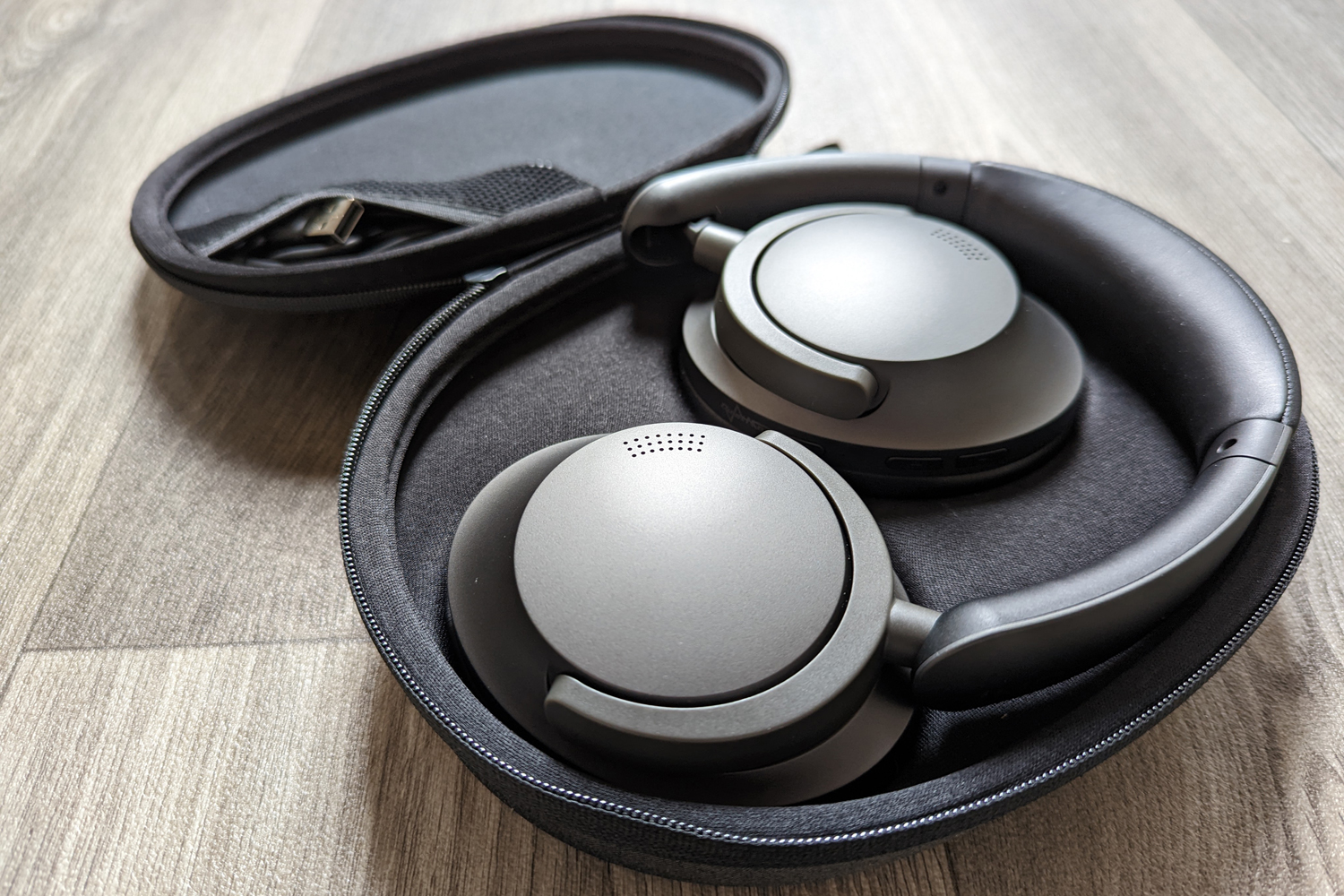 The Sonoflow's controls are all found on the right ear cup, and diluted down to just four buttons. Once you've got to grips with the various double taps and tap-and-holds, it's pretty straightforward – but not without a few foibles.
The power key also handles playback, pairing, answering and hanging up phone calls, and waking your smartphone's voice assistant. Dedicated volume keys are welcome, and they also skip tracks. This doesn't work so well for skipping backwards, as a tap and hold takes so long to register you end up restarting the same track instead of returning to the previous one. The Noise cancellation button cycles through ANC on, transparency and ANC off modes.
1More's companion app runs you through everything the first time you load it up, and then lets you pick between twelve different EQ presets. There's no custom EQ, though, and the differences between the presets are subtle. You'll also need to install the app to enable the LDAC codec; it didn't appear as an option in our Pixel 6 Pro's Bluetooth settings until we turned it on here. The red and black colour scheme being consistent with the headphones themselves is a neat touch.
1More promises 50 hours of battery life with ANC enabled, or 70 if you don't mind a bit of background noise. That largely held up in our testing, so there's no flight that these won't last the length of and still have some juice left for the return leg. That's also a healthy increase over the Sony XM5s, if not quite as high as the Sennheiser Momentum 4.
80 minutes is needed for a full recharge, although five minutes on mains power should deliver between four and five hours of listening.
Sound quality & noise cancelling: takes flight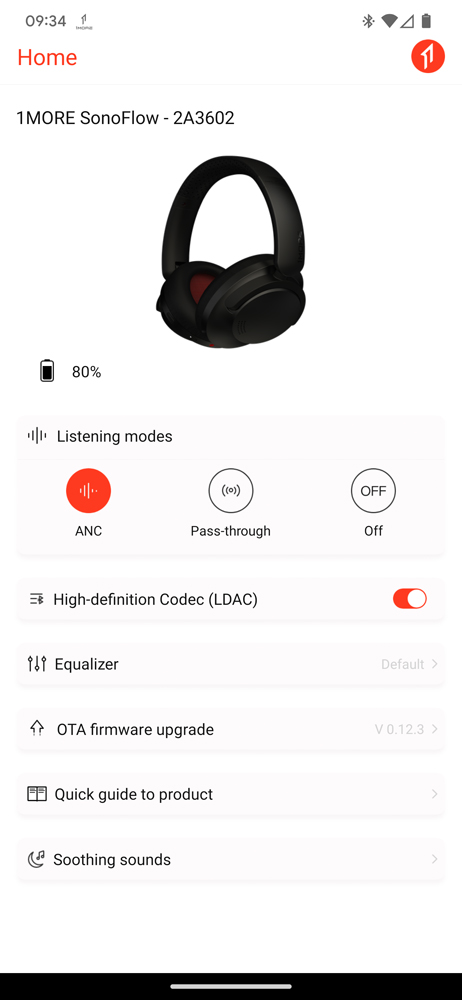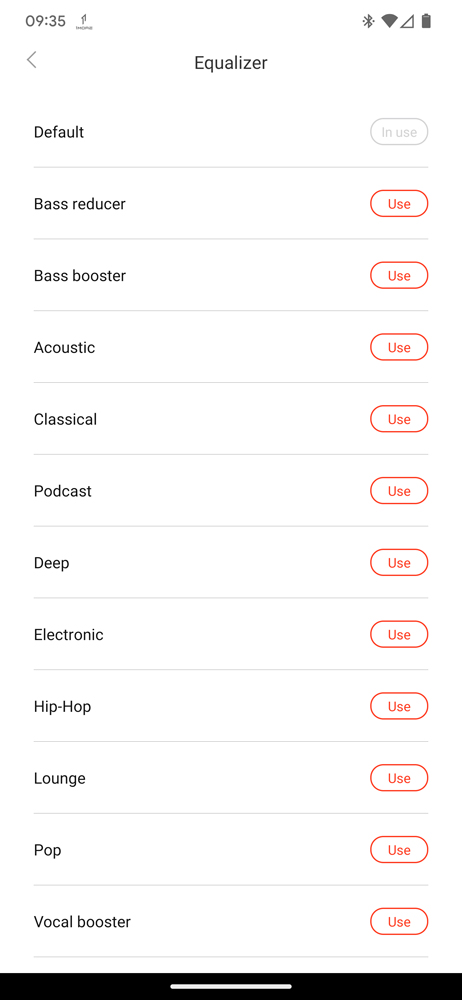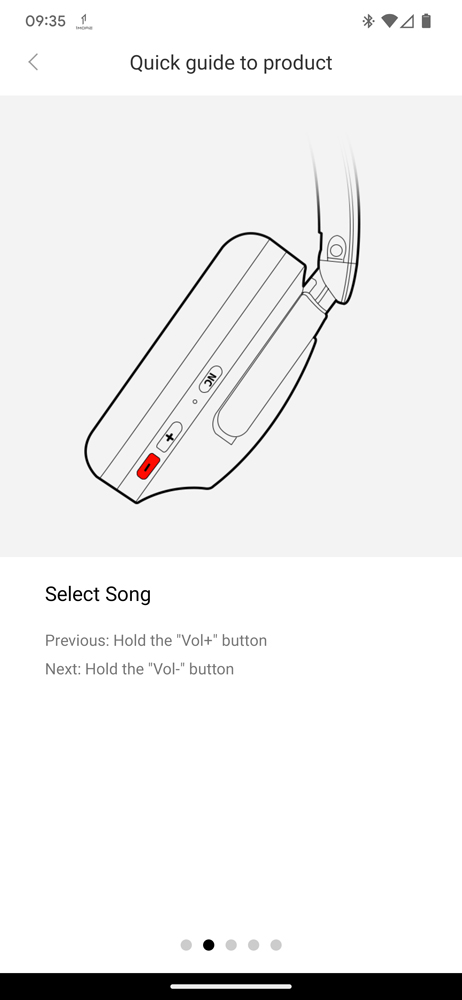 How effective you'll find the Sonoflow's noise cancellation depends on where you'll be using it. For plane travel, it manages to strip out a considerable amount of background drone, but not all, and tannoy announcements seem to be a little too easy to hear compared to pricier rivals. They'll still help you catch up on your sleep while on a redeye flight, though.
It's similarly effective on trains, but isn't quite as adept at silencing traffic while you're walking outdoors. Wind noise isn't always handled brilliantly, either. The outside world is definitely muted, just not to the extent we've experienced in say, the Bowers & Wilkins PX7 S2 – but then those cost about five times the price of 1More's cans.
The transparency mode could be a little overbearing, magnifying rather than simply letting in outside noise so it could overwhelm what we were listening to. There's also no head detection, so simply pulling off the headphones to hear what's going on won't pause playback.
Sound quality isn't to be sniffed at, courtesy of 40mm dynamic drivers. 1More has tuned them to be more energetic than neutral, but hasn't gone overboard with the bass. The result is a well-rounded listen, which as low-end presence when you expect it, but not when you don't. At high volumes electronic tracks can get a little boomy, but with ANC it's not like you're cranking it just to mute any exterior noise – dial things back and most genres have a good balance.
It doesn't have the widest soundstage, but vocals stay prominent in the mix, with a clean high-end that never strays into harsh territory even when you crank the volume. Disabling ANC doesn't dramatically alter the sound signature, even if it does strip a bit of bass from the mix.
1More Sonoflow verdict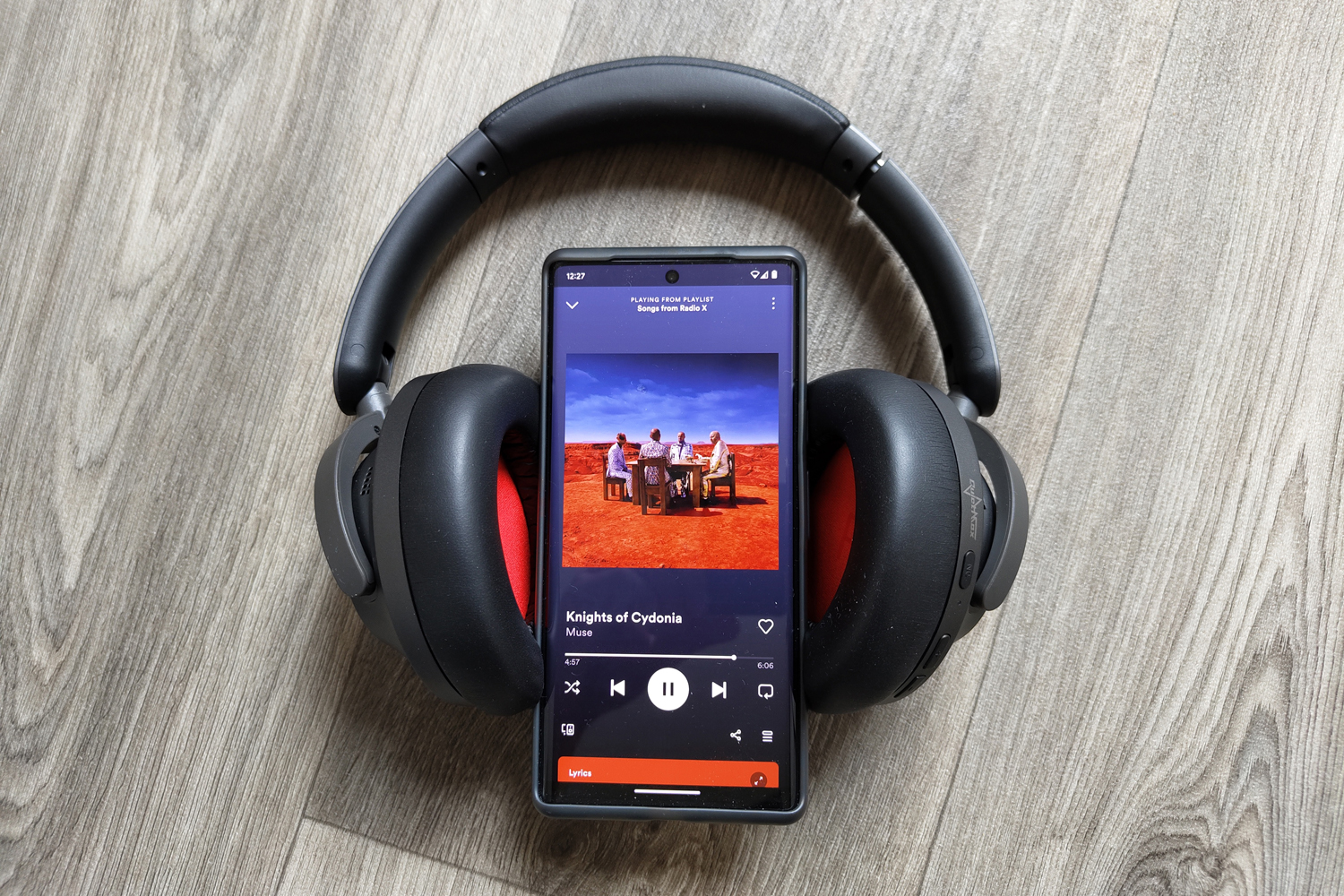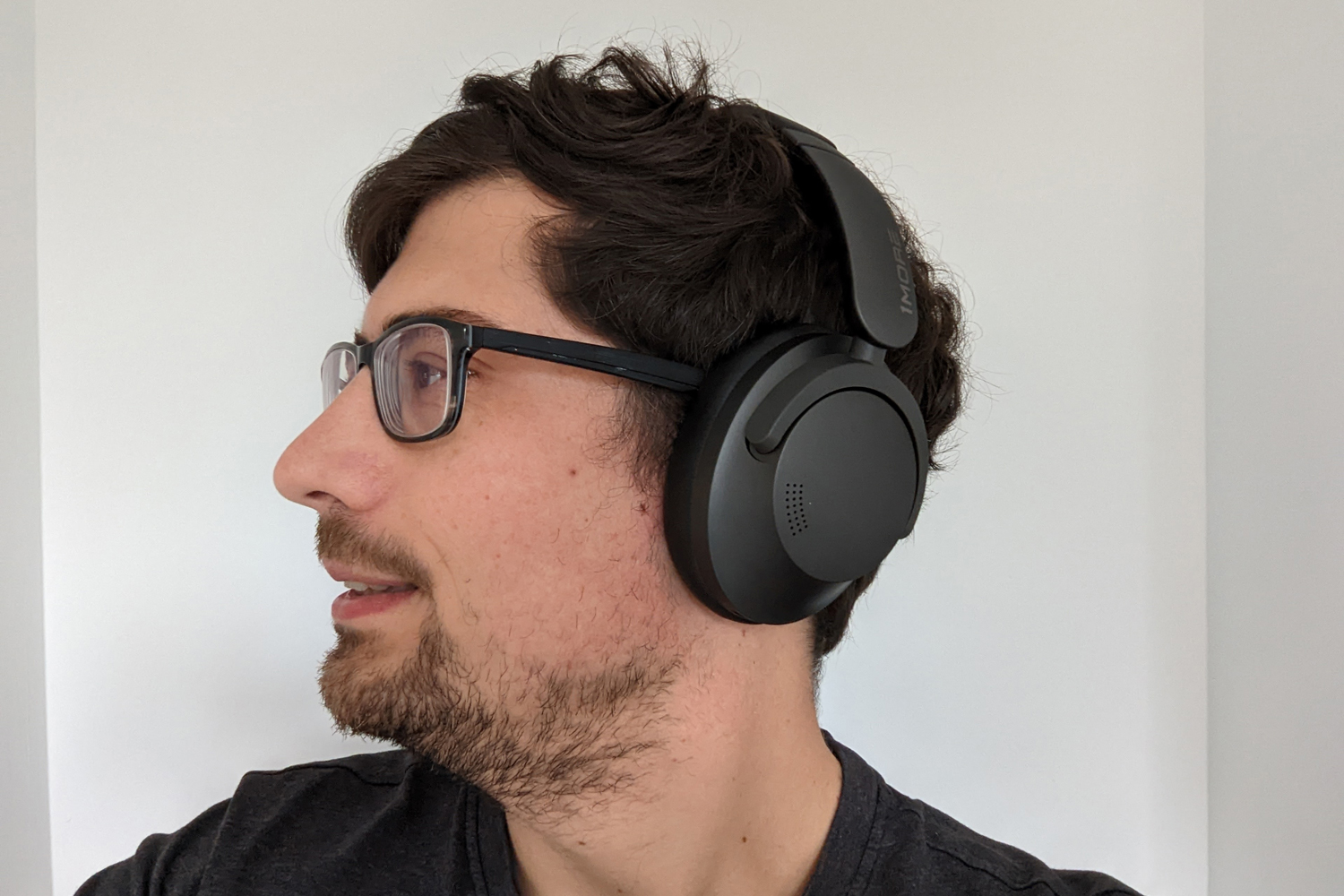 Considering the wallet-friendly price (even more so if you bag a pair in the first month, where discounts knock the price down to £70), the Sonoflow is an enjoyable listen. 1More has managed to deliver clean, well-rounded sound in a set of cans that are both comfortable and portable, thanks to the fold-up design.
It's not perfect: the active noise cancellation, while effective, is by no means class-leading, and the plastic construction isn't especially premium. The on-device controls could be a little slicker too.
That said, if you're after a pair of 'phones for your next plane trip, or are commuting again after a pandemic-enforced break, these will let you drown out your surroundings without breaking the bank.
Stuff Says…
Capable and comfortable noise-cancelling headphones that don't break the bank. The Sonoflow works best for flights, with ANC that doesn't work quite as well in other scenarios, but delivers audio that punches above its price wherever you listen to them.
Good Stuff
Well-balanced audio
Excellent battery life
Noise cancelling works well for travel
Bad Stuff
There are better ANC choices for commuters and office workers
On-device buttons sometimes fiddly
Plastic construction
1More Sonoflow technical specifications
| | |
| --- | --- |
| Drivers | 40mm dynamic |
| Active noise cancellation | Yes |
| Battery | 720mAh, 50 hours (ANC ON) / 70 hours (ANC off) |
| Bluetooth version | Bluetooth 5.0 |
| Codecs supported | SBC, AAC, LDAC |
| Dimensions | 170x192x82mm, 250g |