1More Stylish True Wireless Earphones review
AirPod rivals at a fraction of the price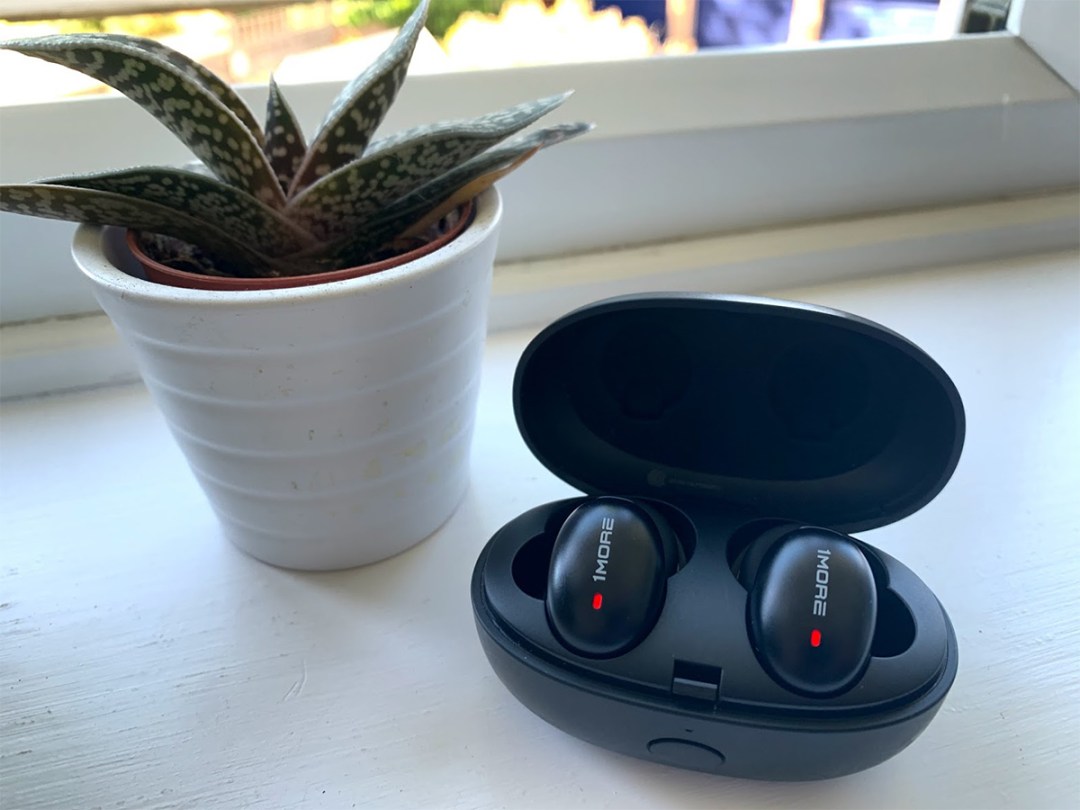 Nearly three years after the release of Apple's Airpods, the market of truly wireless in-ear headphones has become (pardon the pun) rather noisy.
Many companies try to nail that perfect combination of great sound quality and ease of use, and many fail. And after reviewing so many wireless earphones, it would be fair to say I was fairly skeptical about the 1More Stylish True Wireless Earphones at the beginning.
Saying that, though, they have already introduced a pretty amazing set of gaming headphones at a budget price. So the question is clear – can they do the same for truly portable wireless audio at under £100?
Design: comfort for your lugholes
Pull the Wireless earphones out of the box and you're getting a nice and minimal plastic design.
The case is easily pocketable without taking too much space, and the earbuds one-up Apple's AirPods by having the secure pairing of silicone ear tips and an O-hook that keep them firmly fixed, while remaining comfortable. They're not remotely exciting to look at, but they do the job.
The range of ear tips mean they'll fit even the biggest of ear canals, and even during the highest stresses of bumpy car trips and full-on sprinting, you can be sure they won't budge no matter what.
And on the subject of running, basic water and sweat resistance is offered, but for fully waterproof buds you'll have to look elsewhere.
While each earphone has a button for music playback and accepting calls, you annoyingly can't control volume.
Features: big specs – small price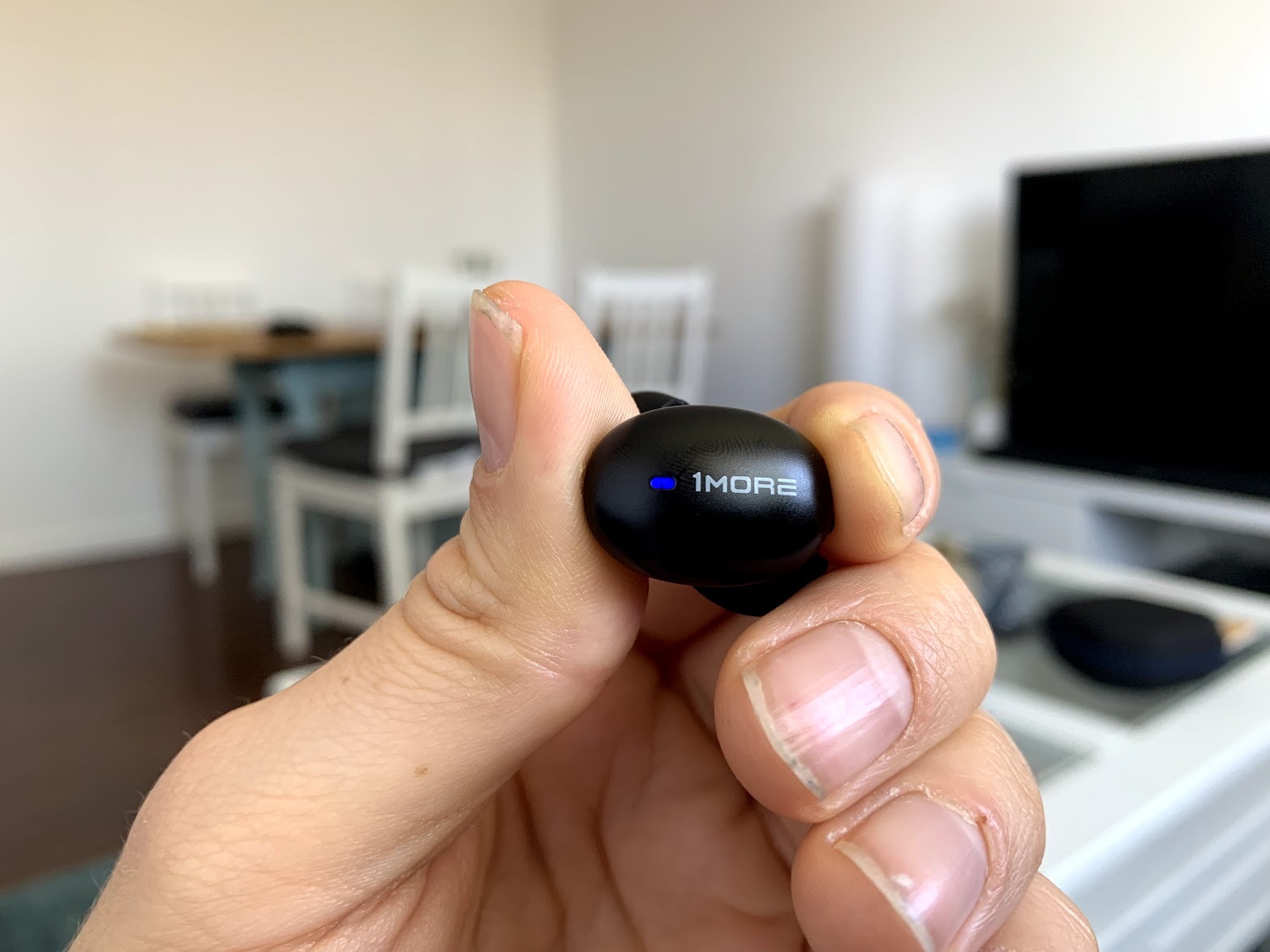 Considering their relatively budget-friendly pricepoint, 1More's impress where specs are concerned.
Battery life is decent. The earbuds go for around 4-5 hours before neeeding a recharge, which is lower than the 6.5 quoted, but still perfectly acceptable, especially as the case gives you an extra three charges. Plus with fast charge, you can get 3 hours of use out of just 15 minutes of charge time.
The Bluetooth chip packed into each earbud comes with both aptX and AAC audio transmission, meaning it has been optimised to the best output across both iOS and Android devices – a nice addition to make the most of the audio levels, tuned by Grammy-award winning sound engineer, Luca Bignardi.
7mm dynamic drivers made out of a titanium composite deliver this sound with low latency, thanks for the custom made, laser-shaped antennae in each ear piece. And with a 32 ohm impedence, the balanced EQ is delivered with crystal clarity.
Performance: looking past the specs
Audio quality on wireless in-ears is always a mixed bag, so you're probably wondering where 1More's Stylish True Wireless' land on the spectrum.
While, understandably, they don't match up to overall quality you'll find in 1More's Quad Driver or Spearhead gaming headphones, they offer a nicely balanced soundscape (if a little bass heavy, but it doesn't detract).