Acer Swift 3 (2017) review
A glass-and-metal overhaul make this laptop a looker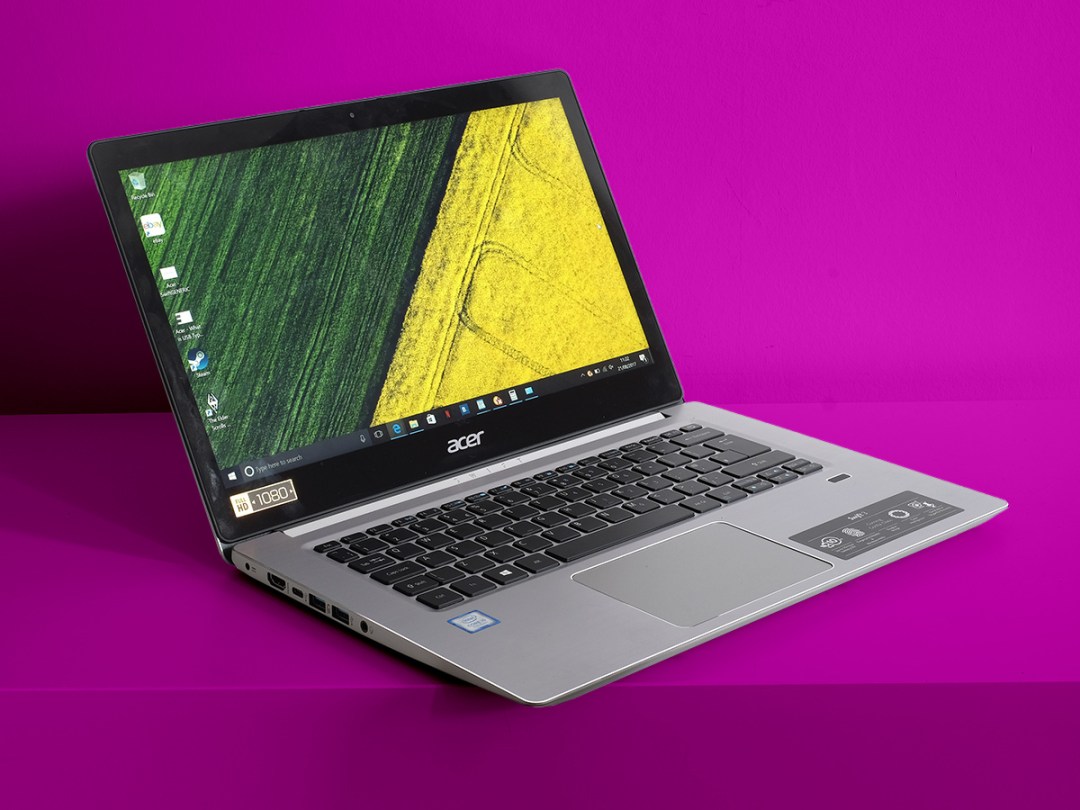 Add a few things to your laptop wish list and you'll quickly see prices rise to well over £1000.
Metal frame? Core i-something processor? Not bad to look at? You're well on your way to either an overdraft, or a month eating Asda Price baked beans.
The Acer Swift 3 is out to get you the lot, but for well under a grand.
This isn't the first Swift 3 model Acer has made, but this particular 2017 edition starts at £599, and costs £749 in our Core i5 spec.
DESIGN & BUILD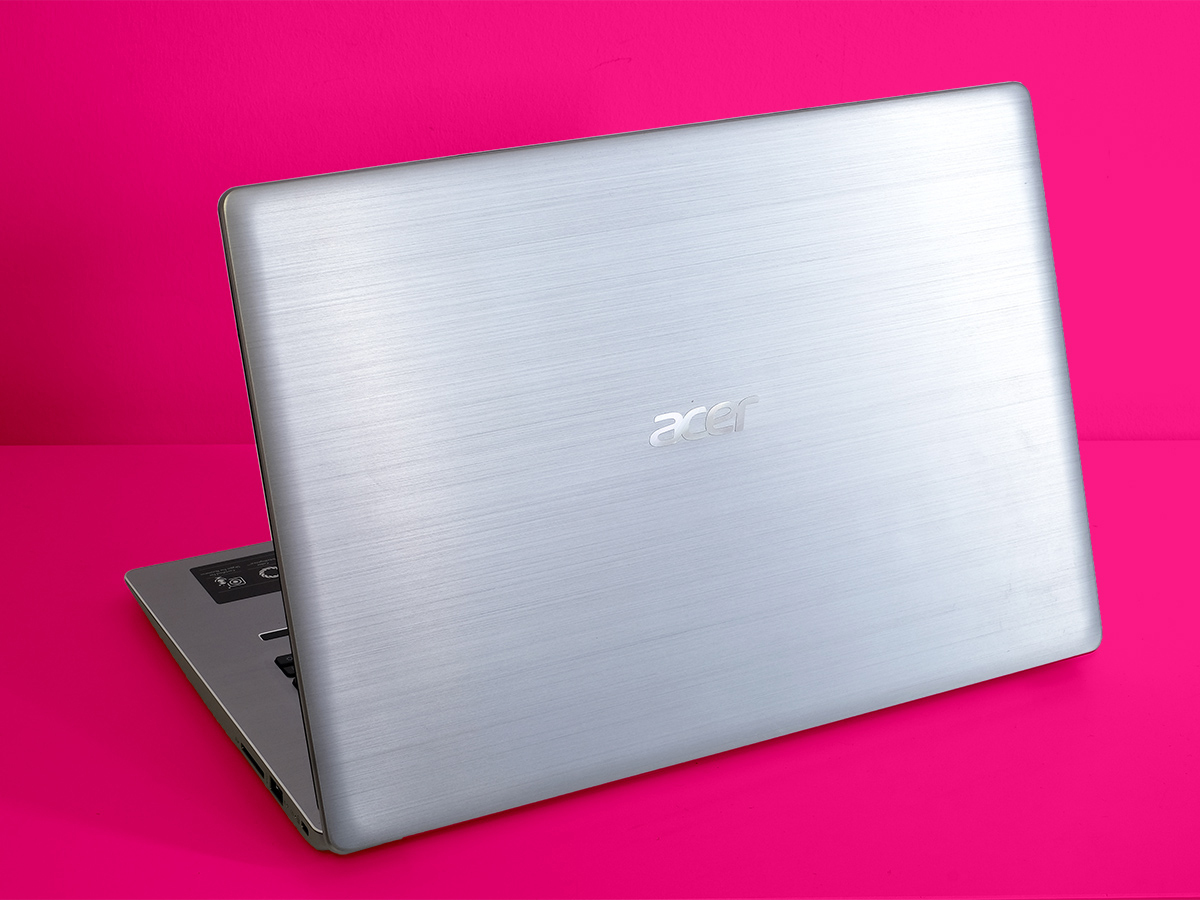 The big change for the 2017 Swift 3 is a major casing upgrade. Instead of a dated-looking border around the edge of the screen, there's a giant pane of glass running edge to edge.
Just about everything else is machined from aluminium: the lid, the keyboard base and the underside. It may not look like a MacBook in person, but it does on paper.
As is often the case with Acer laptops, the finishes have been fiddled with a bit. There's a lot of brushed metal going on here, and while it's pretty enough, I don't think it has the simple class of the Lenovo IdeaPad 720S or HP Envy 13.
The Swift 3 doesn't have a trendy new slim-bezel display, where there's less than a pinkie nail's width between the actual screen pixels and the end of the laptop, either. You can't get too upset when the laptop sells for £100-200 less than much of the competition, though.
In a similar vein, the Swift 3 is portable, but not so slim and light you'll forget it's in your bag, like a dinky MacBook. It's 1.6kg and 18mm thick. You might have shown off those curves in 2015, but these days the fancy folk have traded them in for slimmer, lighter models.
SCREEN & CONNECTIVITY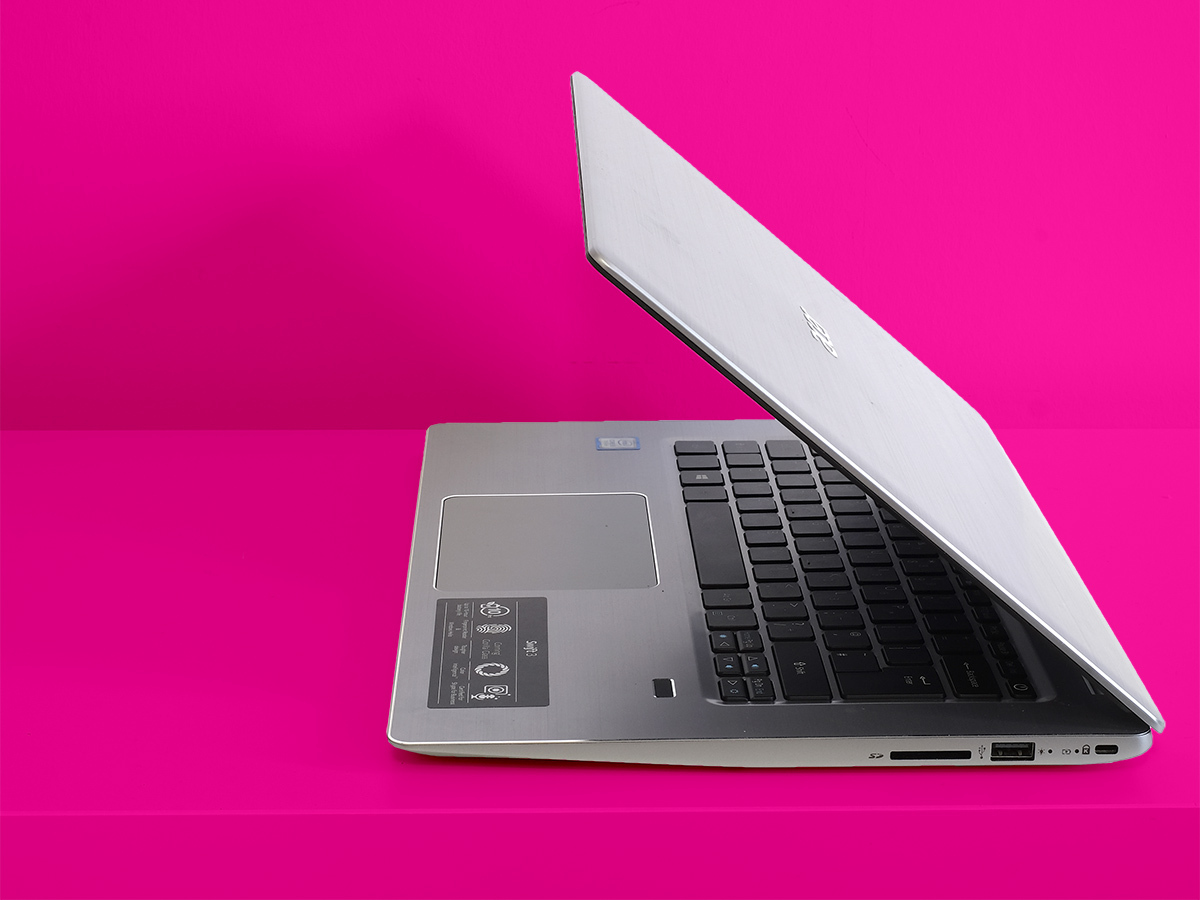 One benefit of keeping an old school edge is that you don't have to make do with one fiddly USB-C port. The Swift 3 has three regular USBs, one of the newer USB-C type, an SD card slot and an HDMI. That's everything I'm after for working day-to-day.
The screen very nearly pulls off the same trick. It's sharp enough, with a 1080p resoution; big enough, at 14in; and its colour is only a little undersaturated. I can live with that.
However, maximum brightness could be higher, especially as the super-glossy screen will make reflections an issue as soon as you use it near a window or outdoors. It's also not a touchscreen, although no-one's pretending the Swift 3 is anything but a laptop. We'll have none of that hybrid nonsense here, thank you very much.
There's also a fingerprint scanner by the keyboard, but it's a bit flaky 0 I reverted to using a pin to access Windows instead after a few days.
PERFORMANCE & BATTERY LIFE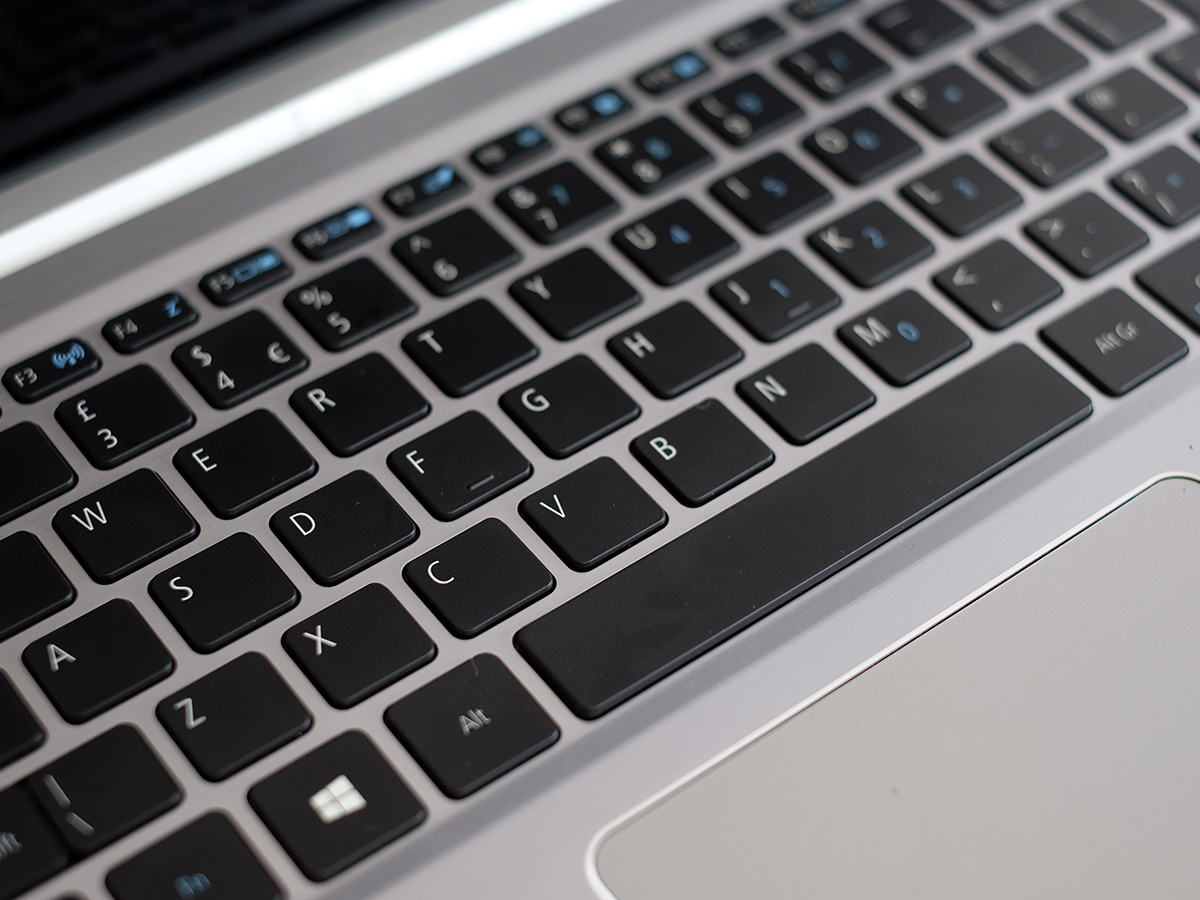 If there's one part of the Swift 3 you don't need to worry about at all, it's performance. You get a Core i5 processor, 8GB RAM and 256GB of all-SSD storage. This pretty much guarantees you a smooth Windows 10 ride.
The Swift 3 pops out of standby quickly, and after using it as my main work PC for a few days, I'd have been happy to continue. Sure, a MacBook has a nicer glass trackpad rather than the plastic one used here, but you still get a decent backlit keyboard and a pad smooth and big enough for comfort.
One thing for gamers to consider, though, is that a few laptops as thin and portable as the Swift 3 are now starting to use dedicated graphics. The HP Envy 13 has this, and it's thinner and lighter to boot.
Sure, you don't get a bristling Nvidia GTX 1080 but even a Nvidia 150 MX graphics will play games of the last few years much better than the integrated Intel HD 620 GPU used here.
Disclaimer: the HP Envy 13 is also £200 more. So, err, maybe you'd prefer a Nintendo Switch instead.
The Swift 3 also falls just short of all-day battery life, lasting between 7 and 7.5 hours of work, mixed with spurts of messing about online. Acer says you should be able to get 10 hours' use between charges, but it does admit this is "maximum" run time.
Maybe you'll squeeze that out if you do no more than write poetry on Notepad with the screen dimmer than a Poundland LED candle.
Let's not end with that, though. The Swift 3 has pretty respectable speakers with good top volume and the lower-frequency punch needed to make late-night Netflix'ing in lonely hotel rooms enjoyable rather than depressing.
VERDICT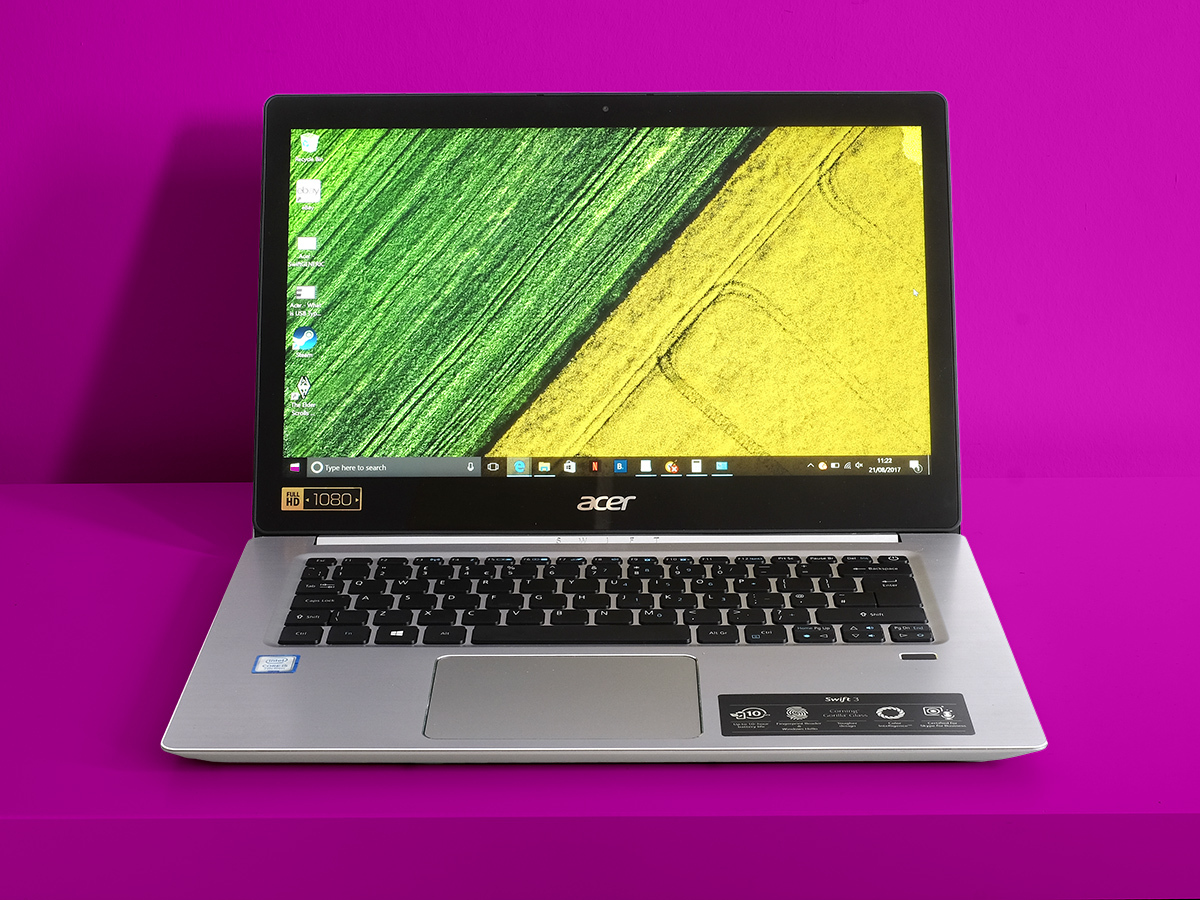 The Acer Swift 3 isn't a perfect laptop: it looks good, but some of its peers are prettier; battery life is decent, but some last longer.
However, it still offers great results in every single area, while costing £100-200 less than some of the latest competitors from Asus and HP.
If that doesn't make it a go-to bargain machine at this price, I don't know what will.
Stuff Says…
There are sharper-looking, brighter-screened laptops – but the Swift 3 undercuts them all. Which seems like a fair deal to us.
Good Stuff
Pretty decent general performance
Glass and metal build. Mostly
The price is right
Bad Stuff
Screen could be brighter
No super-skinny bezels here