AirSelfie hands-on review
Just when you thought we'd killed the selfie stick...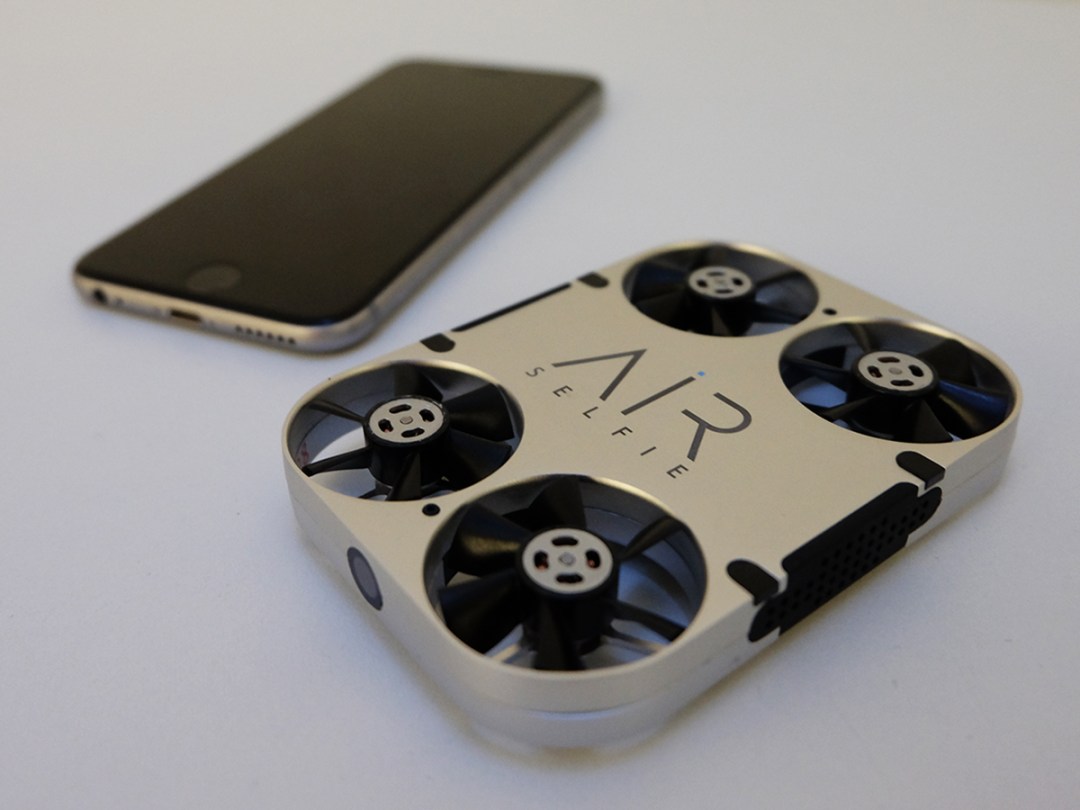 You know that moment in horror movies when the apparently dead baddie rises up behind the heroes in a new, more diabolical form? For the anti-selfie stick brigade, that moment has just arrived.
Having convinced museums and stadiums that the narcissism stick should be banned for (insert spurious safety reason), they must now look on as it coagulates like blobs of a T-1000 into…a tiny selfie drone.
The AirSelfie is a pocketable, flying 5MP camera that slots into a proprietary smartphone case (for Samsung Galaxy S7 Edge, or iPhone 6s and 7) and exists for one reason – to take next-level selfies. Selfies that are so impressive, non-millennials will keel over and lie muttering about the end of times.
It's clearly the kind of gadget that will have GMTV hosts cooing – but is it any good? I took one for a test flight to find out.
Your flight time will be three minutes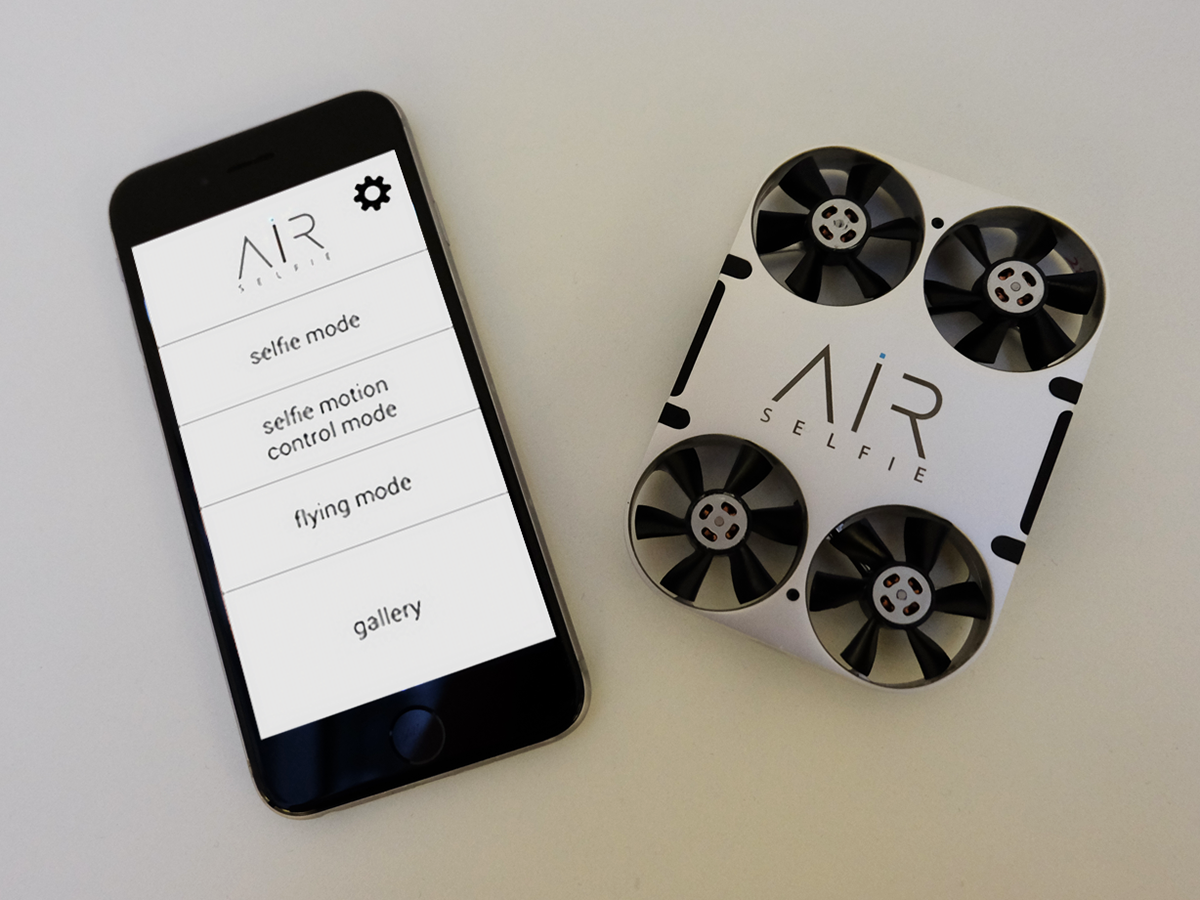 As the Nintendo Classic Mini and Korg microPiano show, there's something pleasing about well-made miniature tech.
Sure, drones don't quite have Nintendo's nostalgia value, but the AirSelfie makes a similarly charming first impression. Instead of its rivals' brightly coloured plastic, it has an anodised aluminium frame, feels solidly built and still only weighs the same as a bag of crisps.
Inside that are four propellers that are so small they were presumably sourced from a squadron of gnat biplanes, a 5MP camera (also capable of shooting 1080p video at 30fps), and a, gulp, 260mAh battery.
Yes, here comes the big downside of all that lovely miniaturisation – the AirSelfie can fly for just three minutes before it needs recharging. You better be sure everyone's ready for that group photo.
On the plus side, the AirSelfie can be recharged up to 50% in ten minutes or fully re-juiced in half an hour. You do this by slipping it into the proprietary phone case or, if you don't have a Samsung Galaxy S7 Edge or recent iPhone, the external backup battery (which can recharge it 20 times over). Be warned that this costs an eye-watering £230, a shade more than the £220 cases.
A high flyer
But wait, come back! You haven't seen it in action yet. The AirSelfie has another trick, aside from being charmingly small – it's self-stabilising with an auto-hover mode, so you just throw it into the air and watch as it floats before you with menacing selfie intent.
This isn't a new trick, but our graphs suggest it's a long way from reaching peak novelty value. Unfortunately, there isn't an automatic return-to-hand feature, but the AirSelfie is pretty easy to fly back using the app's manual controls or, in 'motion control' mode, by moving your phone in the direction you want it to go.
Rather than using Bluetooth, the AirSelfie creates its own local Wi-Fi network, with its app containing some selfie-perfecting options that help give it some semblance of practicality.
You can set a delay timer (up to ten seconds) to make sure you're part of the photo rather a strange, phone-obsessed person in the corner. There's also a burst mode (up to ten shots), adjustable flight speeds, and the option of setting that crucial selfie angle low or high.
We're talking pretty high too – this thing can fly up to 20 metres into the air, about the height of a five storey building. No bald patch is safe from the AirSelfie.
What are the photos like from the up there? We couldn't tell from our demo in a low-ceilinged room, but in general they're best described as acceptable. It's a 5MP camera with no flash, so less powerful than the front-facing cameras on most smartphones.
You don't get much cropping potential at this size, but the anti-vibration systems seem to keep things steady and these are, after all, snaps destined for nothing more than social media. Aunt Mavis probably won't roast you on Facebook for the artefacting in your beach selfie.
AirSelfie early verdict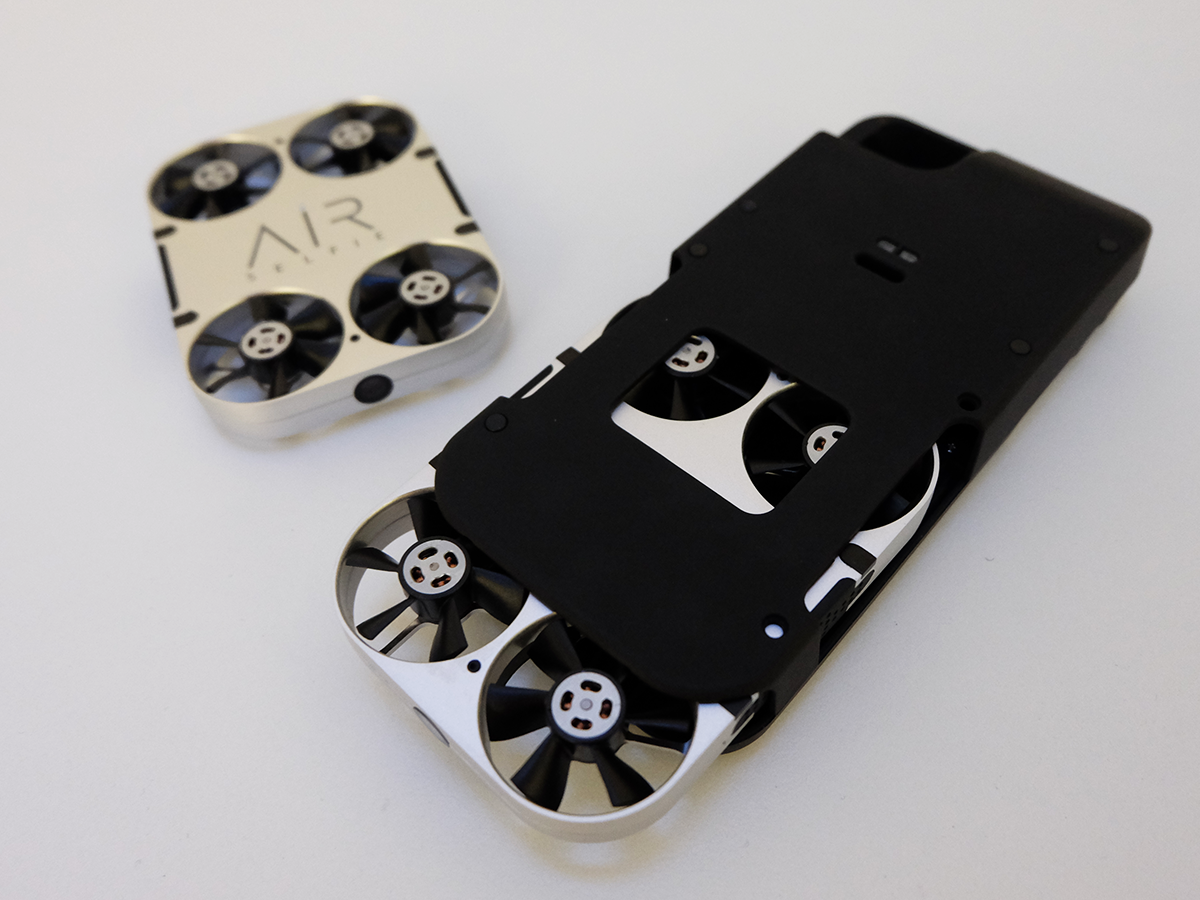 There's no getting away from the fact the AirSelfie is pure novelty and hamstrung by a lot of practical issues – that mayfly battery life, an aversion to rainy, windy or crowded places, no 'follow me' mode, and a painful price tag. And yet, I still came away quite liking it.
Sure, it's a party trick, and one that's a lot more expensive than making balloon animals. But it reminds me of the whimsical gadgets from Stuff's early days, like the Sony Ericsson Bluetooth car. A bit of light relief from the serious business of glowing rectangles.
Whether that's worth over £200 depends on your wallet's propensity for impulse buys, but almost 3,000 Kickstarter backers think it is. We'll bring you a full review next month when they all get their final AirSelfie, but until then you can pre-order one from the official site.