Amazon Echo (3rd Generation) review
Alexa, give me better performance for less money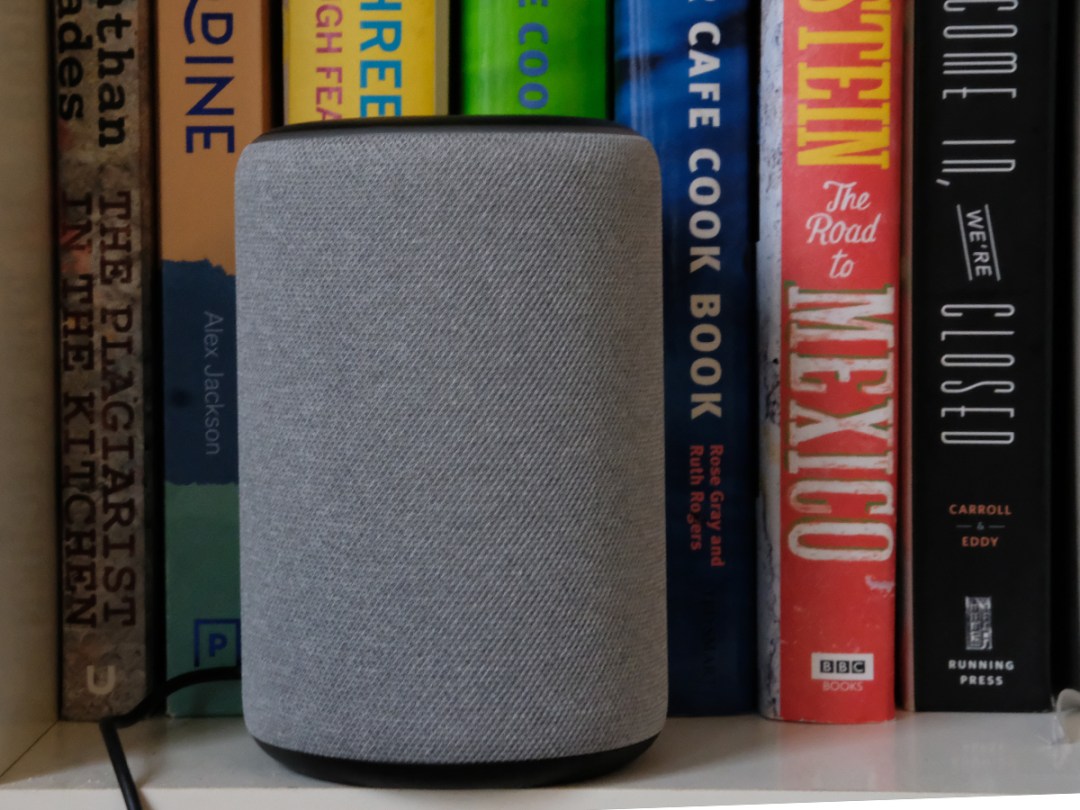 It can be hard to keep track of Amazon. Never a company to launch one product when it can launch a dozen or more, Amazon's most recent deluge of consumer electronics was announced back in September. They are all interesting to a lesser or greater extent (with the arguable exception of the Alexa Smart Oven), but it's this Echo 3 that's one of the most interesting of the lot.
Naturally enough, Amazon fancies this third generation of its Echo smart speaker is the best yet. But, of course, Amazon is far from the only company ready to sell you a sub-£100 smart speaker with aspirations to half-decent audio performance. So is this a worthwhile improvement, or is this particular Echo just more of the same?
Design and build: We Are Family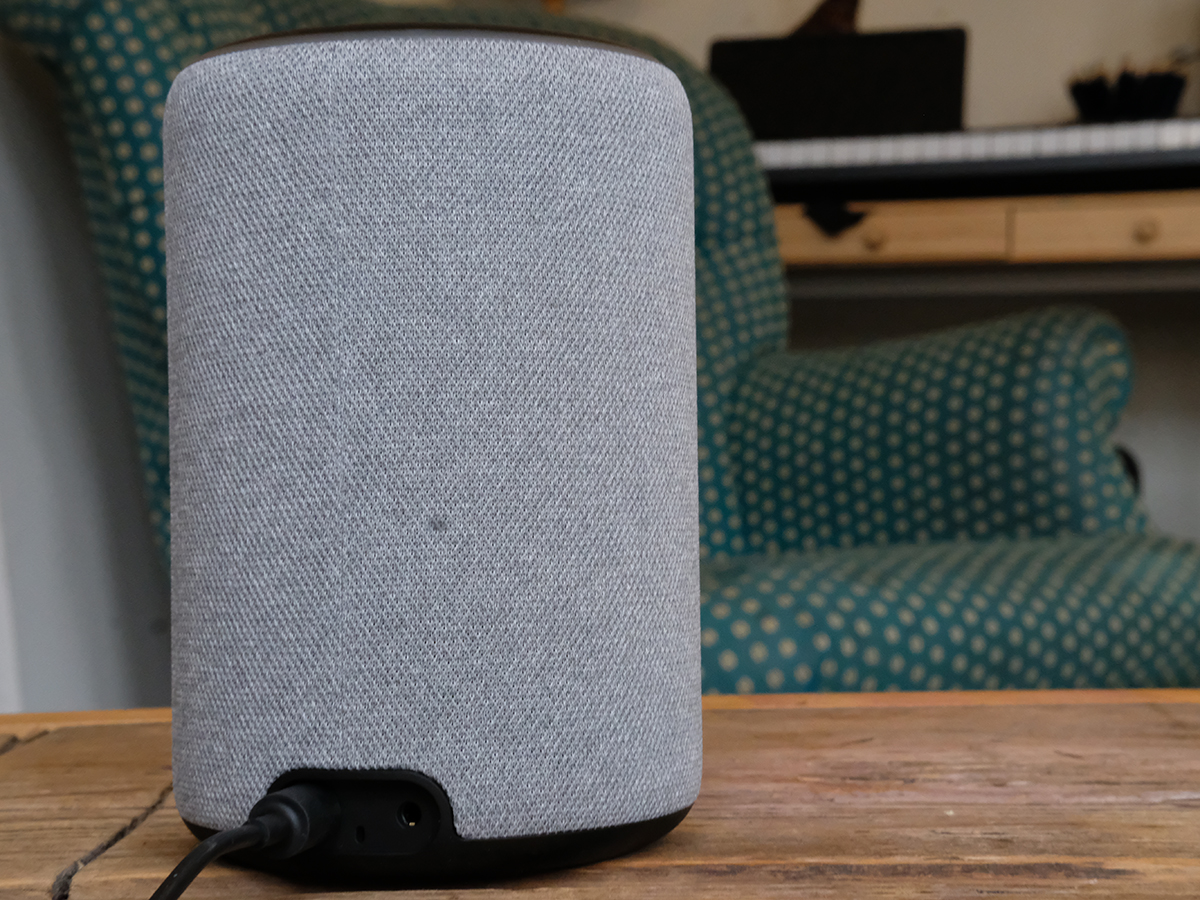 Fair's fair: if Amazon is going to adhere to this policy of updating its audio products once a year, it's hardly likely to be able to make a make a big design departure while it's at it. And, sure enough, Echo 3 is hardly a radical departure. In fact, it looks exactly like an Echo Plus 2nd Gen.
That's means it's a 15 x 10 x 10cm (h x w x d) cylinder, with physical controls on the top (surrounded by a light-ring that gives visual clues as to what Alexa is up to) and physical connections at the bottom 'rear'. The controls consist of volume up/down, mic on/off and Alexa 'action' button – there are also mic pick-ups dotted between them. Connections extend as far as a power input and a 3.5mm socket – this can be used in either direction, either as an input or an output.
Echo 3 feels sturdy enough, though it looks as unluxurious and functional as the price dictates it must. Unlike Echo Plus 2, which is available in black, grey or white, Echo 3 can also be had in a nice neutral blue finish.
Features: 3 > Plus 2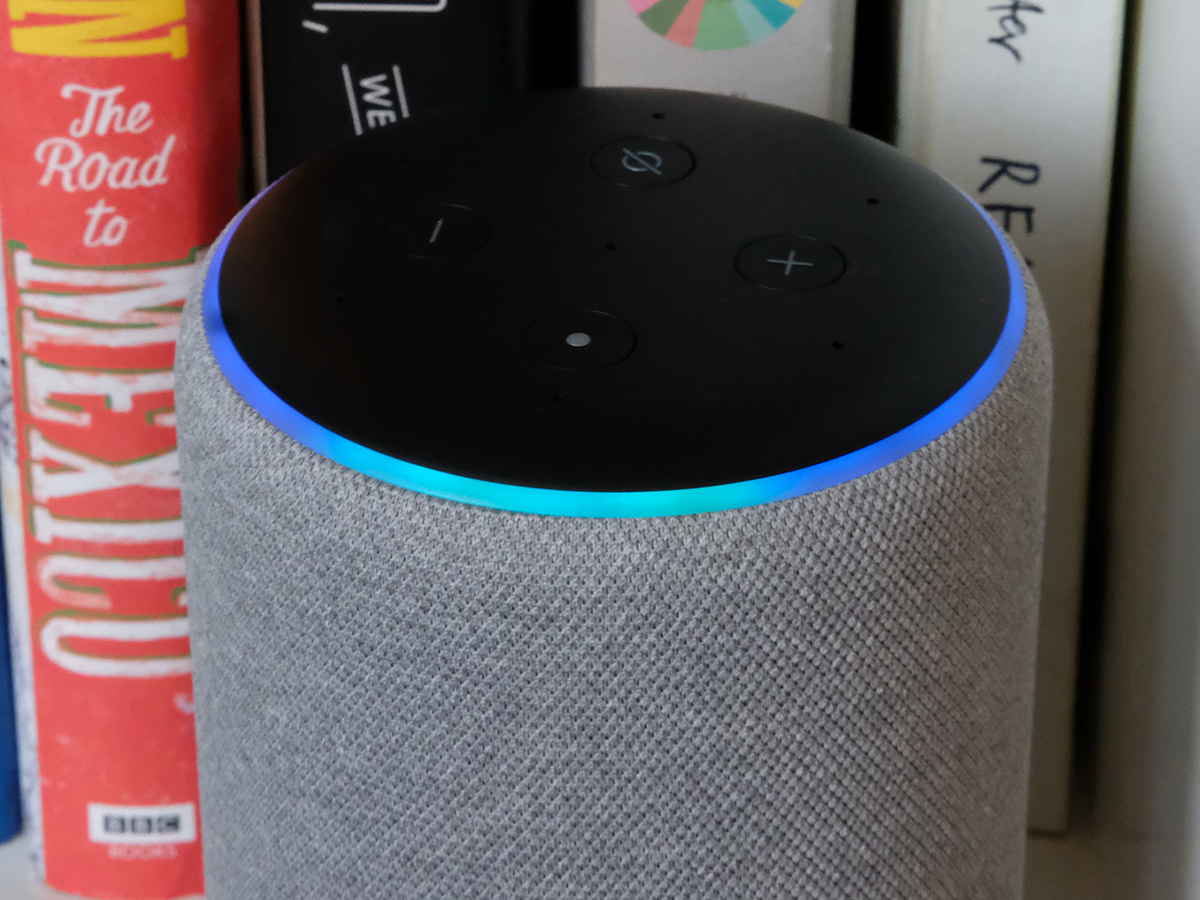 As mentioned, there are some physical controls here – but no one in their right mind is buying an Amazon Alexa device and then just pressing buttons. Voice-control is the way to go here.
Opinion about the superiority of Google Assistant or Amazon Alexa is about as evenly divided as opinion about the UK's relationship with the EU – but there's no arguing with the way the voice control is implemented here. Alexa understands all but the most heavily accented, and is fast to respond to requests (unless that request is along the lines of "Alexa, why are you a woman?" Alexa keeps pretty schtum in these cases). Enquiring after the weather, accessing a radio station, setting an alarm or otherwise controlling your smart home functionality, is a doddle.
There's plenty to admire about the Amazon Alexa control app, too. It's clear, stable, logical, and has about as much adjustability as you could realistically ask for. It makes setting up new products, or grouping them into rooms or systems, straightforward.
Performance: Punchier and more pleasant than previously
The outgoing Echo 2nd Generation was a great-value smart speaker, right until it came to playing music. It sounded even cheaper than it was.
That fairly fundamental shortcoming has been thoroughly addressed in the 3rd Generation version, though. As explained, this speaker is basically a Zigbee-less Echo Plus – and, as a consequence, it's a fuller, more detailed and altogether more convincing listen than the speaker it replaces.
Of course, that price has to be kept uppermost in the listener's mind. In absolute terms the Echo 3's bass sounds remote from the rest of the frequency information, and its treble response doesn't need much in the way of volume to become a bit spiky. Just remember this speaker costs less than £90, though, and these foibles are far easier to forgive.
Echo 3 certainly has scale on its side. Biznes Cat's They're Wrong summons worthwhile punch, and happily motors forwards at a pace. This is a spacious recording, and the Amazon makes sure every element exists on its own, with none of the unpleasant congestion that less capable entry-level speakers can suffer from. Wind the volume up and the Echo 3 stays fairly controlled – certainly the bass simply hits harder. Volume is the enemy of the Amazon's treble response, though, unless you like your percussive instruments to sound like they're made from tinfoil.
There's a tiny suggestion of edginess to the Amazon's midrange, too – certainly you've heard Gregory Isaacs' 'Night Nurse' sound smoother. But the Echo 3 isn't tripped up by the languid lovers rock tempo, it controls the ample low frequencies well and it escapes the confines of its own cabinet convincingly.
Tonally the Echo 3 is skewed towards the bass, as is only sensible – it's the easiest way to make a speaker sound lively and exciting. But it's not a slave to low frequencies, and is capable of dredging real midrange emotion out of Erland Cooper's 'Maalie'. It delivers the strings-and-piano instrumental with a surprising amount of finesse and eloquence.
There are some wireless speakers at this sort of money that are better balanced, and that are less edgy at volume – certainly Ultimate Ears has a couple that will interest you. But no one except Amazon can combine very acceptable sound quality with extensive voice control possibilities while getting you out of the shop less than £100 lighter.
Amazon Echo (3rd Generation) verdict
Echo 3rd Generation is Echo Plus performance at an even more tempting price.
If you want the absolute best available from a speaker in the Echo family, you'll want to hold off for our final verdict on the Amazon Echo Studio, which offers room-filling 3D audio for a very competitive price. But for a smart speaker under the £100 mark, Amazon's third crack at the Echo is hard to fault.
Stuff Says…
Can you live without Zigbee? Of course you can
Good Stuff
Big, bold and much-improved sound
Effortless(ish) voice control
Can form part of a stereo set-up
Bad Stuff
Can get edgy at big volumes
Bass sounds rather distant from the rest of the music