Amazon Kindle (2016) review
Want to feed your Game of Thrones addiction? The £60 Kindle squeezes those massive tomes into a pocketable slice of tech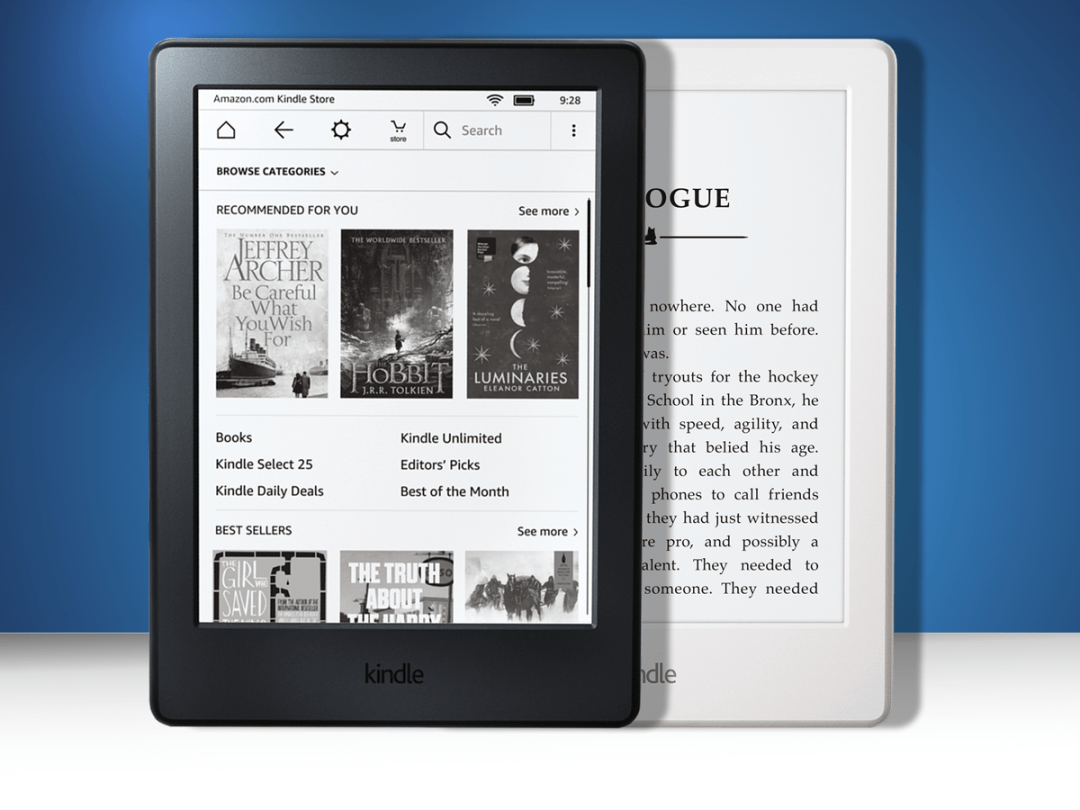 If you've binge-watched every episode of Game of Thrones and just have to know more about Westeros, there's no other option: it's time to delve into the books.
Any self-respecting tech fiend won't want to be seen lugging those back-breaking paperbacks around with them, though – you'll want an e-reader to shrink them down to a more manageable size.
Couldn't give a stuff about the Starks? Then you can re-read all the Harry Potter books instead, without anyone silently judging you on your morning commute. That's the beauty of going digital.
If you've not bought one yet, you're probably not the biggest book lover, but at just £60, even occasional readers might be tempted to invest in Amazon's latest cut-price Kindle. It'll make a great gift for those tech-shy relatives too.
TWO YEARS OF PROGRESS
This year's Kindle is a big step up on the rather poor 2014 outing. That was cheap, sure, but felt like it too. It was heavy, a bit on the chunky side, with some fat screen bezels and nasty plastic casing.
The new version solves all these problems.
It's been on a diet, losing 30g and shrinking a few millimetres in every dimension. It's still made of plastic, but it's nowhere near as shiny and doesn't feel like it's hollow now. To top it all off, you can get one in white as well as black – in case you want a Kindle that stands out from the crowd.
It's got the same 6in, 800×600 E Ink screen, which isn't exactly hi-res, but decent enough to read text clearly. Smaller fonts are a little soft around the edges, but you'll only notice if you've got it side-by-side with a more expensive model.
HAPPY FAMILIES
Speaking of which, how does it stack up to the rest of the range? That all depends on how much night time reading you're planning on doing, as the £60 Kindle still isn't self-lit.
The £110 Paperwhite costs almost twice as much, but packs LEDs around the edge so you can read clearly in the dark. They give contrast a boost during the day, too, making your books just that little bit easier on the eyes. Without those LEDs, the new Kindle is no easier to read in the dark than a regular book.
Beyond the Paperwhite, you're spending big money for diminishing returns.
The £170 Kindle Voyage has a slightly slicker design, but your cash is mostly going on light sensor that stops the backlight from scorching your retinas at night. Going the whole hog on a super-slender Kindle Oasis will set you back an eye-watering £270, but the detachable screen cover will also double your battery life.
Neither has a significantly better screen, though. That makes the Paperwhite my top pick for most people, but this new budget model is still great value for money.
TALKING BOOKS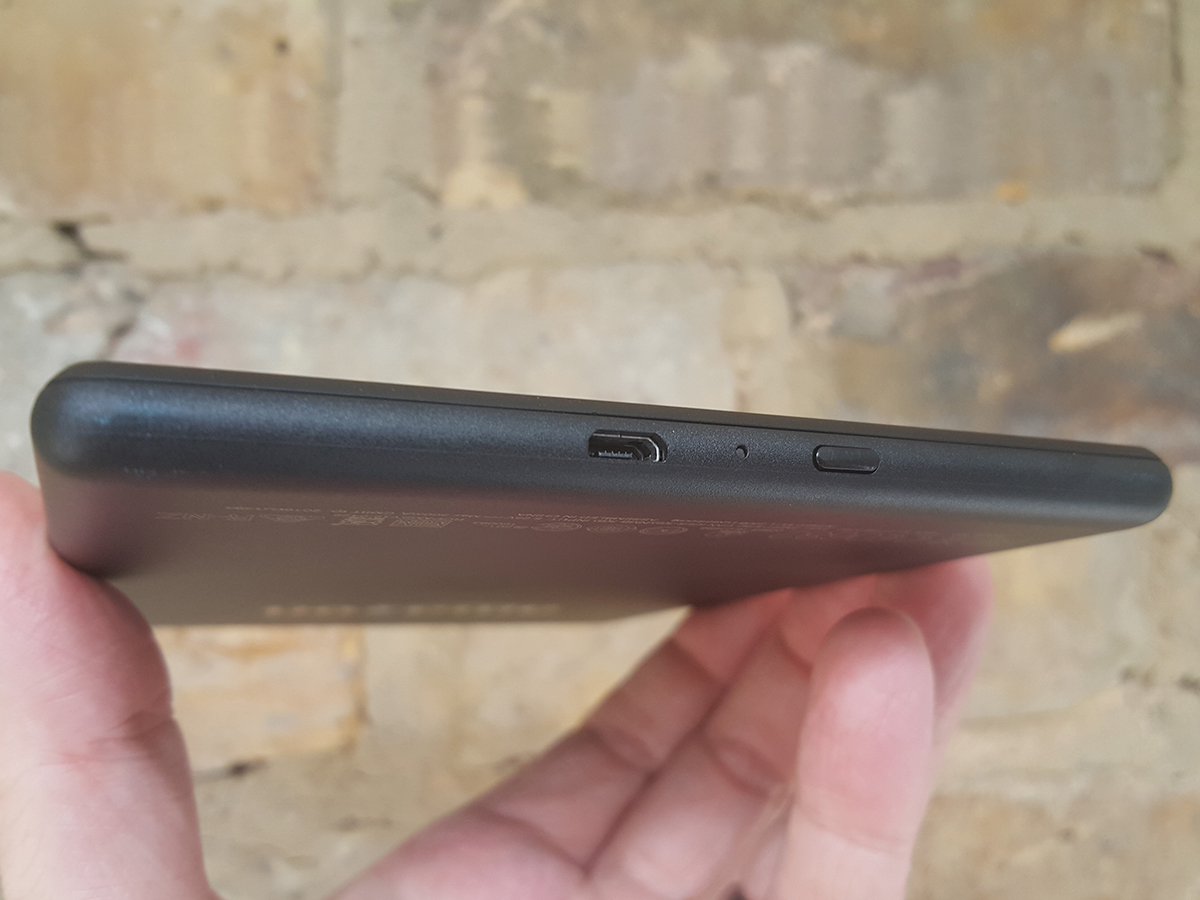 It might be the cheapest of the lot, but the new Kindle has one thing its more expensive siblings don't: VoiceView.
This handy new tech is meant to help blind and visually impaired people enjoy eBooks too. It uses built-in Bluetooth to hook up a pair of wireless headphones and have the Kindle read your books to you.
The monotone, robotic voice is more automaton than audiobook, but for the blind or anyone with poor eyesight, it's a huge deal.
Amazon has also added larger font sizes, and the new Kindle plays nicely with the OpenDyslexic font too – it's the most accessible e-reader out there.
SHELF LIFE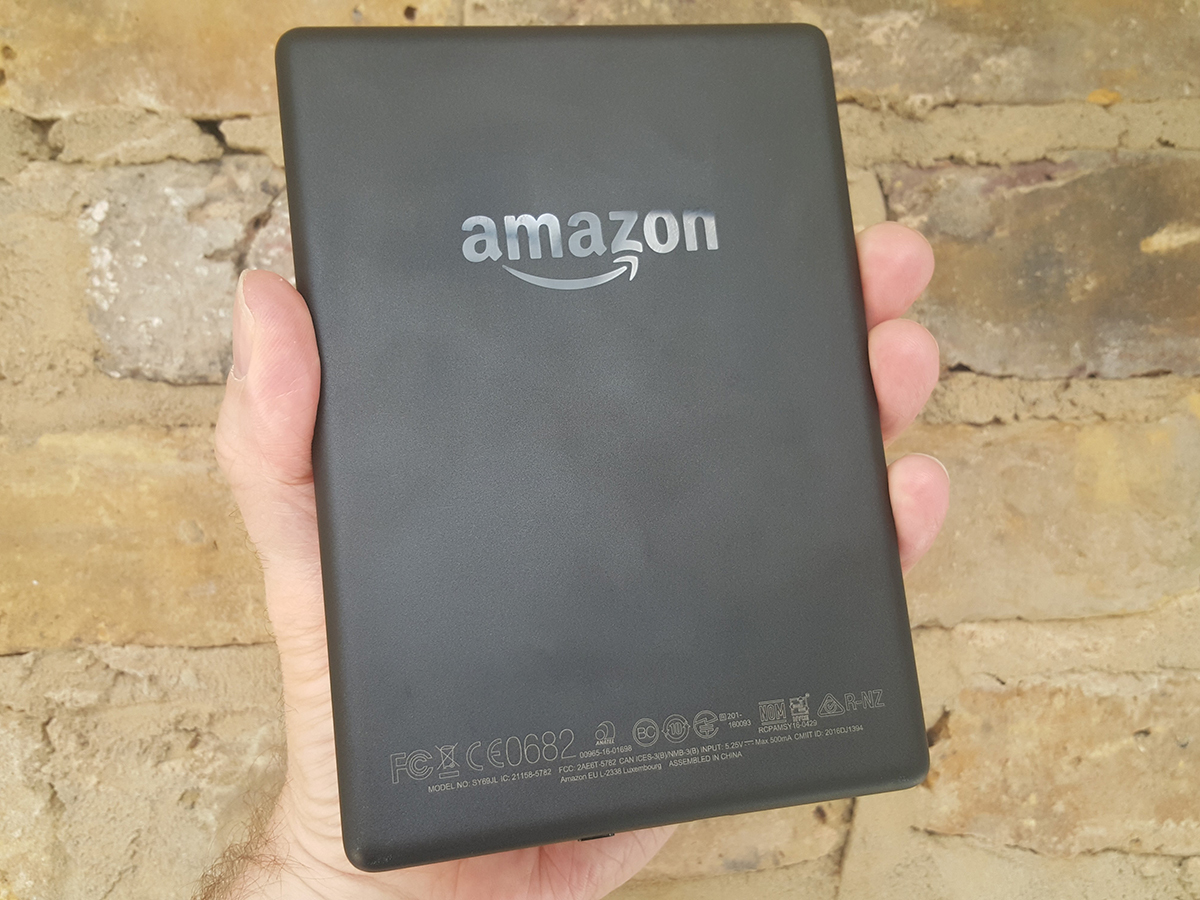 It might have cost you a whole lot less than those other Kindles, but this entry-level model is still running the same OS. It's got double the RAM of the old one too, so it feels a lot nippier when turning pages or opening menus.
A recent UI overhaul means you get a home screen filled with the books you're reading, plus the ones on your wishlist. You can quickly jump into Airplane mode and force a Wi-Fi sync now too – although I've never had a problem with my Kindles staying bang up to date.
Best sellers and recommendations show up at the bottom of the home page, and unless you shell out an extra tenner on the Kindle without 'Special Offers', these'll show up as screensavers too. You can pay to get them switched off after you've bought one, so don't feel you have to splash the cash right away.
Amazon really has set the benchmark for e-readers with the Kindle. All your books live in the cloud, so you can delete them from your device if you run out of space and download them again any time. The price you pay? Being limited to buying books from Amazon. Still, given the massive selection and rock bottom prices, this is hardly a chore.
Oh, and it'll still last for weeks between battery charges too.
Amazon Kindle (2016) verdict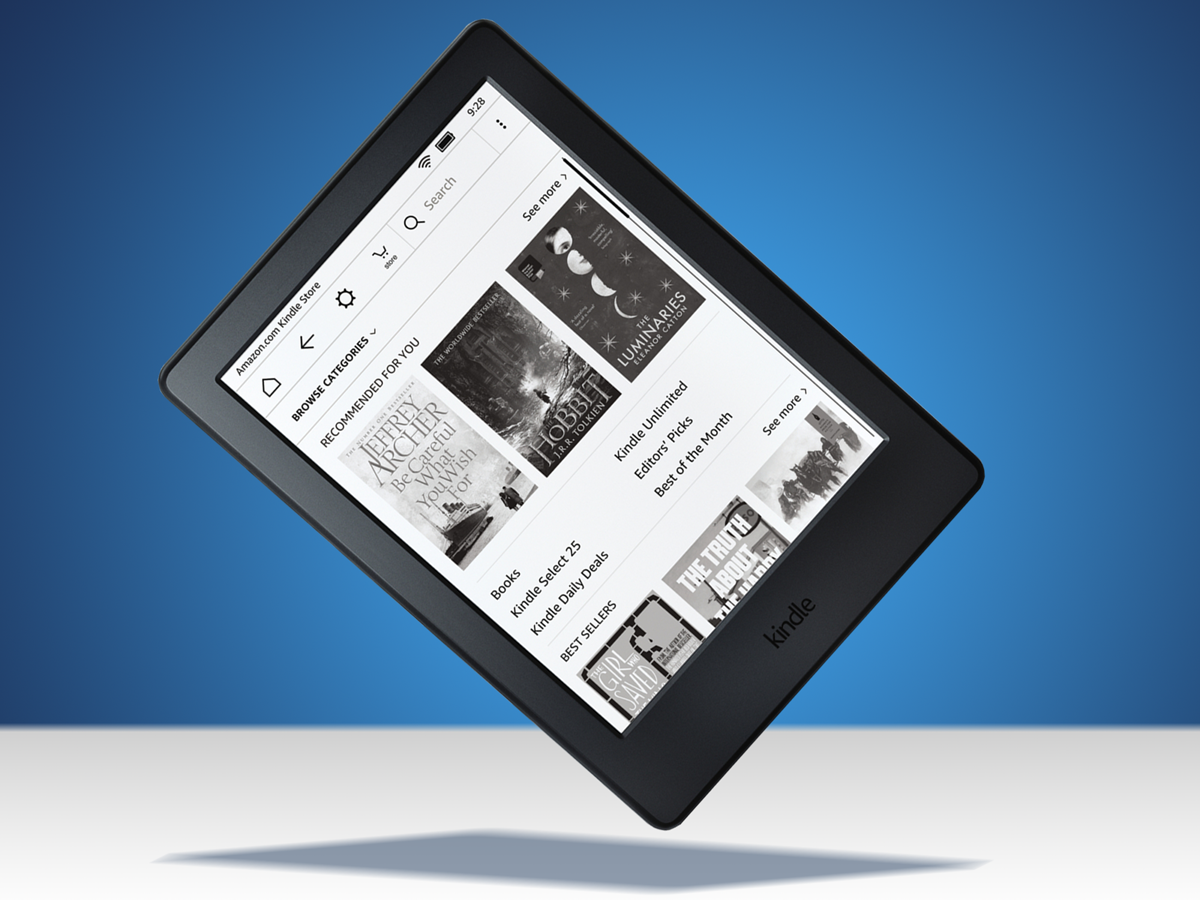 Amazon has pulled off 'cheap' without turning into 'cheap and nasty' – The 2016 Kindle does one thing, and does it rather well. That's kinda refreshing, I think.
It's a delightful little device that you won't be ashamed to whip out in public. Without a backlight, the Paperwhite is still the best all-round e-reader, but if you're trying to keep your spending under control, the new Kindle is a great buy.
Plus it'll leave plenty of cash for you to spend on those Game of Thrones books.
Buy the Kindle (2016) here from Amazon
Tech specs
| | |
| --- | --- |
| SCREEN | 6in, 167PPI E Ink |
| STORAGE | 4GB |
| BATTERY LIFE | Up to four weeks |
| CONNECTIVITY | Wi-Fi only |
Stuff Says…
The best budget e-reader around, but you'll need to pack a night light for post-bedtime reading
Good Stuff
The price is right, but looks and feel haven't taken a hit to get there
Light and long-lasting – you'll be able to take it everywhere
A perfect present for your fable-loving family members
Bad Stuff
Bedtime reader? Pack a torch – there's no light here
If you don't want ads, that'll be another tenner