Amazon Music Unlimited review
Can the retail giant cut it against streaming masters with several years' head start?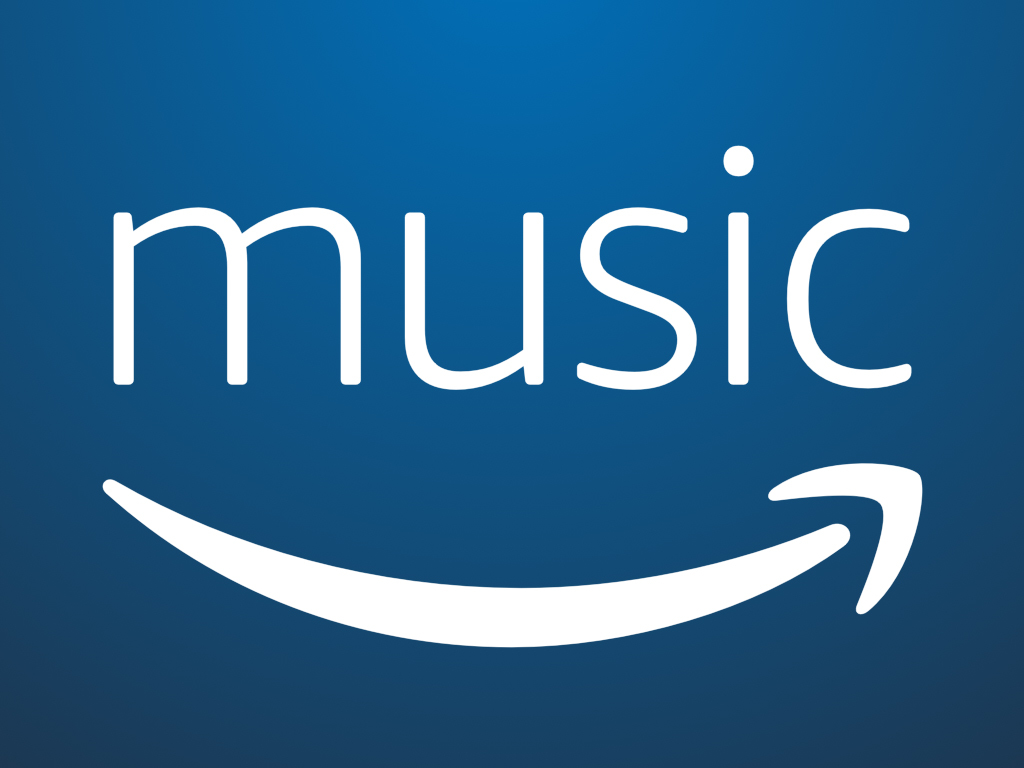 It's been a long time since Amazon was just a shop. Today, it wants to supply everything from fresh vegetables to streaming telly. And now it's got serious about music.
Previously, Amazon was merely testing the water: digital copies of purchased CDs in the cloud; a million tracks welded to Amazon Prime. When reviewing the latter last year, we mulled it was a nice bonus but wanted the 'other' 29 million tracks you got with Spotify and Apple Music.
Now they're here. In fact, Amazon says its service gives you a whopping 40 million songs to play. But has it done enough to wrench your ears from the industry leaders? Not quite – but Amazon does have a possible trump card in the shape of Echo.
Trial run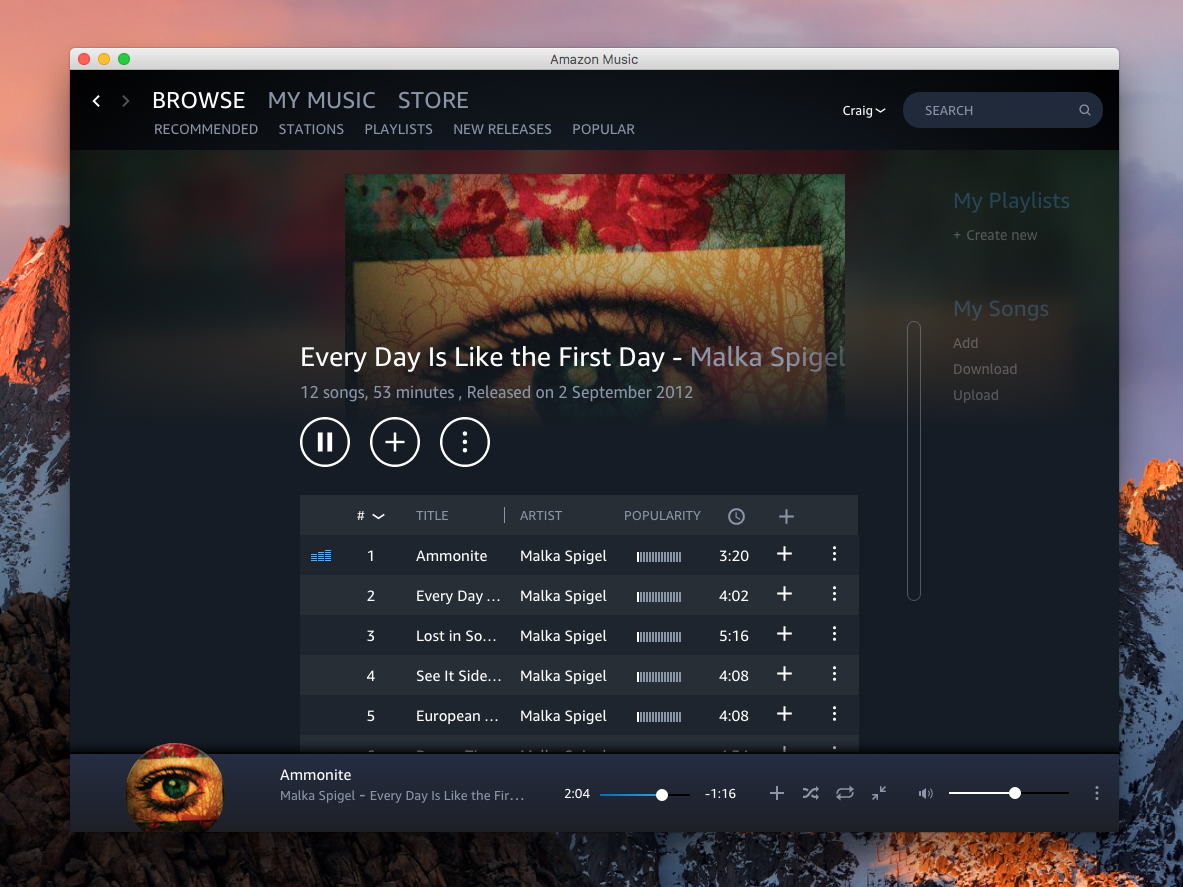 As ever, there's a 30-day trial on signing up, after which you pay £9.99 per month, as is seemingly law in streaming audio. There's a family plan listed as 'coming soon' (six members; £14.99 per month or £149 per year, according to the website, but subject to change), and Amazon Prime members get two quid off the individual plan, cunningly undercutting rivals while tying you further to Amazon.
Access is by way of Amazon's apps, available for Macs/PCs, mobile devices, Sonos and Amazon Echo. There's also web access. Some of these routes proved variable during testing – a Mac install failed to the point it could not be rescued (forcing us to test on a spare machine), and the web version requires Flash, a technology we'd sooner see catapulted into the heart of the sun. On mobile, though, everything worked without a hitch. And on Echo… well, we'll get to that in a bit.
The normal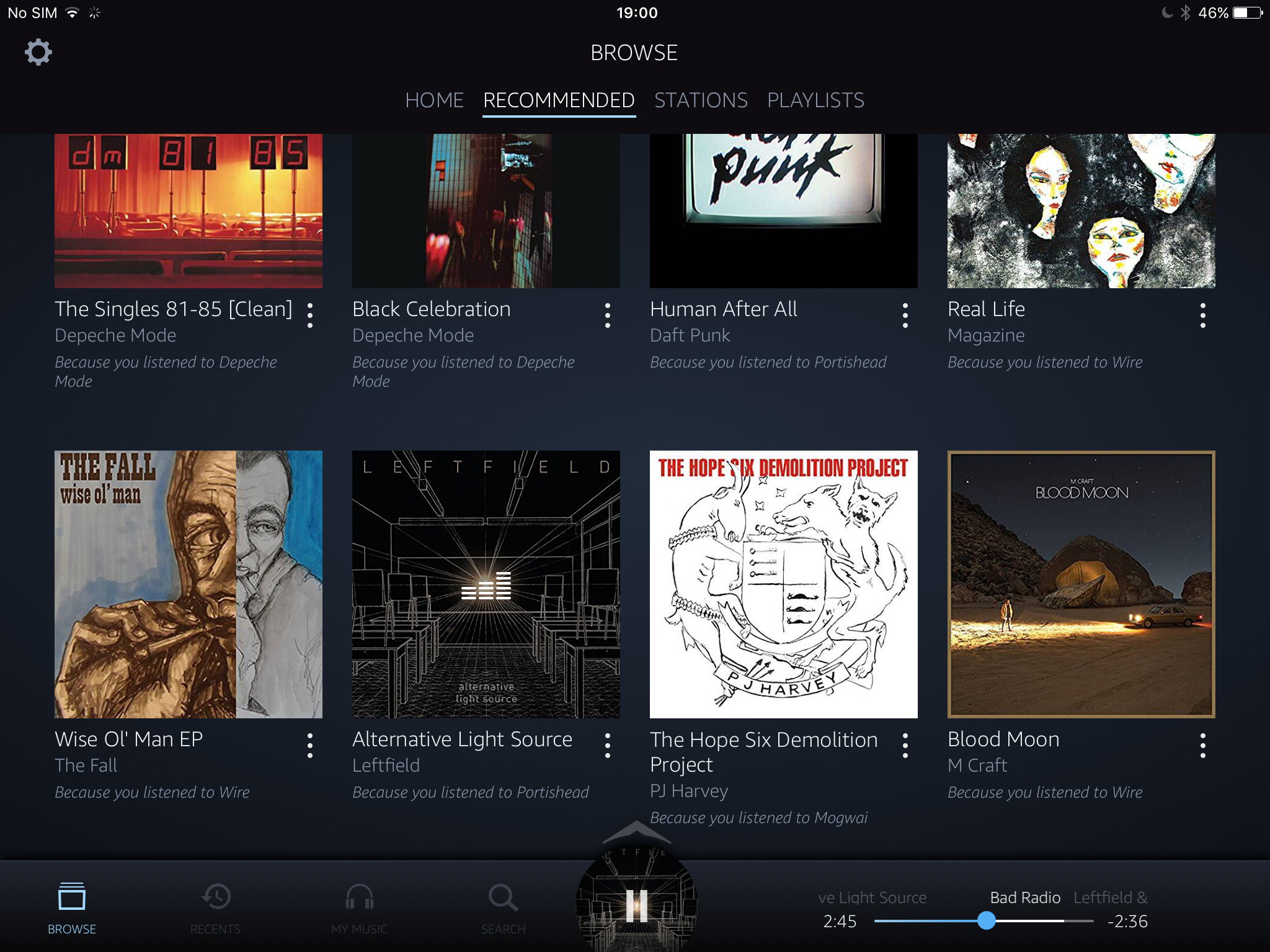 From an interface standpoint, Amazon's gone minimal. Tabs switch you between a home screen with new and popular releases, recommendations based on listening habits and purchases, radio stations (a semi-random smattering of genres and artists), and a bunch of playlists. You can access purchased music ('My Music') and, on desktop, a store. Notably, store links are absent elsewhere, so there's no urging you to buy the download while streaming a favourite.
Very little of this stands out in any meaningful way. The interface is fine but lacks character. The playlists and station suggestions are disappointingly bland. One potential standout feature – karaoke-like lyrics during playback – doesn't shine due to a lack of ubiquity. Yet for all these grumbles, we found that during testing Amazon Music Unlimited proved rock solid, and the interface was focussed and usable.
Superstar DJ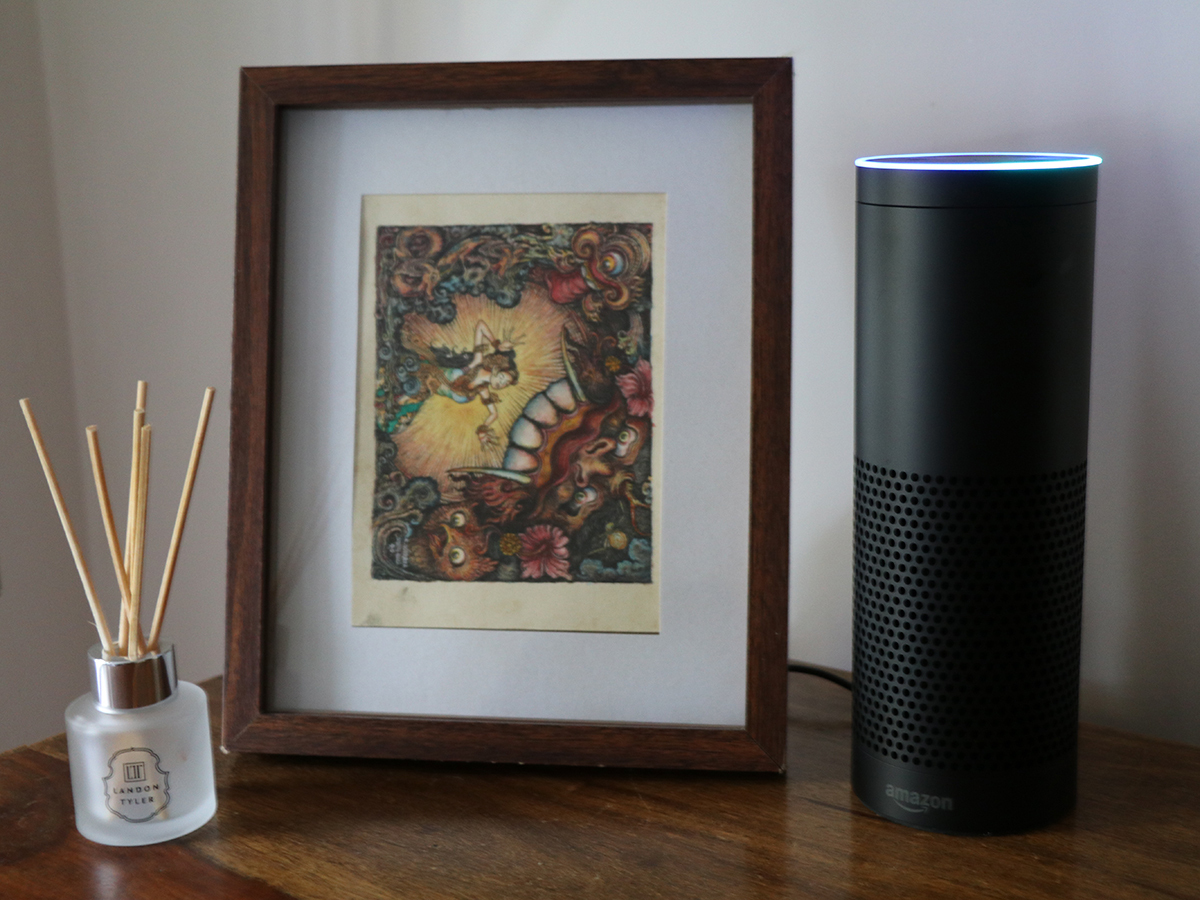 Which brings us to Amazon's smart speaker. Amazon says its service is "better with Amazon Echo", and that's no idle boast. With one plonked on a table, we tried to outfox it: "Play songs by Worm is Green", "Play chill-out ambient music", "Play the most recent album by Wire".
Occasionally, it would mess up, and we'd have to Repeat. Our. Request. Like. An. Intolerant. British. Person. Ordering. Food. Overseas. Lyrics were also a challenge to Echo, it occasionally responding like a sozzled friend, saying it was stumped or by playing something random. But mostly, the speaker was a superb way to interact with 40 million songs – relatively effortless and, despite a few quirks, more accurate than other virtual assistants.
Interestingly, Amazon offers a £3.99 per month Echo/Echo Dot subscription, which would be a no-brainer for those with the hardware if it wasn't restricted to just a single device.
Amazon Music Unlimited verdict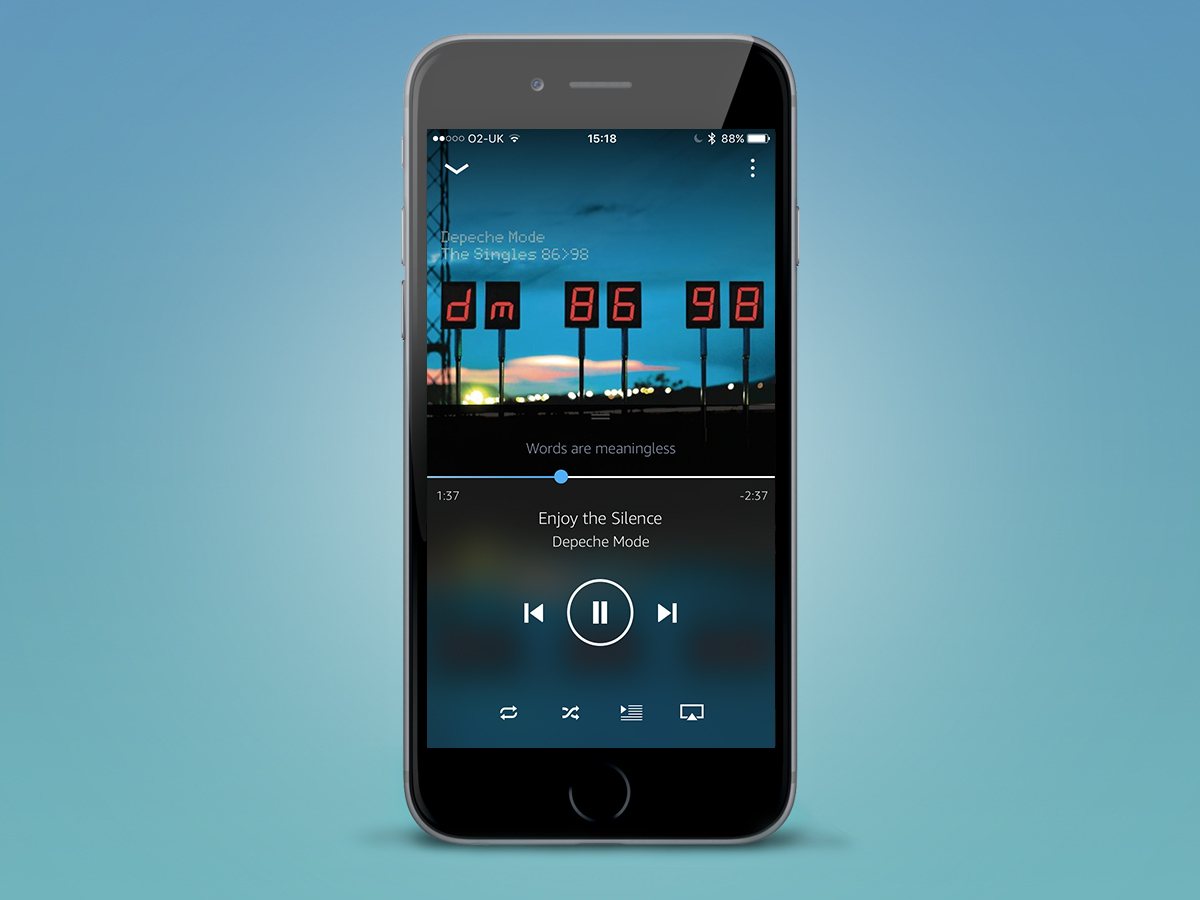 There's no getting away from Amazon having created a me-too service. And why not? With other industry giants staking a claim to music's future, it's only logical Amazon do the same.
But as it stands, Amazon Music Unlimited is solid rather than exceptional. Lacking personality is one thing, but the lack of personalisation is more of an issue when rivals have serious curation smarts. The result feels good but ordinary, hence our rating.
However, we've a caveat: if you're heavily invested in Amazon's ecosystem, the service becomes more compelling. If you don't care about clever playlists, Prime subscribers can save two quid over Spotify or Apple Music, for much the same content. And if you've an Echo and listen to music in one place, the £3.99 per month option strikes us as a bargain – and you can always upgrade if you find it restrictive.
Sign up for a free trial or subscribe to Amazon Music Unlimited here
Tech specs
| | |
| --- | --- |
| Songs | Over 40 million |
| Desktop support | macOS, Windows, web |
| Mobile support | Android, iOS |
| Offline synced tracks | Limited only by local device storage |
Stuff Says…
An unadventurous but robust music service that should serve as a solid foundation going forwards. If you've an Echo, add another star.
Good Stuff
Solid, reliable and responsive
Easy to use and browse
Works really well with an Echo
Bad Stuff
Bland playlists
Ho-hum personalisation
Some bugs on the desktop