App of the week: 321FIT review
A personal trainer in your phone, who looks like a blocky Teletext superstar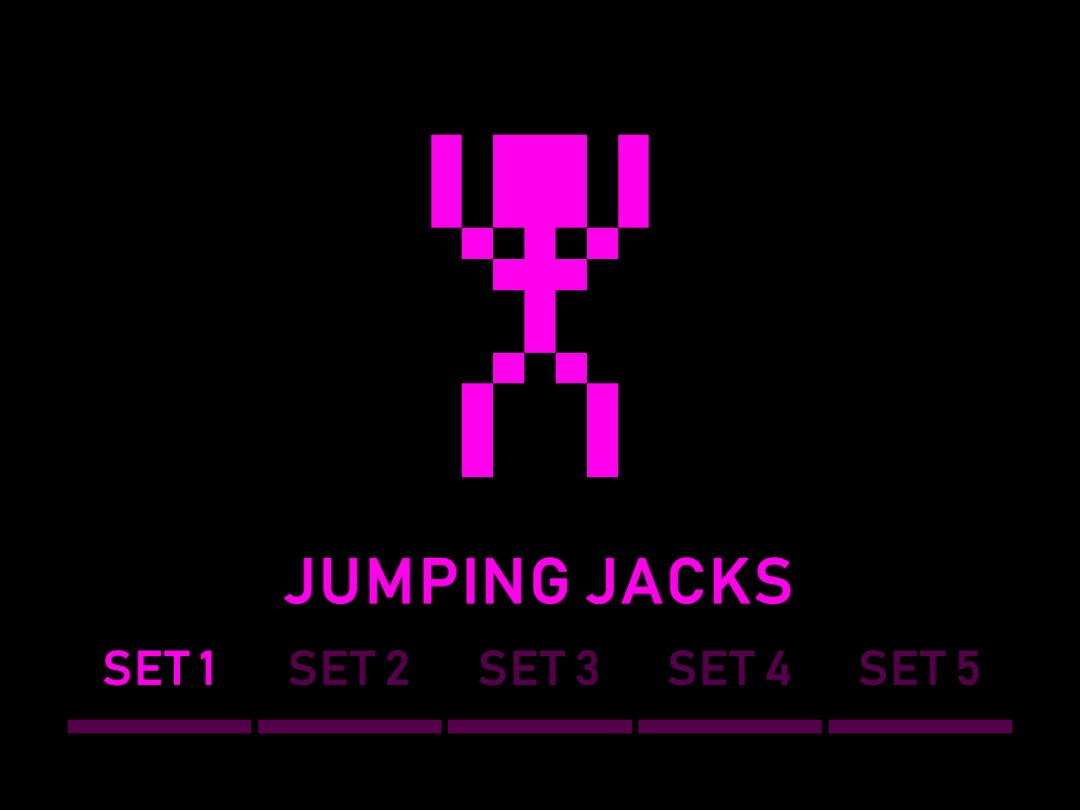 Sure, you want to get fit. Doesn't everyone? But any excuse can be enough to avoid hitting the gym. You might have tried apps for encouragement, only to end up mired in an off-putting mix of complexity and toned bodies, their owners' eyes offering scorn and disapproval from the other size of a screen.
321FIT has no truck with any of that. It instead reasons fitness apps should be as simple as a music player and, for some reason, decked out with parping retro sound effects, and animations that have seemingly beamed in from Teletext.
Work it out
The app wants to get you started as quickly as possible, and so offers a bunch of predefined workouts. These are designed to focus on specific areas of your body, and last for anything from 26 to 50 minutes. They also assume you'll have access to gym equipment.
If that's given you heart palpitations, 321FIT recognises you might have more specific needs. You can therefore not only compile your own custom workouts, but also add your own exercises, if the built-in ones don't fit your needs.
In each case, you define the exercise's sets and reps, and how long you'll get before the app starts beeping at you to move on. These can be edited at any time – including during an actual workout, if you decide to be a massive cheat.
Block party
The presentation of 321FIT is a world away from its contemporaries. The closest comparison is probably Habitca, which crosses habit-building with a retro-style RPG. But 321FIT heads further back in time – as you exercise, a blocky stick-person struts their stuff.
Elsewhere, there's great clarity in the app's display. It's obvious how far into a workout you've managed to huff and puff, and an on-screen clock estimates when you'll be done. The manner in which 321FIT can automatically run through multi-exercise workouts is also welcome.
When compared with mobile standout Streaks Workout (iOS only), you might reason 321FIT has some room to grow. For example, it'd be great to see timed workouts based on randomised exercises from a user selection. But as a 1.0, this is impressive stuff – with 321FIT being usable, good, and free, you've no excuse for not giving it a try, either at the gym, or to work up a sweat in the privacy of your own home.
Stuff Says…
A straightforward, flexible, usable workout aid, with a dash of oddball retro charm
Good Stuff
Easy to use
Custom exercises
Charming design
Bad Stuff
Could use randomised routines
No speech prompts