App of the week: BitCam review
Flashback to old-school black and white pixel art with this camera app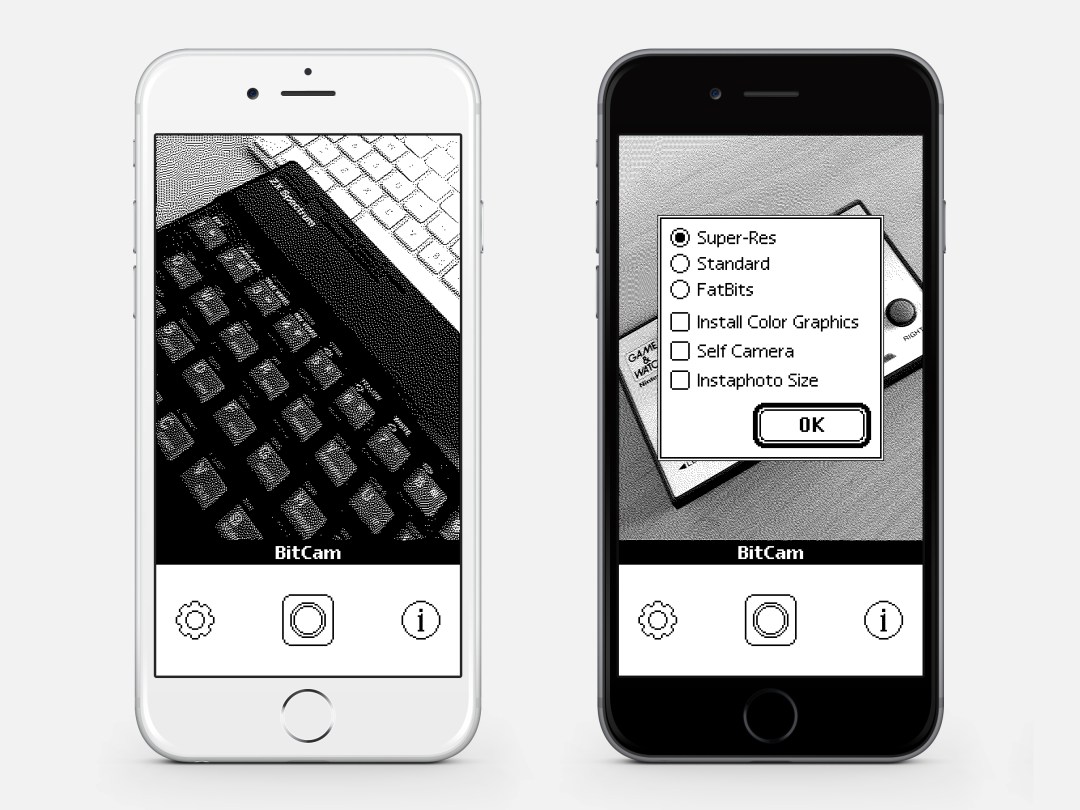 If there's one inevitability about iPhone photography, it's that as each generation of hardware forges into the future, app creators will wrench it back into the past. And so it goes with BitCam, which amusingly takes the 12MP sensor in your smartphone and uses it to shoot photos that look like they've been spat out of a Mac Plus.
The filter works live, enabling you to see the world through the lens of an ancient Mac, with all of the rather wonderful dithering of a robot Bill Atkinson. We've seen this sort of thing before, of course, but BitCam feels like a labour of love rather than just another filter app.
Go retro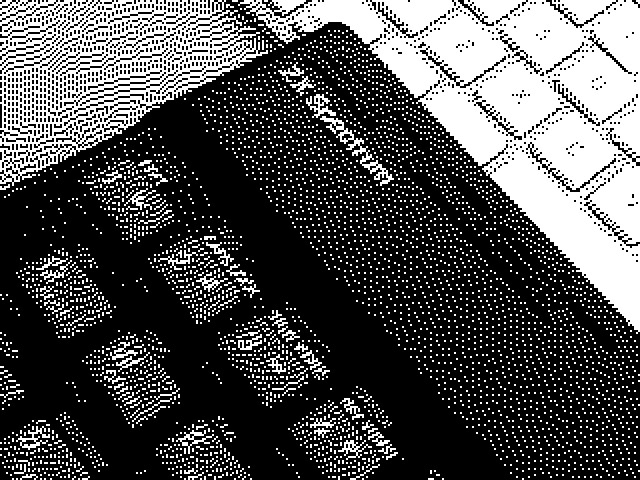 Everything about BitCam exudes old-school charm. Curves in the icon and interface are jagged black pixels on white backgrounds. Tap the settings button and a window zooms in from the bottom-left, just like they used to. Even the checkboxes and OK button seem sneakily snatched from Mac software of old.
Said checkboxes provide BitCam's few options. There are three resolutions, a 'Self Camera' setting that switches you to the FaceTime camera, 'Instaphoto Size' for a square crop, and 'Install Color Graphics'. The last of those is a £1.49 IAP, to bring '8 vibrant colours' to your photos, if monochrome isn't your thing.
Old-school cool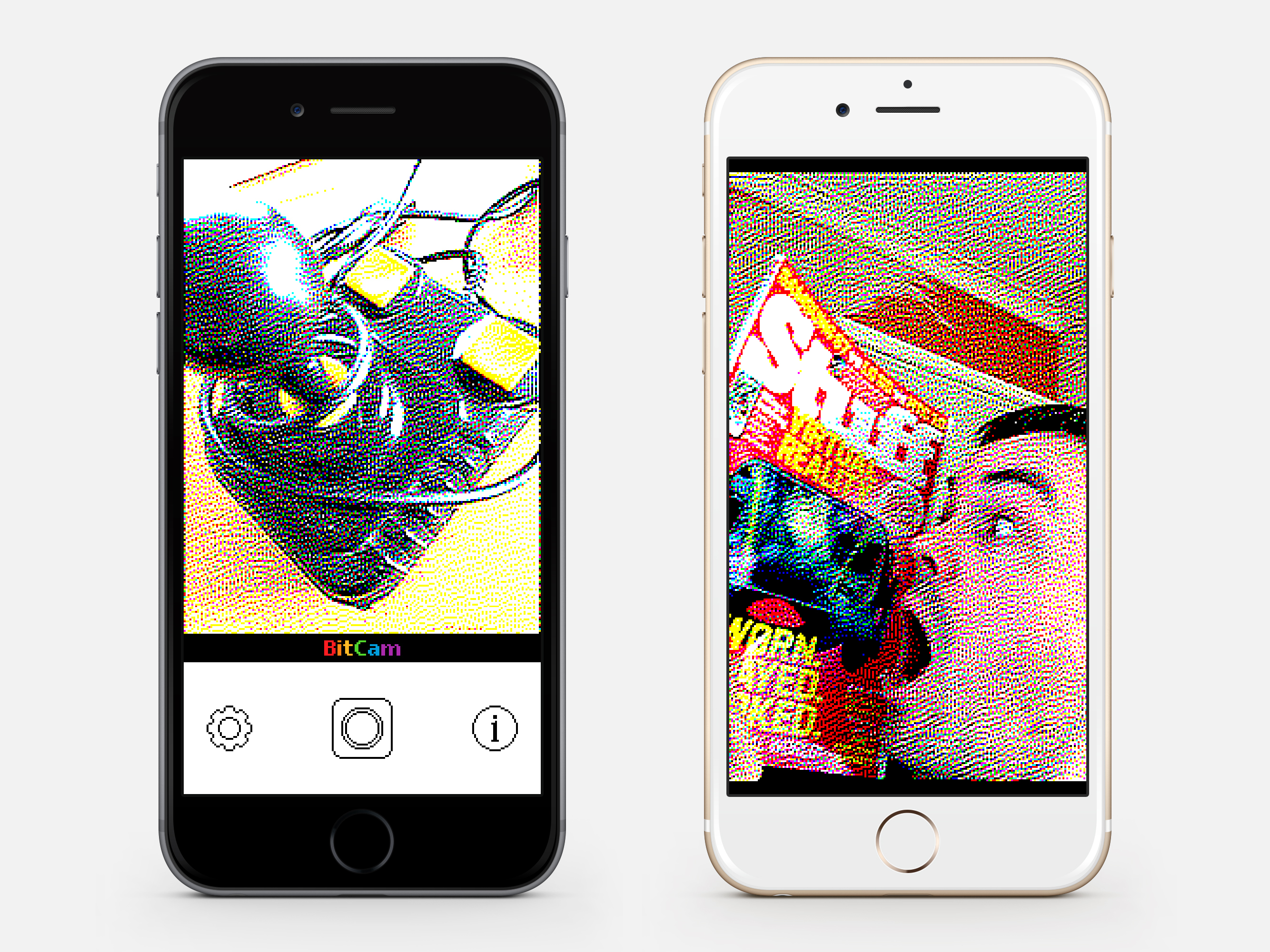 There is a sense BitCam's elegance comes at a price. It's very live-oriented, so you can't quickly use its filters with existing imagery. (There is a Photos extension for black-and-white filters, but not colour.) And it doesn't save a 'clean' version of your photo, so probably don't use it to record life's most important moments.
Also, it's quite clearly geared towards Mac-heads, or people who just love that classic black-and-white pixel effect. But that's the point. If you're looking for range, try the superb Retrospecs; if you simply want to party like it's 1984, BitCam is an excellent freebie download.
BitCam is available for iOS. The developers even made a retro promo website.
Stuff Says…
A digital camera that thinks it's a 1984 Mac. Charming, faithful, oddly beautiful, and fun to mess around with.
Good Stuff
Extremely simple to use
Authentic old-school vibe
Alternate resolutions
Bad Stuff
Doesn't also save clean photo
No using filters with existing photos