Apple iPad rumors: could the iPad Pro get even bigger?
See you slater? Here's what's (maybe) next heading to Apple tablets, wherever in the range you're looking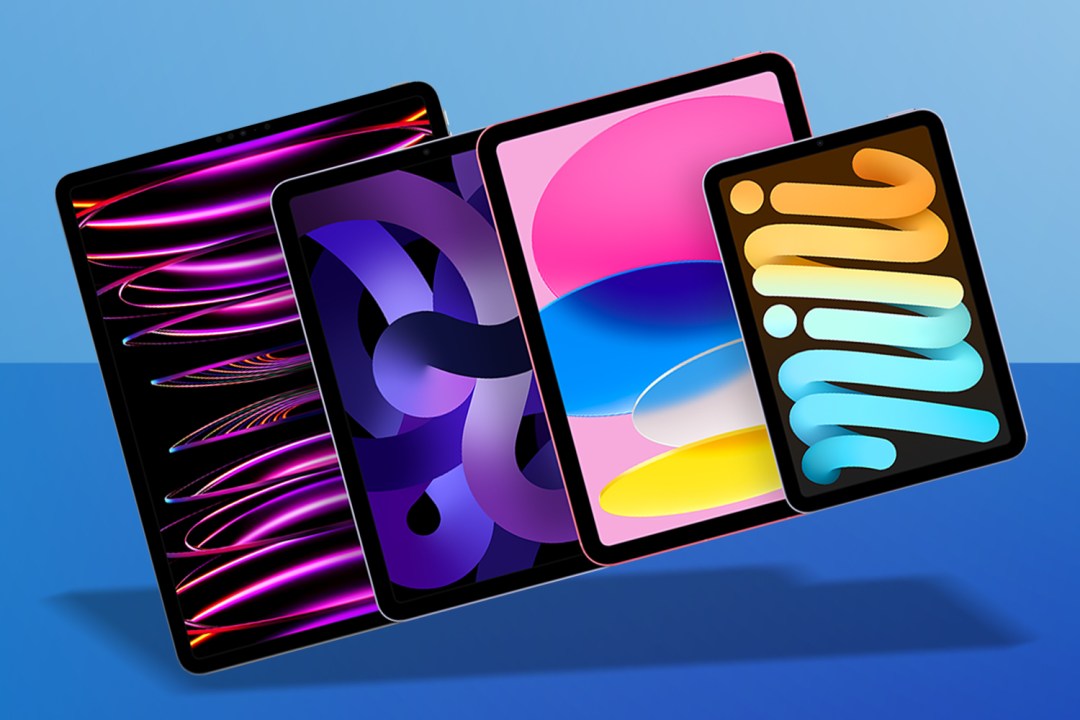 So you fancy buying an iPad. But what if when you lay down your cash, Apple releases the next iPad, packed full of new features, and also gives you a free magic hat? That's the dilemma. Apart from the bit about the magic hat – we're pretty sure Apple won't do that.
This article can help. For each iPad model we've dug into the current state of play, explored the iPad rumors emanating from the industry's guessing trousers, and provided a handy 'Stuff says' buying recommendation.
iPad
The state of play: In October 2022, Apple released the 10th-gen iPad. It resembled a less powerful iPad Air with a reflective screen (boo) but had Apple's first sensible selfie camera placement (yay). The ninth iteration of the iPad lurked quietly in the line-up, with its old-school charms of a Home button, a chunky screen bezel and a headphone port.
What's next: The next iteration of the iPad is due, but current rumors speculate there will be no new models at all this year. If that's the case, 2023 will be the first year since 2017 during which the standard iPad doesn't get an update. If we do get an 11th-gen, expect a minor spec bump with new colours and an A15 chip. Ideally, we'd prefer 2nd-gen Apple Pencil support and finally being rid of the reflective screen too, but suspect that's unlikely. What is likely is the 9th-gen sticking around as a low-cost iPad, even when the 11th-gen shows up.
Stuff says: The 9th-gen iPad is charitably best described as 'classic' and 'familiar'. Buy if the other models are out of your budget. The 10th-gen is a bit pricey and infuriatingly uses the old Apple Pencil. But it's powerful and worth the outlay if you want an iPad that'll last.
iPad Mini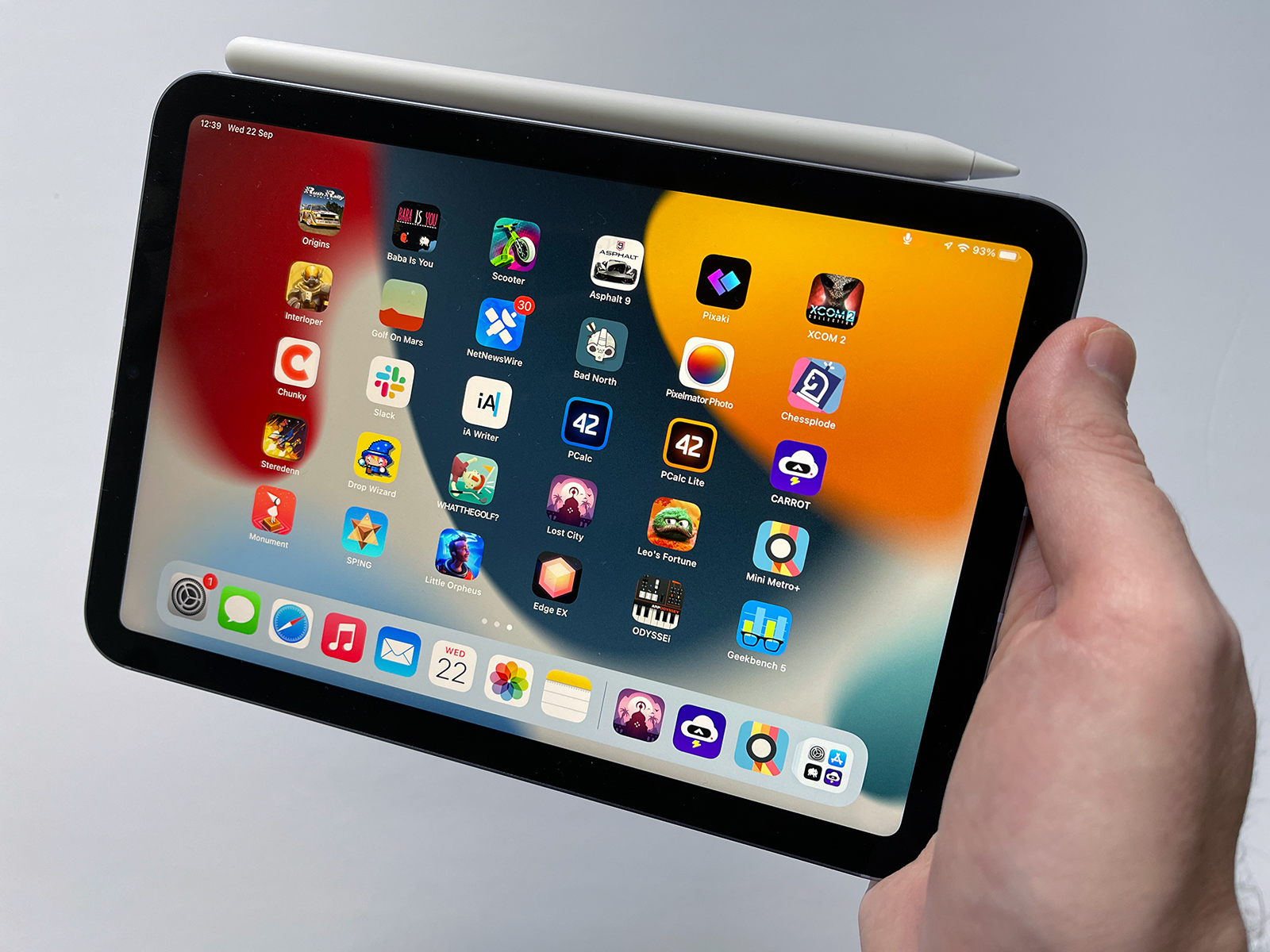 The state of play: The iPad Mini has long been an enigma regarding release frequency and positioning. But Apple vastly improved its tiniest iPad with September 2021's 6th-gen, more or less transforming it into an iPad Air Mini. There's an A15 inside that tiny frame – but scrolling can be jiggly in portrait. Tsk.
What's next: The main rumour that's been swirling around forever now is the 7th-gen iPad Mini getting a 120Hz ProMotion display, which will handily boot 'jelly scrolling' concerns into the sun. No-one's prediction parrot has parped precisely when this'll rock up, mind. Probably 2024. If there's an earlier update, it'll likely just be a processor bump.
Stuff says: Removing the most overt flaw from the iPad Mini would be good. But who knows when it'll happen? So if you want one, buy it now. Just be aware even in the Mini's inconsistent release schedule, the 6th-gen is definitely more mid-cycle than long in the tooth.
iPad Air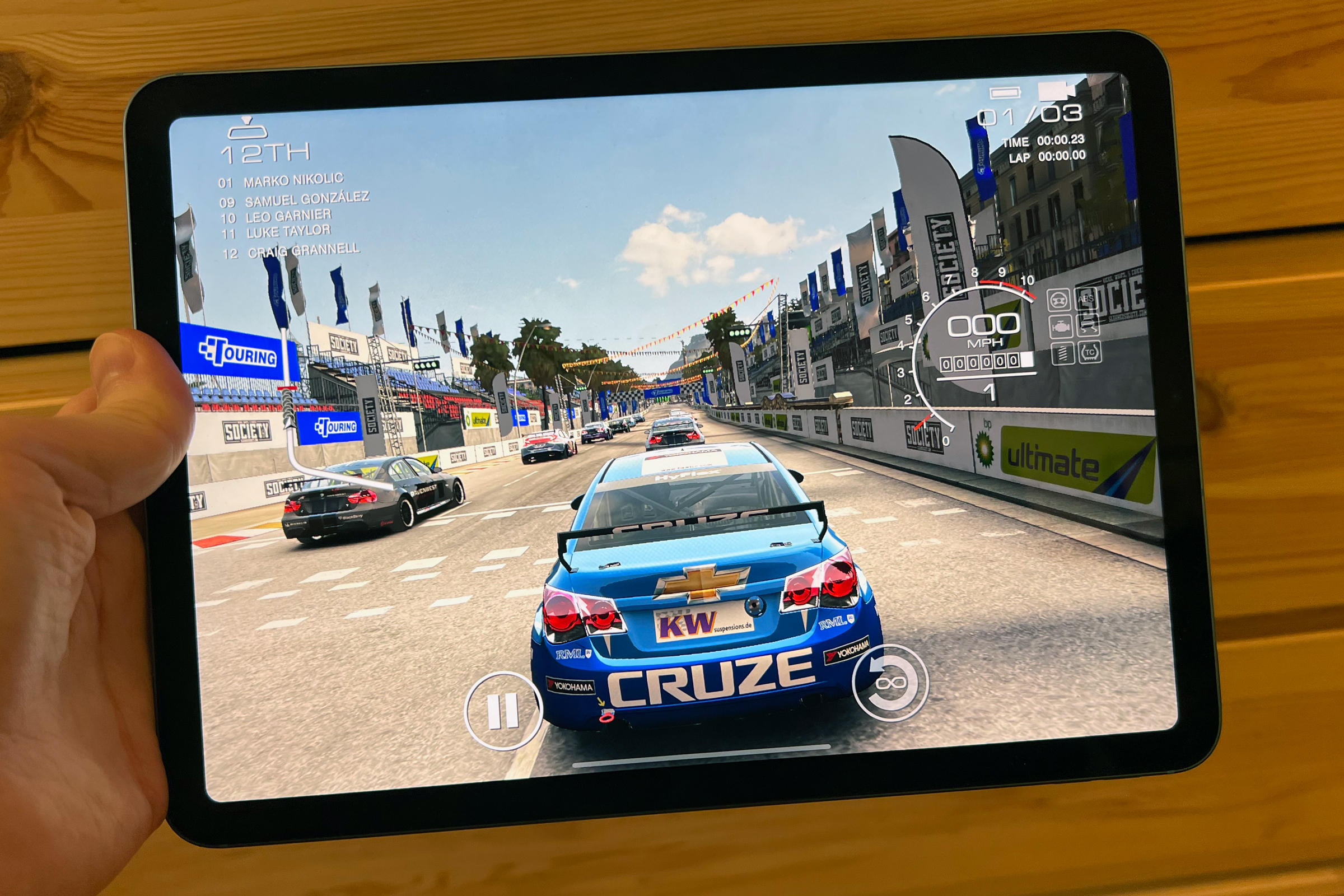 The state of play: In March 2022, the iPad Air played catch-up with the Mini (better camera; 5G) – and then blazed past by way of the surprise addition of an M1 chip. 64GB entry-level storage was the only major snag. Since then, the Air-ish 10th-gen iPad's rocked up, though, complicating matters.
What's next: There aren't many iPad rumors knocking around for the Air. ProMotion and M2 chips are the most obvious drip-down tech. And if the iPad Pro 11in disappears, the Air getting four speakers would be a blast. Logic dictates the sensible camera placement from the 10th-gen iPad will make an appearance too. And that Thunderbolt probably won't, because Apple still needs something to make you open your wallet and go Pro.
Stuff says: This unit might get updated in late 2023 or early 2024. At least, it's the most likely of Apple's iPad lineup to get an update for sure.
iPad Pro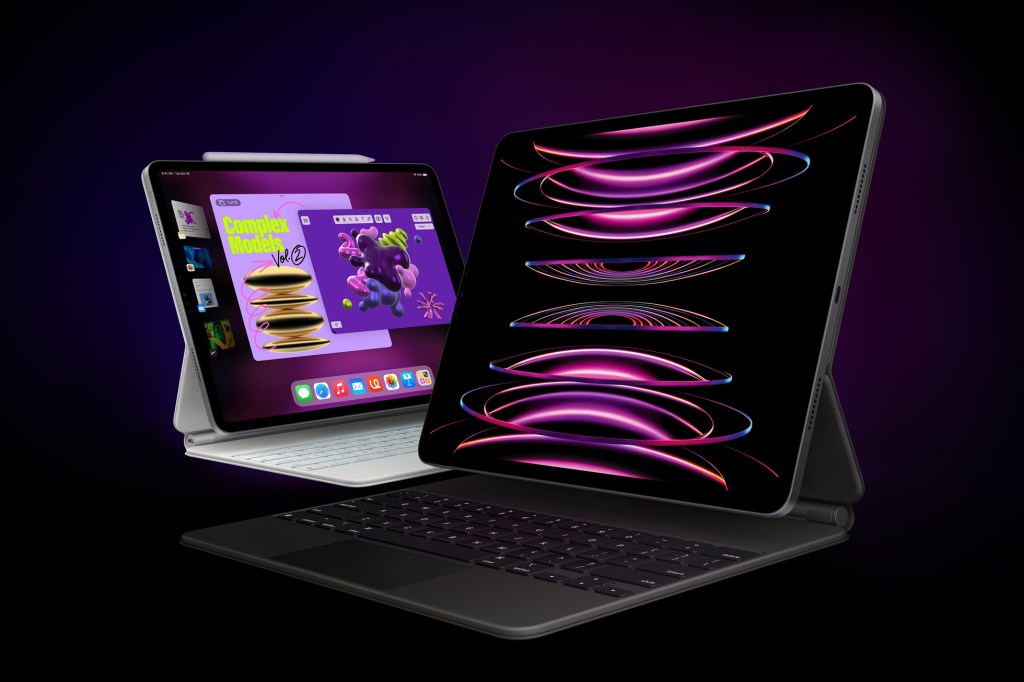 The state of play: The ultimate iPad was last revamped in October 2022, gaining an M2 chip, a hover state for Apple Pencil, extra ProRes video capture grunt and super fast Wi-Fi 6E. Inexplicably, there was no change to the selfie camera placement, meaning the entry level iPad got a great feature missing from the flagship. Sigh. Still, it's a brilliant tablet.
What's next: An M3 chip upgrade to match whatever Macs are coming down the pipe seems likely and that will be in early 2024. There are also ongoing iPad rumors about MagSafe charging (possibly through a glass Apple logo) and reverse wireless charging for other Apple devices.
Analysts think there will be an OLED-based iPad Pro before too long, possibly as early as 2024 (see this report from Omedia). And furthermore, reports suggest that both the 11in and 12.9in would get the update and there are even suggestions the 12.9in could be rounded up to a laptop-rivalling 13in, too. It's also suggested that the expensive Magic Keyboard will get an update next time around to make it even more laptop-like.
Venturing further into the weeds, there could be a unit even bigger than the 12.9 model (which begs the question: why? OK, maybe because of Samsung), and the 11in still not getting a mini-LED update. Bah. Elsewhere, we also wonder whether Apple might be looking at that spiffy Pixel Tablet dock and wishing it had thought of that first.
Stuff says: The iPad Pro is a big investment. The hardware quality is such you can't go wrong if you buy now. But if you don't need one today, whatever comes next is always better. In the meantime, use your innate psychic powers to convince Apple to put the selfie cam on the long edge, so you don't look all distracted as you appear to gaze off to the side during video calls.