App of the week: cityglitch review
As the cities glitch, they need a top witch, in this fab retro-infused puzzler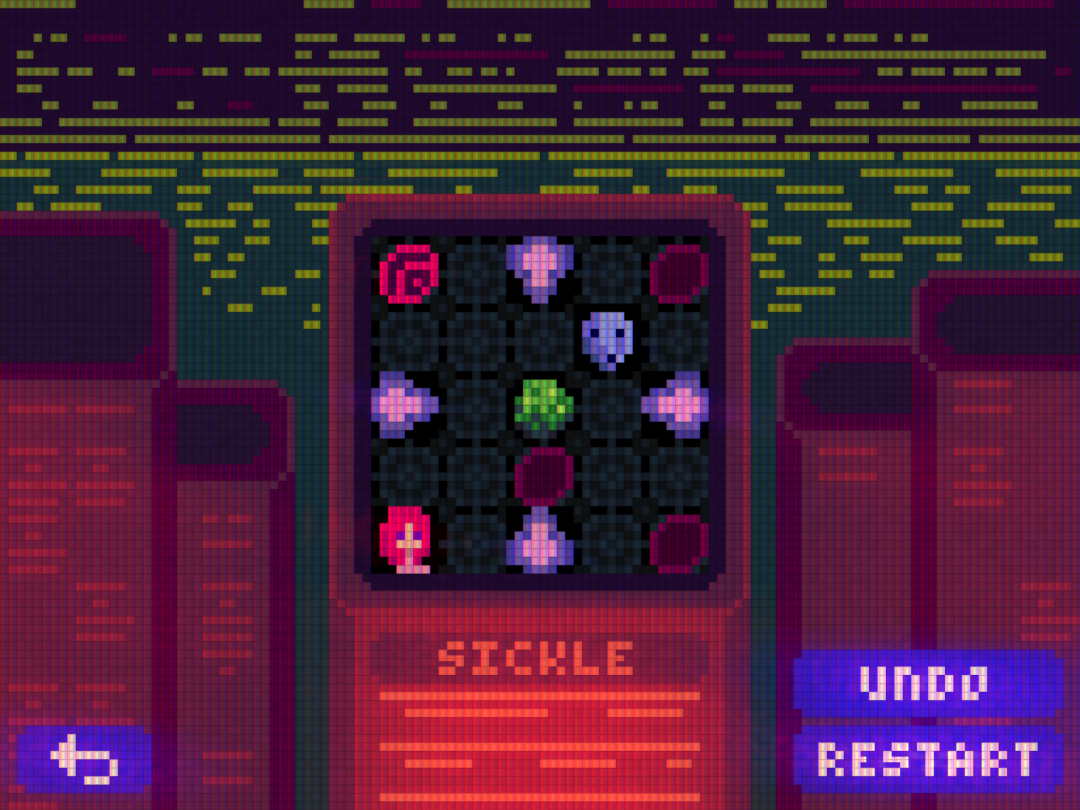 cityglitch appears to take place in a world of neon skyscrapers, living inside of a NES. But these chunky cities are no digital nirvana, given that they're haunted and peppered with glitches.
The protagonist's job is to 'release the glitch' atop every building – and presumably ponder if they're not actually real, and whether their existence is in fact some kind of elaborate debugging program designed by a sadist.
Five-by-five
Each of the 95 levels is at its core a five-by-five grid, containing runes that need lighting. A little red-haired witch scoots about through you tapping the screen; she can move one or more squares in any direction.
Once all the runes are lit, the level fades into the ether, and the witch is plonked high above the city, ready to choose her next challenge.
The snag is, well, everything else. This is a turn-based puzzler, after all, and one that's not designed to make things easy for you.
Ghost in the machine
Much of the challenge in cityglitch comes from you not being alone. Denizens lurk on the rooftops, some being deadly, and others merely being roadblocks. The latter can prove handy in obstructing a foe that will kill you with a touch, or be a hazard when they end up plonked on a rune, and cannot be shifted.
The key is understanding the puzzle behind the puzzle – which creatures respond to your movements (and how), and which just go about doing their own thing.
Most games of this sort ram a tutorial down your throat to explain everything, but cityglitch hurls you in at the deep end. Oddly, this is more satisfying – figuring out how everything works is part of the fun.
Flying high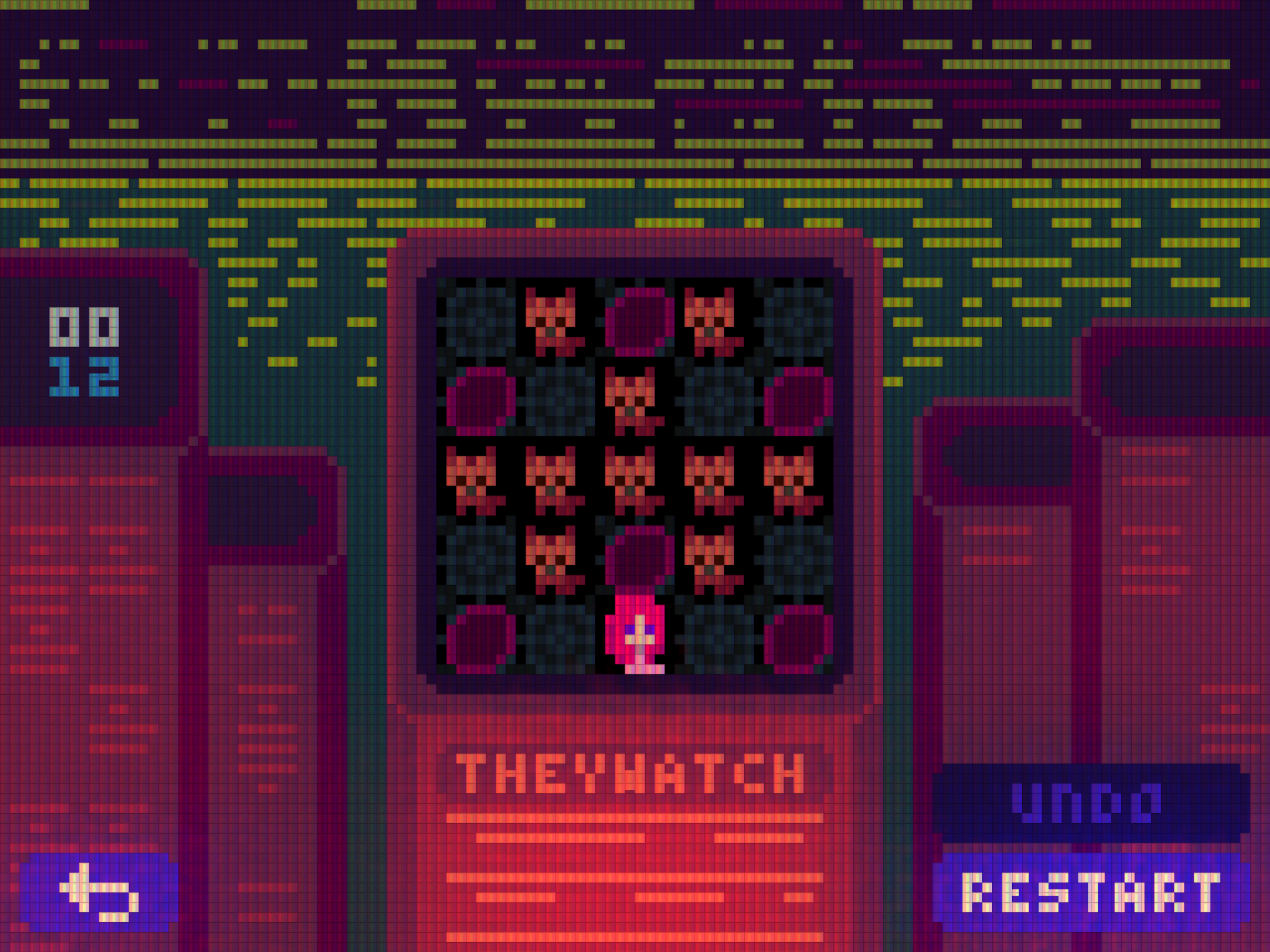 In fact, pretty much everything about cityglitch seems to have been carefully considered. The shimmering CRT visuals marry clarity and nostalgia, while a burbling atmospheric soundtrack is engaging but not distracting. An optional moves counter and target provides direction – if you're 37 moves into a puzzle you can complete in eight, it's probably best to restart.
Even the level names are clever – indicative of the task at hand, or referencing a level's set-up. One where you find yourself terrifyingly surrounded by cats is amusingly titled THEYWATCH.
But it's the puzzles that'll keep you coming back, with their varied pace and frequently devious design that manages to pack an awful lot into a tiny space.
cityglitch is available for Android and iOS. The game is also available for Windows, macOS and Linux.
Stuff Says…
A focused, clever turn-based puzzler with plenty of charm, character and bite
Good Stuff
Superb, focused puzzle design
Quirky visuals and audio
Ideal for all device sizes
Bad Stuff
Perhaps a bit one-note
Occasionally infuriating