App of the week: Disc Drivin' 2 review
Shove ha'penny meets Mario Kart in this superb oddball mobile turn-based racer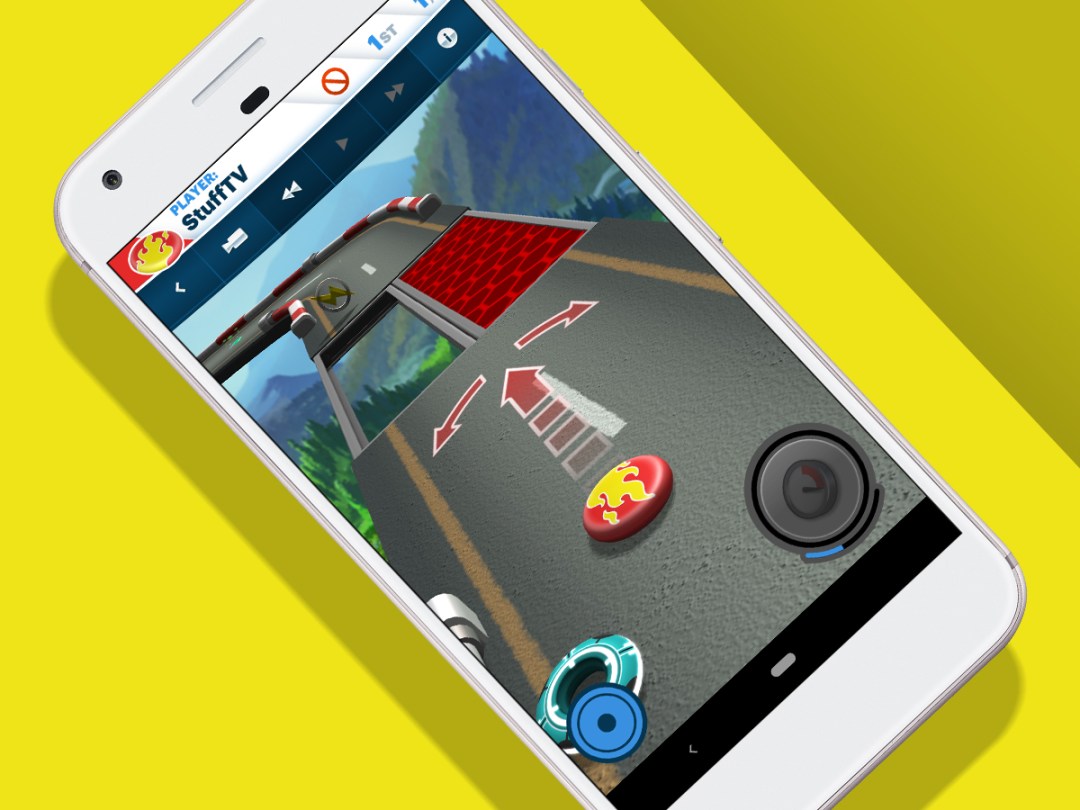 When you think of a racing game, you might recall the giddy arcade excess of OutRun 2, Burnout, and Asphalt 9, or the sim-oriented smarts of Forza Motorsport and Grid Autosport. What you probably wouldn't think of is flicking a coin around a track suspended in space, and potentially waiting hours to have another go.
But that's Disc Drivin' 2. It uses shove ha'penny for its basic mechanics, draws inspiration from Mario Kart when it comes to track designs and power-ups, and presents that oddball mash-up as an asynchronous multiplayer battle.
And it really works.
Flick off
The controls are smart, responsive, and make for a pleasingly tactile experience. You flick a finger across your screen, as if aiming for a real coin, giving your disc a blast of speed. As it slides along, stamina is built. Get enough of that and you can have another flick while still moving.
As in traditional racers – be they simulation or arcade – the key to victory rests in learning track layouts. Head quickly into corners and you can hug bends and set yourself up for a second flick on a straight. Figure out where hazards are located and you can leave your opponent with nowhere to go, bar into spikes or a trapdoor that'll unceremoniously catapult them into the void.
The game's turn-based nature surprisingly doesn't rob it of tension and excitement. You know when taking your go that you could lose everything on a duff flick. And as you and your opponent zero in on the chequered flag, you must take advantage of every drop of stamina.
Disc jockey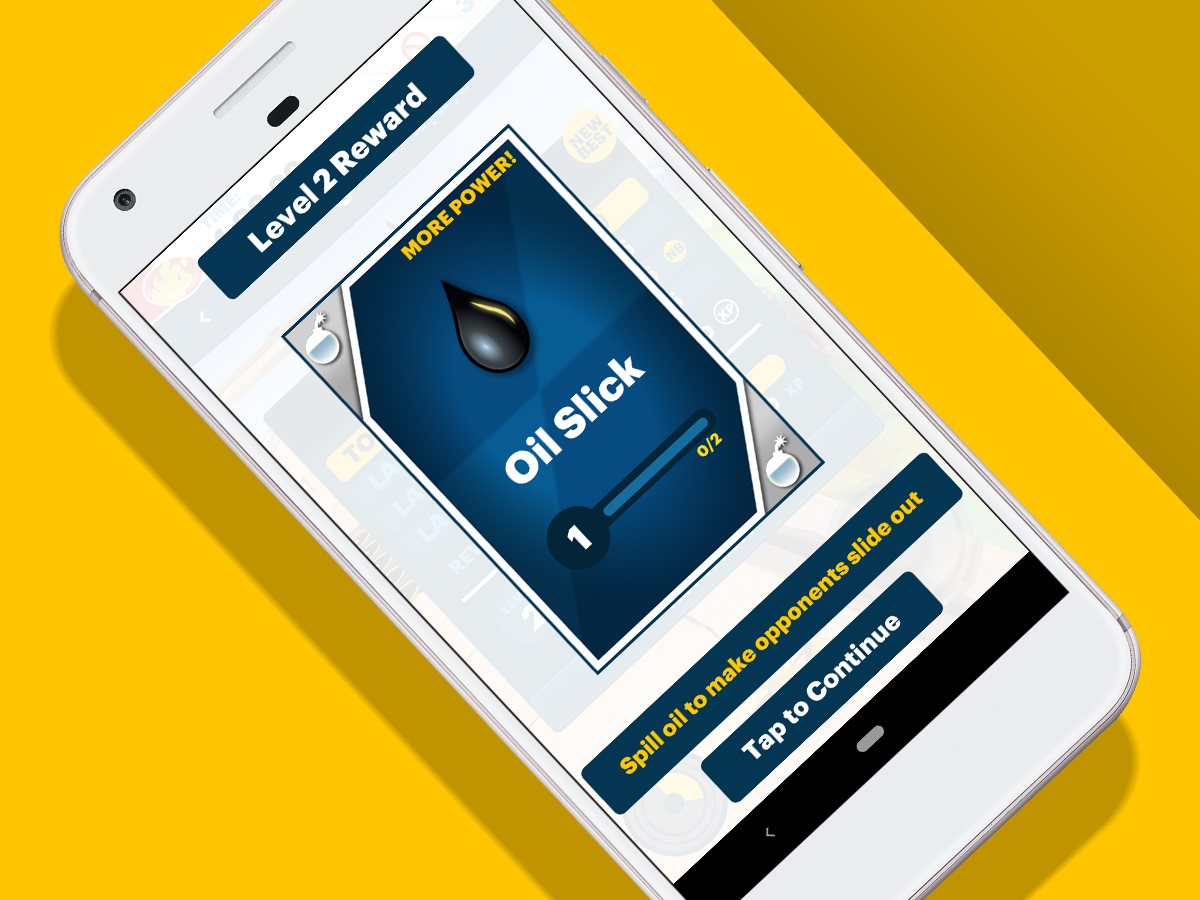 Although Disc Drivin' 2 has a power-up system, it's relatively benign. You can upgrade weapons, but only one type per race. And even if you're paired with online opponents who've had the game longer than you (as in, anyone on iPhone), skilful flicking can be enough to lead you to victory.
In fact, the only downside to the freebie version is the usual deluge of ads. But if they irritate, a single one-off IAP unlocks Deluxe Drivin', eradicating adverts (bar those for mulligans), giving you a coin doubler (for buying new disc designs and power-up cards), increasing your active races from 10 to 25, and offering you endless goes at a daily challenge.
It's a pity local multiplayer didn't make it to Android, but you do at least get pass and play, along with speedruns for mastering circuits on your own time, rather than in the midst of a fraught online battle. For free, this all feels like a bargain; but even for four quid, you'll get as many hours of playtime out of this beauty as any mobile game featuring tarmac and squealing tyres.
Disc Drivin' 2 is available for Android. It was previously released for iOS.
Stuff Says…
A superb mash-up of turn-based action, racing, and shove ha'penny. Now there's something you don't hear every day.
Good Stuff
Varied, interesting courses
Asynchronous multiplayer
Plenty for the solo player
Bad Stuff
Frequent ads are annoying
Occasionally suspect physics
No local multiplayer on Android