App of the week: Oilist review
Unleash your inner artist – and your device's – by turning your photos into living paintings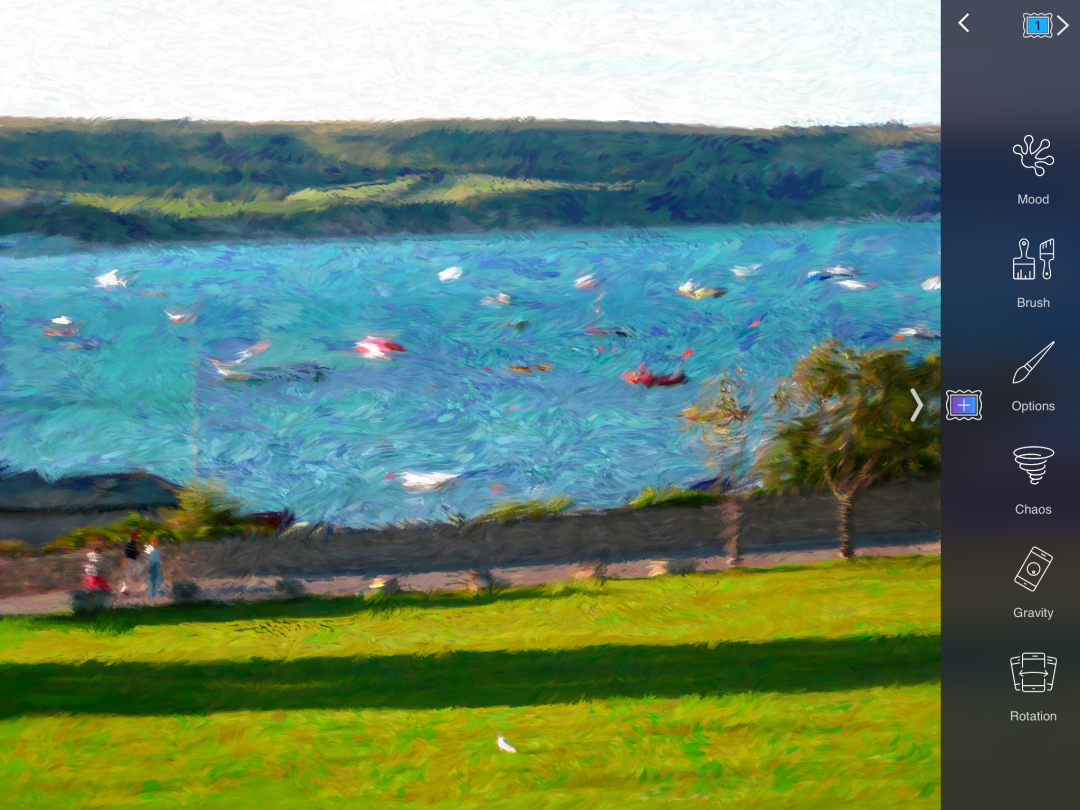 Last year, Prisma gave you the chance to see your photos reimagined by famous artists. Sort of.
You fed in a pic and it spat out a reasonable approximation of a Mondrian or a Munch. Oilist comes across like Prisma for grown-ups – a deeper, smarter experience, and one that affords the person gawking at their device a certain amount of control.
You start off by choosing a photo from your device, and you then pick a style, ranging from impressionist to more abstract art. The app then mulls over the composition of your snap for a few moments before getting on with 'painting' it before your very eyes.
Picture perfect
This is, natch, more or less what Prisma does. But Oilist doesn't stop there. In fact, Oilist doesn't stop at all. It's like a tiny painter is trapped inside your device existing in a kind of Groundhog Day loop, tasked with painting the same image over and over. But as you watch the screen, you'll see details shift over time, subtly changing the image's composition and colours. It's all rather hypnotic.
However, it's at least as much fun to turn into an infuriatingly smug back-seat painter. This comes by way of controls at the side of the screen that enable you to 'steer' the direction the painting is going in. Fancy some bigger spodges of colour? Alter the brush size and density values. Bored with the style your diligent digital painter's churning out? Muck about with mood and gravity settings to shake things up.
Oil be back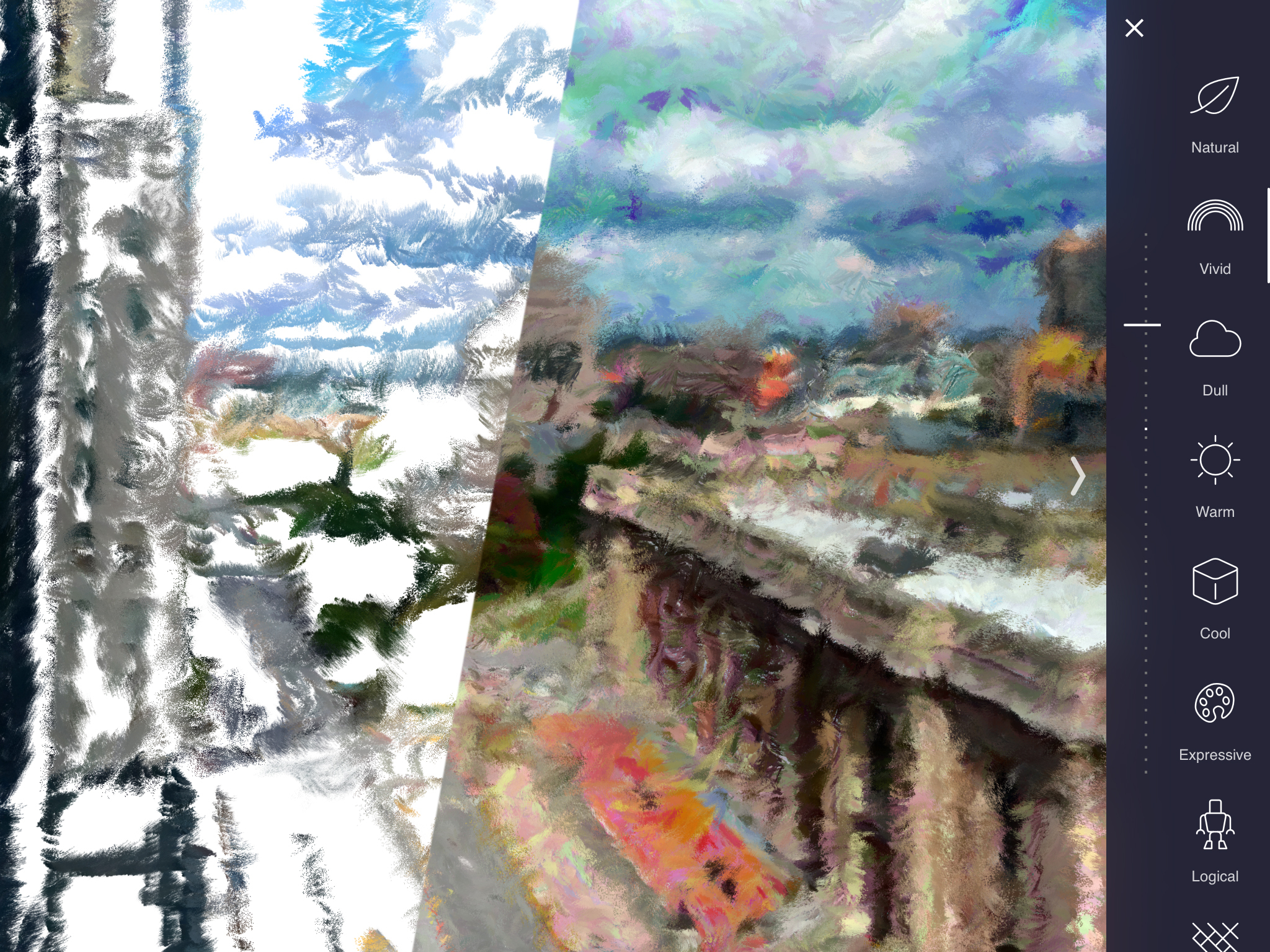 If you're feeling especially destructive, you can hurl 'chaos' on to the canvas, by way of an X/Y pad that has excitingly (well, for a painting app) named values such as 'spin' and 'explode'. Amusingly, this often sends the painting algorithm into a strop, leading to it blurring out much of the picture and starting again. You can imagine it'd angrily hurl a beret your way, if only your device had an accessory for doing so.
The primary danger, perhaps, with Oilist is that it's never done, and there are times where it – within seconds and without warning – radically overhauls a superb image. However, to the likely envy of every human painter, the app enables you to take snapshots whenever you see something you like.
And should you fancy turning one into a real-world painting of sorts, Oilist exports at 4k – enough to have a photography company bung it on a canvas. Just don't hang it on the wall and pretend you did it all by yourself, or next time you fire up Oilist, it'll probably turn your lovely landscape photo into a plain black canvas with "sod off" scrawled across it in red.
Oilist is available for iOS.
Stuff Says…
Hypnotic, engaging, with a longevity that escapes most filter apps, and with high-res output so you can use it to create real-world art.
Good Stuff
Hypnotic effect as the painting takes hold
Plenty of scope to add your own creative input (and mess things up)
Ability to take multiple high-res snapshots
Bad Stuff
Can sometimes look a bit like a robot did a painting
Easy to 'lose' a great painting if you don't snap it