App of the week: PKTBALL review
Thwack! Thwack! Thwack! Argh! This arcade riff on tennis is played at hyperspeed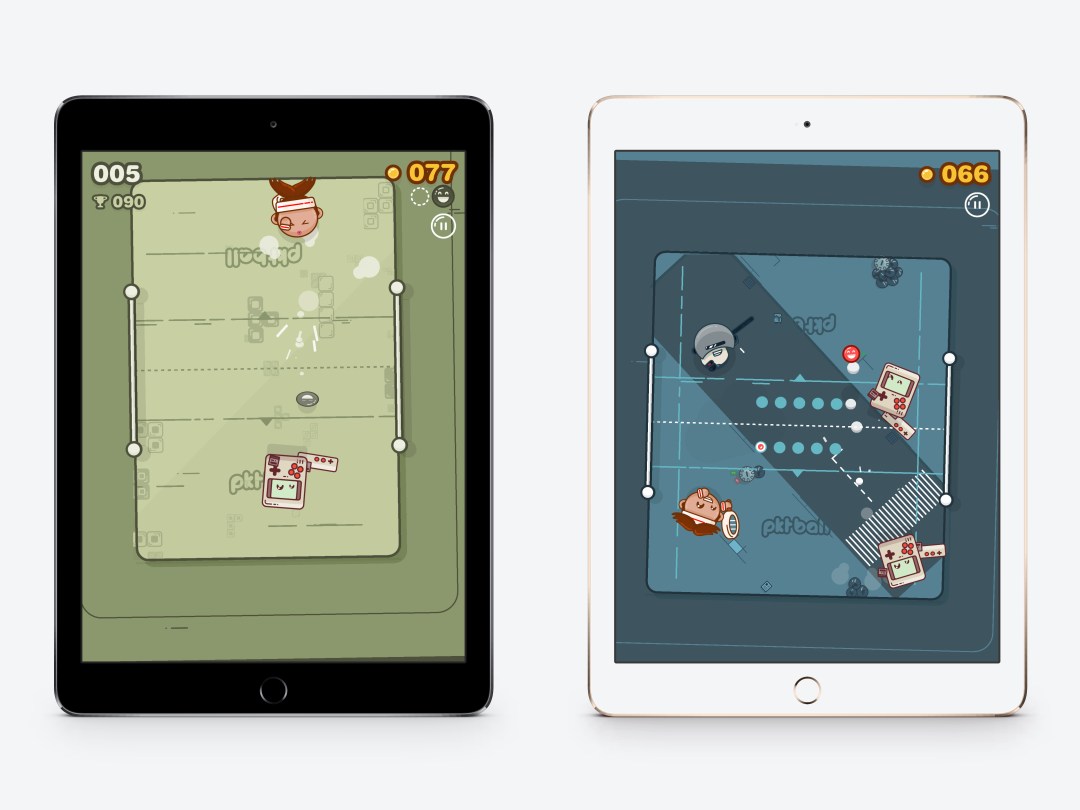 If you're watching Wimbledon and are starting to feel the matches are dragging on a bit, have a go at PKTBALL. A sort of demented, high-octane version of tennis lobbed into squash and deftly volleyed into air hockey, this racket game is designed to smash you in the face.
The premise might be simple, but PKTBALL is knowingly brutal. This'll hardly come as a surprise if you've sampled the developer's previous output, PUK, ALONE… and HoPiKo. PKTBALL is similarly vicious, more or less a touchscreen Pong that will leave you with bloody nubs for fingers after a marathon play session.
You drag your little character across the court and let go near the ball to smack it in the direction of your disarmingly cute opponent. They'll hit it back. A few returns later, the ball will move at speeds even Novak Djokovic would be hard pressed to deal with.
Once the ball has soared past your head a few times, and you've only got a paltry handful of points in the bag, you'll consider retiring; pride wounded, mocked by a silly cartoon character and your own ego.
But stick with PKTBALL and you'll discover there's nuance here — tactics to be employed to last a bit longer. Sure, you're never going to have marathon volleys on court, but scores soon creep into the double figures and beyond. Even better, PKTBALL starts revealing hidden gems.
Advantage: PKTBALL!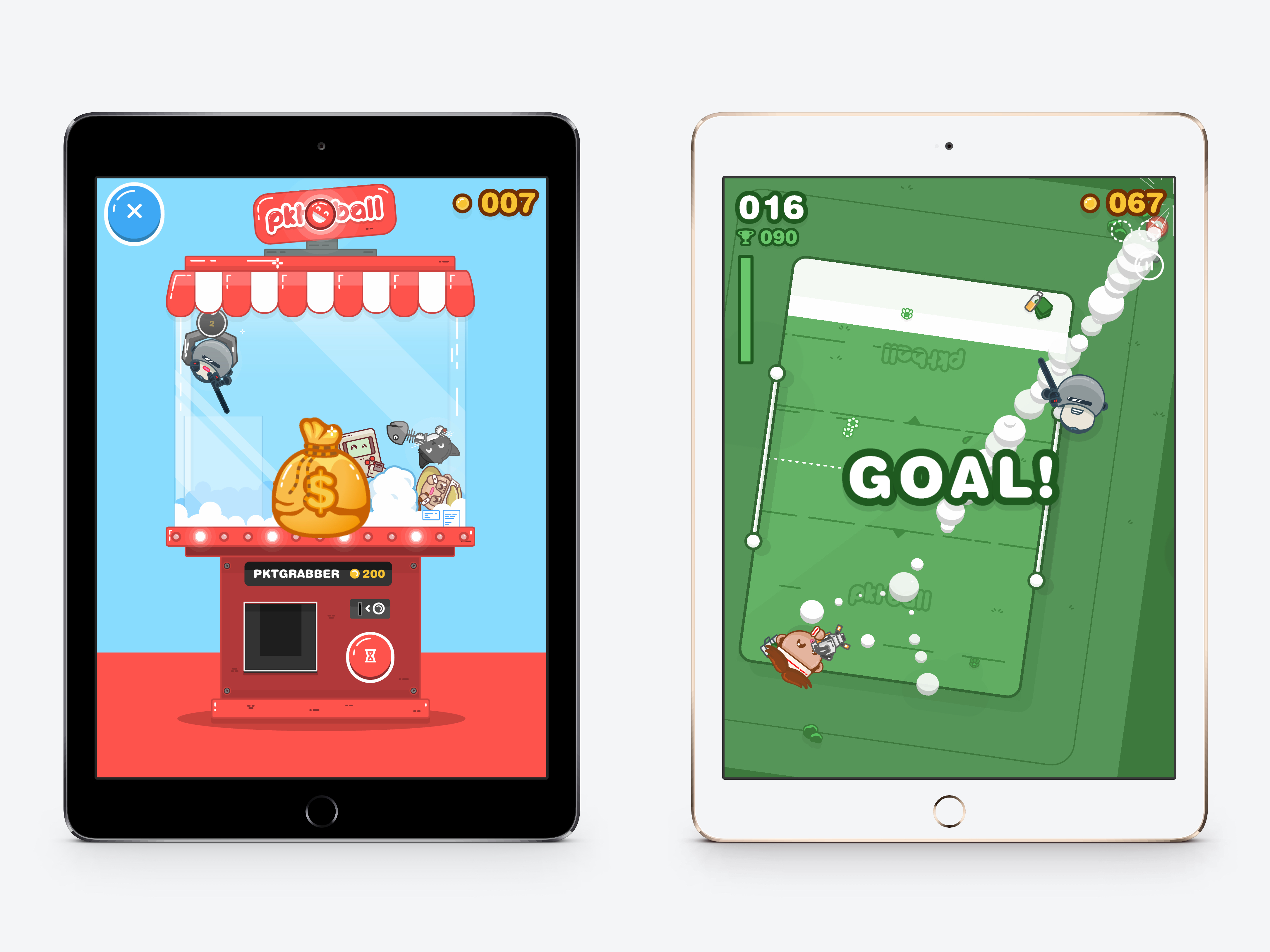 Bonuses randomly appear on court, and are unleashed by thwacking a ball over one. If you're fortunate, you'll get shields behind your player. If not, the ball may abruptly and inconveniently turn into a fish, which we're pretty sure is something Andy Murray has never had to contend with.
It may rob you of a little sanity, but PKTBALL isn't out to drain your bank account – unlike many free titles. The only IAPs are for PKTBUDDIES — additional characters that can also be won by (very slowly) collecting coins in-game and lobbing 100 into a PKTGRABBER when the time comes.
Each PKTBUDDY has its own music and themed court, which is just plain delightful. Dotboy makes everything all green as a Tetris-like game plays in the background, while Robobob uses a futuristic truncheon to smack balls as a relentless '80s beat urges you on. These PKTBUDDIES also vastly improve PKTBALL in multiplayer, since everyone can have their own distinct sports star; just be sure to use a large tablet if you fancy a doubles match, unless you enjoy playing thumb Twister on a smartphone.
PKTBALL might not be the most subtle virtual racket game, but it's an arcade smash that's perfect when you want something fast, colourful, playable and a bit tennisy – without having to deal with actual tennis.
Stuff Says…
It's arcade tennis stripped back, sped-up, and reimagined for the mobile world. Fast-paced, silly, colourful and fun.
Good Stuff
Easy to get into, yet challenging
Loads of great characters to collect
Colourful and noisy in all the right ways
Bad Stuff
Could use more single-player modes
Not the most varied of games