App of the week: Scrivener review
The Mac indie darling of writers everywhere finally makes its debut on iOS — and it's a hit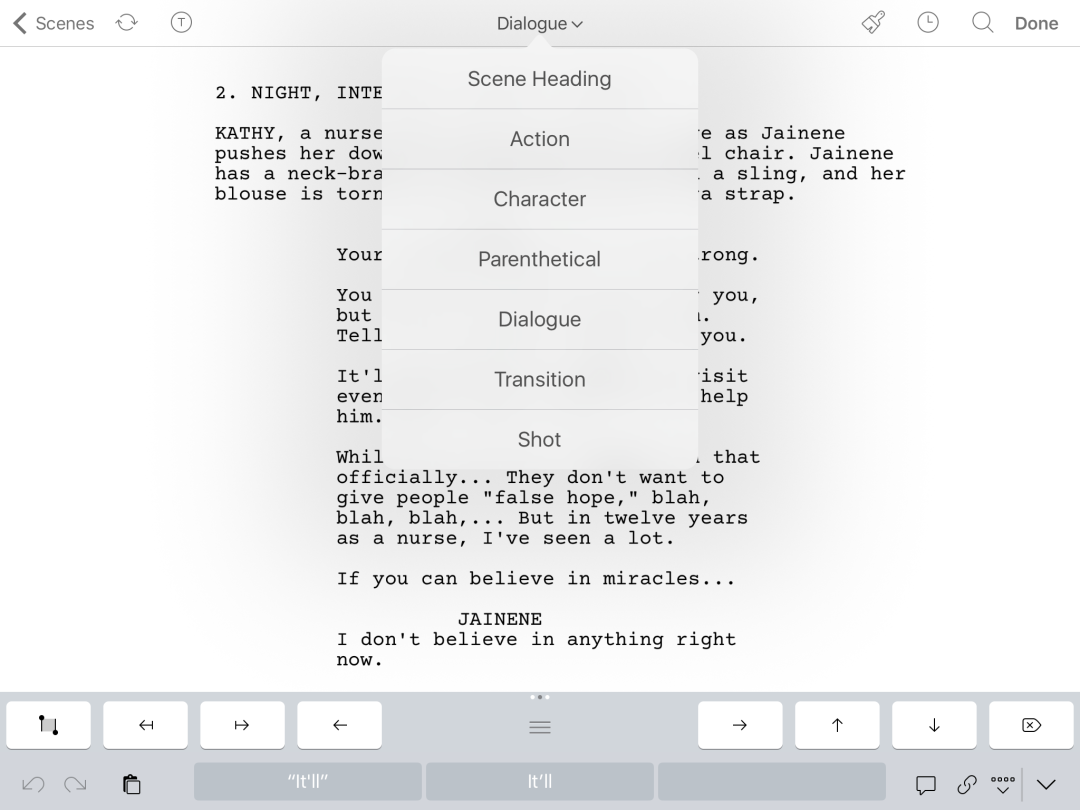 Scrivener might not be in the minds of the mainstream like Microsoft Word or Google Docs, but the indie writing app still enjoys an almost rabid fan-base that competing products would kill for, thanks to its mix of flexibility and power.
It basically makes writing more efficient, whether you're smashing out a screenplay or delving into that novel you're working on.
Up to now, the exception has been when it's time to venture away from a desktop computer. Scrivener for iOS finally arrived this week to change all that. And it's frighteningly good.
The write stuff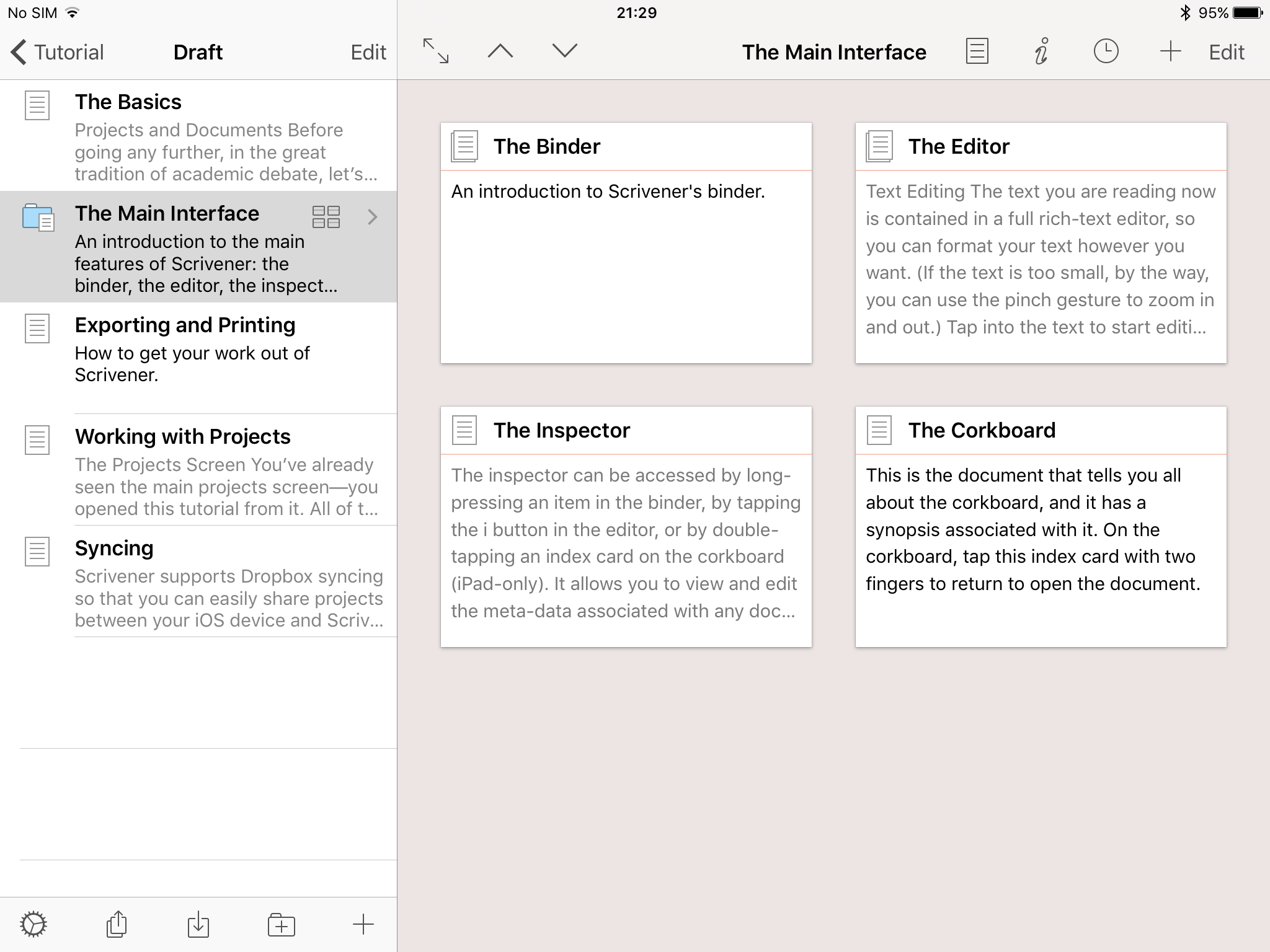 The app is, in some areas, simplified from the Mac version, but Scrivener on iPad should be familiar to existing users and approachable enough for newcomers.
On the left is a sidebar called the binder, where you stash and organise documents — and these needn't just be text. Scrivener imports all kinds of file types, so you can keep research in one place.
To the right is the main workspace. Typically, this is a standard word processor, but Scrivener supports specific formatting for screenplays, and also a virtual corkboard with index cards. This is a godsend when you've got the seed of an idea rattling around and want to get an outline down fast.
You can splurge text into Scrivener, hack it into chunks, give each part a synopsis in the document inspector, and reorder everything in the corkboard. Then you flesh things out a bit, sell your masterpiece, and become the next J. K. Rowling, obviously.
Final draft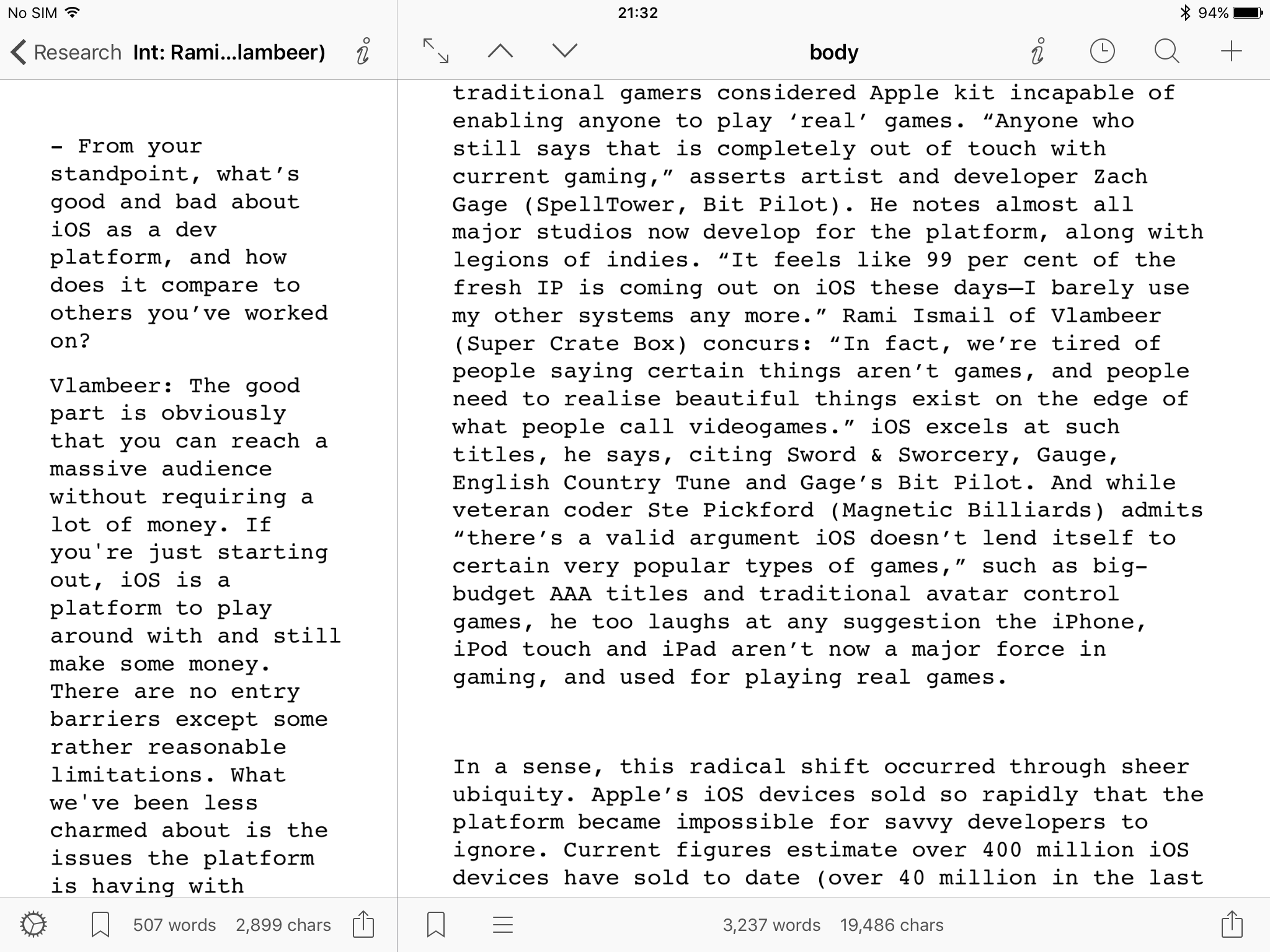 Scrivener's main writing view works very nicely on iPad, offering a kind of sleek minimalism the desktop counterpart could do with stealing. There's a live word count (replaced by script formatting buttons when writing a screenplay) and optional typewriter mode, an easy-to-reach formatting menu, and an additional keyboard row for entering punctuation and rapidly selecting copy.
Brilliantly, you can also use a built-in Split View called Quick Reference to swap out the binder for another document.
There are some wobbles, though. Scrivener for iOS pays mere lip service to Markdown (Ulysses remains the better bet there).
Elsewhere, there's no ePub export, the app on the iPhone is understandably cramped and lacks Quick Reference and the corkboard, and sync feels clunky: the app uses Dropbox, with a progress bar marching across the screen and temporarily locking you out whenever you close a project.
Even so, Scrivener is a first-class app for iPad, and far more than a mere companion to the desktop app. If you're an existing fan and want access to your projects on the go, this iOS app is a no-brainer. And for newcomers wanting an excellent long-form writing app for iPad, there's nothing better out there.
Scrivener is available for iOS.
Stuff Says…
It's taken ages to arrive, but Scrivener for iOS is worth the wait. This is a first-rate long-form writing app for iPad.
Good Stuff
Feature-rich and flexible
Interface is broadly excellent
Works nicely with existing projects
Bad Stuff
Sync is clunky (but robust)
Markdown formatting could be better
iPhone version is more limited