App of the week: sok-edit review
Make collages the old-fashioned way, by hacking perfectly good snaps to bits and glueing them back together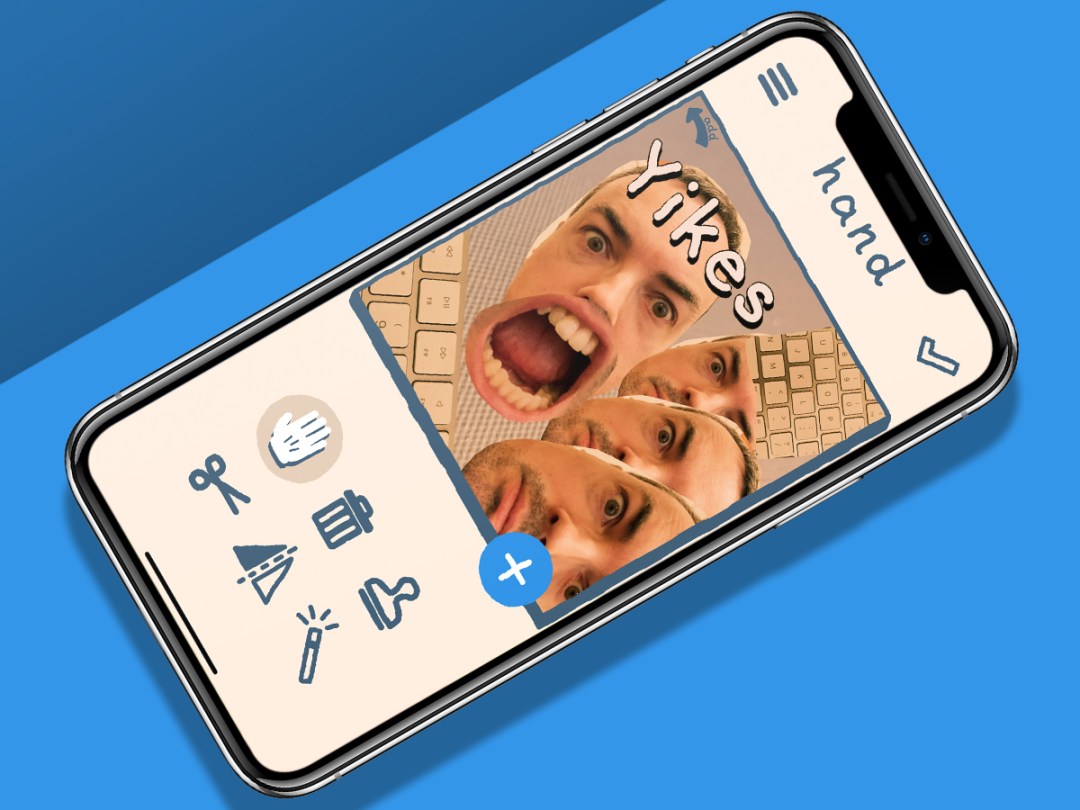 Modern smartphones are a bit too good at their jobs, shooting photos at a level of detail that only a few years back would have seemed like magic. But the results you get can lack photography of old's character – hence filter apps. sok-edit takes a different path in bringing humanity to digital snaps, though, recalling how much fun it is to gleefully take a pair of scissors to a pile of pictures – and then glue them back together in comedic fashion.
This app, then, isn't remotely about precision or grids – it's about having fun, with an interface that feels alive as you poke, prod and drag, it making all kinds of amusing noises as you do so.
Cut it out
Load in a pic and your first port of call should be the cut tool. Tap the scissors, and you can hack away, chopping out random shapes with merry abandon. Oddly, you can't just drag a straight line to cut a portion in two; instead, you must draw an unwieldy super-thin sausage. Still, this app was never meant to be about precision.
Each individual bit that's left can subsequently be selected and manipulated – drag and pinch gestures, respectively, move and resize. Buttons exist for cloning and flipping, the former tool being particularly entertaining, if you, for example, fancy cloning the face of a loved one and placing that above a shot of a recent trip to London, like they're attacking the city in an oddball recreation of ancient arcade classic Space Invaders.
(Your loved one, note, might disagree.)
Letters out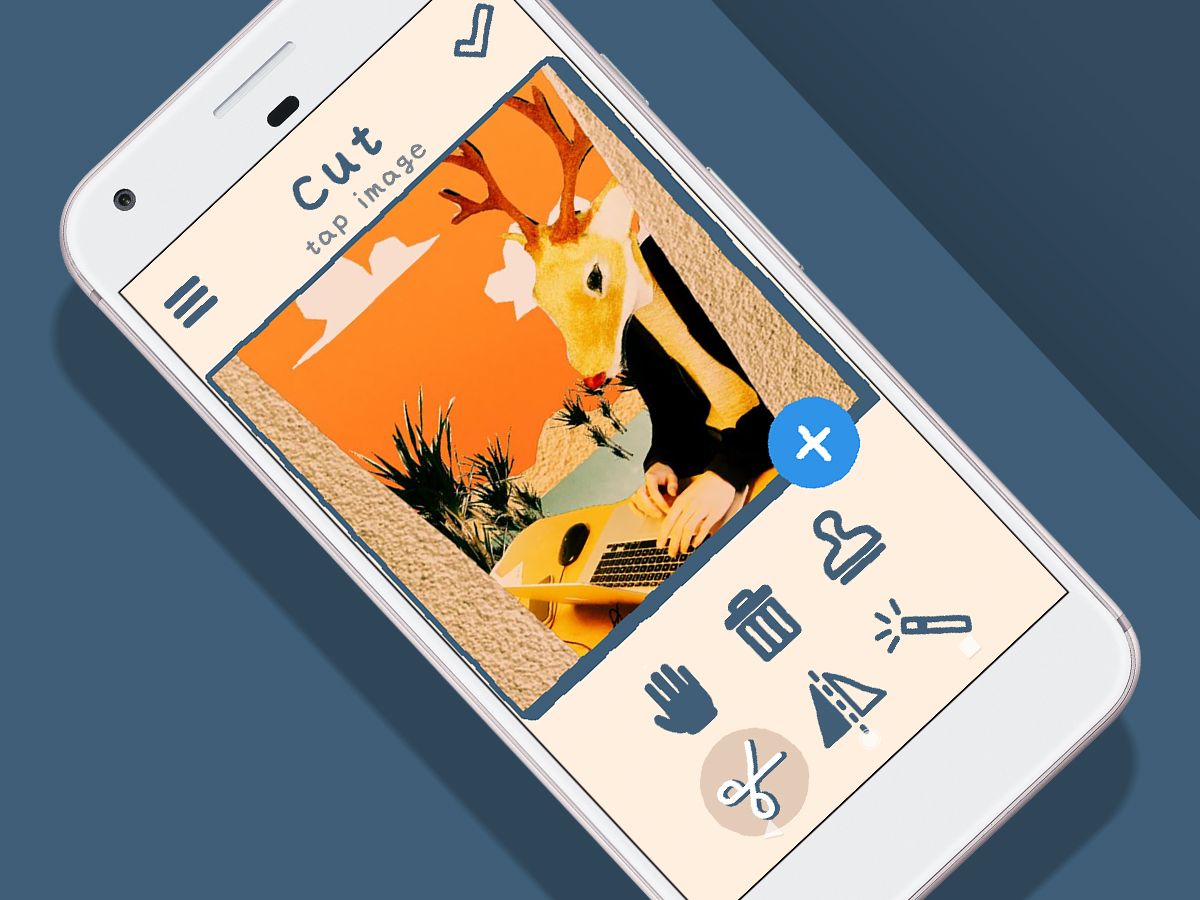 Elsewhere, there are four filters and a text tool to muck about with. The text tool only has one heavily pixilated font, which is a pity – although text objects can be hacked to bits, if you fancy going full-on Burroughs alongside your visual work.
Some other limitations are a bit more jarring. You can't save layered collages – once you export, that's it. And if you add loads of objects, sorting them can be a chore, because you can only send one right to the front or back of the stack (by way of a double-tap).
Still, it'd be churlish to grumble too much. This is an amusing, tactile, entertaining app for doing something a little bit different – and a little bit more organic – with photos on a phone. On that basis alone, it's well worth grabbing.
sok-edit is available for Android and iOS. For free, you can add three 'layers'. A one-off IAP enables unlimited objects and allows you to remove watermarks.
Stuff Says…
An entertainingly finger-friendly way to mess around with images on your phone
Good Stuff
Really easy to use
Amusing and tactile interface
Affordable one-off IAP
Bad Stuff
Can't save/store layered collages
Text tool is a bit rubbish
Organising layers is a faff