App of the week: Splitter Critters review
Help doddering aliens reach their spaceship by slicing up the screen with your finger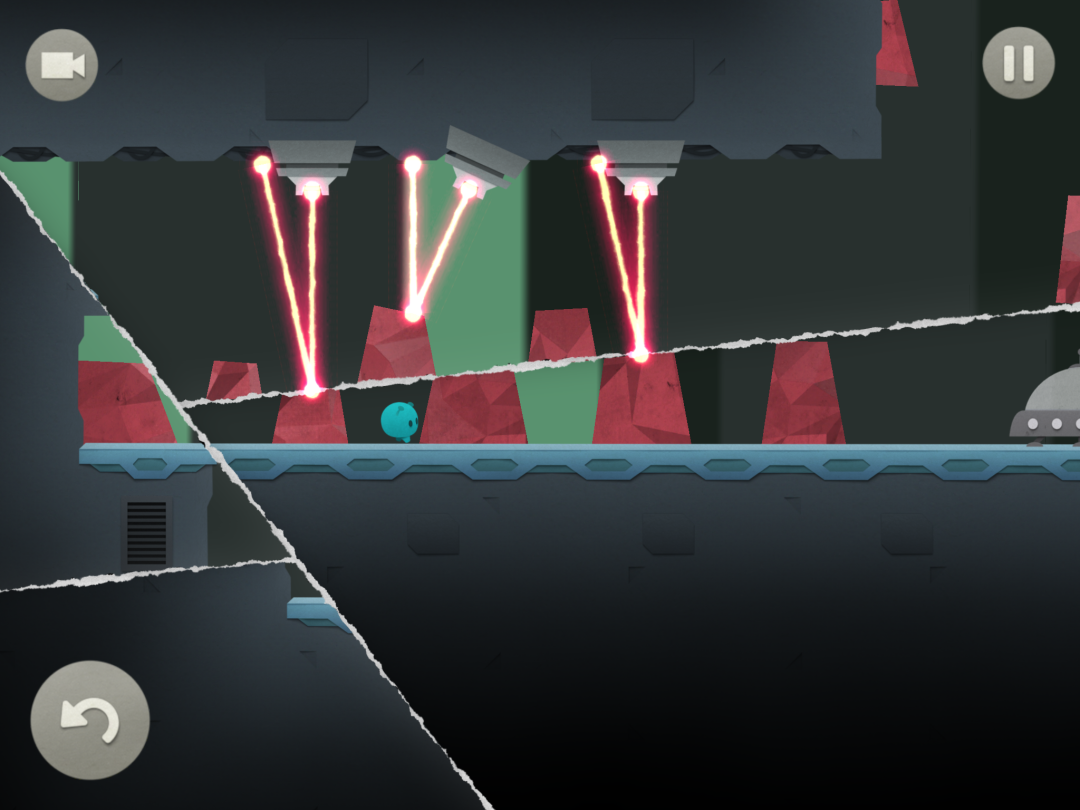 It might be lazy to describe a game as 'X meets Y', but it seems appropriate here, given that Splitter Critters is more or less what would happen if you smashed Lemmings into Fruit Ninja.
Each of the game's levels features little aliens doddering back and forth. They need to reach a spaceship that will shuttle them back home. This is where you come in, slicing the screen and rearranging the scenery to make new pathways for them to march along.
Let's split
From the off, Splitter Critters feels great. It's immensely pleasing to drag a massive chunk of a cartoon world, line up two previously distant platforms, and help the ambling aliens to their goal. And if that was Splitter Critters for several dozen levels, we'd probably have recommended it anyway. But this is a smarter game than that.
Within the first few levels, furballs with spiky teeth appear – and must be avoided. Then the game amusingly introduces a little red alien that kicks said furballs in the face. And it never really stops lobbing new ideas into the mix.
No sooner are you settled with one type of environment than Splitter Critters sees how you fare against lava, oceans full of spiky sea urchins, moving platforms, and laser-infested bases that demand you first call the spaceship down, and only then figure out how to get the aliens to it without them being burned to a crisp.
A cut above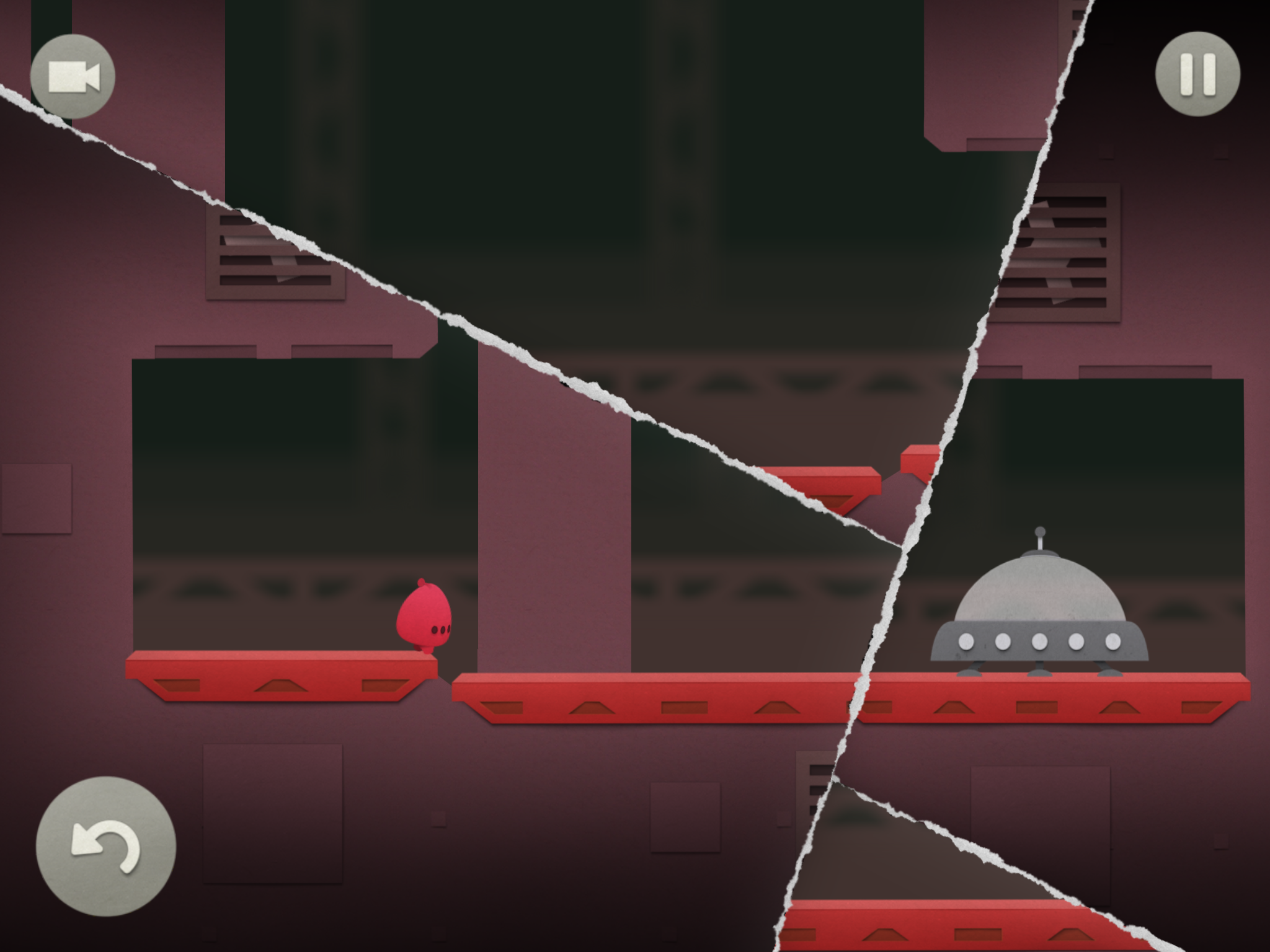 What's apparent from the very beginning is that every one of the puzzles has been carefully thought through. Even better, the control afforded to the player is far greater than it first appears.
What you initially assume is a bog-standard undo button in fact only resets the last cut/move of the landscape. Tap it and the aliens remain in place. This is an innovative idea and critical for solving many of the puzzles. It's also immensely clever.
The actual challenge, though, proves fairly gentle throughout the main game's length. On a tablet, where you can more easily see what's going on and make very precise cuts, Splitter Critters has perhaps three or four hours of game time – at least prior to the extra levels it then hurls your way with an evil grin, slicing up your complacency as deftly as any of the cuts that got you to the credits screen. Still, a brief journey isn't a drawback when every step is a delight.
Stuff Says…
Splitter Critters might not be that tough, but it is compelling, charming, smart, varied, and ideally suited to touchscreen
Good Stuff
Pleasingly tactile gameplay
Keeps shaking things up
Some really clever ideas within
Bad Stuff
Linear level unlock
A bit short