App of the week: Visionist review
Turn favourite snaps into works of art on your iPad or iPhone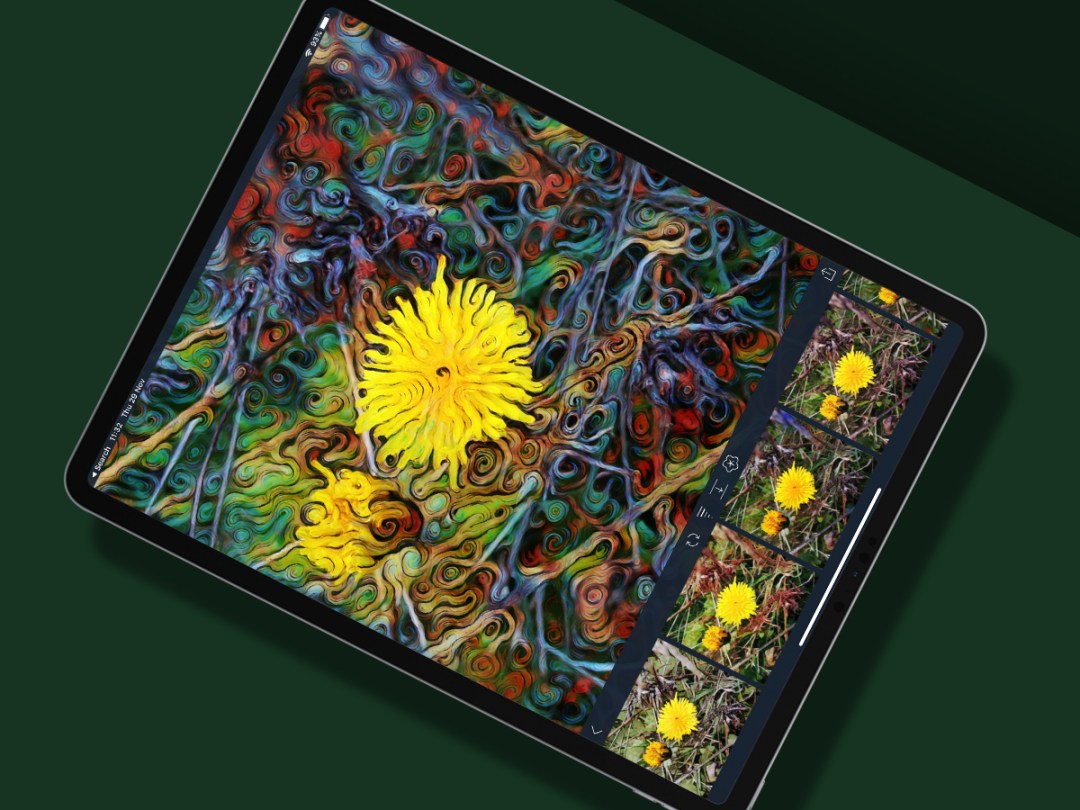 A couple of years back, Prisma wowed with its artificial neural network smarts, transforming your snaps into gallery masterpieces within seconds. If you wanted to make your lunch look like a Munch or Picasso-up your face, Prisma was your app. Now Visionist wants in on the arty photos action, and has features that give Prisma a poke in the eye with a paintbrush.
One major problem with Prisma is that as a freemium app, it inevitably sped towards IAP hell. Interested in more than a handful of filters? Keen on HD export? Hate ads? That'll be £1.79 a month, thanks. But with a one-off charge that's just 20p more, Visionist gives up all its goodies indefinitely.
Art attack
To be fair to Visionist, even in its free form it betters Prisma in key ways. Sure, you are limited to only ten styles (60 more are hurled your way after you cough up your two quid), and they look more 'random painterly gubbins' than identifiably Artist 'A' or Artist 'B'; but you get more control over how the virtual paint is applied.
You can adjust the strength of the effect – essentially crossfading it with your original image. But in addition, there are three levels of abstraction to choose from, and four modes that define how your original and the stylised image integrate. These effects are far more organic than a simple strength slider.
If you shoot Portrait images, further options become available, so you can fiddle with focus/blur, selective colour, and spotlights. These are heavy handed, though, and detract from the painterly feel of the results.
Mix it up
Adding further scope for creative output, Visionist allows you to merge styles as well. Finish fiddling around with one, and you can overlay another. It's very easy to end up in eye-searing abstract territory – but with subtler settings, multiple styles can create interesting results.
The main downside is that if you hit upon an interesting combination, there's no way to save it. In fact, Visionist as a whole is weak with styles management. When you have 70 of the things, the lack of sorting and favourites flagging makes it nigh-on impossible to recall which ones worked well in the past. "The 27th style from the left" isn't a good take when it comes to user experience.
Still, that's a minor gripe in what's otherwise another solid app from the folks behind Oilist. And if you do end up with something on your screen you think would be well suited to hanging on a wall, 4K output (3K on A7/A8 devices) by way of an iOS share button gives you the opportunity to free your masterpiece from the confines of your device.
Visionist is available for iOS.
Stuff Says…
The most premium arty filters app we've seen – and one that provides more control than most
Good Stuff
Adds interest to almost any snap
Useful options for tweaking effects
Works entirely offline
Bad Stuff
Filters lack labels/organisation
Portrait effects are hit and miss
No adjustment tools beyond cropping