Apple iPad Air 2 review
Thinner, lighter, mightier – looks like Apple's done it again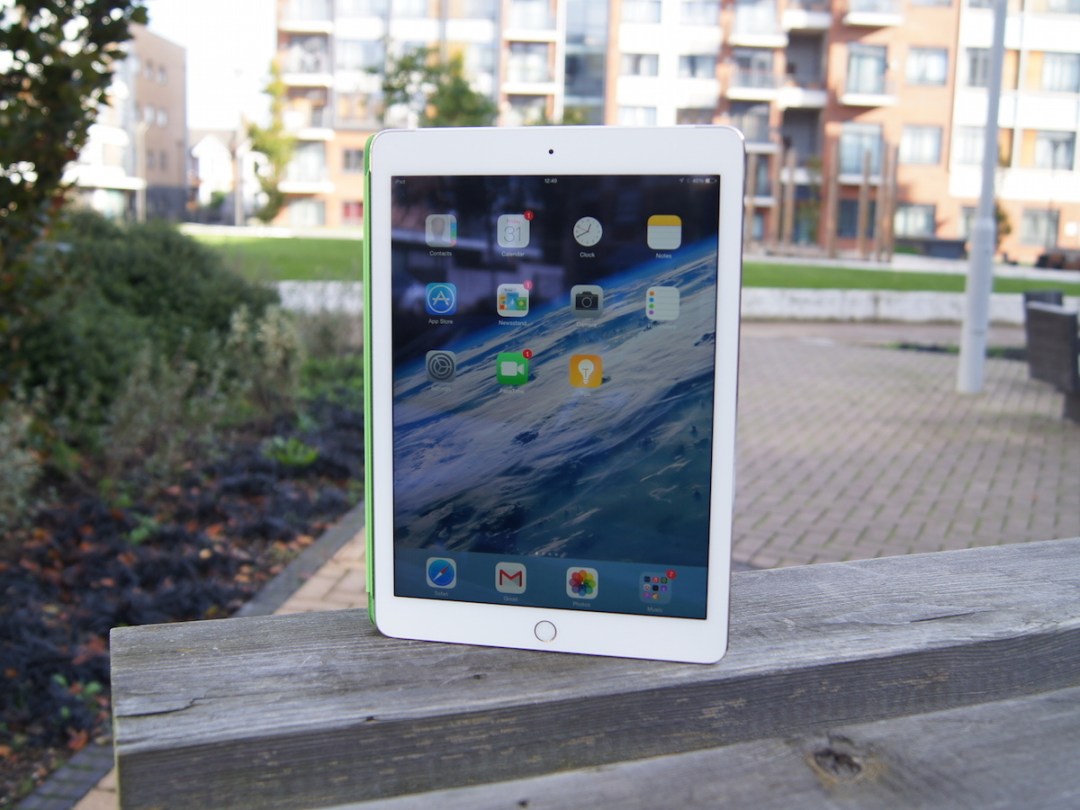 You know what the iPad Air, the thinnest tablet Apple has made so far, the one that's 20% thinner than its distinctly not-fat predecessors, never needed to be?
Thinner. But that's precisely what the iPad Air 2 is.
That's a mighty impressive feat of engineering, but it takes more than ultra-slimness to really rock Stuff Towers.
And there is more. Combined with the 18% reduction in girth is a new A8X chip that promises more raw processing power than the A7 it replaces, there's apparently no sacrifice to the 10-hour battery life, and time-saving, joy-inducing Touch ID is along for the ride.
But what's it like beyond the specs, when you live with it day-in, day-out? We've spent the last week finding out and let's put it this way: we've no intention of giving it back.
Crikey, that is thin
The gadget world's obsession with thinness could rival that of the modelling world, and at times it seems just as misguided. Thinness that compromises ergonomics is not an entirely good thing.
And that's not what you get here. The curved edges that separate the pancake-flat front and back sit rather nicely in the palms. At 437g it's just 32g lighter than the original iPad Air, and that means it still feels satisfyingly weighty and robust.
The materials and manufacturing are of the standard we've all come to expect from Apple. Other than a small strip of solid plastic along the top edge (which is only present on the 3G/4G version) the entire chassis is aluminium and glass with nary a join or screw in sight.
As well as the silver and 'space grey' finishes of the last generation, the iPad Air 2 is also available in the couleur du jour, gold, which is what our sample is dressed in. Truth be told, while instinct suggested this would look far too ostentatious, the reality is a rather smart and stylish look – at least when it's not 'complemented' by the bright green Smart Cover that was supplied with it.
Interestingly, the silence switch has been axed, presumably in the name of achieving that 6.1mm thinness. You'll now find the control in the Control Centre, which is accessed as before by swiping a finger up from the bottom edge. For those who are used to the physical switch it will seem annoying at first but become second-nature within a few days.
Proper iPad nerds will also notice that there's now just a single row of immaculately machined speaker ports on the bottom, rather than the two of before. It's reasonable to assume that the speaker drivers themselves must also have shrunk to fit the new chassis, and sure enough this iPad sounds different to its predecessor when played out loud. Contrary to expectation it's actually louder, although it unsurprisingly sounds less than stellar when pushed to the top of the volume range.
Doing so also creates quite a lot of vibration through the tablet. It's not a major issue but you'd think it the kind of niggle that Apple would put a lot of effort to stamp out.
Getting closer to the pixels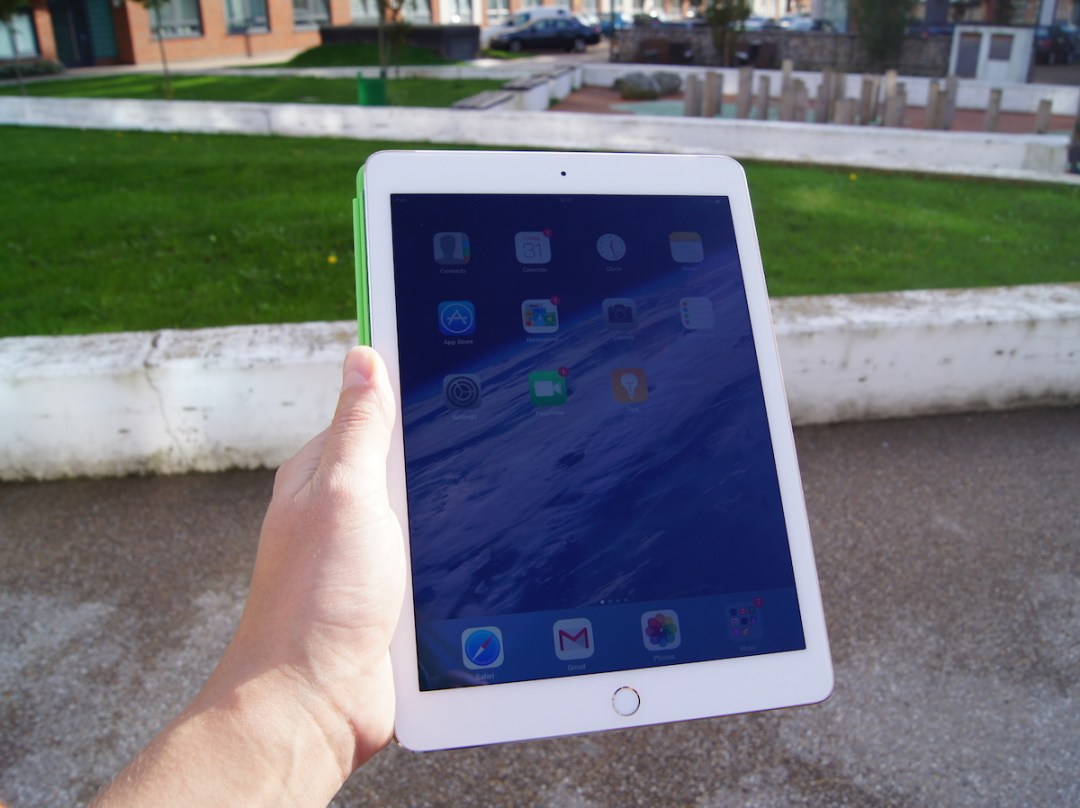 But while only some tableteers will factor the speakers into the to-buy-or-not-to-buy equation, all (one hopes) will prioritise the screen. That of the iPad Air 2 is a doozy.
Not that the numbers would necessarily convince you of that, as they're the same as the original iPad Air – 1536 x 2048 pixels spread across a 9.7in display, which equates to 264ppi.
But once again, looking beyond the specs is where you'll find the real details.
The three layers of a usual touchscreen (the glass, touch panel and LCD sheet) have been combined in one laminated layer, and the result is that it looks as though the pixels are printed right on the surface of the display. It may seem a small detail, but it has a fairly profound effect, particularly if you're a regular iPad-reader – it's much closer to reading a real page.
Apple's also making a big fuss of the screen's anti-reflection properties, and again the fuss seems relatively justified. Having used the iPad Air 2 in bright press events, gloomy pubs and outside in unseasonably bright sunlight, I can confirm that while reflections aren't eradicated, they are reduced.
The bright strip lights in Stuff's testing rooms are reflected in bright yellow on the original iPad Air's screen, whereas the new model reduces them to a dim blue that's far easier to ignore.
In terms of colour balance, sharpness and detail, there's no real difference between the two models, and that means you get one of the most balanced and natural displays available. Whites are pure, blacks are deep, and colours are supremely realistic – the iPad Air is as fantastic for photo editing and movie watching as it's ever been.
Perks for the tablet photographer
And now the iPad even has the hardware for taking proper photos. Sort of.
8MP may be little to write home about in the world of smartphones, but for a tablet it's fairly high – not to mention a fairly significant upgrade on the 5MP of the original iPad Air.
That means you get sharper images with a bit more detail than before, and both the rear sensor and 1.2MP "FaceTime" camera now have a Burst mode. Yep, you can use Burst for your selfies. Why? We have no idea. The mode does work well with the main camera, though, turning fast action into usable shots that the iPad will sort through if you can't be bothered.
It's got a slo-mo mode, too, which records at 120fps (rather than the 240fps of the iPhone 6 and 6 Plus) to make it incredibly easy to turn sections of video into crisp slow motion, right on the iPad itself.
But here's the thing, while Craig Grannell makes some good points when he writes that using your iPad for photography is fine, I still couldn't possibly condone it. You're much more likely to have your phone with you when a photographic opportunity arises, and your phone is almost certainly a better camera than the iPad 2.
Even if you put aside the fact that taking a photo with a tablet makes you look like a dweeb and that it's probably obscuring the gig/game/scenery for anyone else who's near you, the iPad Air 2 doesn't have the megapixels, aperture or flash of almost any recent decent smartphone.
Yes, it's photos have nicely balanced colours and reasonable contrast, and its low-light performance is decent enough for most situations, but compare them to those from the iPhone 6 or 6 Plus and there's no competition.
The power-to-battery ratio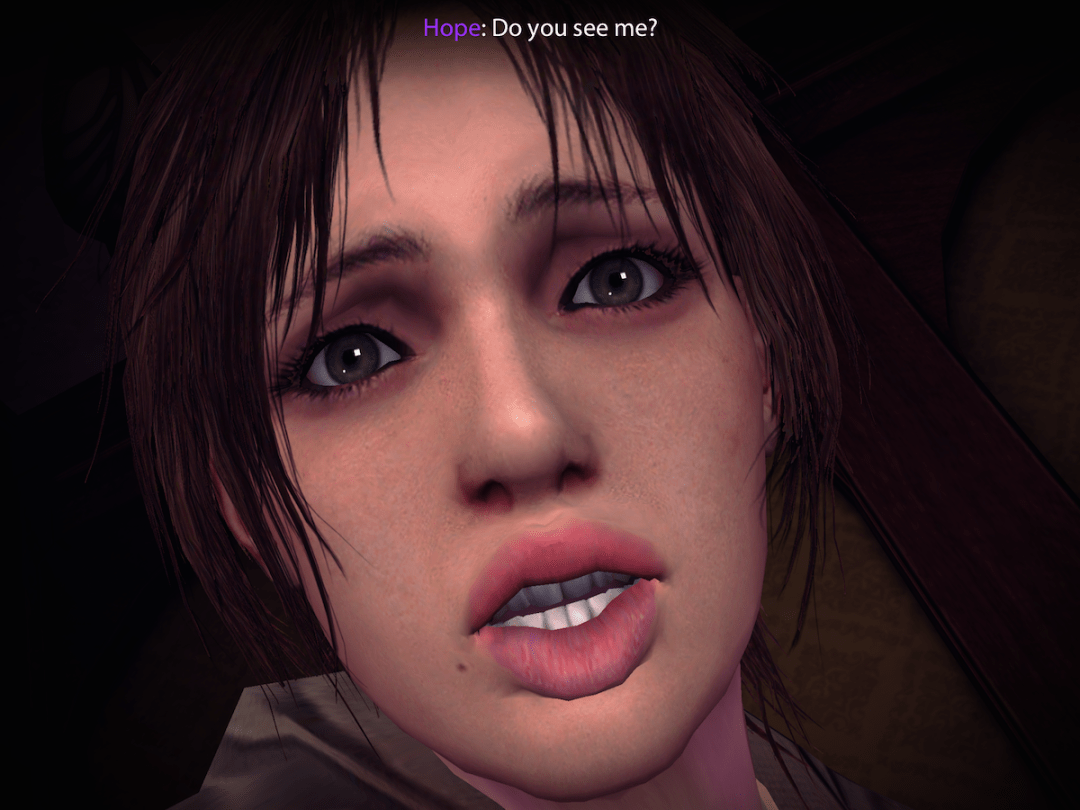 Saying that the iPad Air 2 is more powerful than its predecessor is a big understatement. It's more like Captain America before and after the super-soldier serum.
You want figures? How does an AnTuTu score of 62,984 grab you? Consider the original iPad Air scores around 42,000 and we imagine it grabs you rather firmly.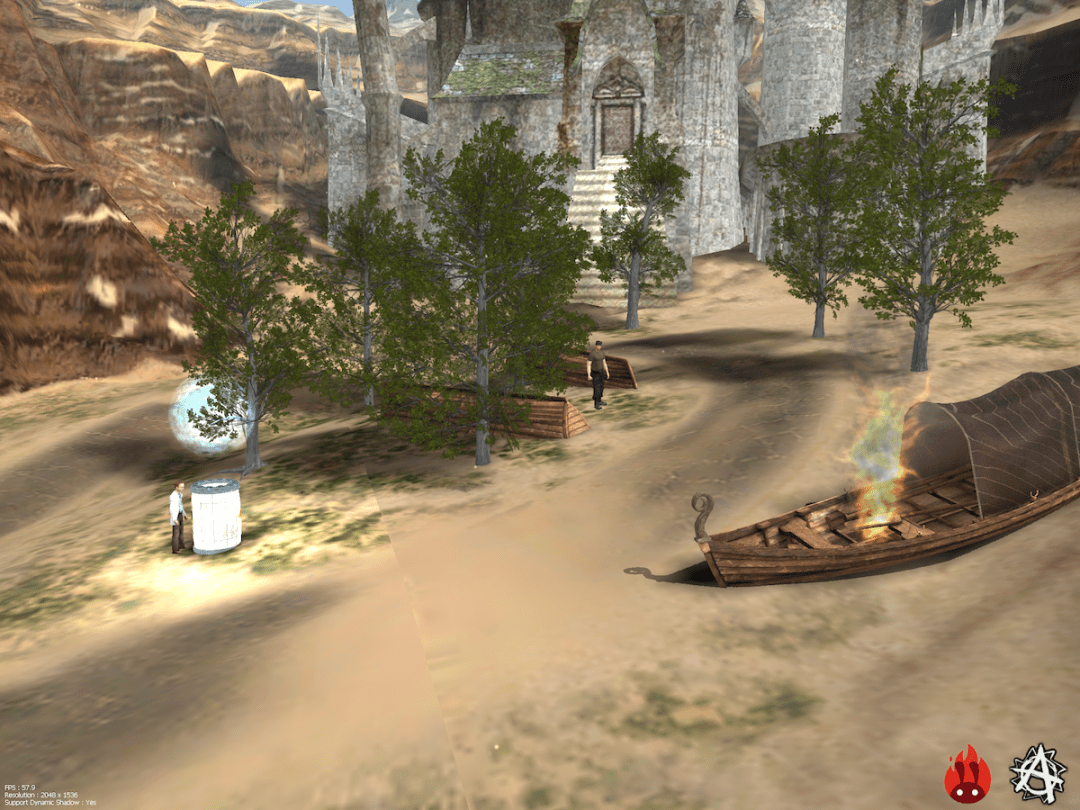 Geekbench is equally unequivocal, giving the Air 2 a score of 4515 – nearly 2000 points more than the original Air, the iPhone 6 and the iPhone 6 Plus.
The original Air wasn't and isn't slow, but the Air 2 is just that tiny bit snappier. It opens apps half a second faster, starting a new game of FTL or Republique is just that smidge quicker. The difference is minimal to the extent that you'll only notice if you do a side-by-side comparison, but the gap will almost certainly widen as developers start building apps designed to take advantage of the A8X's extra grunt. You might be buying just one extra layer of grease on an already buttery-smooth performance right now, but you're also doing a bit of future-proofing.
But there is – despite Apple's assertions – a small sacrifice to battery life. In everyday use there's practically nothing in it, but a heavy gaming session or mammoth movie run will drop the Air 2's battery a little quicker than the original Air's. In our usual video loop test (half-brightness, Wi-Fi and syncing switched on), after eight hours the Air 2 had 28% of its battery remaining compared to the 36% of its predecessor. That's an extra 1% lost every hour.
Not a lot, is it? And while losing any longevity at all is clearly not a cause for celebration, you'll only ever notice during long-haul flights that you intend your iPad to fill in their entirety. In other words, the extra slimness, new display and even the increase in power are going to have more of an impact on your daily tablet life than the battery difference.
Apple iPad Air 2 tech specs
Touch ID and a solution to the SIM card shuffle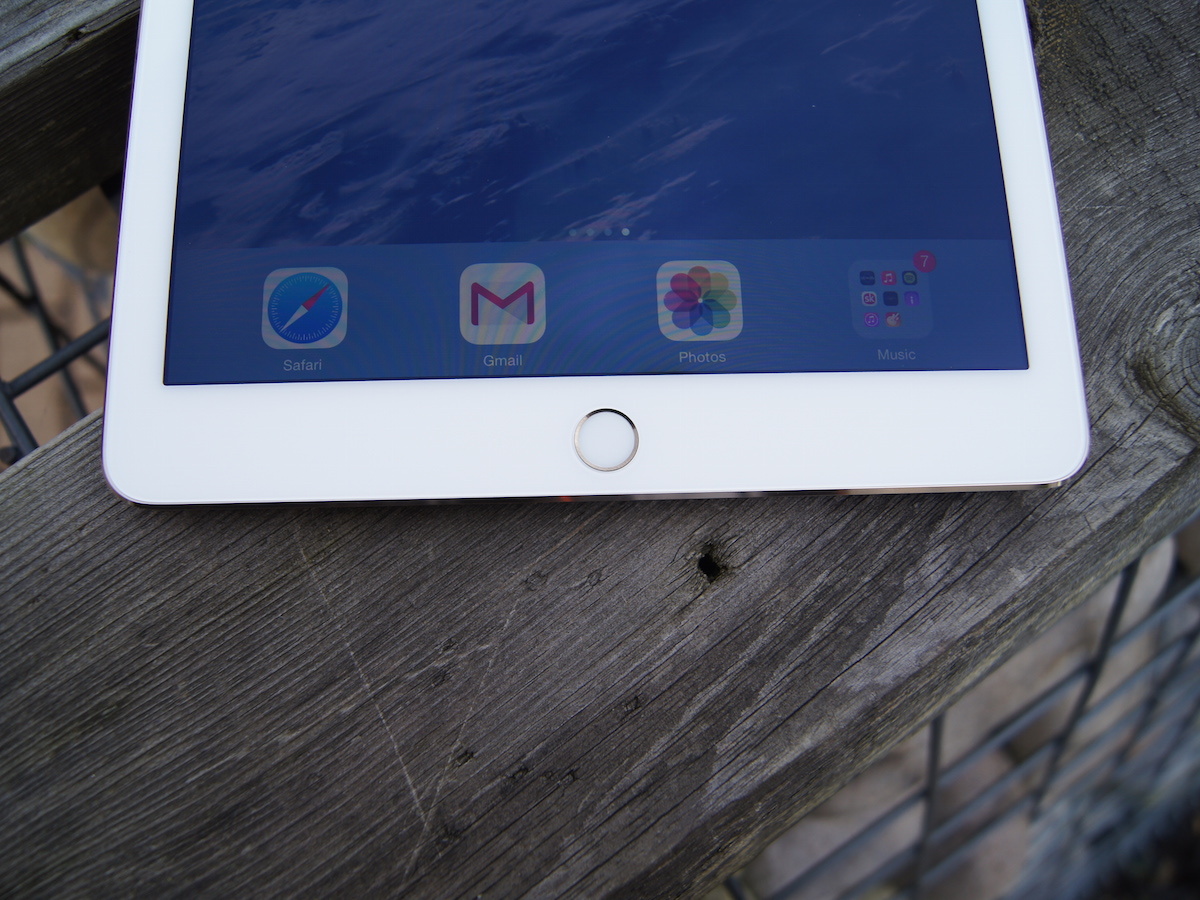 There are few items that can do more damage to your wallet than an iPad, at least when combined with a decent online shopping website and some rubbish TV on in the background. The iPad Air 2 is now fully weaponised, featuring Touch ID fingerprint recognition with Apple Pay integration (one of iOS 8.1's added features). Soon, if a site accepts Apple Pay, you'll be able to part with the cash via credit cards stored in your Passbook app with the touch of a fingertip. (It's US-only for now, but just you wait…)
As well as unlocking your iPad, in iOS 8 Touch ID also lets you open passworded apps such as Evernote and, as with iOS 7, unlocks the device itself, and lets you pay for apps, books and other items from the iTunes Store. Worthwhile features, all, and if you take your time teaching the iPad a selection of your digits when you first set it up it's very consistent and ultimately impressively time-saving.
One lesser-known feature of the LTE version of the iPad Air 2 is its built-in multi-network SIM. This will allow US and UK travellers to switch between contracts without digging the SIM out of its slot – a very neat trick for regularly country-hoppers eager to save on roaming costs. EE, AT&T, T-Mobile US and Sprint are the first partners.
iOS 8.1's new tricks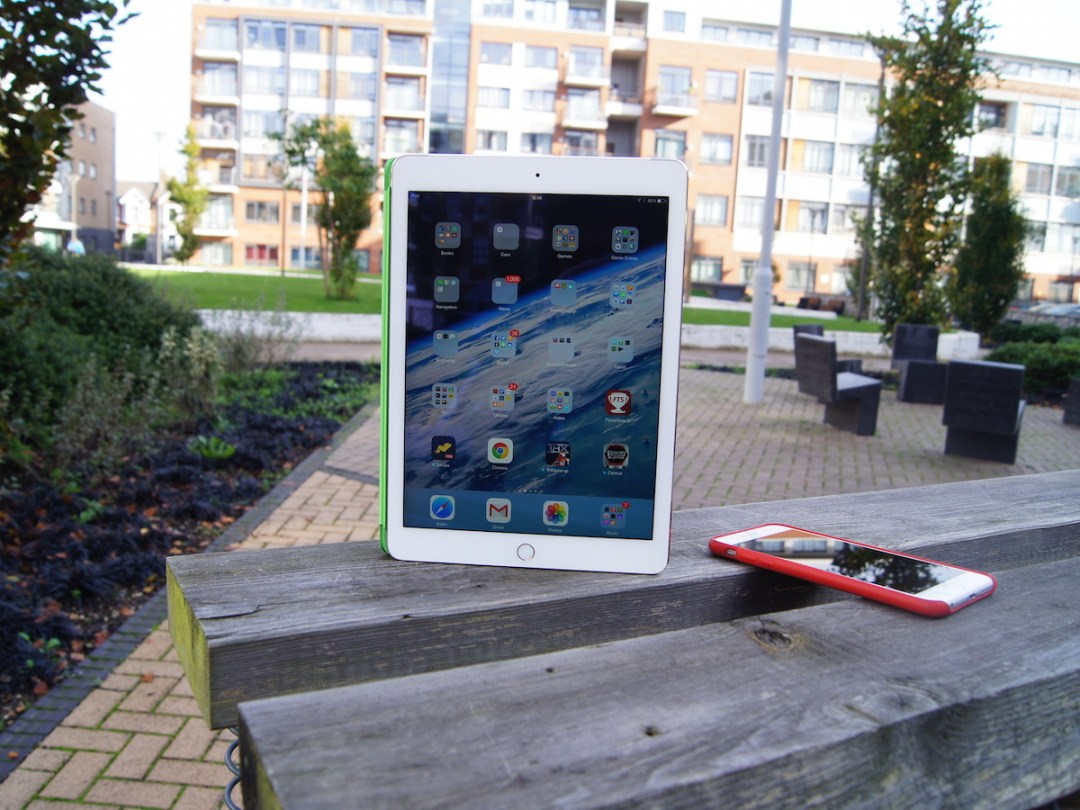 There's not much in iOS 8.1 that users of iOS 8 aren't already familiar with, but the aforementioned Apple Pay is one big change. Elsewhere, the Camera Roll that was cruelly stolen away after iOS 7 is back.
But the real headline feature is Continuity.
The first part of Continuity is Handoff, which shares actions and tasks between your iOS devices and Yosemite Mac. Start an email on one device and finish it on another, for example, or decide the page you're looking at on your iPhone deserves a bigger screen and open it directly on your iPad.
The way this works in practice is that if you're looking at a web page, composing an email or have Messages open on you iPhone or iPad, the equivalent app icon appears at the left of your Mac's dock with a little phone symbol attached to it. Click on it and you can continue where you left off using your bigger screen and proper keyboard.
Of course it works the opposite way, too. If you're using a compatible app on your Mac, it'll appear on your lockscreen in the bottom-left corner of your iDevice. Swipe it up as you would the little camera icon and you're taken straight to it.
And Continuity also extends to making and receiving calls. Let's say you've Googled a restaurant on your iPad and now want to phone to make a reservation – just click on the phone number in Safari and it will be dialed on your iPhone. When people call your phone it flashes up on your iPad and/or Mac, too, and you can answer directly on any of those devices if your phone isn't to hand.
Continuity may not be life-changing, but it sure is cool.
Connectivity and pricing
As is always the case with iPads, you get what you pay for: £400 will buy you a 16GB iPad Air 2 with fast MIMO 802.11ac Wi-Fi and Bluetooth 4.0, £480 will take you up to 64GB and £560 will grant you the full 128GB. For 4G too, you'll need to add £100 to all those prices. No, they're not getting any cheaper, but neither is the iPad Air 2 more expensive than its predecessor.
iPad Air 2 verdict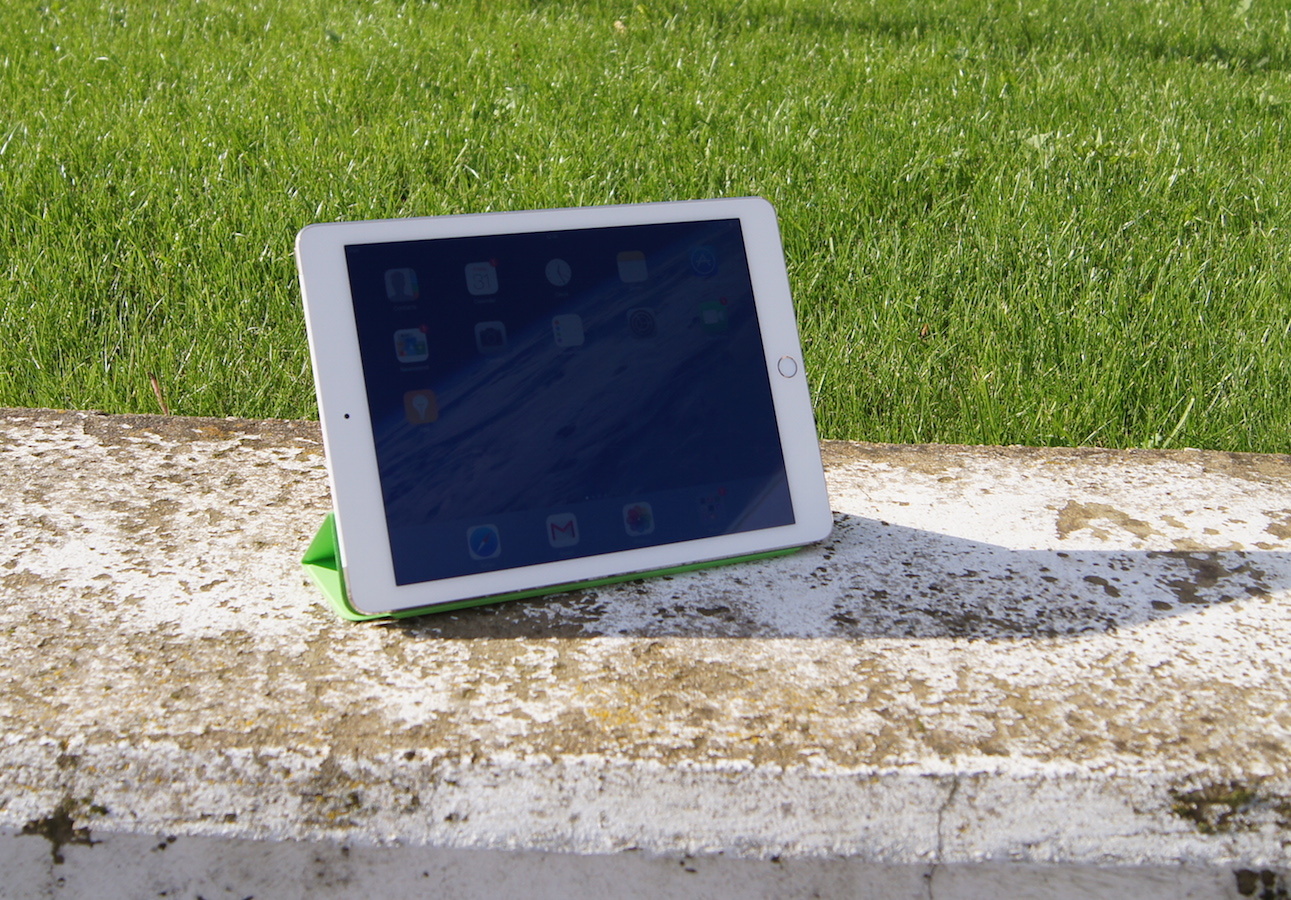 iOS 8.1 is obviously available on the original iPad Air, so you don't need to buy an Air 2 to get neat tricks such as Continuity. And there's probably not quite enough for all but the most feverishly Apple-dedicated of existing Air owners to justify the upgrade, either.
But if you're upgrading from an older iPad or this is your first Apple tablet, the Air 2 is absolutely the way to go.
The extra thinness makes it more portable and more stylish than ever before, the new screen tech makes it even more usable in even more situations, and that extra power means you're ready for the next generation of processor-intensive apps that dedicated developers are dreaming up right now.
The iPad Air was already the best tablet in the world. Apple could have done far less and that would still be the case, but instead the combination of small but significant tweaks means the iPad Air 2 has increased that lead even further.
Can Google and HTC close the gap with the Nexus 9? Expect to find out when we review it in the next few days.
READ MORE: The 10 Best Tablets in the World right now
Stuff Says…
A selection of small but meaningful changes means the best tablet in the world just got even better
Good Stuff
Stunningly slim and beautifully made
Screen is better than ever
Vastly more powerful
Bad Stuff
Very small hit to battery life