Apple iPad Air 4th generation (2020) review
A bit more pro and a lot more expensive. Is this iPad Air still the iPad for everyone?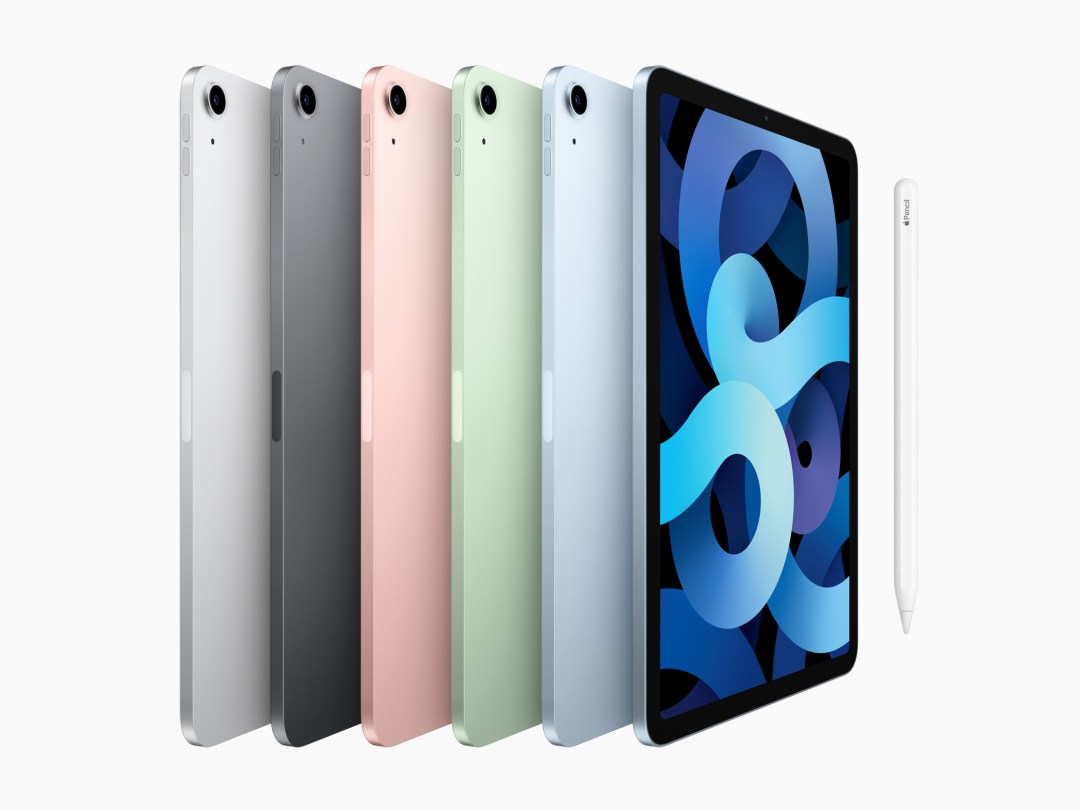 Last year's iPad Air was the best iPad for most people. More powerful than the standard iPad but more affordable than the iPad Pro, it hit a sweet spot – despite its dated design and relatively poor audio output.
The 4th-generation model ushers in big changes: it looks like an iPad Pro and supports Apple's snazzy new accessories – but 100 quid has been added to the price. So is there enough of the Pro here that you no longer need to 'go pro', and is it worth the extra outlay if you find the standard iPad lacking? Let's find out.
Design: It's got the edge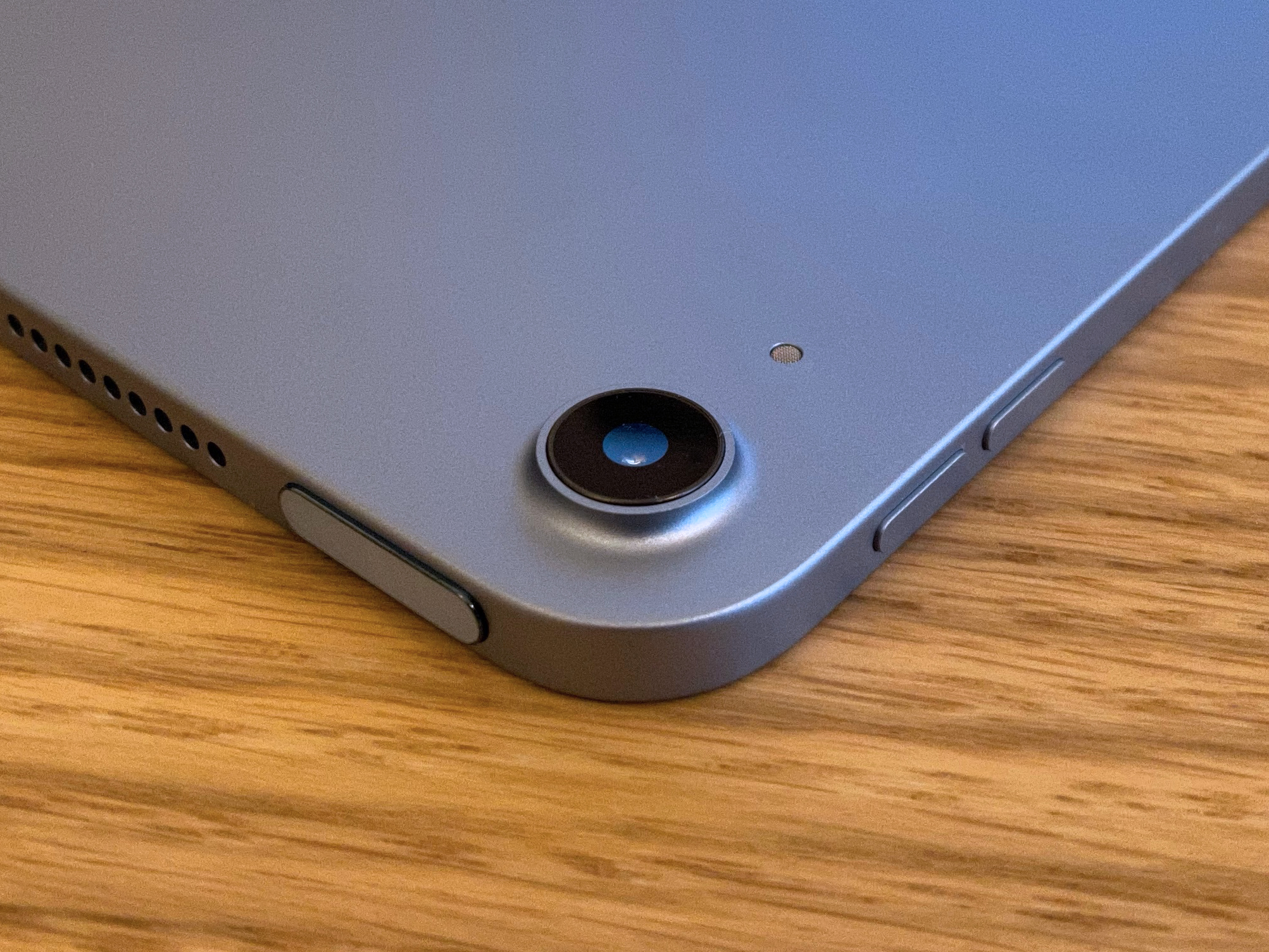 From the front, this iPad Air is the spit of an 11in iPad Pro. The bezel is a touch larger, but don't gripe – sharing dimensions with an existing iPad means a rich ecosystem of compatible accessories already exists.
The flat edges aren't sharp, but nor are they tiring to hold. They make the iPad feel properly solid; it's good in the hand and isn't too heavy for long touchscreen sessions.
Around back, things diverge more from the Pro: there's only one camera (a 12MP wide – no ultra wide or LiDAR), but you get more colour options. Along with silver and space grey, you can choose from rose gold, green and sky blue. These shades look good, but most people don't spend time gawping at the back of their iPads. It's what's on the front that really matters.
Screen: Bezel than ever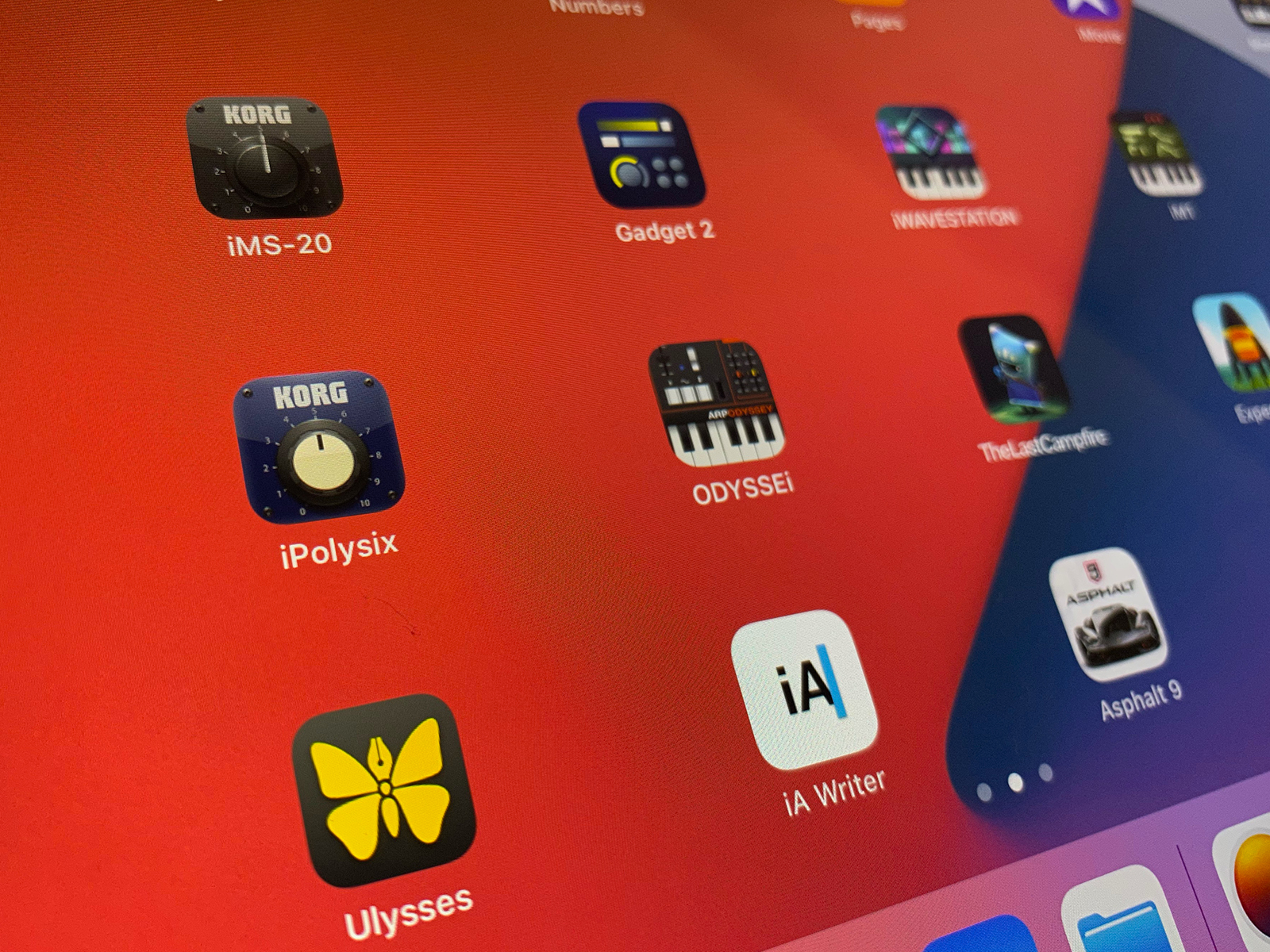 In eradicating the Home button, the bezel is now even. This helps the unit feel like a no-distraction 'blank canvas' in a way its predecessor never was. It also fractionally bumps up the display size, from 10.5in (2224×1668) to 10.9in (2360×1640). In practical terms, this makes little difference, but more screen is more screen.
In use, the screen is clear and bright, with great viewing angles. True Tone adapts for lighting conditions and P3 wide colour makes the Air suitable for creative tasks. Unlike the standard iPad, there's an anti-reflective coating, and so this tablet doesn't become a mirror in bright conditions. The one downside? No ProMotion – although that will only be something you'll notice if you've previously spent time with an iPad Pro.
Audio: It'll make you flip (to landscape)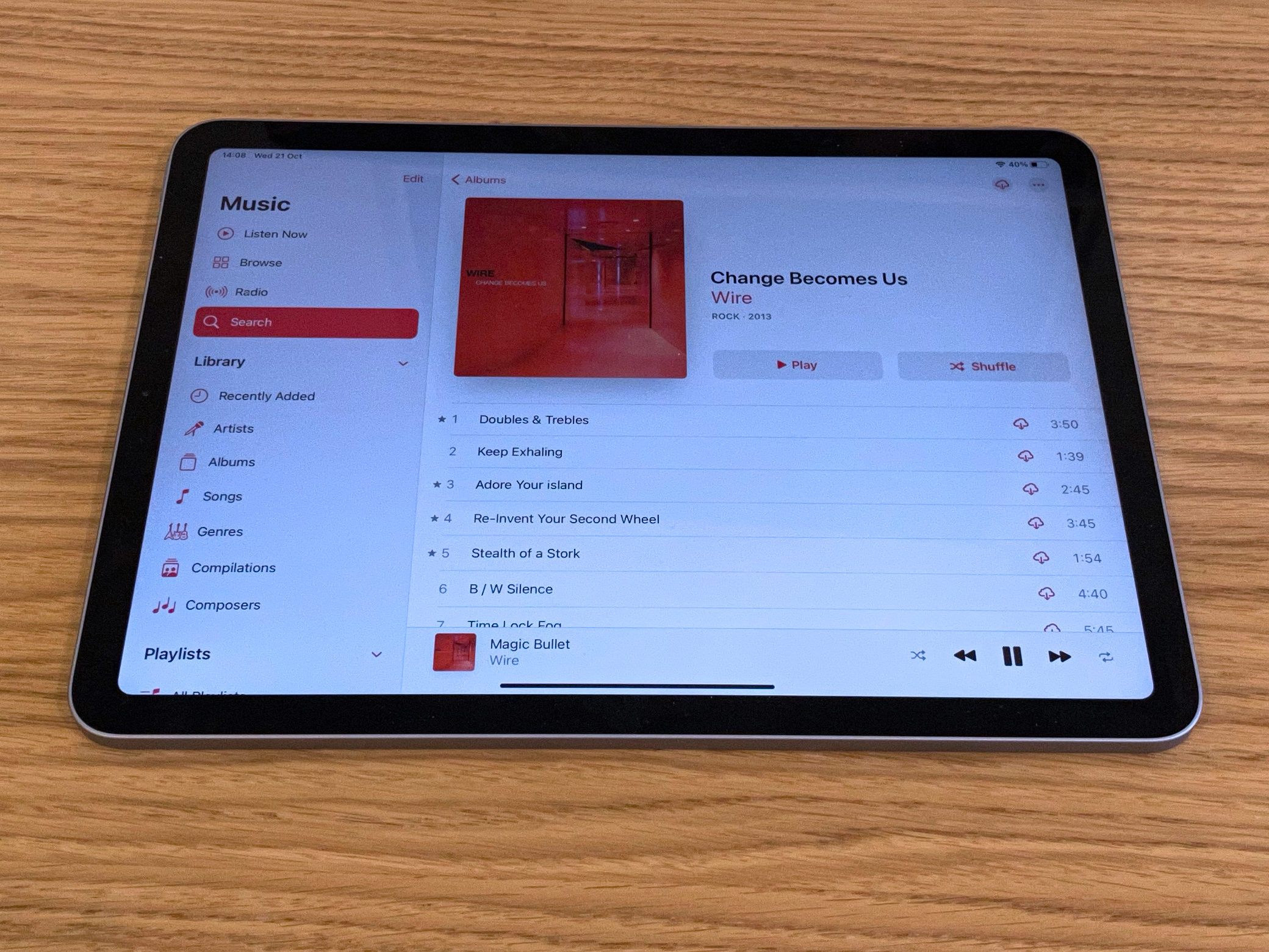 The third-gen iPad Air's speakers were both on the same edge as the Home button, meaning audio blasted from one side when the tablet was in landscape – not ideal when using it with a keyboard, watching a movie, or playing most games. The fourth-gen instead has a fully landscape set-up.
The speakers go loud and although the sound is thinner than the 11in iPad Pro's output, it sometimes offers better clarity in having less bass. There is one problem, though: Apple does nothing to change how audio plays when the device is in portrait.
In that orientation, the left channel plays from the top of the device and the right channel from the bottom. This sounds weird in heavily panned audio and can noticeably affect music, audio and video editors, games and YouTube in portrait. Perhaps Apple could have done something clever with spatial audio. As things stand, the current situation is a rare stumble from this device.
Power: Number cruncher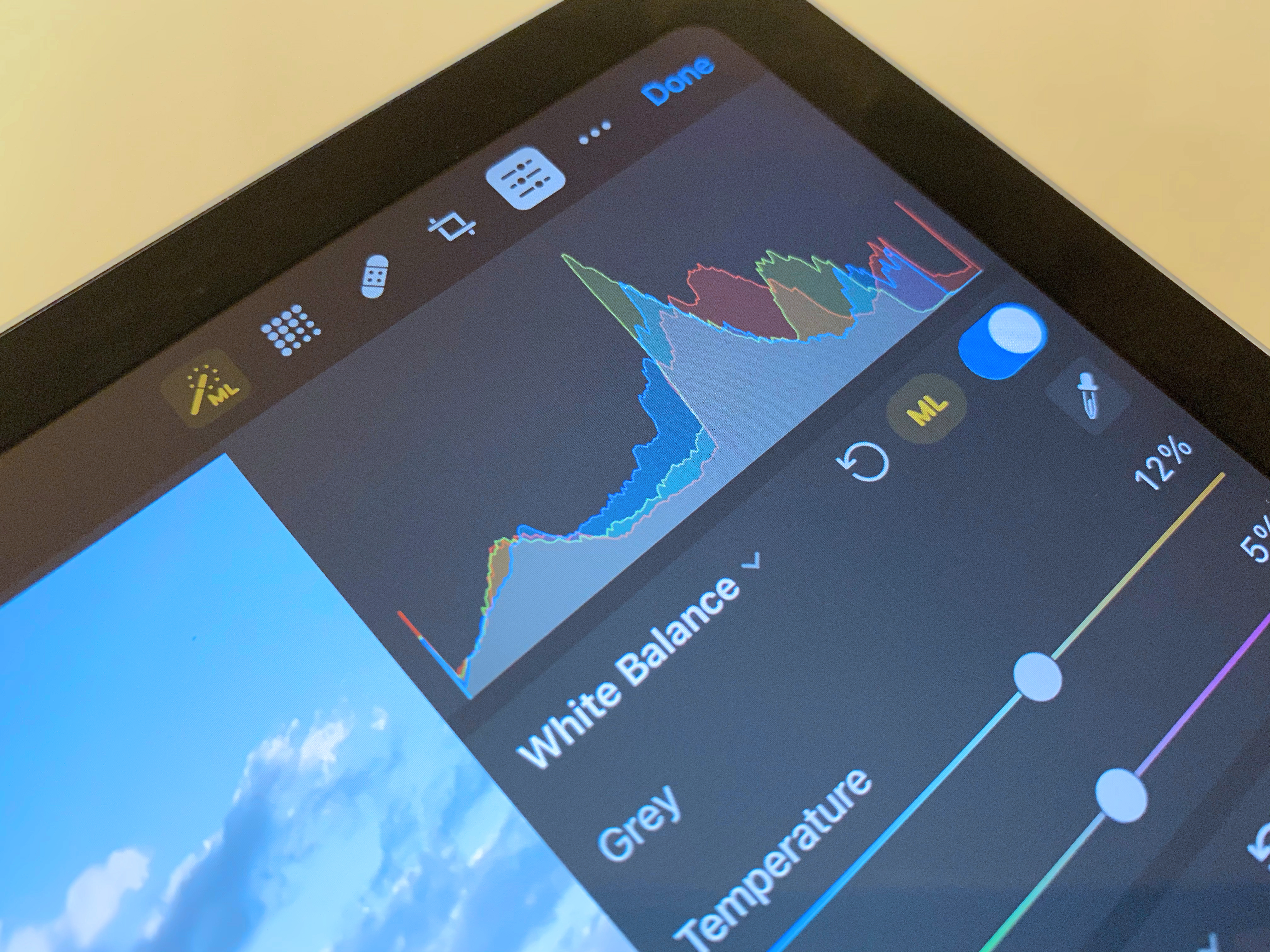 When this iPad was announced, the A14 Bionic at its heart debuted too. Apple's cagey about raw numbers, instead preferring to talk about a 40% CPU enhancement over the third-gen iPad Air and a 30% boost to the GPU.
What this means for you is this iPad can draw on serious power. When testing it alongside a 12.9in 2020 iPad Pro, the Air was neck and neck in high-end music apps, photo editing and games. In some cases, it even felt a touch zippier.
So we cracked open some benchmarking tools – and the numbers seemed to confirm our testing. This iPad Air's raw single-core performance bests every other iPad in Apple's line-up. Its GPU scores are close to the Pro's, and although multi-core benchmarks are lower, it's close.
This iPad does appear to have less RAM than an iPad Pro (4GB versus 6GB), which might limit very high-end creative projects; but for the most part, you're getting iPad Pro performance for far less money.
Touch ID: Thumbs up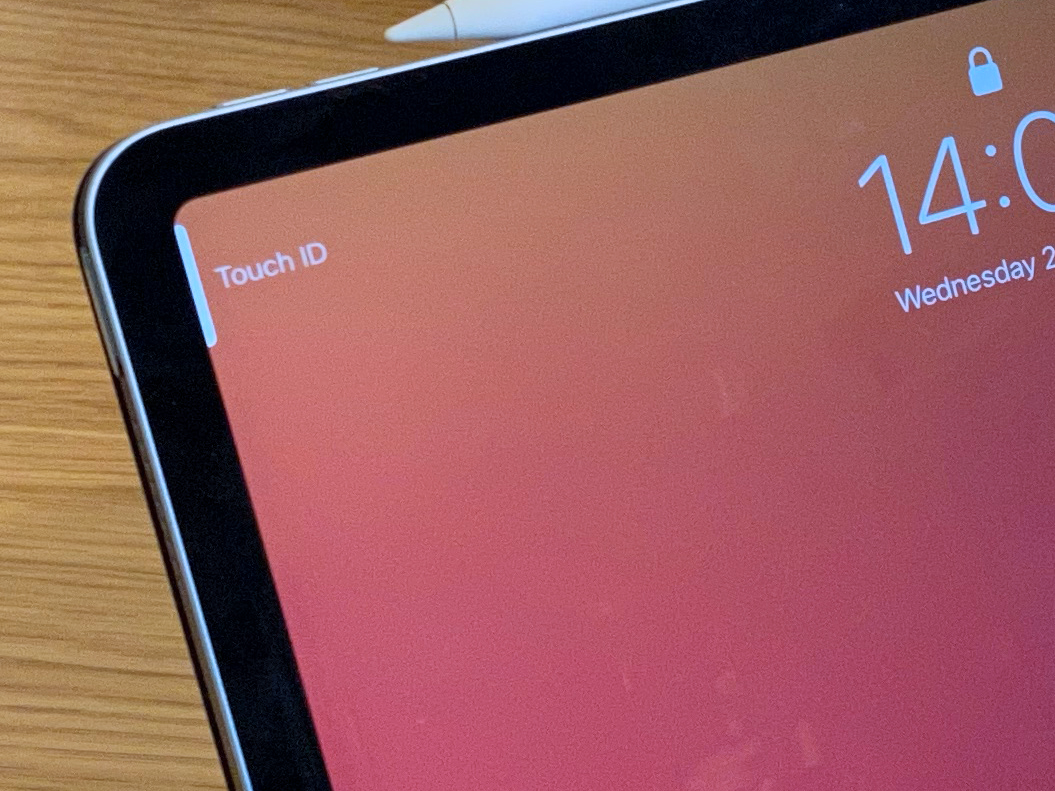 If you've used an iPad Pro for some time, you'll likely spend a while tapping the iPad Air's display and staring at it like an idiot, waiting for Face ID to fire. The snag: there is no Face ID. Instead, the iPad smartly integrates Touch ID into the power button.
We did miss Face ID – it's so effortless when unlocking the iPad or paying for something. But Touch ID is responsive, and wasn't having any of it when we tried to fool the system with random finger placement. The only downside: in an era of mask wearing, you'll desperately wish Apple had found time to integrate this feature into the iPhone 12 line.
Accessories: USB-C how little we miss Lightning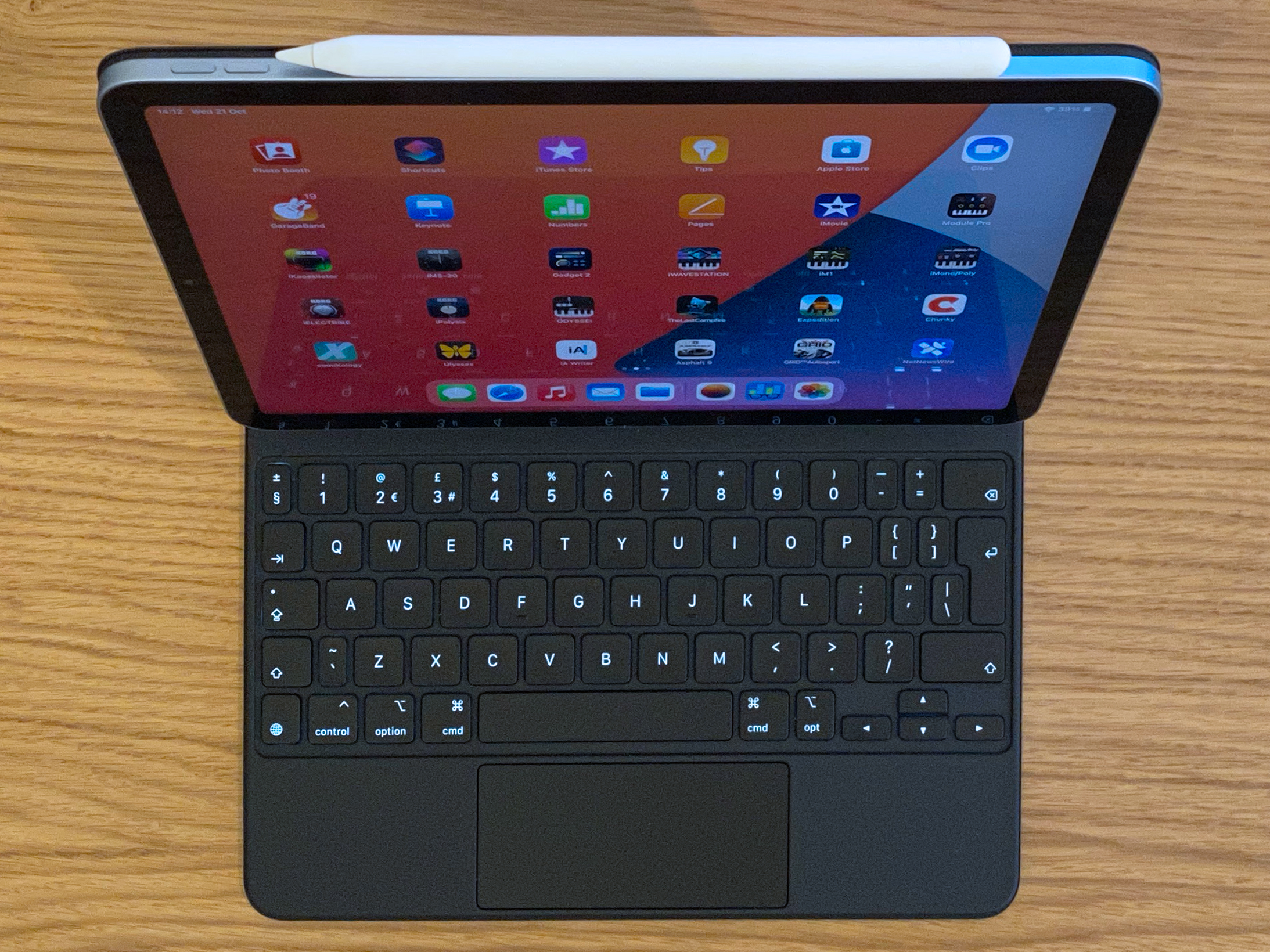 Like the iPad Pro, this latest iPad Air has ditched Lightning and transitioned to USB-C. That's great for a whole host of reasons, including compatibility with a range of accessories, from storage to cameras.
The iPad's more Pro-like nature also brings support for the latest Apple Pencil and Magic Keyboard. The second-gen Pencil is more expensive than the original (£119 versus £89) but nicer to hold, has double-tap tool-switching smarts, and attaches magnetically to the iPad for charging. It's so much better than its spindly and unwieldy predecessor.
The Magic Keyboard is also a big step up from the middling and spongy Smart Keyboard Folio. The iPad attaches magnetically and 'floats' while you type on laptop-grade keys. However, its tilt is limited, the iPad overhangs the number keys when tilted back to its maximum, there are no media keys, and the keyboard at £299 is wallet-thumpingly expensive. So also consider Logitech's Folio Touch (£139.95), which adds media keys and an adjustable kickstand – although it is a faff to free the iPad from, unlike Apple's magnetic marvel.
Random observations
The 64GB entry capacity isn't massive and 256GB is the largest this iPad goes. Neither can be expanded and so buy with care, especially if keen to use your iPad for media-intensive creative projects
The 12MP front camera is the same one as on the iPad Pro and will shoot 4K video
Apple states the front camera has better low-light performance, but it lacks the portrait mode abilities from the iPad Pro TrueDepth camera
The cellular option adds £130 to the price, which is 20 quid cheaper than on the iPad Pro. Be mindful you can tether to an iPhone if you only need data occasionally
iPadOS 14's new refined app designs make for more productive workflow, and this iPad's display is large enough for usable Split View
We've banged on enough in the past about the iPad's unparalleled tablet-optimised apps and games ecosystem. Suffice to say, if you want an app for a task, chances are several will exist and at least one will be very good
Verdict: iPad Air (2020)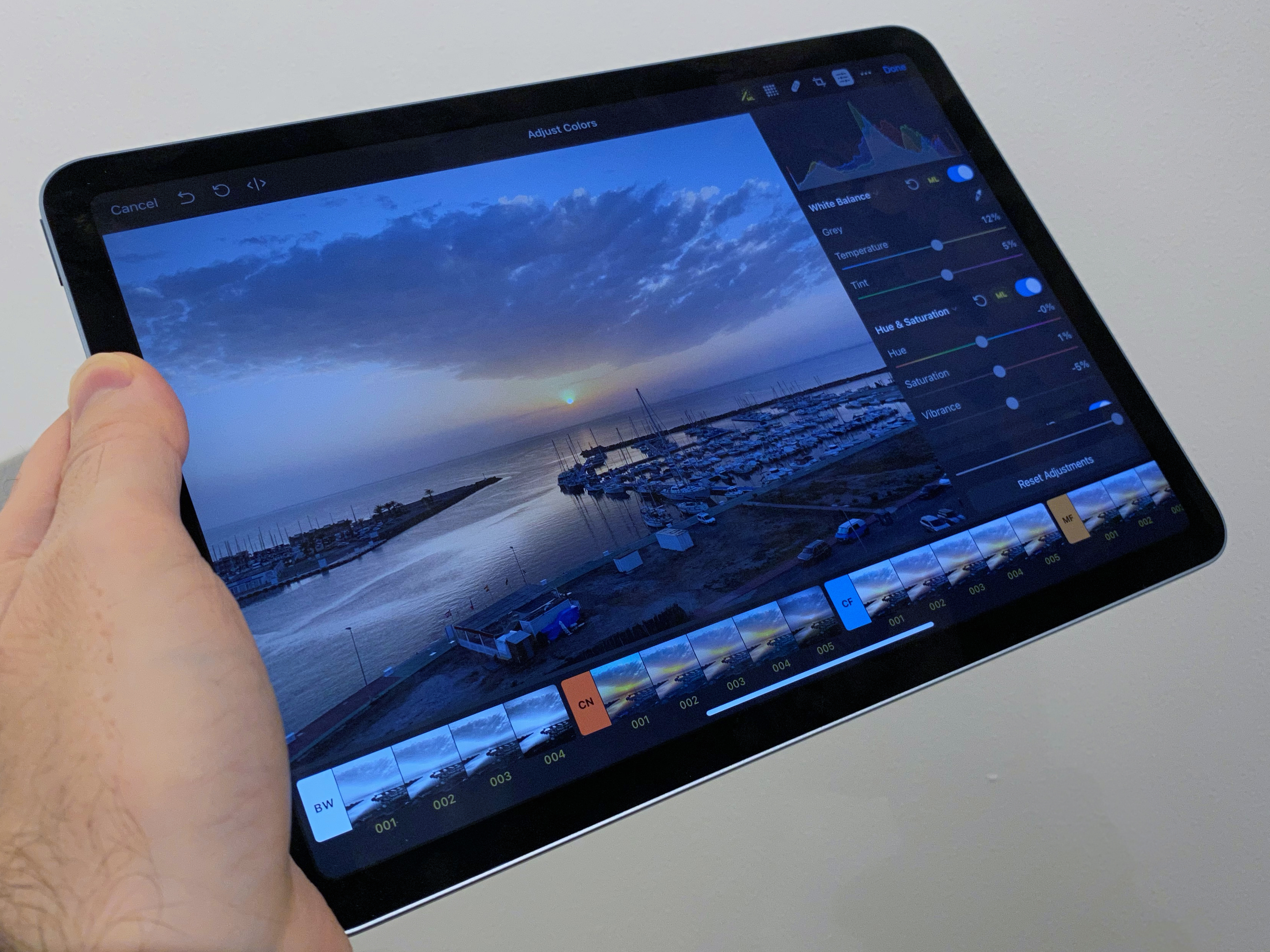 We started this review by saying last year's iPad Air was the best iPad for most people. The fourth-generation iPad Air makes an even stronger argument.
Sure, it's more expensive and, yes, the weird audio output in portrait is a pity. But the mix of refined design, raw power and accessories support makes it a great buy – if a spanner in the works for anyone who until now was considering an iPad Pro.
You see, if you're not using audio apps in portrait, aren't fussed about more advanced cameras and don't need a 12.9in display, you'd do well to save yourself a couple of hundred quid and get an iPad Air instead.
Tech specs
| | |
| --- | --- |
| Screen | 10.9in 2360×1640 resolution at 264 ppi |
| CPU | A14 Bionic with Neural Engine |
| Storage | 64GB/256GB |
| Camera | 12MP wide, ƒ/1.8 aperture rear; 7MP, ƒ/2.2 aperture front |
| Operating system | Apple iPadOS 14 |
| Dimensions | 247.6×178.5×6.1mm; 458g (cellular 460g) |
Stuff Says…
Pointing to iPad's future rather than its past, this is a meaningful, impressive iPad Air update
Good Stuff
Vastly improved design
Almost unreasonably powerful
USB-C for charging and accessories
Bad Stuff
Speaker set-up weird in portrait
No ProMotion
Limited storage options