Apple MacBook Air 13in (2016) review
Is this laptop still Apple's best all-rounder?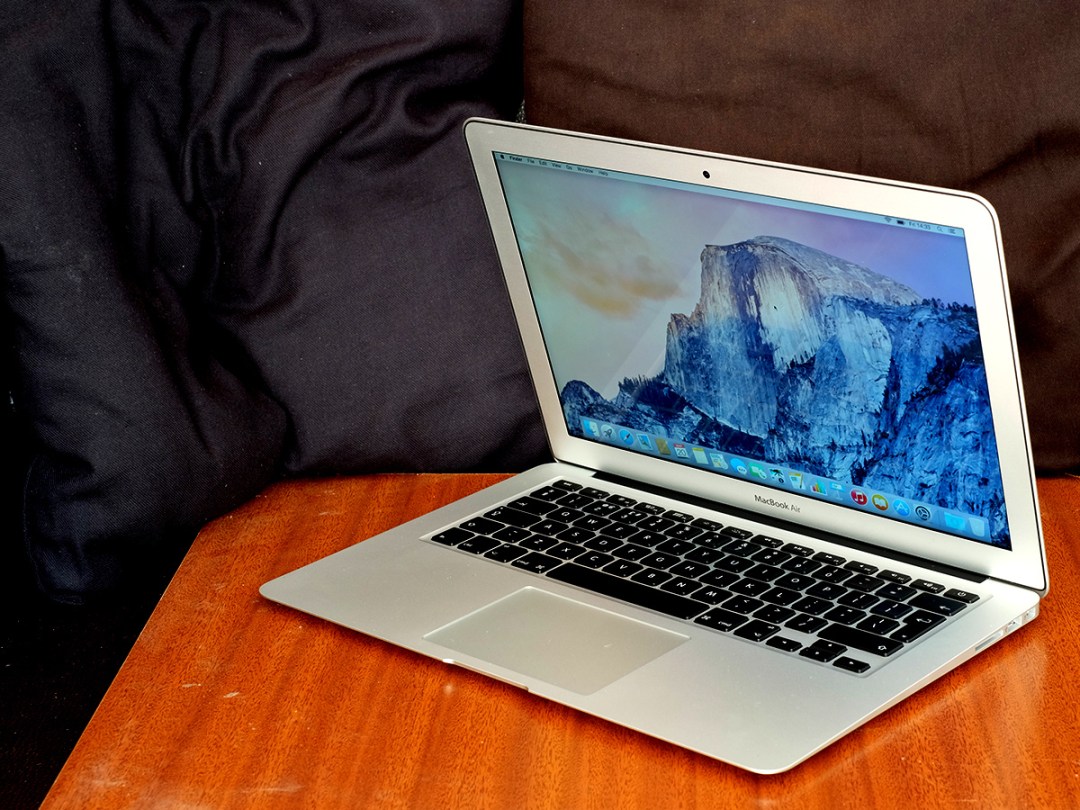 Just a few years ago the Air was the hottest, slimmest laptop in the world. Then every Windows manufacturer ripped off its design and Apple came up with the even more desirable MacBook.
So is the Air soon destined for tech's retirement hall of fame? Cursed to sit in a glass cabinet alongside the Palm Pre and Nintendo's Wii U. Having tried its latest 2016 update, we don't reckon so.
While this laptop no longer represents the cutting edge of computing, it still trumps a great swathe of its Microsoft-supported competition. Combining decent value, fantastic portability and great battery life, the Air remains a pleasure to work with on a day-to-day basis. Its star power may have faded slightly, but that doesn't make it less praiseworthy in practice.
Ageing gracefully
Apple hasn't changed the outer design at all for the 2016 MacBook Air. It hasn't needed to because it got some of the basics so right to begin with. As ever, it has an aluminium shell made of just a few parts, giving the impression the stuff might grow on trees in this exact shape. It's just 17mm thick and its 13in edition weighs only 1.35kg, giving the Air enough of a size and weight edge over a MacBook Pro to lure-in those after as portable a laptop as possible.
We walked around with the 13-inch MacBook Air packed in a rucksack on several occasions, and found it just doesn't give you knots you'll need a massage to squeeze out, unlike a classic workhorse Dell Inspiron (for example). This is nothing new, of course, but is a bit of a revelation for people still lugging around 3kg beasts. And its frame is big enough to feel like a 'proper' laptop, unlike the 11-inch MacBook Air, which is that bit too small.
It's a great-looking laptop as well, although there are a few little areas where the MacBook Air looks a bit old hat next to the new-design MacBook and even the MacBook Pro. For example, the screen has a raised bezel where Apple's other laptops have fully flat screens that look and feel that bit flashier. There's a tiny raised rubber surround to stop the lid and keyboard surround from marking or scratching each other too. It's practical but, again, visually marks the 2016 MacBook Air as behind the times.
You gotta have connections in this town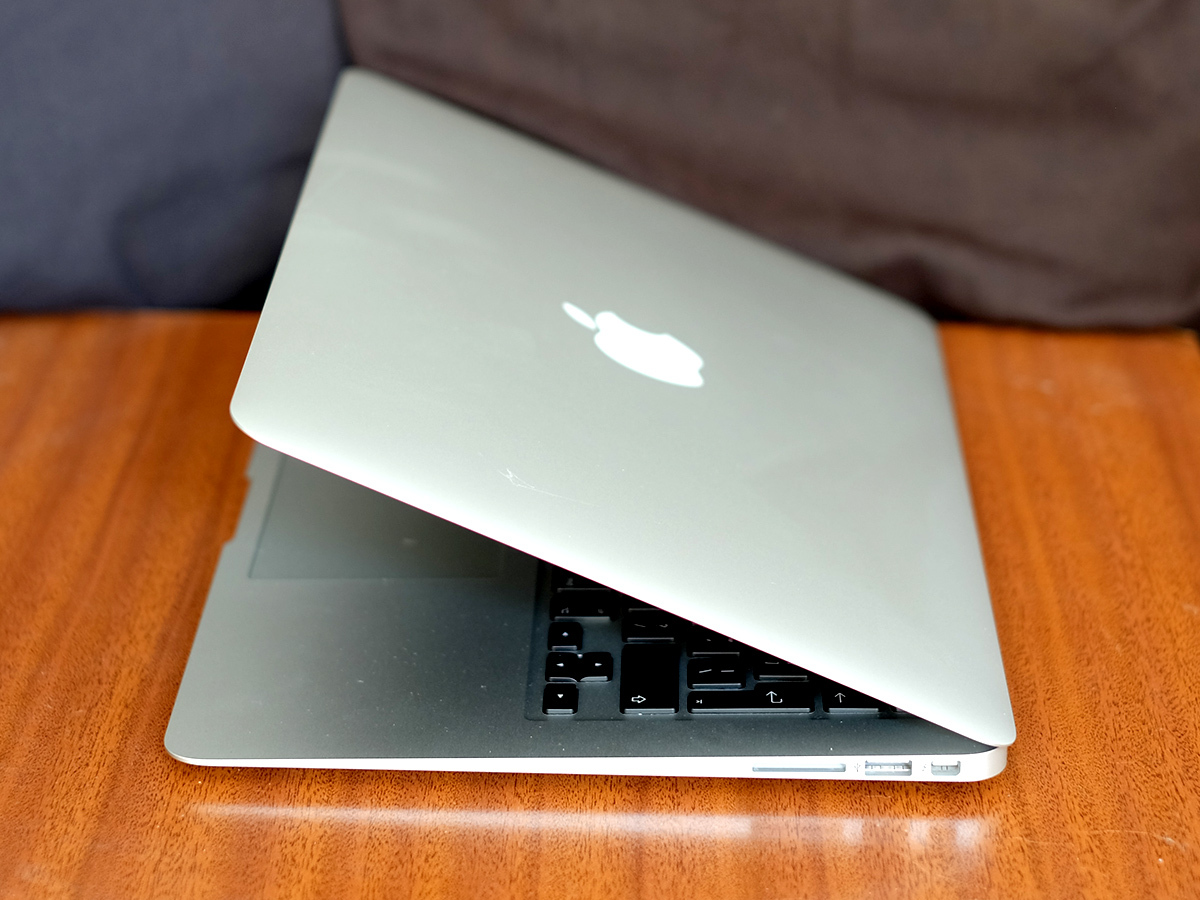 The numbers of connections in the 2016 MacBook Air is exactly the same as last year's version. You get two USB ports, a 3.5mm headphone jack, an SD card slot and a Thunderbolt 2 socket. One of the key improvements with this year's update is that it's now a Thunderbolt 2 port rather than plain old Thunderbolt.
This won't mean an awful lot of difference for some of you, but will let you daisy chain a bunch of demanding peripherals without seeing a drop in performance. With a higher-end computer you could also use it to hook up to a bunch of 4K monitors. But, let's be honest, it seems unlikely people surrounding themselves with three 4K screens would use a MacBook Air as the brain.
Air-powered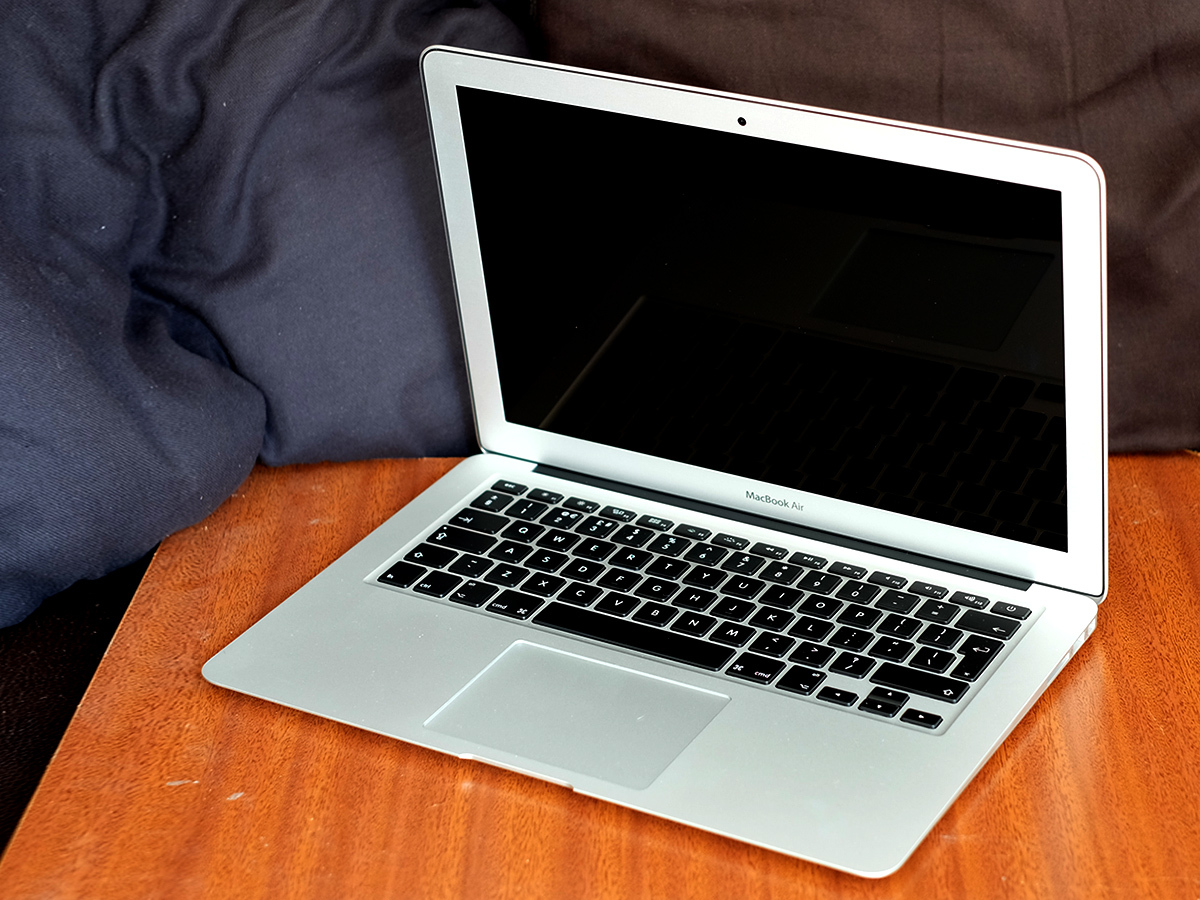 It's not that the MacBook Air is slow: it uses the latest-generation Intel Broadwell processors. It's just that its CPUs come from a class of chips that care more about efficiency than heatsink-melting power. Just like all Ultrabooks. The laptop we're testing has the same dual-core 1.6GHz Intel Core i5 CPU as last year's model, but OS X El Capitan seems to have ensured a slightly faster performance than last year. It scores 170.9ms in Sunspider test and 5214 in Geekbench 3 (32-bit), which isn't a huge boost, and is still way, way below what a MacBook Pro will get you.
So what can't you do with the Air? Not much. It's obviously not a gaming machine, lacking a dedicated graphics card, but even that is slowly getting better. The MacBook Air's Intel HD 6000 is now about as powerful as some real entry-level dedicated laptop cards from a couple of years ago. It can just about scrape by with games, like Invisible Inc and Papers Please. Video editing is not totally off the cards either.
As of this year, every Air comes with 8GB RAM as standard. Anyone who wanted to do some serious Photoshop work or mess around iMovie used to have spend an extra £80 for upgrade from 4GB. Either way, remembering that it's also more powerful than the more expensive new-design MacBook, and benefits from the faster SSD drives of the other new MacBooks.
Need more retina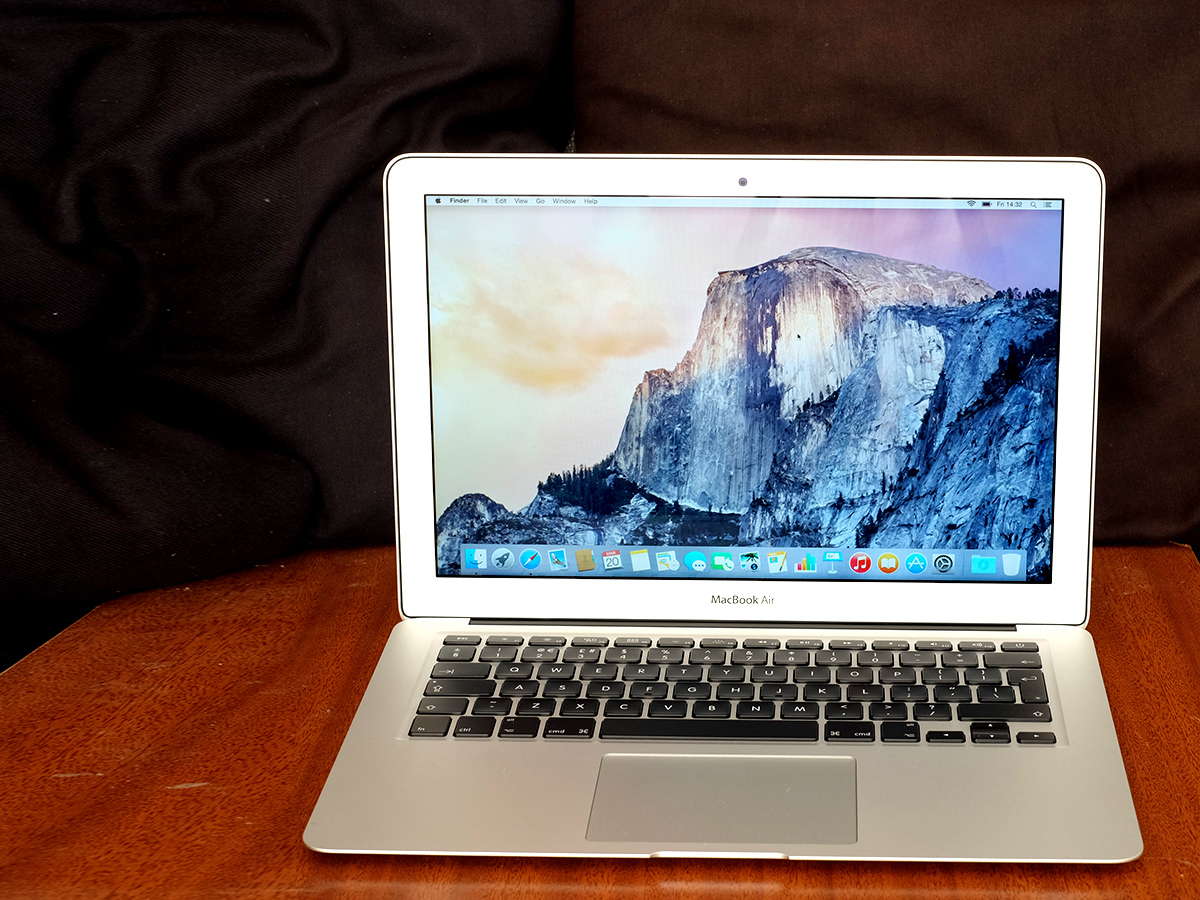 The only area that really lets the MacBook Air 13 down is the screen. It's now the only Apple laptop that doesn't come as a Retina model. Just like last year, the 13-inch version has a 1,440 x 900 pixel screen. That's not all that far off the resolution of the 4.7-inch, 1,344x 750 pixel iPhone 6s. Not really good enough is it?
Laptops have taken an age to really start catching-up with the high-dpi style of tablets and phones, but now that a bunch of models are 'Retina-grade', the MacBook Air 13 looks a bit musty. It's not just about resolution, either. The MacBook Air 13 has a TN type display where the MacBook Pro and MacBook have IPS screens, the same kind you'd see on a tablet or phone.
While Apple uses pretty great TN panels, they just can't provide as good colour as the MacBook Pro's screens. It looks a bit washed-out in comparison, and the display looks outright bad when it's tilted back or forward too much, thanks to something called contrast shift.
This screen is proof that the 2016 MacBook Air represents either just another stop-gap model ahead of a much more serious overhaul, or a slow retiring of the 'Air' line altogether. Our guess is that it's the latter option. The Air feels a lot like Apple's iPod Touch nowadays, it's old-fashioned but still sells well enough to justify its existence.
Up all night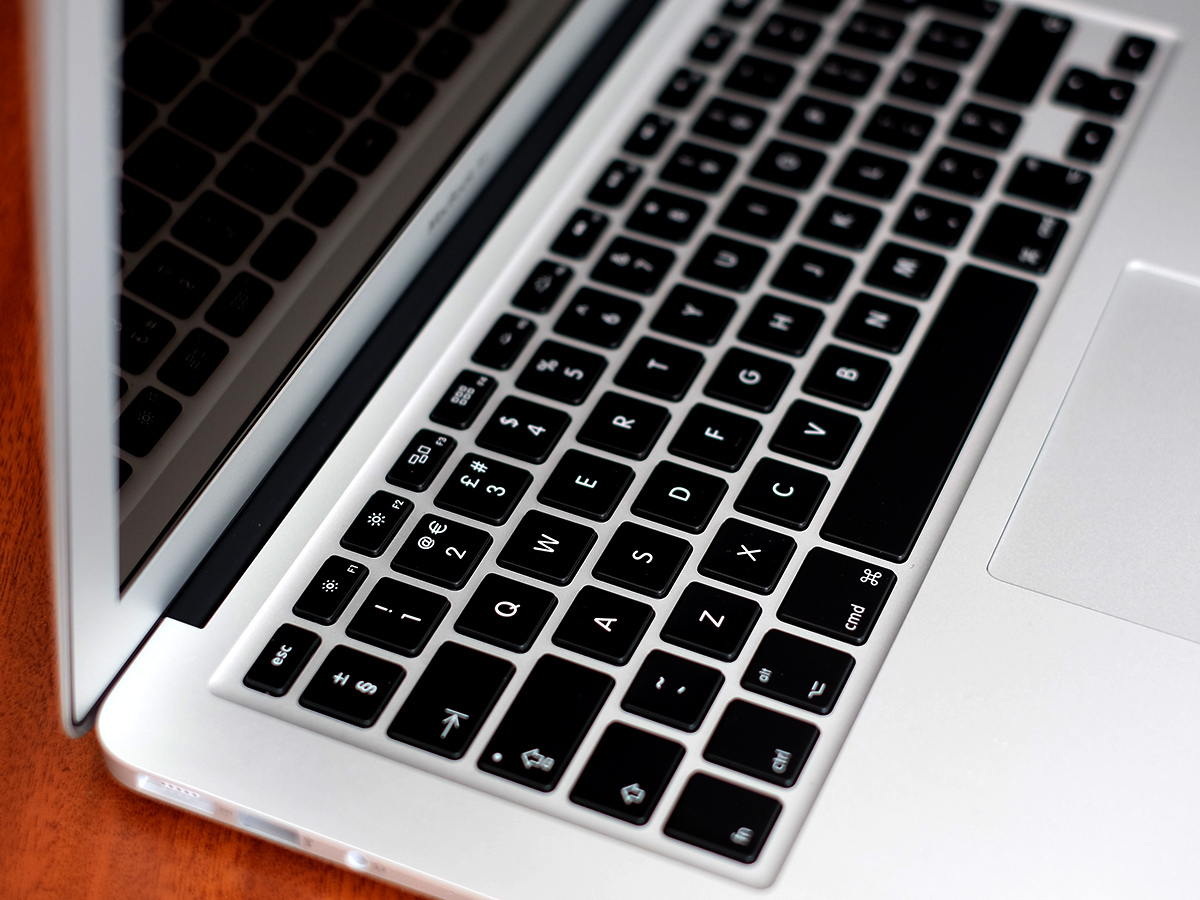 If you want a laptop to double-up as a TV, a slave to Netflix and iPlayer, we strongly recommend looking for a laptop with a higher-res IPS screen. The difference is obvious, and pretty big. Still, not everyone needs a laptop that looks better than their TV. And if you spend more time hopping between coffee shops than sat at home watching old episodes of Poirot, the MacBook Air has a killer hook: its battery life is amazing. The MacBook Air's stamina has always been great but, as per last year's model, the 2016 edition lasts for up to 12 hours.
I used as a main computer for a few days and found it can easily last a full day's work unless you're a certifiable workaholic. Nothing in Apple's laptop range can touch the 13-inch MacBook Air: not the MacBook Pro, not even the 'virtually all-battery' new MacBook. It's immensely practical. We still have a lot of love for the MacBook Air trackpad and keyboard, too. No, it doesn't have the fancy pressure-sensitive trackpad of the new MacBook Pro, or the Butterfly keyboard of the new MacBook. But it's not a problem unless you dwell on it.
The keyboard is large and responsive enough to type on all day, and the trackpad still squishes most Windows rivals for effectiveness. It just feels so good and responds so well. I will admit, though: the new trackpad would have been nice. This one uses a hinged clicky design where the new version replaces a physical movement with a non-moving pad, a pressure-sensing panel underneath and pure haptic feedback. It doesn't feel radically different, but offers secondary functions such as previewing web pages in Safari when you push down extra-hard.
It's pretty smart, and will almost certainly feature in whatever takes the baton from this 2016 MacBook Air.
Apple MacBook Air 13in (2015) Verdict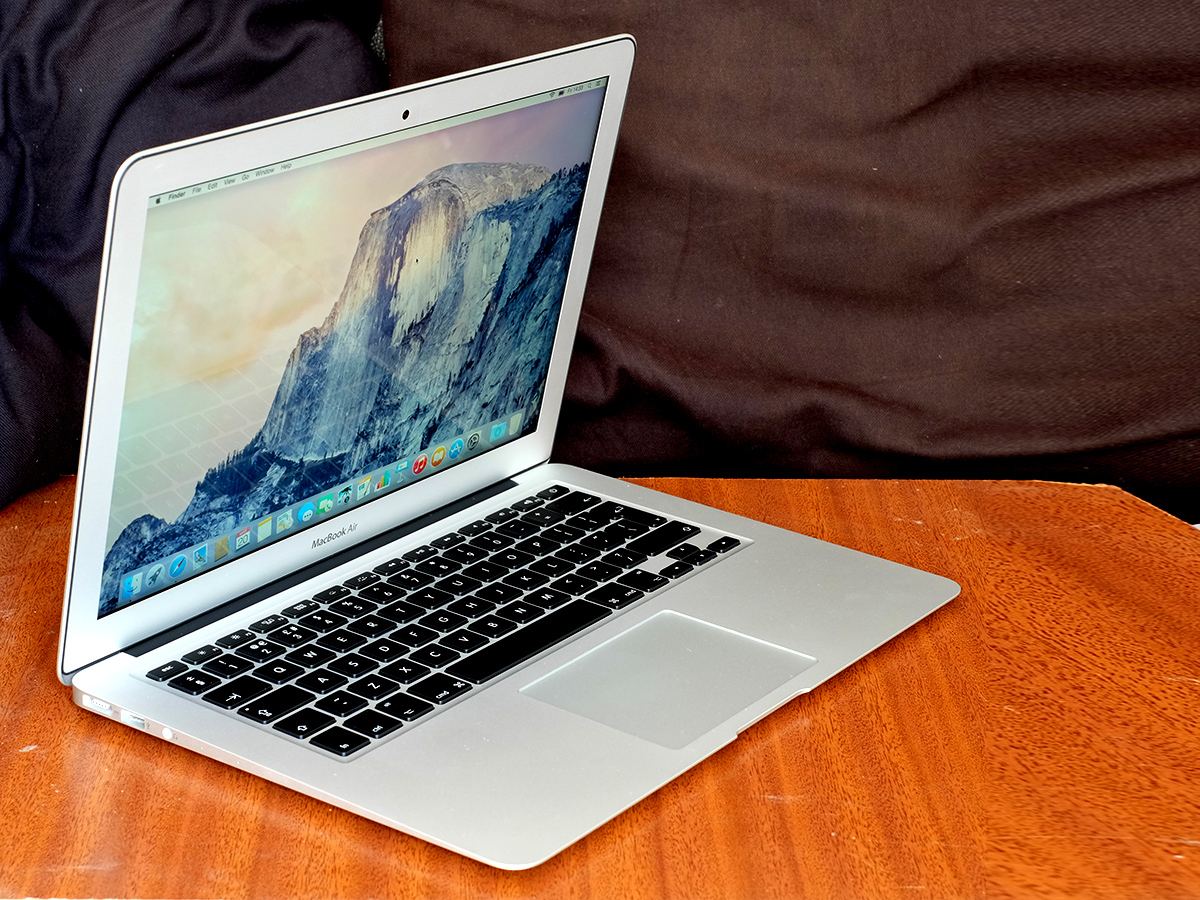 Apple is scraping by for yet another year with what is the same MacBook Air design as before, only with 8GB RAM as standard. If you were waiting for the Retina MacBook Air, this is not it.
The screen technology looks seriously dated at this point, especially when Apple packs such fantastic displays into its other MacBook ranges, so make sure searingly sharp images aren't too high on your priority list before buying. However, if a portable road warrior is what you're after, this is still a great choice.
Yes, the new MacBook is slimmer and lighter, but the Air remains pretty skinny, offers superb stamina and has enough power for some pretty serious on-the-go duties.
Buy the Apple MacBook Air 13in (2016) here
Tech specs
| | |
| --- | --- |
| OS | OS X |
| Screen | 13in TN LCD with 1440×900 resolution |
| CPU | 1.6GHz Intel Core i5 |
| GPU | Intel HD 6000 |
| RAM | 8GB |
| Storage | 128/256 GB SSD |
| Optical | None |
| Connectivity | 802.11ac, USB 3.0 (x2), Thunderbolt 2.0, SD |
| Dimensions | 32.5 x 22.7 x 1.7cm |
| Weight | 1.35kg |
Stuff Says…
The design is fraying around the edges, but this is still one of the most practical sub-£1000 portable laptops.
Good Stuff
Excellent battery life
Fair performance
Still super-slim and light
Bad Stuff
Design ageing in parts
Pretty poor screen
Lacks some benefits of latest Pro Macbooks