Apple MacBook Air (M1) review
With Apple's most affordable laptop, there really is something in the Air, but has the decision to rejig its insides been the right one?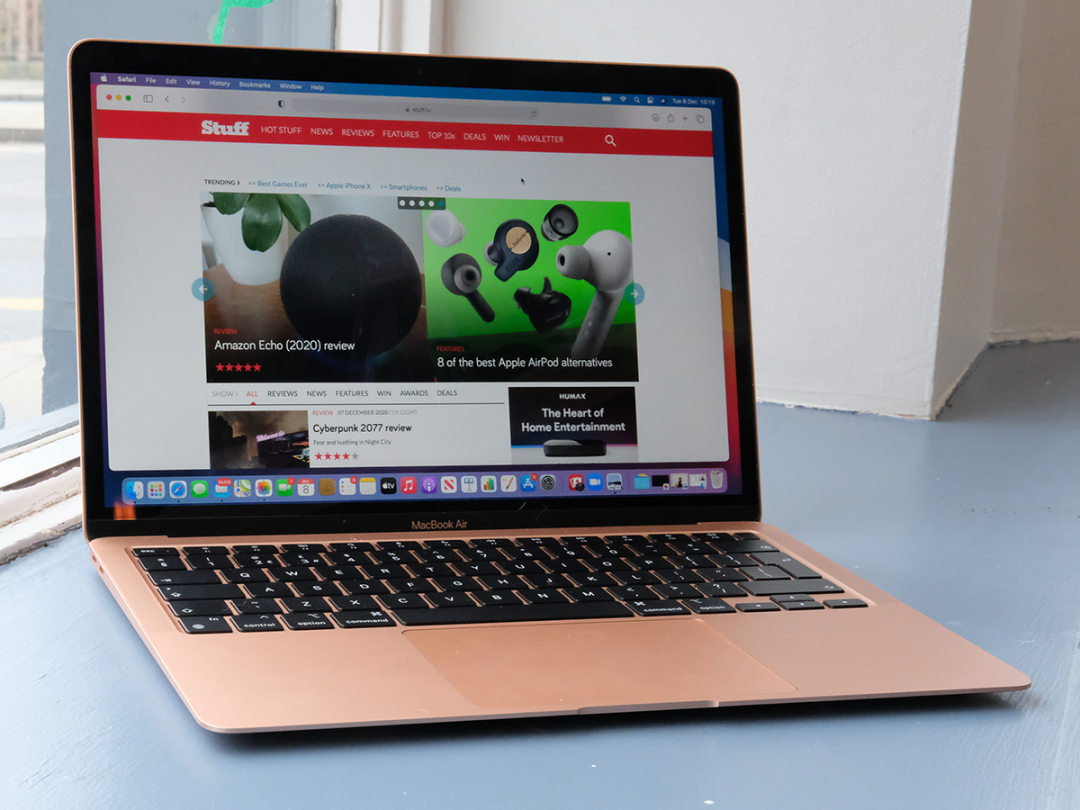 An Apple financial report is always met with a degree of eye-rolling inevitability, but its latest added raised brows. The total sales of Macs for the 2020 financial year hit a new record of $28.6billion, with the majority taken up by its supremely popular MacBook laptops… which does beg the question: If it ain't broke, why dump Intel?
The Californian tech giant has switched to its own ARM-based M1 processors for its latest MacBooks, with the promise that the arrival of Apple Silicon would make a monumental difference to the performance of its computers. So with Apple's most affordable laptop, there really is something in the Air, but has the decision to rejig its insides been the right one?
Not much seems to have changed from the outside. Some will rejoice that the focus this time around is all about what's under the hood, while others will bemoan the lack of external evolution; either way, there's still no divisive Touch Bar to debate about – for that you'll need the more expensive MacBook Pro.
Consider this a Daft Punk move by Apple to 'work it harder, make it better' without the showy distraction of a cosmetic redesign… while, with no internal fan, the MacBook Air (M1) aims to keep its cool and do it all in deafening silence.
Design and build: Thin Air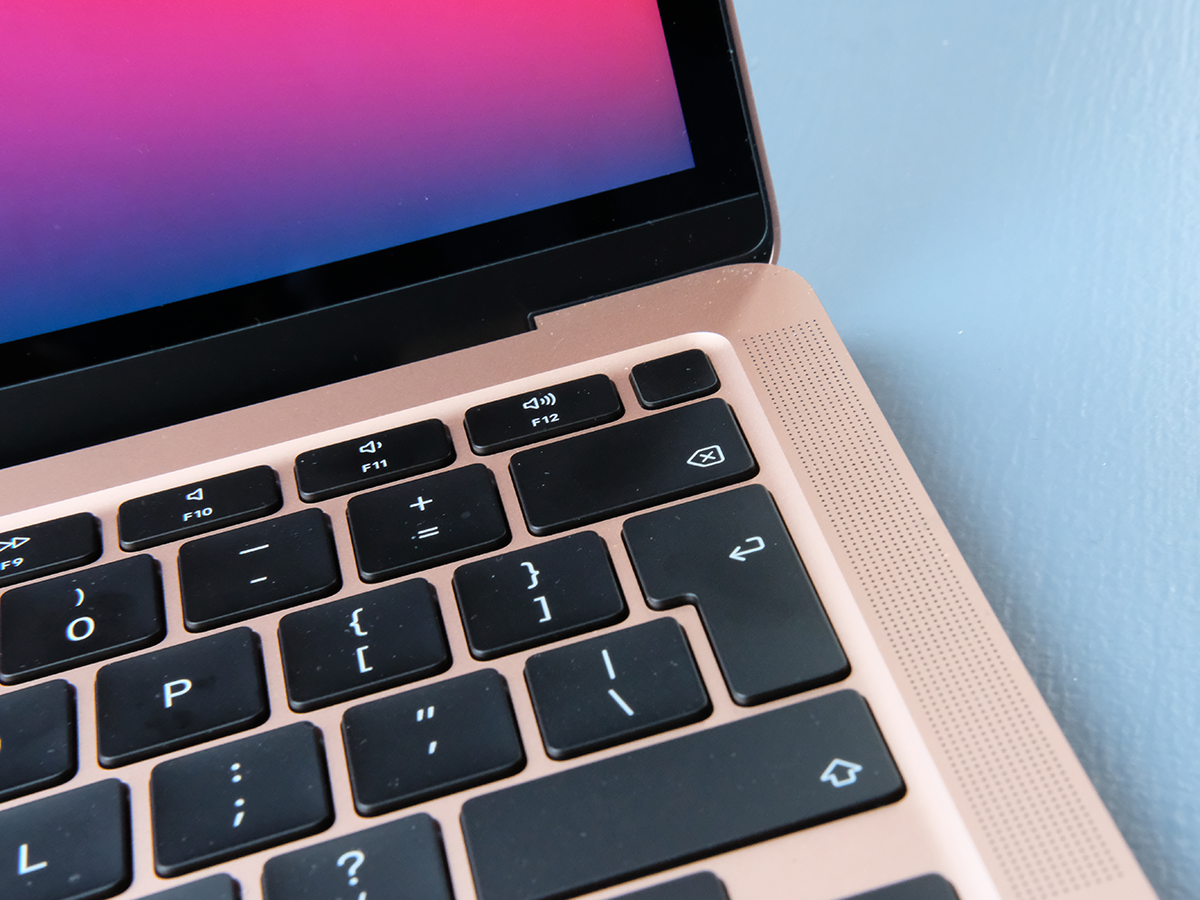 Looking like the MacBook Air that arrived in the spring, it's a handsome, slender wedge cast from aluminium and weighing an identical 1.29kg.
There are two Thunderbolt ports, a headphone jack, and stereo speakers either side of a super smooth and flat Magic Keyboard that's a joy to tap away on and super responsive.
Touch ID on the top right button is a blessing and makes both logging in a breeze with no fear of any 'sheissenpooper, I've forgotten my password' drama.
Out goes the fan, in comes an aluminium heat-spreader for a serenely quiet experience, all displayed on 13.3in 400-nit Retina display with True Tone to appropriately tweak light levels depending on time of day.
The Retina display also supports a P3 wide gamut to deliver wonderfully accurate colours with a spectrum claimed to be 25% greater than sRGB. It's a huge leap if you're a serious photographer or videographer.
But it's not all good news. Some rather annoyingly thick bezels means you can forget anything like an edge-to-edge display.
While another downer from the big foam thumb is the measly and unchanged 720p front facing camera.
FaceTime felt incongruous with everything else we loved and expected from the MacBook Air, and with video calls increasingly becoming the norm we wished for more.
Performance: Breath of fresh air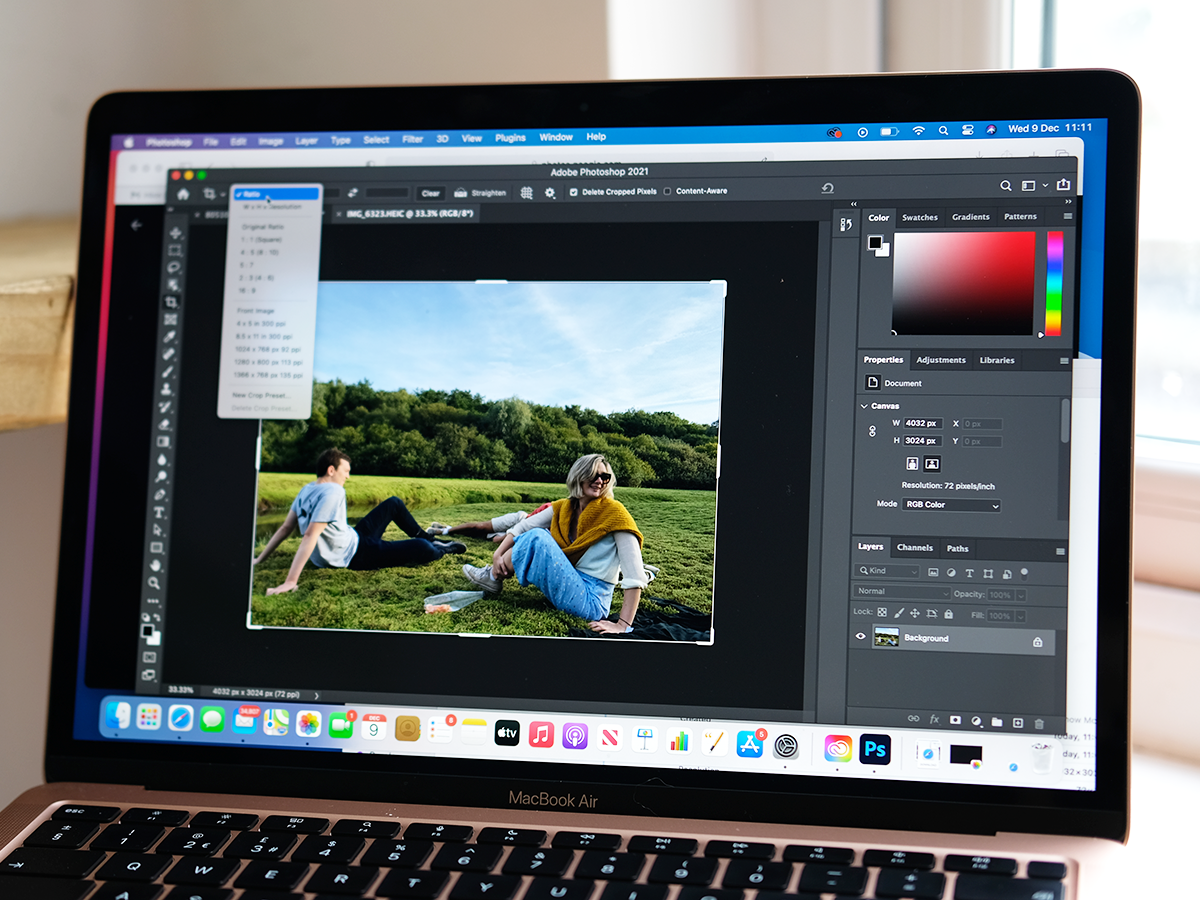 Forget plain sailing, it's more speed boating, because the MacBook Air is a beast for performance and suddenly Craig Federighi's excitement feels entirely justified
The M1 is Apple's biggest breakthrough in years, supported by Geekbench scores head and shoulders above Intel-run machines. MacOS runs so fast it's like Apple designed it specifically for the task.
The Air took everything we threw at it, coping with multiple browsers, while downloading large files, image editing in the background with Adobe Photoshop, and typing too. If you're the type of user that runs multiple programmes simultaneously, you won't hear so much as a groan. This just wasn't the case before, and it's all down to the M1 chip.
This doesn't mean there isn't a ceiling to the MacBook Air's capabilities, and for serious video editing over long periods of time we'd still plump for a newer MacBook Pro featuring that bit more breathing space.
Multitasking aside, battery life is heroic, on an Apple device. Yes, you read that right. We managed a full working day without having to reach for the charger and then still managed to binge a few episodes of Big Mouth. That's not far off the claimed 18 hours video playback and 15 hours of wireless web browsing.
We can't think back to a time when forgetting your laptop charger was anything other than a disaster, but suddenly we're in the mood to be careless.
Apple MacBook Air M1 (2020) verdict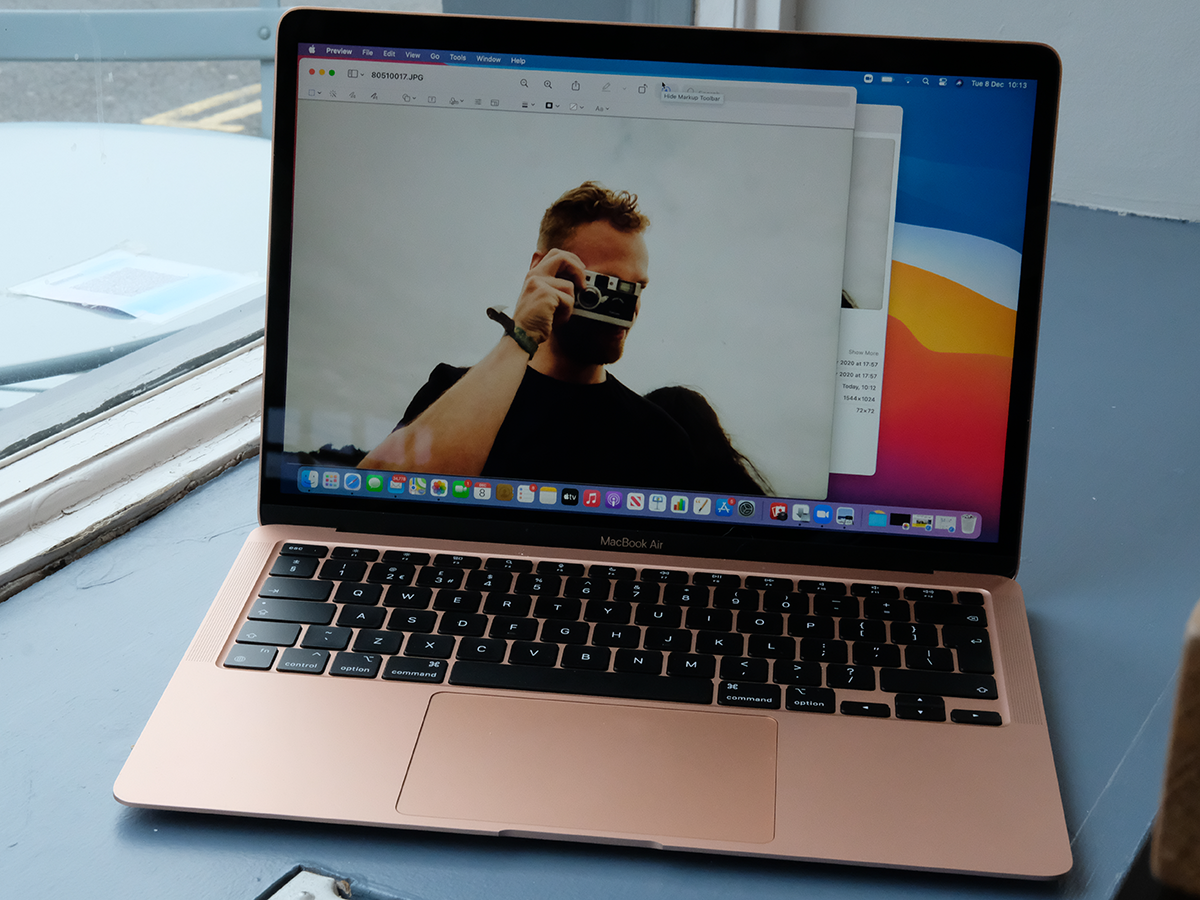 Stop press: this is the best MacBook Air we've ever used. For once we aren't overly hankering for a Pro. The M1 chip means the Air's significant performance boost allows you to dip into both video editing and graphics-heavy gaming without breaking so much as a sweat.
The battery is a trooper, and though it might age over time, a day's work is entirely achievable.
There really is only one bugbear, and it's that rubbish webcam, which in the age of essential video calling is an annoyance we're finding hard to shake off.
If you can get over it, though, the MacBook Air (M1) arguably becomes the best all-round work laptop for under a grand.
Stuff Says…
Blazing speeds, better battery – but a disappointing camera
Good Stuff
Super-fast
Great battery life
Retina display is superb
Bad Stuff
Webcam poor
Thick bezels