Apple MacBook Pro 13in with M2 (2022) review
The latest Apple laptop clones its predecessor and adds a new chip. Is that enough in today's market?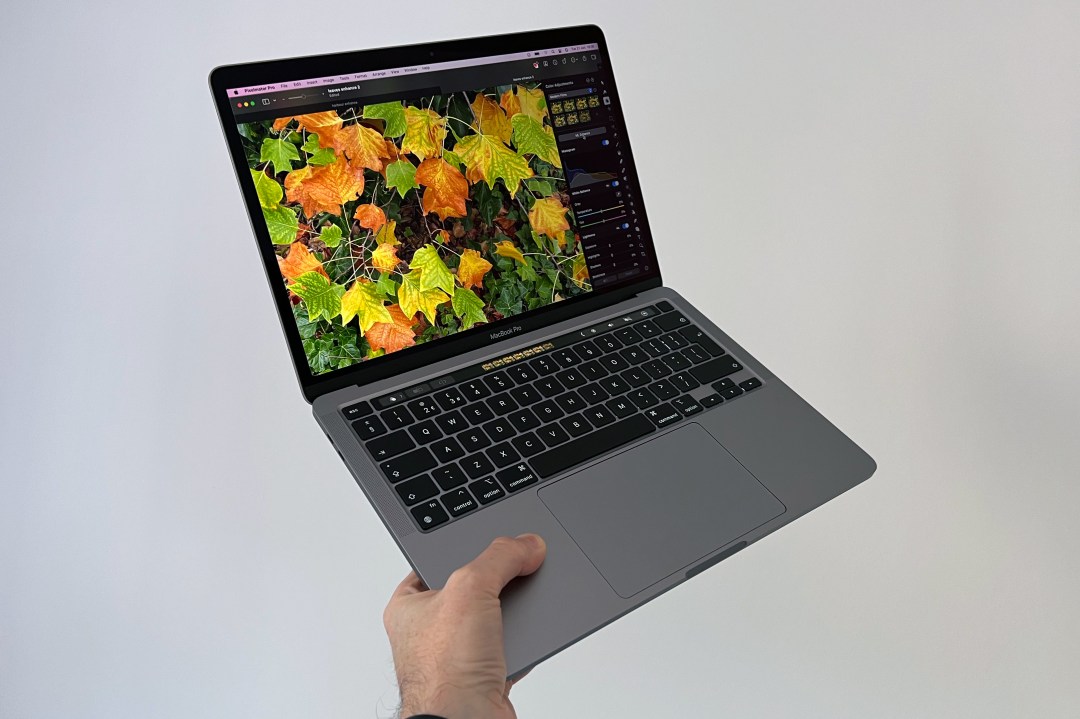 We've seen two big changes in Apple laptops over the past two years. Apple Silicon gave even Apple's cheapest machines blazing fast performance. Then Apple reimagined its laptops for a new era with the 14in MacBook Pro.
When reviewing the M1 MacBook Pro, we said Apple was going "Mac to the future" with its new chip, but not the notebook's design, which was "rooted in the past rather than looking forward". Two years on, nothing has changed. The first M2 Mac is the 2020 MacBook Pro with a different chip inside.
Does this approach hold up? Let's find out.
Performance: M2 of a kind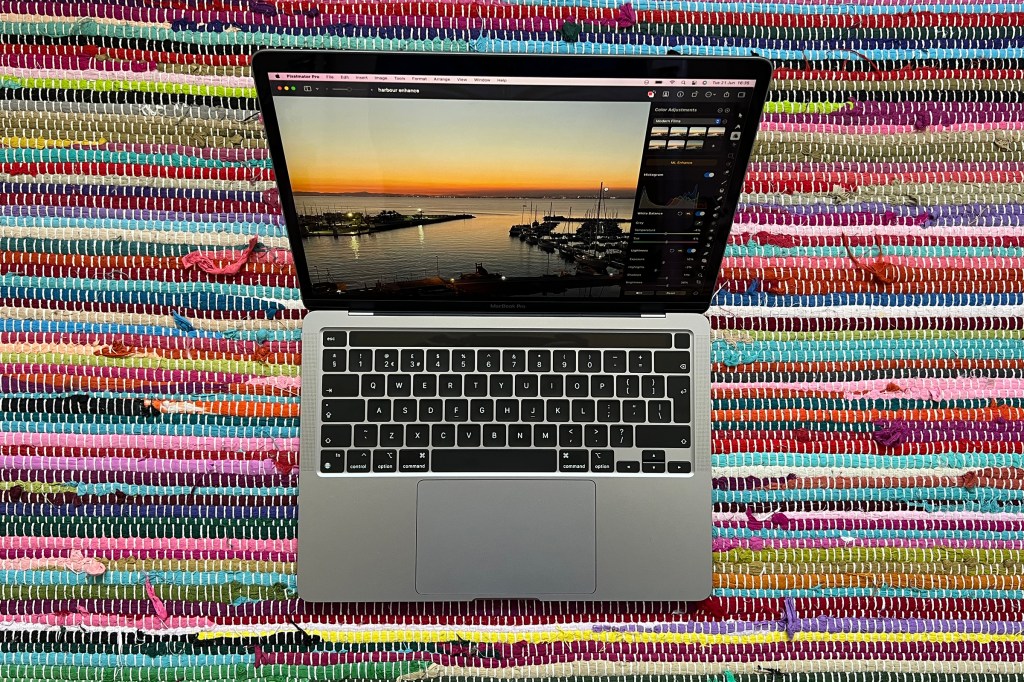 The M1 chip was a quantum leap. Even the entry-level MacBook Air sometimes embarrassed Apple's 16in Intel flagship in tests. The M2 provides more modest gains (although still meaningful ones, especially in terms of GPU numbers), but nonetheless solidifies Apple's lead in terms of offering plenty of clout while minimising power consumption.
In terms of raw benchmarking, we found it edged ahead of the entire M1 line in some single-core tests, and sat somewhere between an M1 and M1 Pro in multi-core performance. In the real world, this meant our 16GB review unit happily blazed through image editing and audio work, along with more mundane tasks.
Video encoding times were impressive too – although not leagues ahead of the M1. During encoding, we also noticed the fan doing its job, kicking in when sustained power was required. By contrast, MacBook Air units throttle, extending export times.
Thanks for the memory
Apple Silicon architecture does interesting things with memory. 8GB of RAM on an Intel Mac would be borderline unusable but is often fine on an Apple Silicon Mac. However, during extended use, we've found 8GB on an M1 is sometimes problematic when running multiple heavy web apps – even if that set-up doesn't blink when dealing with fairly complex Logic Pro projects. We imagine the same will prove to be true of the M2, but a week of testing isn't enough to confirm. Regardless, we recommend investing in a 16GB model, for the headroom.
Design and build: copy and paste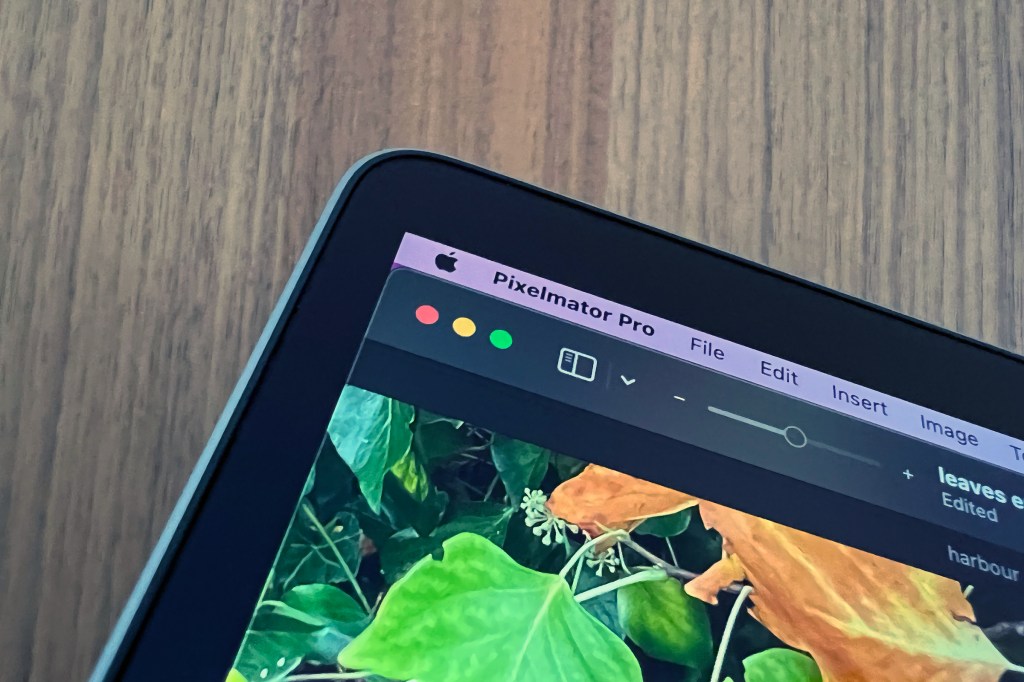 Objectively, this is a smart laptop. The build quality is great and screams premium. It's sleek, sturdy, not too heavy, and features Apple's familiar and classic lines. But it's too familiar now – especially once you raise the lid.
Above a trackpad the size of a tea tray, you get a high-quality backlit keyboard. But above that is the Touch Bar. Regardless of your thoughts on that feature, it's deprecated tech – no developer will care about supporting something on borrowed time. Still, if you're a fan, now's your last chance to get a Mac with one.
Elsewhere, the bezels around the display look comically chunky. In use, that won't unduly bother you, but it does make this Mac look and feel archaic compared to Apple's revamped laptops – and even some cheaper Windows units.
Display, camera and audio: a mostly pretty picture
Apple's display and audio tech holds up. The screen is pin-sharp and colour-accurate. The maximum brightness level means it's viable in sunlight. Some will gripe there's no ProMotion, but you don't get that on Apple's flagship MacBook Pros yet either.
In terms of sound, nothing here will lead to you dumping your external audio kit at a charity shop, but the speakers are impressive for a device of this size. The slight thinness in bass is countered by admirable clarity.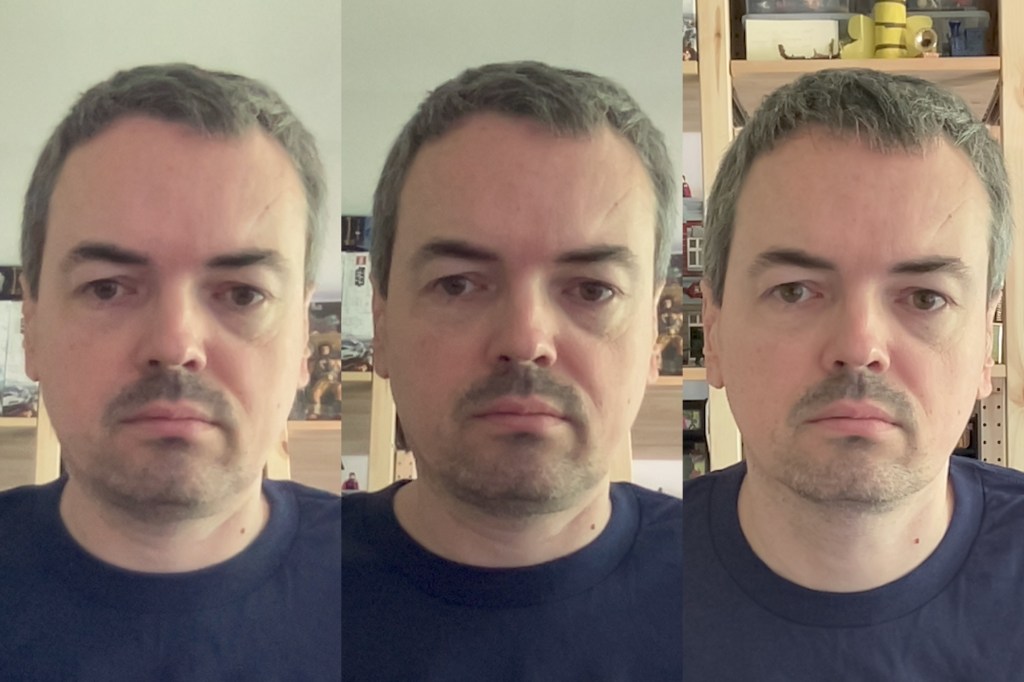 The webcam is where things fall apart. Even in 2020, this unit's 720p number was old hat. Today, it's flat-out poor. Apple says the M2's smarts improve the webcam's output over the M1, but any enhancement is marginal and the picture quality is leagues behind what you get with Apple's iPads and 1080p Mac webcams.
Random observations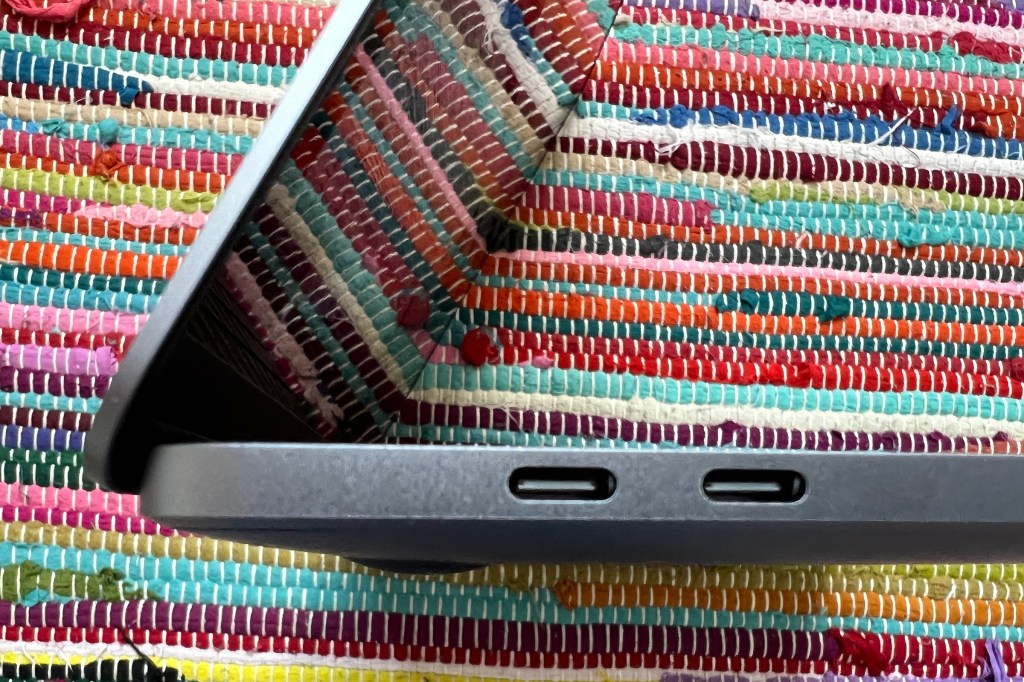 You only get two thunderbolt ports. Note that the upcoming MacBook Air will have those and MagSafe, upping your plugging-in potential.
Apple reckons you'll get up to 20 hours of video playback and 17 hours of wireless web browsing from this Mac. We found it easily got through a day with typical workloads. It also offers more juice in the tank than the upcoming M2 MacBook Air, if that's a priority for you.
For authorisation, this Mac retains Touch ID. There's also, mercifully, a physical Escape key to the left of the Touch Bar.
Like the M1, the M2 drives just one external display. By contrast, the M1 Pro can drive two 6K displays. Be mindful of that if you like to surround yourself with screens.
Apple MacBook Pro 13in with M2 (2022) verdict
Cynics might suggest this machine exists so Apple can say MacBook Pros start from £1349, rather than £1899. Apple would position this as making the MacBook Pro more affordable and bringing its power to the masses.
Regardless, the machine is an anomaly, mixing up a new and impressive chip with an old design. Apple got away with this two years ago, because the M1 was a breakthrough. Today, this mix is less impressive.
Unless you must have a lower-end Apple laptop with a fan for that sustained performance, love the Touch Bar, or can't stand a notch on a laptop display, we recommend waiting for the upcoming M2 MacBook Air, which for less money will net you a number of meaningful improvements over this ageing design.
Stuff Says…
This new/old MacBook Pro is an objectively good machine, but Apple has moved on in recent years. The question is whether you want to as well. If so, this isn't the Mac for you.
Good Stuff
M2 is powerful and power-efficient
The screen remains great
Solid audio output for a laptop
24GB option for those who need it
Bad Stuff
Ageing design
Poor webcam
Limited I/O
Touch Bar is now a relic
Tech specs
| | |
| --- | --- |
| Screen | 13.3in Retina 2560×1600 with P3 and True Tone |
| Processor | Apple M2 |
| RAM | 8GB/16GB/24GB |
| Storage | 256GB/512GB/1TB/2TB SSD |
| OS | macOS Monterey |
| Connectivity | 802.11ax Wi-Fi 6; Bluetooth 5.0; 3.5mm headphone; 2×Thunderbolt 3 (USB 4) |
| Dimensions | 30.41×21.24×1.56cm; 1.4kg |