Apple MacBook Pro 13in with Touch Bar (2018) review
It looks like a copy and paste of last year's Pro, but this notebook is packed with new tech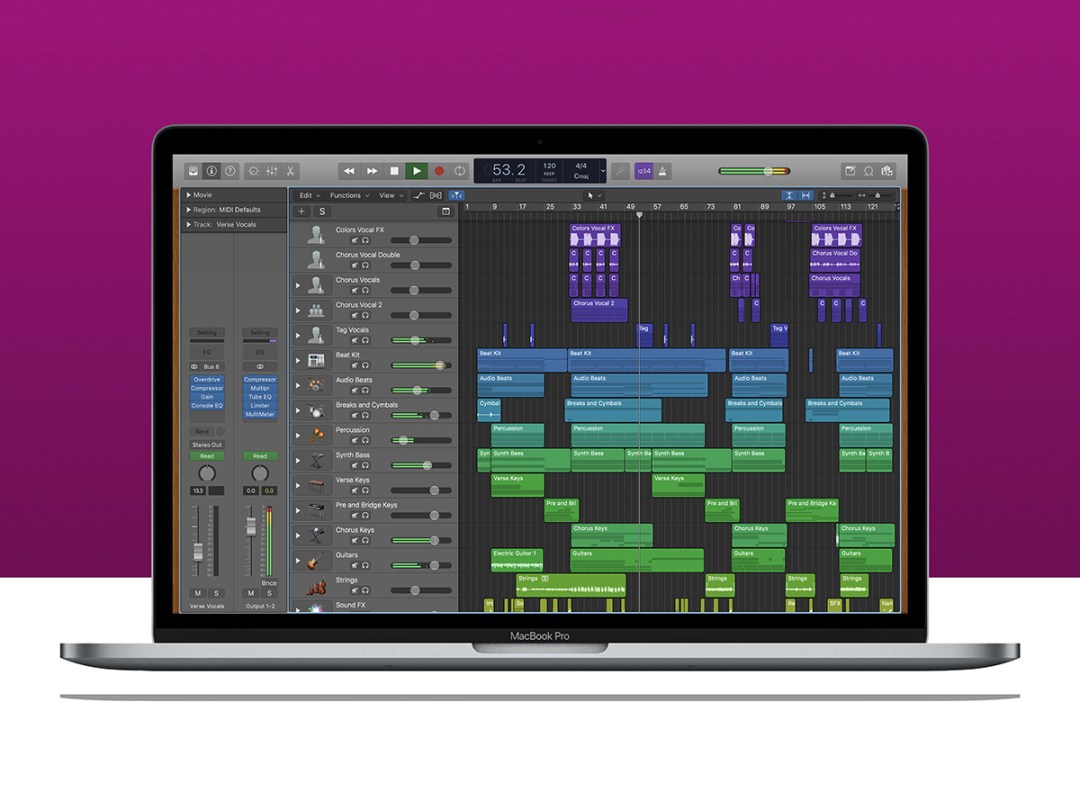 There are no outward surprises with the new MacBook Pro, which looks identical to its predecessor. But this 2018 revamp shakes up the notebook's insides, giving it enough power to suit its Pro moniker.
Apple provided Stuff with the 13-inch model, which doesn't have all the goodies in the 15-inch's revamp (for example, the RAM ceiling remains 16GB). But if you want a solid mobile workstation for pro-oriented tasks – or a powerful home macOS notebook – it ably does the job.
Power play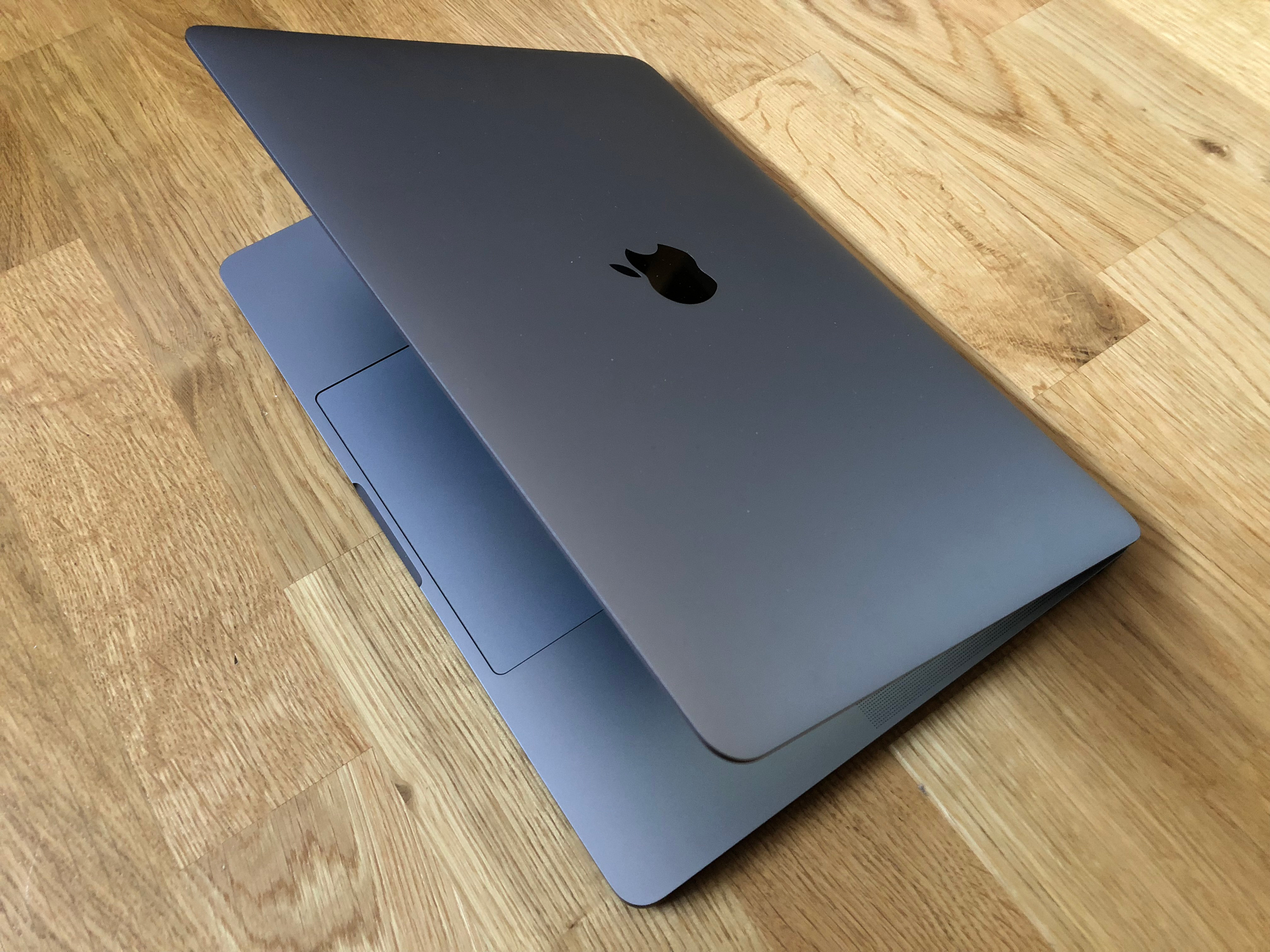 The case remains the same slimmish, stylish, classic, robust affair. It feels pleasingly solid, but only weighs 1.37kg. In Apple's current line-up, only the MacBook is meaningfully lighter.
But the MacBook lacks the clout of its 13-inch Pro cousin, which has four Thunderbolt 3 ports (and a headphone jack – iPhone 'courage' is fortunately absent), 8th-generation Intel processors (2.3GHz quad-core by default, upgradable to 2.7GHz quad-core i7), 8GB RAM (expandable to 16GB), Intel Iris Plus Graphics 655, and blazing fast SSD storage.
Stuff got an i7, with maxed-out RAM and storage, and – unsurprisingly – it's zippy. Users buried in video, audio and 3D software will appreciate the extra headroom. But even if your requirements are less demanding, you'll enjoy a MacBook Pro that doesn't blink when you've a ton of open browser tabs, Handbrake toiling away in the background, and then dip into Affinity Photo to edit ludicrously massive snaps shot on your iPhone.
Keys are good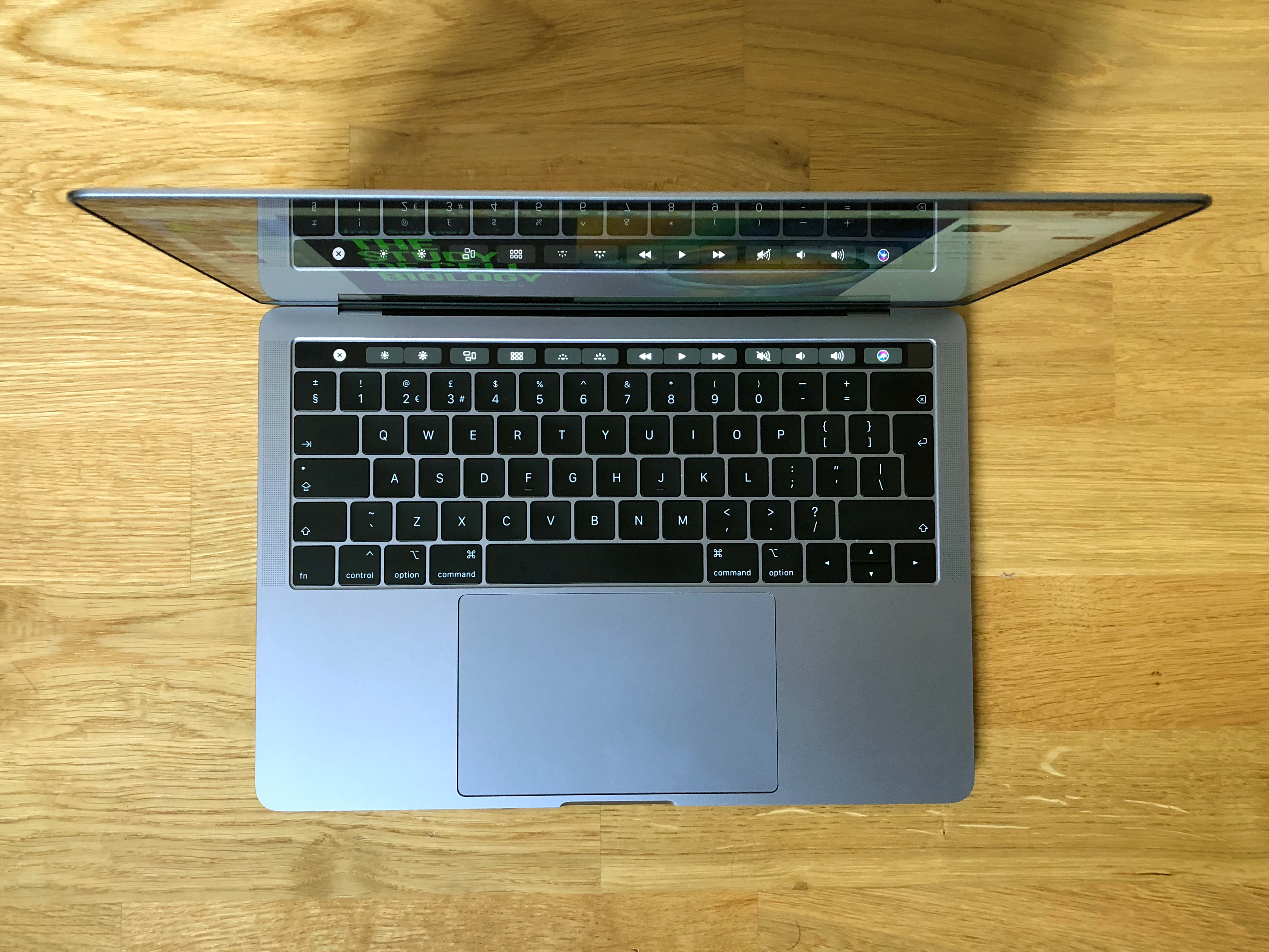 Outwardly, the keyboard looks the same, but Apple notes it's quieter. As revealed by iFixit, this is primarily down to each key now having a silicone barrier. The result is still a bit THONK THONK THONK if you're not a delicate typist; but the sound is less obnoxious than with last year's models, and less likely to irritate everyone in earshot.
The actual feel of typing will remain divisive though. For anyone attuned to longer key travel or who swears by mechanical keyboards, it's still like typing on glass. But for those of us who like modern keyboards, you should find it comfortable, speedy and accurate. Going back to other Apple keyboards comparatively feels like typing on springs.
However, it remains to be seen whether these notebooks still have issues with dust and grime. I heroically refrained from tipping toast crumbs on our Apple-loaned notebook, but have heard the silicone layer may repel some foreign bodies. Hopefully, this means the Space bar will no longer fail should a speck of dust sneak inside and lodge itself in a bad place.
You've got the touch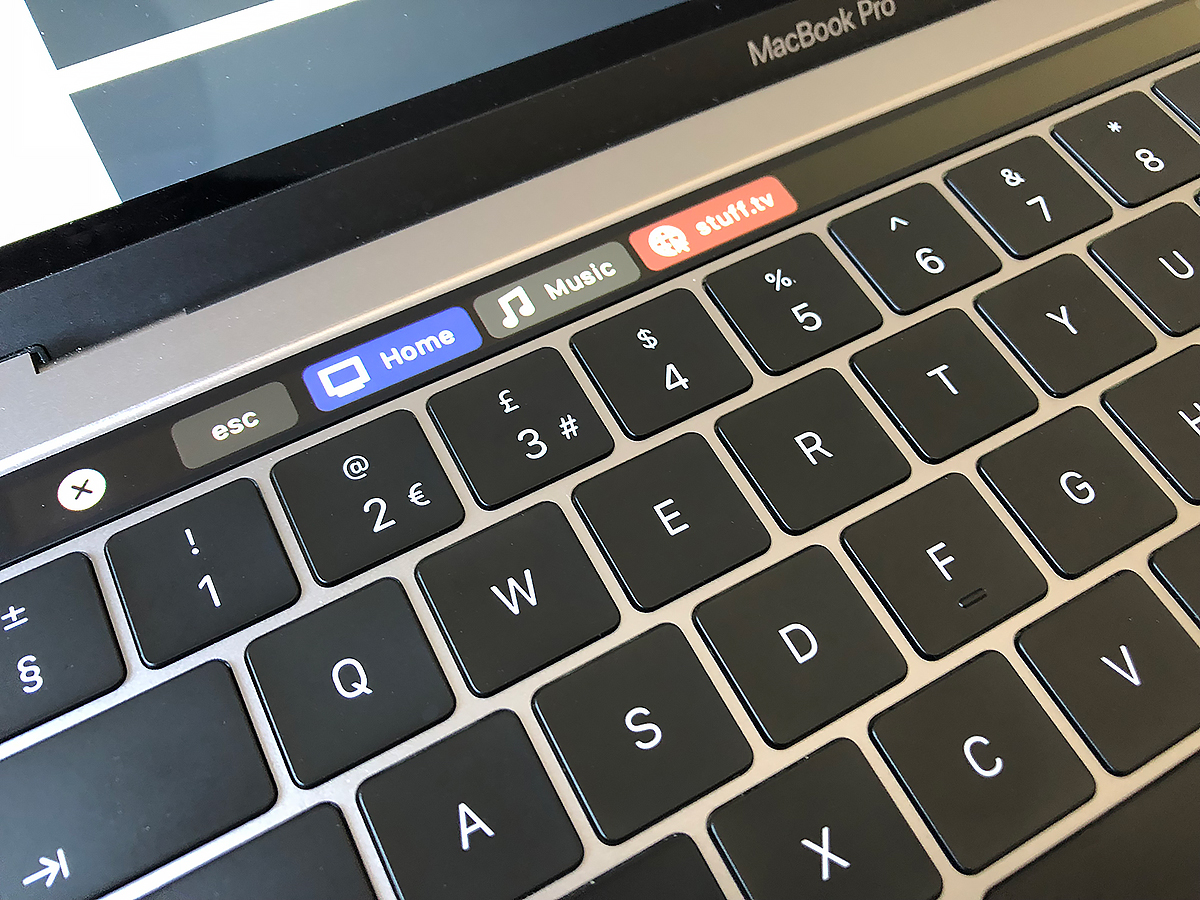 Above the keyboard, the Touch Bar hangs around like a wallflower, hoping everyone will one day love it. And if you want the latest MacBook Pro tech, you've no option but to have one, because models with physical function keys remain rooted in 2017.
Having not used a Touch Bar for a while, I remain in two minds about it. The lack of a physical Escape button irks, but having Touch ID on a Mac is great, and the general principle of a context-sensitive strip of keys isn't bad.
Apple apps make particularly good use of the Touch Bar, surfacing options otherwise buried deep (Logic Pro X), or enabling you to adjust properties of selected content without you moving the cursor (Pages; Numbers).
With BetterTouchTool, I enjoyed going further, making customisable buttons to trigger various actions. You can't help but feel, though, that the Touch Bar's absence from other Macs has stymied developer support.
Screen time
The MacBook Pro display remains broadly the same. You get a fairly chunky bezel for a modern notebook (although that at least makes it easy to focus on screen content). And there's no change to the 2560×1600 resolution, which even last year had been bettered by some Windows rivals.
Even so, it's hard to find fault in this display. It's bright and fully supports the wide colour P3 gamut – ideal for visual creative work. And while some Windows notebook displays are technically sharper, you need your nose almost pressed to the screen before you get any hint of the jaggies.
Also, the new MacBook Pro display adds True Tone. Like on the iPad Pro and last year's iPhones, this adjusts the screen's temperature based on ambient light. That might sound like a bad idea for pro users, but only those specifically working on colour-accurate imagery will need to disable it. Everyone else will want True Tone on all the time – unless they hate their eyes.
Speak up
Another new bit of tech in the MacBook Pro is Apple's T2 chip. This debuted in the iMac Pro, and enables a bunch of functions to do with audio and SSD controllers, storage encryption, and secure boot. Also, it means Hey Siri finally comes to the Mac.
Setting this up takes a minute or so, which mostly involves your Mac asking you to say a few key phrases. It then feels quite natural to ask your Mac to turn on a screen saver, what the weather's like in a holiday destination, or to fire up Apple Music.
You might, though, wonder when Apple will have its devices communicate with each other regarding which one is being addressed. It gets old saying Hey Siri to a MacBook Pro, and then finding nearby iOS devices expectantly awaiting input.
Apple MacBook Pro 13in with Touch Bar (2018) verdict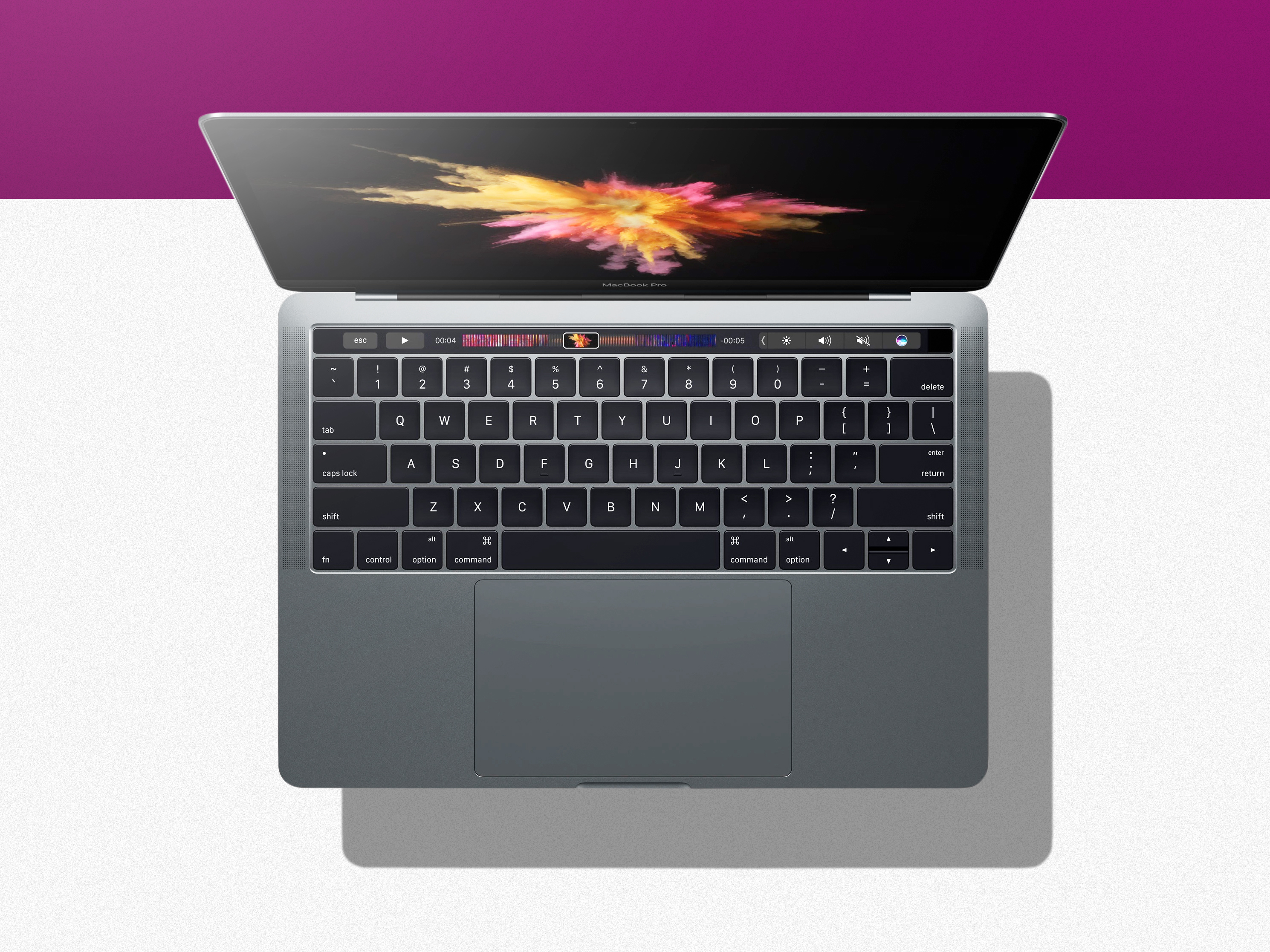 Still, these changes are all good stuff. Sure, it'd be great to see Face ID on the MacBook Pro, but that won't happen until a major overhaul. In the meantime, we get plenty of extra power, an improved display, a quieter keyboard, and a battery that gets the machine through an entire day of normal use – assuming 'normal' to you isn't running games and hugely demanding software non-stop.
What you won't enjoy is the impact on your wallet. The base level price of £1749 isn't too bad, but that only gets you an i5, 8GB of RAM and 256GB of storage – and you must be mindful the MacBook Pro is a sealed unit. What you choose at the point of purchase are the specs for the Mac's entire life – bar the potential to use external GPUs.
The set-up Apple loaned Stuff would set you back an eye-watering £3599. The SSD accounts for much of that, the 2TB option adding a whopping £1400. But even 512GB costs an extra 200 quid (1TB is £600), and bumping up the RAM to 16GB costs another £180, for some nudging the MacBook Pro from lust territory to 'What are the alternatives?'
Of course, if you swear by macOS, there aren't any, bar something old (MacBook Air) or comparatively underpowered (MacBook). So if you do want a shiny MacBook Pro, it's just the price you have to pay. Fortunately, for the outlay you do get a pretty great pro-grade notebook.
Tech specs
| | |
| --- | --- |
| Screen | True Tone 13.3in, 2560×1600 LED w/ DCI-P3 wide colour gamut |
| CPU | Intel Core i5 @ 2.3GHz; configurable to i7 @ 2.7GHz |
| Memory | 8GB / 16GB |
| Storage | 256GB / 512GB / 1TB / 2TB SSD |
| Connectivity | 4x Thunderbolt 3 (USB‑C); 3.5mm headphone port |
| Operating system | macOS High Sierra |
| Battery | 58Wh non-removable |
| Dimensions | 304x212x15mm; 1.37kg |
Stuff Says…
A strong update to Apple's 13-inch flagship notebook, not least if you look beyond the surface
Good Stuff
More powerful innards
Keyboard is quieter
True Tone display is great
Really nippy SSD
Bad Stuff
Expensive
Touch Bar lacks support
Non-Touch Bar model not (yet?) updated