Apple MacBook Pro 16in (2019) review
It really is sweet sixteen as Apple's latest notebook outshines its flawed predecessor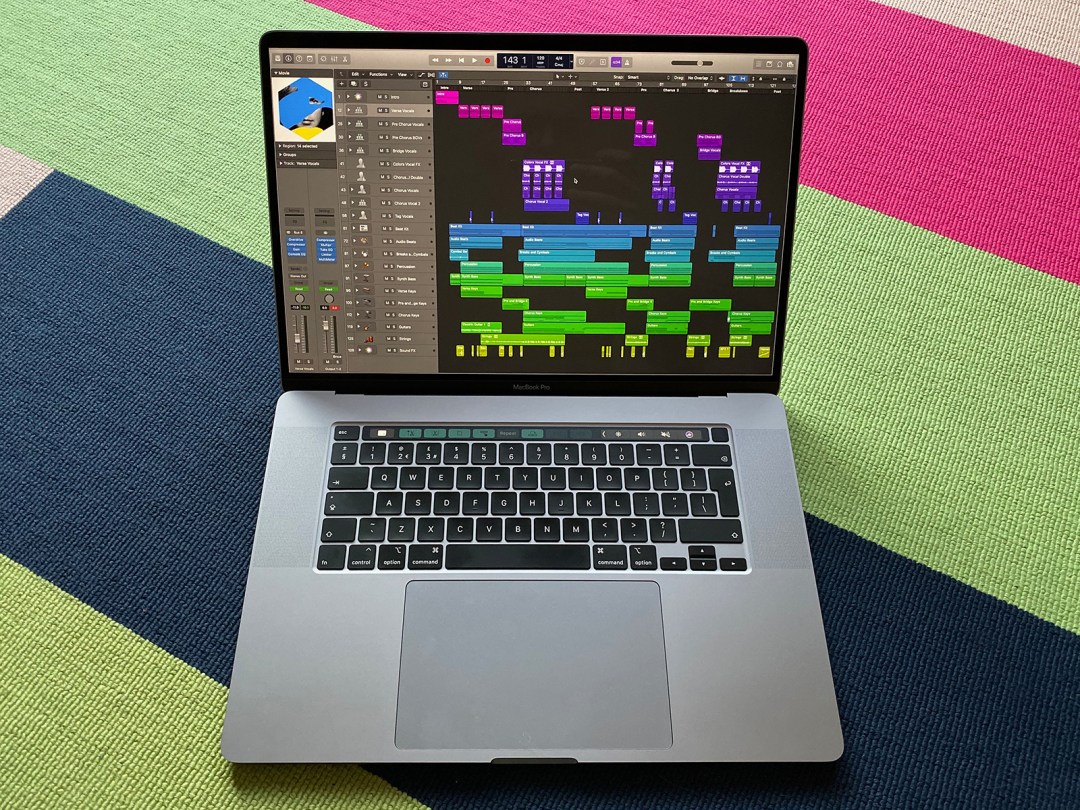 With its latest iPhones, you might wonder if Apple's now welding the word 'pro' to product lines with a touch too much merry abandon. But this latest MacBook Pro is the real deal – a full-fat high-end laptop for creative types.
It's also a message. This is Apple's retort to people who say it never listens. Although this Mac might not outwardly look that much different from its predecessor, keen eyes will notice changes the second they open the lid – and they're more readily apparent when you start using the thing.
Keys are good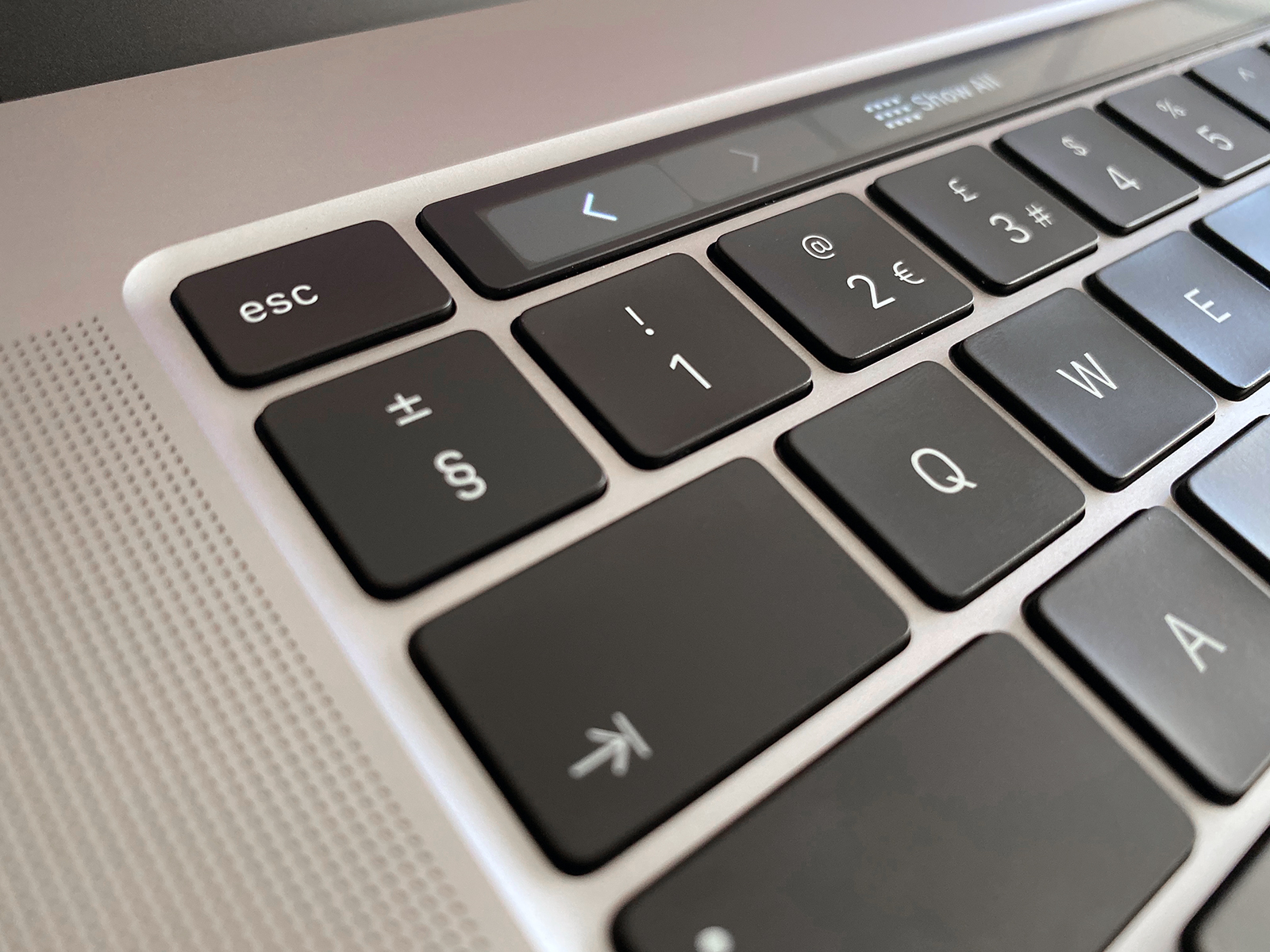 If you've wasted quality time yelling at the virtual Escape key on a Touch Bar-equipped Mac, prepare for your swear jar to go hungry. The physical Escape key's return is bliss (as is the 'inverted T' arrow key layout) on everything from smashing out words to programming.
But the keyboard as a whole is the real revelation. A new scissor switch mechanism replaces the derided butterfly one. Whether this will prove more durable is unknown, but it certainly feels more comfortable – similar to Apple's desktop Magic Keyboard, albeit with marginally less travel. As an added bonus, frantically tapping away no longer deafens everyone in the immediate vicinity.
Beyond that, inputs include a slightly smaller Touch Bar, a now-separate Touch ID button (like on the MacBook Air), and a multitouch trackpad the size of a small dinner tray.
The big screen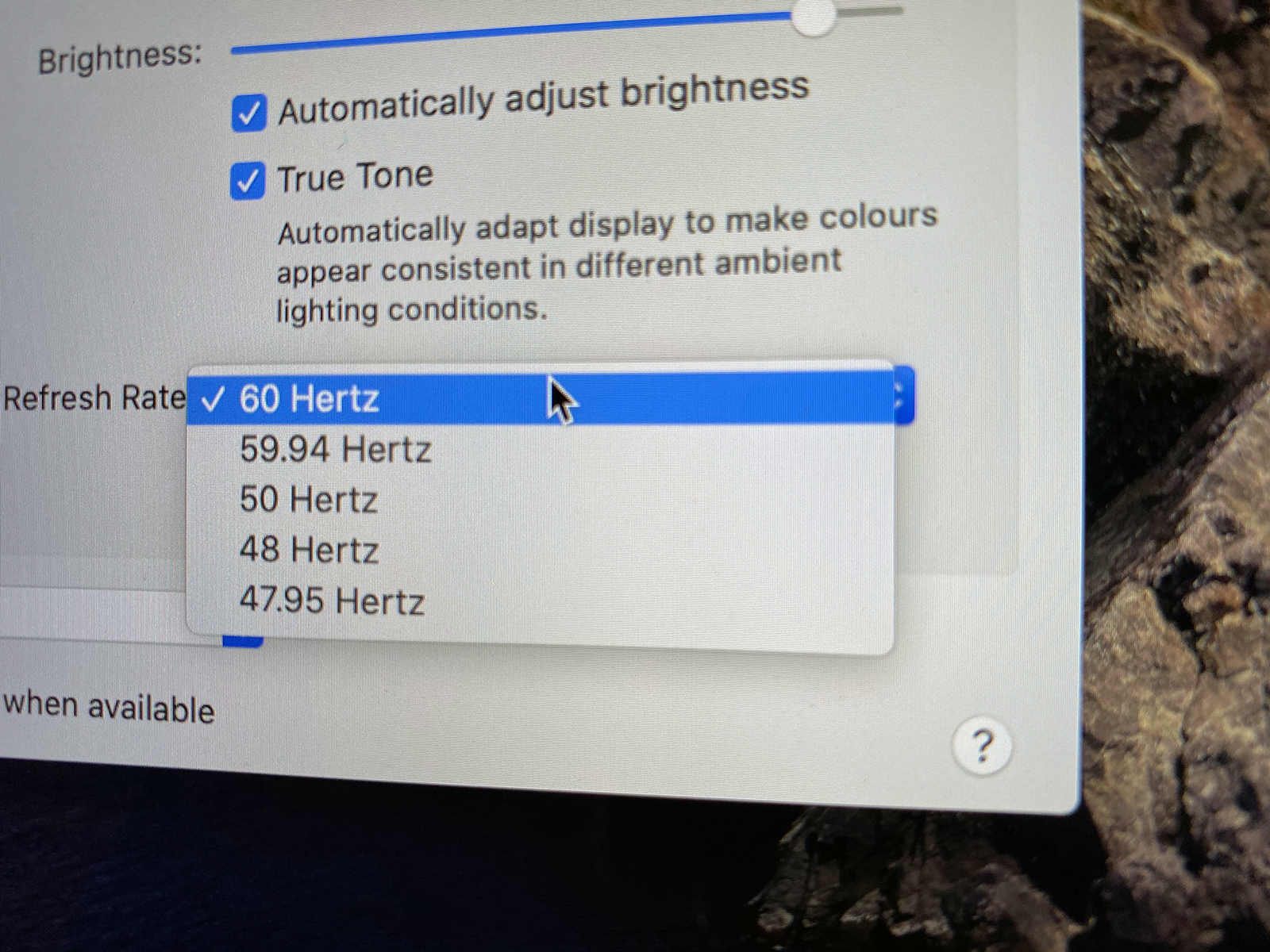 Apple says customers constantly demand bigger screens, and so this unit shaves the bezels a bit to pack in a bigger one. It has a resolution of 3072×1920px at 226ppi (up from 2880×1800 at 220ppi) – all in a frame that's not meaningfully bigger (unless you're sporting a very tight case/bag set-up). The change is subtle, but noticeable – everything's a touch roomier.
As you'd expect from Apple, the display is colour accurate and bright. 500 nits is enough for most uses, if not quite at the eye-searing levels some photographers might pine for. Video types should be pleased, though – you can adjust this display's refresh rate to match footage when you're frantically hacking to bits the next Hollywood blockbuster in Final Cut Pro X.
The only major negative (bar, touchscreen fans, the lack of a touchscreen) is what's lurking in the top bezel: there's no Face ID, and Apple's bafflingly not upgraded the FaceTime camera. So your swanky new notebook will output relatively crummy 720p imagery when you're chatting to people.
Play it loud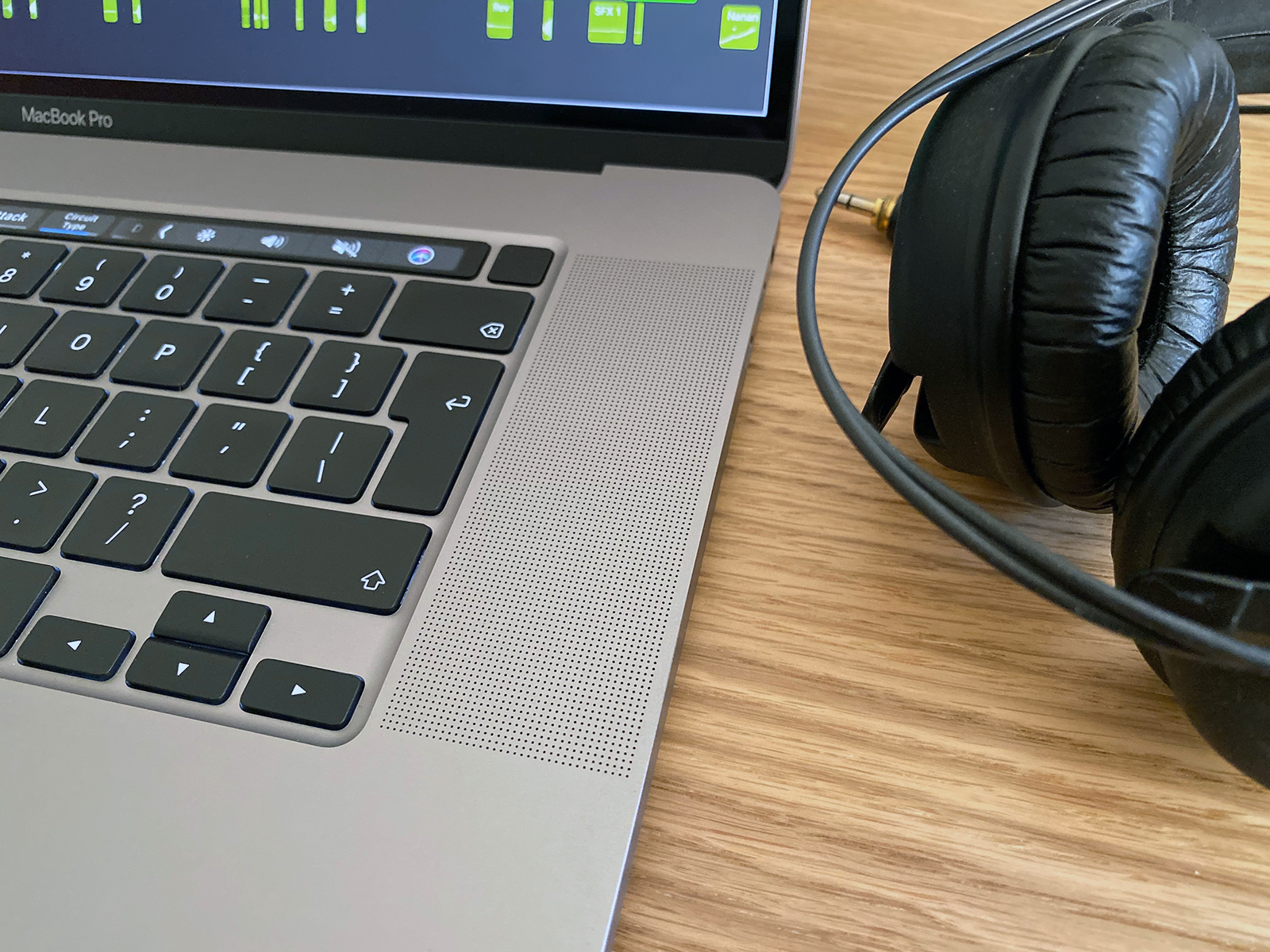 Most notebook manufacturers don't seem to care too much about speakers. Big mistake – people spend loads of time shoving all kinds of audio goodness (and, depending on musical taste, badness) into their ears. But you don't always want to faff about with headphones.
What's most surprising with Apple's new MacBook Pro isn't that the speakers are really good for a laptop, but that they're just really good full stop. During testing, we flipped back and forth between the built-in speakers and desktop Ruark MR1 Mk2s and decided the Mac's speakers weren't obviously worse – just different. They're thinner at the low end, but offer an astonishing soundstage with surprising audio separation and height.
Apple's achieved this by way of cunning tech (a six-speaker system; back-to-back drivers), and the same's true for the new three-mic array that the company calls "studio quality". It's a stretch to imagine Adele singing into a MacBook Pro during her next recording session, but it's good enough for a podcast or for blasting out vocal demos in Logic Pro. (Apologies to the neighbours on that last bit having been thoroughly tested during review.)
Raw power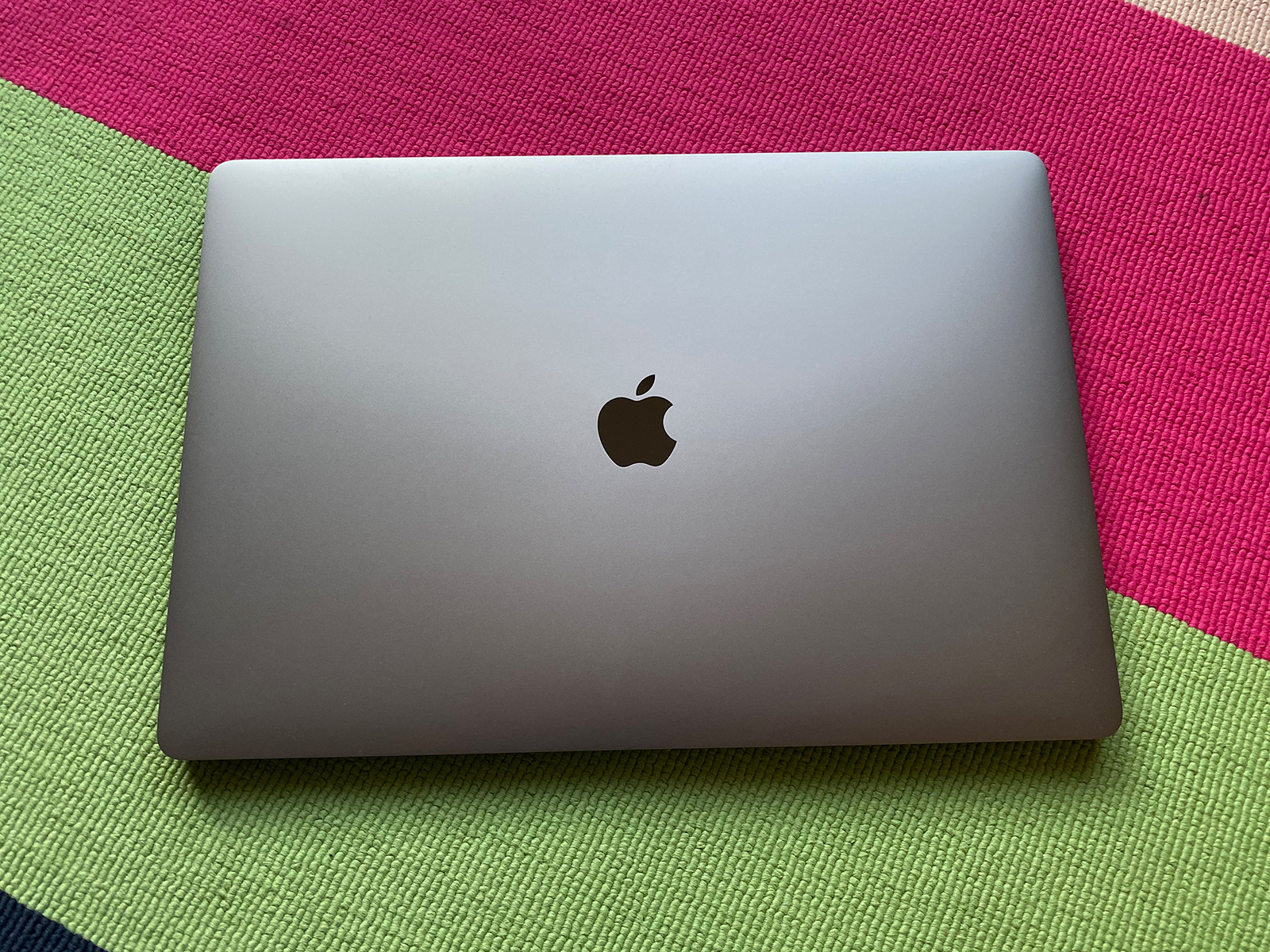 All kinds of stats are going to be hurled at your face from Apple and elsewhere, but here are the really important bits when it comes to performance: CPU speed and single-core performance is broadly on par with the machine's predecessor (with closest equivelant specs) ; GPU is way up; and Apple's radically improved the thermal architecture, along with enabling you to kit out this new notebook with a bank-account-mugging 64GB RAM and 8TB storage.
Things are especially great with Apple's own apps – during testing, there was only one hiccup in Logic when perhaps chucking a few too many virtual synths into the mix. Games? Well, you're probably still better off with Windows (given that you get cheaper machines and more titles). Everything else? It depends what you're doing, but during testing we found with anything from photo editing to video encoding, this Mac impressed.
Occasionally, we found there was some warmth around the top of the keyboard, but only once did the Touch Bar get uncomfortable (during a period where the machine was being driven heavily over an extended period); otherwise, heat and fan noise remained pleasingly absent.
MacBook Pro 16in (2019) verdict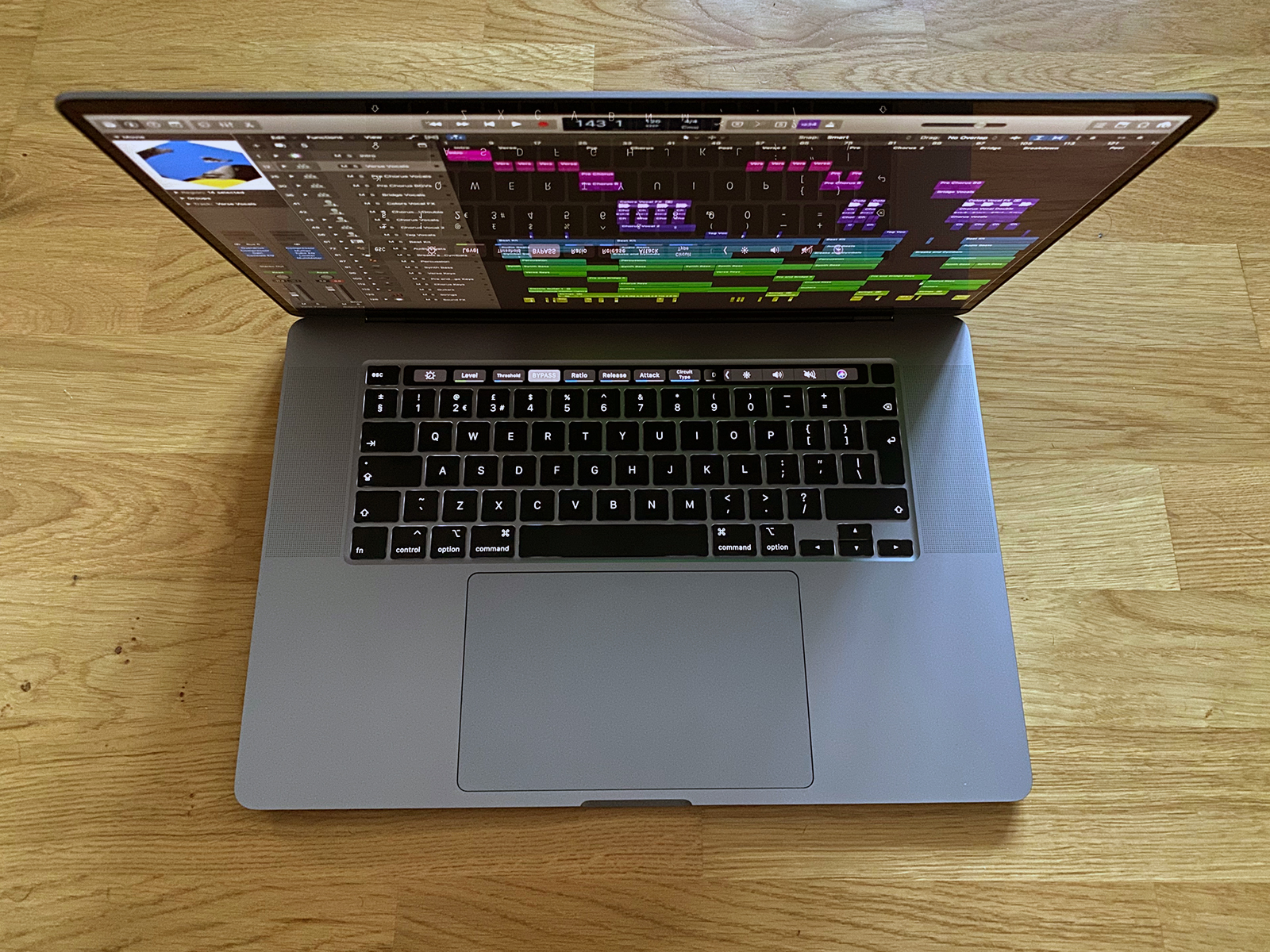 This isn't a radical notebook revolution. What it represents is Apple taking its MacBook line into the future, but in a way where we're all along for the ride, rather than having to put up with questionable decisions. And, sure, some people are going to bleat that this 16in model doesn't look much different from its predecessor, and even that it's a shade heavier.
The thing is, all this fades away when you start using it. The keyboard is better. The screen is superb. The speakers are great. It only rarely gets warm. Even the battery lasts longer. Of course, you pay for all that. This is a wallet-thumping piece of kit, with the clue being in the name – because here, 'pro' still means something.
For many Stuff readers, that positions this particular MacBook Pro as a curiosity or a slice of unnecessary bling. If you're wrestling daily with high-end creative or development work, it's excellent. If not, it's sheer overkill. But even if you're better suited to a cheaper Mac, be glad this one exists, because soon the technology within will filter down to the rest of Apple's line – and that really will feel like a revolution.
Tech specs
| | |
| --- | --- |
| Screen | True Tone 16in, 3072×1920 LED w/ DCI-P3 wide colour gamut |
| CPU | 6-core Intel Core i7 @ 2.6GHz; configurable to i9 @ 2.4GHz |
| Memory | 16GB / 32GB / 64GB |
| Graphics | AMD Radeon Pro 5300M with 4GB GDDR6 memory; configurable to AMD Radeon Pro 5500M with 8GB GDDR6 |
| Storage | 512GB / 1TB / 2TB / 4TB / 8TB SSD |
| Connections | 4× Thunderbolt 3 (USB‑C); 3.5mm headphone port |
| Operating system | macOS Catalina |
| Battery life | Up to 11 hours wireless web |
| Dimensions | 35.70×24.59×1.62cm; 2.0kg |
Stuff Says…
An excellent upgrade for creative pros, and a Mac notebook that bodes well for lower-end upgrades next year
Good Stuff
Stellar display
Plenty of raw power
Much improved keyboard
Surprisingly great speakers
Longer-lasting battery
Bad Stuff
720p FaceTime camera
No way to later upgrade RAM