Apple Watch Nike+ review
Small, Nike-flavoured tweaks make the Series 2 even sportier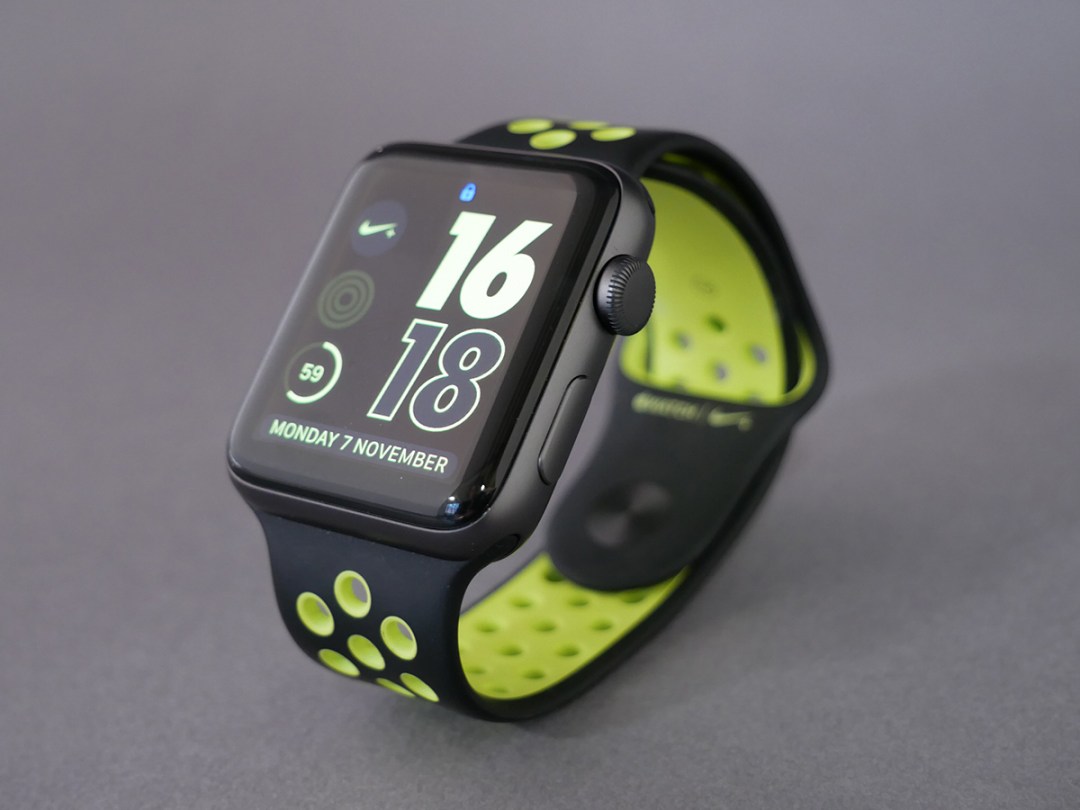 Apple loves a special edition where the Watch is concerned.
For those buyers looking for something a little less ubiquitous than the standard aluminium Watch there's the stainless steel version. Or a version with a posh Hermès strap. Or even the £1250 ceramic Apple Watch Edition.
But what if you're the energetic type and want your Apple Watch to better reflect that? That's where the Apple Watch Nike+ comes in.
In terms of specification this is identical to the standard Apple Watch Series 2, but it does get a couple of Nike-flavoured exclusives in the form of faces and straps.
There's also the new version of the Nike+ Run Club app that, while not actually exclusive to the Nike version of the Watch, is featured as part of the setup, which makes it well worth a look here.
How much extra does the dedicated Nike nerd need to fork out for these little tweaks? Absolutely nothing – it costs no more than the entry-level Series 2. The question is whether it's a free upgrade or a variant to be avoided…
Apple Watch Nike+ design: strapped for sport
Easily the most striking and most successful element of the Apple Watch Nike+ is its exclusive strap, referred to as the Nike Sport Band.
Essentially, this is the standard Sport Band with a load of holes punched through it, which I realise doesn't exactly sound revolutionary, but the result is a strap that's even lighter and more comfortable than the already very comfortable standard design. It's just that little bit stretchier and more flexible, and that means you can wear it just a little bit tighter – that can be a big help for accurate heart rate measurements.
If you'd prefer your Apple Watch Nike+ to look a little more subtle than the version I've got here, there are three other variants of the strap available. The grey/green version is still fairly attention-grabbing, but the grey/white and black/grey versions both blend in a lot better. And, of course, if you fancy a change at some point you can simply buy a new strap from Apple or a third-party manufacturer, and quickly swap it in.
Apple Watch Nike+ exclusive faces
As with every version of the Apple Watch, the strap you choose is just the start of the customisation options available to you. At this point there are loads of different watch faces available, and the Nike+ edition of the Watch gets some that aren't available on any other version.
The exclusive options essentially boil down to three basic designs – one digital and two analogue, but each one of those can be customised further by switching between white or Nike Volt (bright green) for many of the elements, and by swapping out the complications.
Complications, for the uninitiated, are the little icons dotted around many Apple Watch faces. They're designed to work as shortcuts to certain apps and in many cases deliver at-a-glance information. The digital Nike+ face, for example, has a column of three round icons to the left of the digital clock that by default represent the Nike+ Run Club app (more detail on which below), the calendar and weather, and a wide badge at the bottom that acts as a shortcut to start a run.
These are all complications, and as you can see from the picture above, I've swapped some of them so that Apple's activity rings and my Watch's battery level are always displayed. The only thing you can't do is remove the Nike tick, which is the shortcut to the Nike+ Run Club app. Well, you've got to expect that really, haven't you?
Even with that concession, I have to say that I've found the Nike+ Digital face to be one of the most readable around, so it's well worth trying out even if you're not a Nike super-fan.
Apple Watch Nike+: the Nike+ Run Club app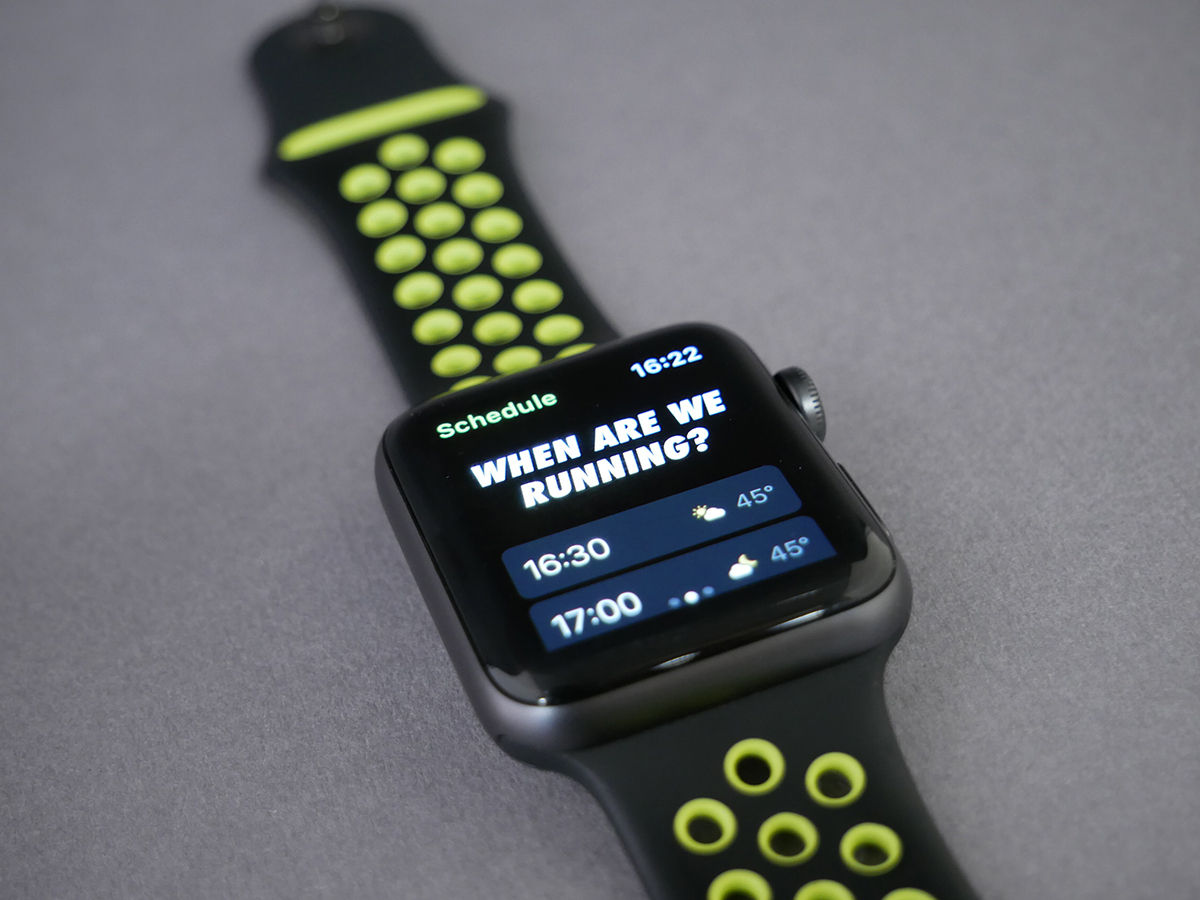 As mentioned above, the Nike+ Run Club app is not exclusive to the Nike+ version of the Apple Watch, but it has been freshly updated to coincide with the launch of the hardware and you are encouraged to install it as part of the setup process, so it's worth taking a look at in a bit more detail here.
First up (and it's an obvious one) – Nike+ Run Club is a running app. Unlike Apple's own Workouts it's entirely dedicated to pounding pavements and treadmills. It does, however, share one of Workouts' best features, in that it can utilise the Apple Watch Series 2's built-in GPS chip so that you can record your runs without the help of your phone. For many people this is a big deal of a feature, and one that other popular fitness apps – such as Strava and Map My Run – don't yet offer.
It's also a very simple app, and that's absolutely intentional – the idea is that it gets you started on a run as quickly as possible. Open the app and you're immediately presented by a big green button labelled 'Start'. Tap that and you're given a 3, 2, 1 countdown before your run begins. Too many taps for you? Just say "Hey, Siri, let's run" into a Nike+ Watch and that countdown begins immediately. Best make sure you're ready to go.
It's also probably best if you've selected the 'Advanced' mode before you set off as well, as the default mode only has readouts for distance and time. Even the most undemanding of runners are likely to want to check on their pace and heart rate during a jog, and these are only enabled in Advanced mode. Even then the BPM is a bit small for quick glances and the pace seems a little erratic while you're on the move, but seeing as they don't make the rest of the info harder to read I'd recommend adding them in.
There seem to be a couple of issues in the post-run performance of the app, too. At the time of writing it's about 24 hours since my last 5km run, and every time I try to check the stats of the run using the Activity tab in the iPhone app I find there are some pieces of info missing, and each time those missing pieces seem to swicth around. At first there were no figures for BPM or elevation, then when I checked back I had an elevation figure but pace was missing. At no point have I logged in to find a full suite of stats. In other words, the new version of the Nike+ Run Club app seems to be pretty buggy right now.
That's not to say there aren't some good things about the Nike+ Run Club app. Its biggest success is how it motivates you to keep running and keep improving. Just under that big, green Start button on the Watch is a smaller, not green 'match it' button, which immediately starts a run that targets the distance or duration of your last run.
Or you can swipe right from the main Start screen to get to a page that asks 'when are we running?' and offers a list of time slots complete with little icons representing the expected weather at that time. It's a great way to check for the best time to run and to mentally commit yourself to getting out there and getting on with it.
Then there's the community aspect of the Nike+ Run Club phone app, which offers not only feeds and leaderboards for your friends and the community at large, but also allows you to register for free, paced club runs organised by Nike. Admittedly these club runs are limited to a few cities across the world, but if you're a Londoner or someone looking for a fun social run while visiting a city abroad (some include a bit of sightseeing, apparently) these are a really neat little added extra.
It's these extra features that make it such a shame that the Nike+ Run Club app has launched with those niggling bugs. Once those have been squashed, though, this should be a very simple, motivating alternative to Apple Workouts that's especially good for beginners or casual joggers.
But remember, you don't need the Nike+ Apple Watch to get the Run Club app, so it shouldn't really have an effect on which version of the Apple Watch you buy.
Apple Watch Nike+: the verdict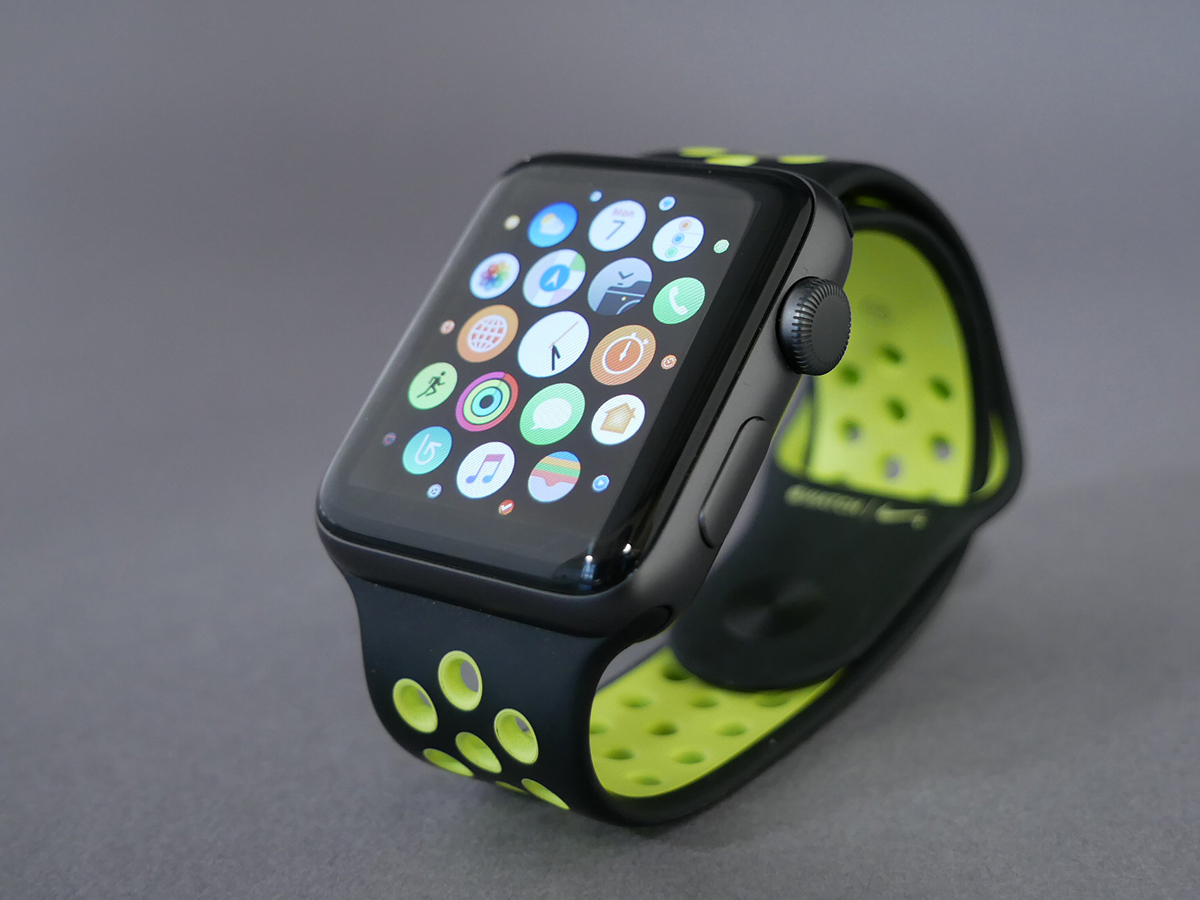 You'll notice I've not gone into the general details of the Apple Watch Series 2, and that's because I've already written a pretty exhaustive review of that, which you can check out here:
Want the short version? I think the Apple Watch Series 2 is a brilliant device, and the first wearable to really successfully bridge the gap between sports watch and smartwatch.
But should you buy the standard edition or the Nike+ version? Seeing as the price is the same, I'd say that if you're planning on getting all sporty with the Apple Watch the Nike+ version is the one to get, even if you're not specifically a Nike fan.
The exclusive faces are good but not terribly exciting, and the Nike+ Run Club app is available to all Apple Watches. The strap, though, is a real winner. Lighter, more breathable and more flexible, it's simply more comfortable when working out, regardless of the sport.
It's a fairly minor improvement, for sure, but it's a minor improvement that costs you no extra money. Now that's the kind of maths we can all get behind.
Buy the Apple Watch Nike+ here from Currys
Stuff Says…
That sporty strap makes the Nike+ version of the Apple Watch the one to buy if you're the energetic type
Good Stuff
Lighter, stretchier, more flexible strap is great for sport
Exclusive faces will appeal to Nike fans
The same, brilliant Apple Watch Series 2 underneath
Costs no extra than the standard version
Bad Stuff
Nike+ Run Club not yet up to full speed