Apple Watch Series 2 review
Jack of all trades, master of most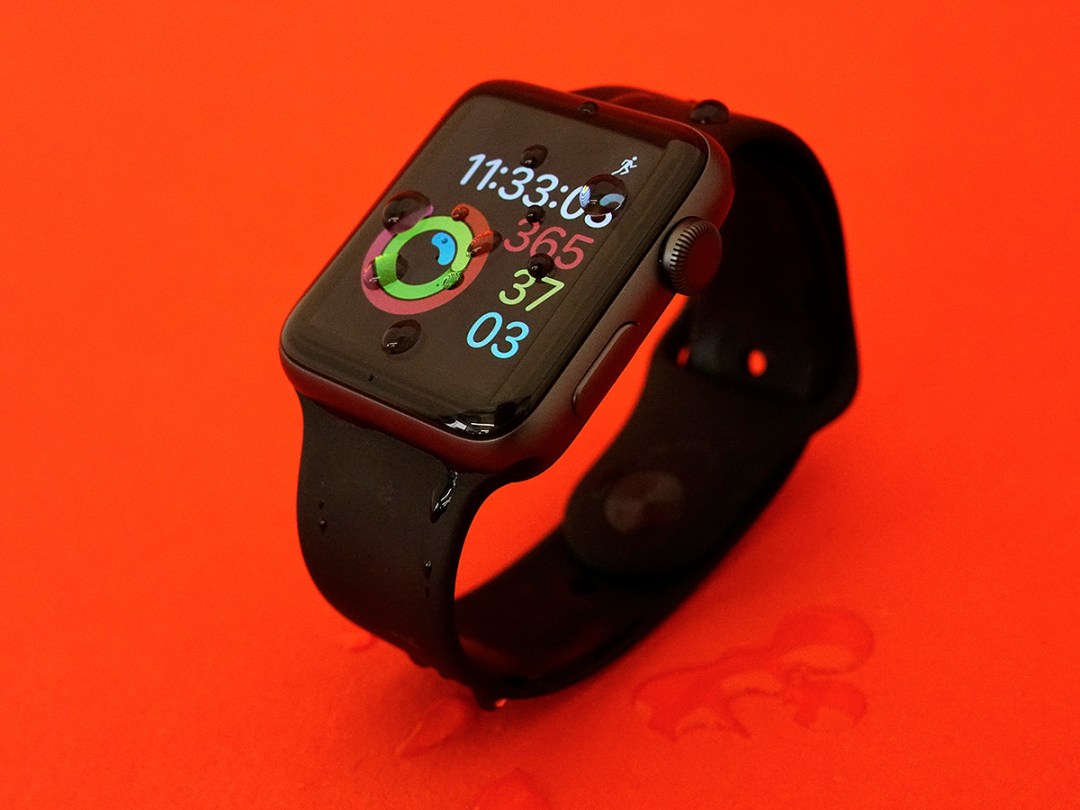 Gadget fans after a smartwatch have always had to ask themselves a big question: do I care more about sports tracking or smart functionality?
That's because they all favour one over the other. You can get a sports watch that's got some basic smarts like phone notifications, or a smartwatch that dabbles in sports tracking. Think along the lines of the Garmin Forerunner range for an example of the former, and the original Apple Watch for the latter.
Both are great, but they force you down a bit of an alley. We've been waiting for a watch to bridge the gap between sports and smarts, and – to cut a long story short – that wait is over.
It might look almost identical to its predecessor, but the Apple Watch Series 2 is packed with little tweaks that make it something of a sports star.
Seeing as it was already the smartest watch in town, that makes it a real watershed wearable.
Apple Watch Series 2 design: waterproofing for the win
It's hard to tell, but the Series 2 is nearly a millimetre thicker than the original Apple Watch. Is the extra millimetre a big deal? No, you just don't notice it, even with both models side-by-side.
Having said that, the Apple Watch was already pretty thick by 'normal' watch standards, so a slimming down would have been better.
Given the extra features, it's easy to see why going a little chunkier was the only option. The Watch Series 2 packs a much faster CPU and bigger battery, but the GPS and water-proofing are bound to add bulk as well.
Still, if you own a first-gen Apple Watch you won't notice a difference when switching to the new one. If you've never tried an Apple Watch on, you just need to know that it's supremely comfortable to wear – especially if you opt for one of the basic Sport Bands. A certain tightness is necessary for accurate heart-rate monitoring, but it'll feel natural in no time.
That's far from the only type of strap available, though. There are now 10 different designs, available in numerous colours – and that's just the official straps.
For some people, that means buying a few different straps and tweaking the look of their Watch on a whim, but for others it presents the opportunity to show off by forking out for something fancy. £699 for a Hermès Double Buckle Cuff? Me neither.
If you really want the world to know that you're loaded, you can take it even further and plump for the White Ceramic Watch. It starts at an eye-watering £1249.
In fairness, having seen and touched it myself, I can attest to this finish being absolutely beautiful.
I couldn't personally ever justify spending the extra £980 over the standard Series 2 Watch, which is, lest we forget, feature-identical, but to these eyes it's a far prettier and classier finish than the £10,000 Gold Watch Edition. Apple has now thankfully banished that garish wearable to gadget history.
At the other end of the spectrum…
…is the Apple Watch Nike+. This is actually the same price as the entry-level Series 2, but comes with an exclusive strap and Nike-specific Watch Faces.
The faces aren't terribly exciting if you ask me, but the strap is actually pretty great – essentially a lighter, more flexible and cooler version of the fantastic Sport Band, thanks to those air holes.
If you're a serious runner or Nike fan, you might want to wait and pick up this special edition when it launches in late October.
Apple Watch Series 2: getting swimmy with it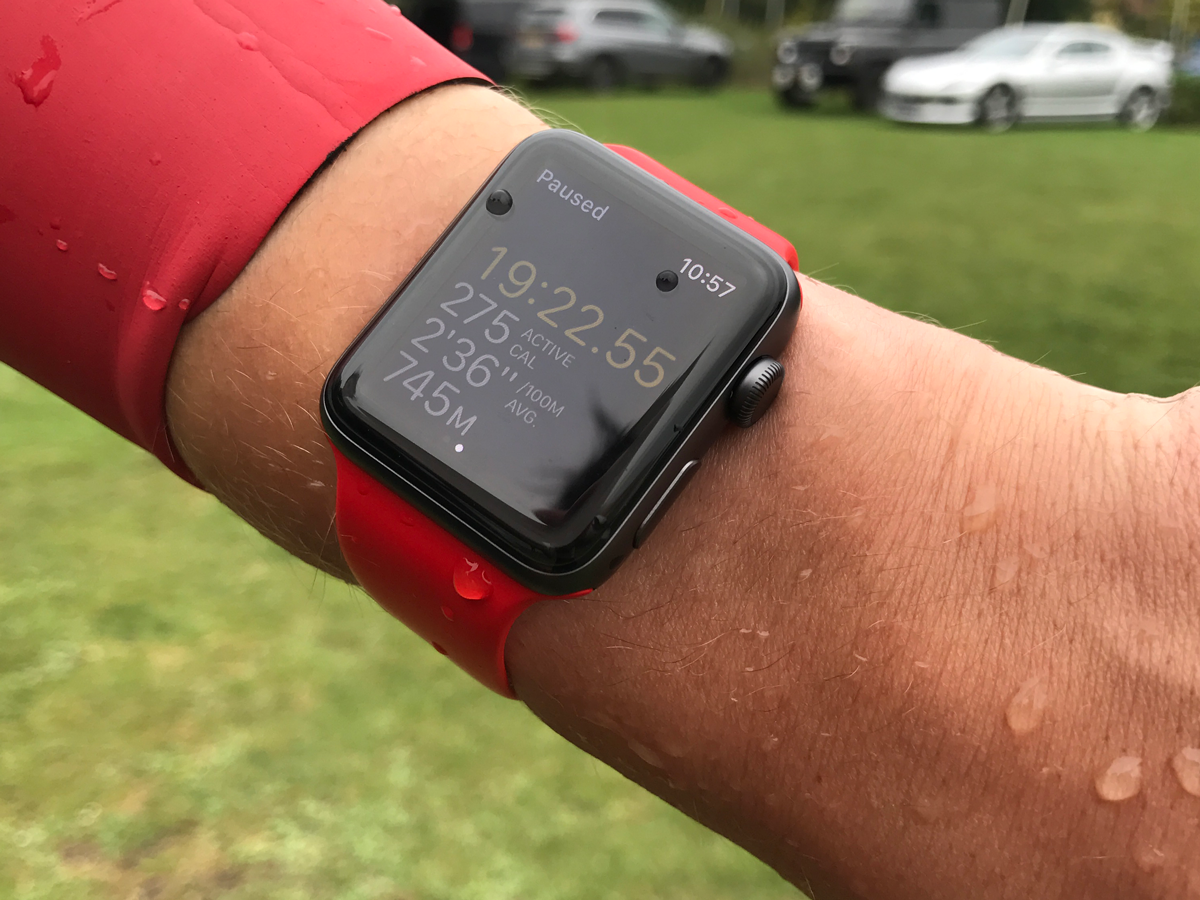 If you're a swimmer – and I am – the Series 2's waterproofing is a very big deal. Swim-tracking is obviously about more than simply not drowning at the first sign of a dunk, though, and Apple has made sure your swims are properly recorded.
Unsurprisingly, swim workouts are started from the existing Workout app. From here, you choose between pool and open water swimming – the only real difference being lap-counting for the pool and GPS for open water.
In both cases it has proved very accurate, with the accelerometer doing a brilliant job of counting strokes and lengths when pool swimming, and the GPS sensor producing almost precisely the expected distances outdoors.
Just keep in mind, that GPS only works when the watch is out of the water. It's great for front-crawl, as it pings the satellite every time your Watch arm performs the recovery part of the stroke, but much less so with breaststroke.
All the electronics are sealed, but the speaker port isn't, because physics. You need air to make noise – that's just how speakers work. Said port inevitably fills with water when the watch is submerged, but thanks to a feature we're calling "tinkle mode", that water can be ejected by twisting the digital crown while on the pause screen.
Don't worry if you forget – that water will eventually be vibrated out through normal use, but the speaker will sound pretty muffled in the meantime.
Apple Watch Series 2: an all-round sports star
No matter the sport, the Workout app is extremely simple to use and has all the features you're likely to need – plus it gives you plenty of stats to pore over once you get back to your phone and open the Activity app.
Here you'll find calories burned, distance travelled, average speed, average heart rate and even a map, colour-coded to immediately show you the parts of your session where you were over or under your average by 10%. I've been using a Garmin Fenix 3 for over a year now, and while I love that watch, I'm genuinely finding the Workout and Activity duo's combination of simplicity and stat-crunching far more appealing.
What's harder to tell is just how accurate the Watch's number crunching is.
As anyone who's dabbled with calorie-counting will tell you, practically every device and app will give you a different figure for the same activity – often wildly so. Apple, perhaps unsurprisingly, reckons the Workout app on the Watch is as accurate as these things come, and that the vast amount of research it's been conducting on hundreds of people at its secret fitness facility allows it to tailor its calorie-counting to a practically individual level.
It's extremely hard to put that claim to the test without a lab of our own. All I can say is that it feels about right – a little more generous than the very stingy Strava, but a good deal less so than Garmin.
Of course, if you're doing a sport that isn't swimming, there are already loads of tracking apps available for the Watch, with Strava being a particular favourite for both cycling and running. Most of these already benefit from the Series 2's addition of GPS, which gives you an extra reason – along with the built-in heart-rate monitor and music storage – to leave the phone at home when you set off on your run.
And unlike many other sports watches, the Apple Watch Series 2 locks onto GPS satellites in a matter of seconds. Believe me, there are few things more enthusiasm-sapping than hanging around outside your house in your running gear, staring at a watch that's fruitlessly searching for a darn satellite.
The Series 2's sporting credentials are boosted yet further by a display that's twice as bright as the original Watch. At home or in the office that doesn't really make a difference, but it's far easier to read in bright sunlight. That makes a massive difference when you're attempting to get an instant update on your cycle/run/swim progress.
The screen is otherwise the same, and that's absolutely fine – it's sharp, punchy and vibrant, in typical Apple fashion.
Apple Watch Series 2 performance: longer-lasting and faster, too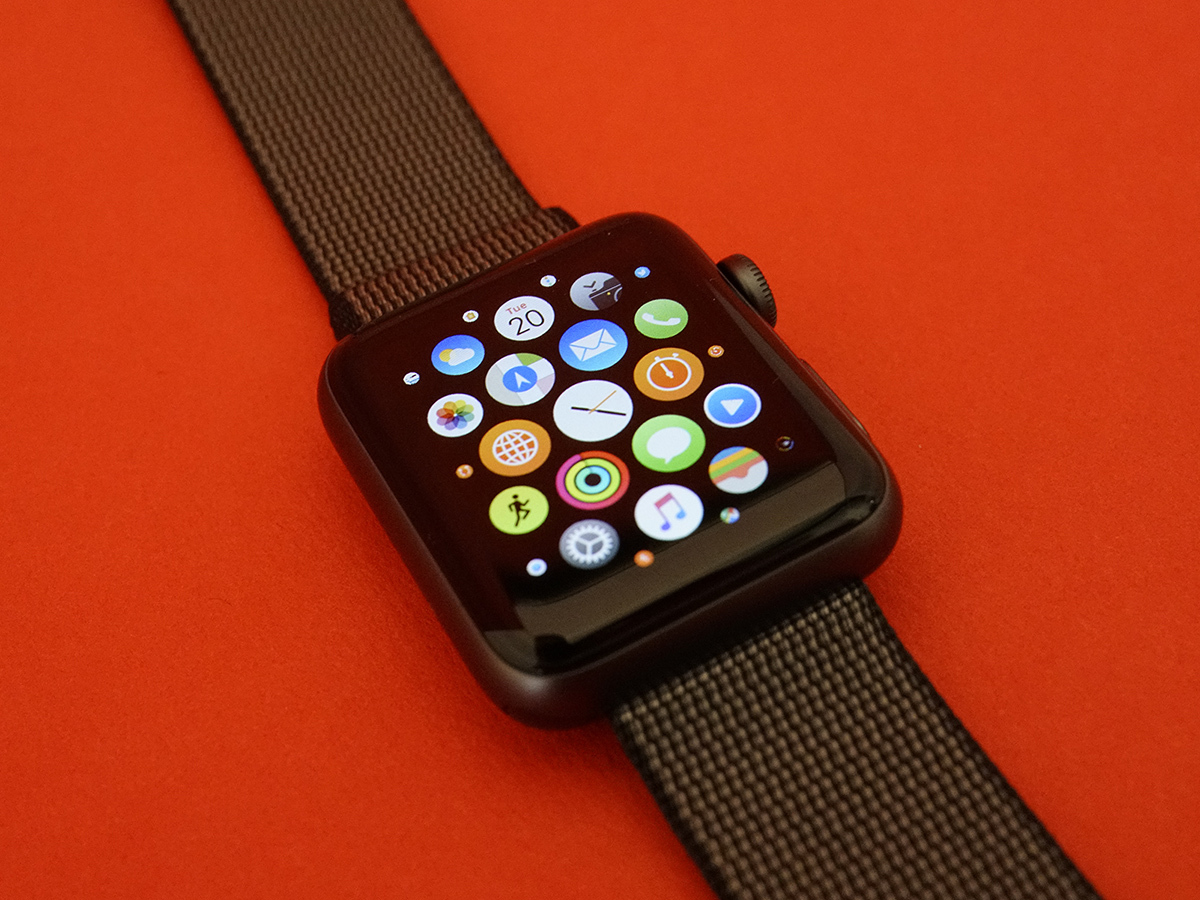 With a GPU that's twice as powerful as the old one and a CPU that's 1.5x faster, you'd expect the Series 2 Watch to be a fair bit snappier than its predecessor – and you'd be right.
The old Watch wasn't exactly sluggish, but there were moments where the general fluidity was interrupted by an un-Apple-like pause, particularly when opening apps. That's changed significantly, with all apps opening much quicker and your regularly used apps being primed for instant access. The screen seems to spring to life a smidge quicker when you twist your wrist to look at it, too.
The extra power, screen brightness and addition of GPS thankfully don't come at the expense of battery life, either. In fact, the battery now lasts a lot longer than before, and actually even longer than Apple's own estimates.
Even with a couple of relatively short runs or cycles, we've been able to get two days from a single charge. That's far less than a Pebble or Garmin watch, but it does mean that forgetting your charger on an overnighter isn't necessarily going to leave you watchless for day two.
You'll probably still aim to charge it once a day, and in all likelihood will settle into a regular charging pattern. For most people that will be overnight – the Watch actually makes a rather nice bedside clock, especially when combined with the Magnetic Charging Dock.
I actually like to wear a watch while I sleep, so just juice-up for about an hour each morning before I leave the house. That's more than enough to get me through 24 hours.
If you're fretting more about the battery lasting an epic cycle or run than a regular day in the office, you'll be pleased to hear that the Watch can handle over 5 hours of constant tracking, including GPS, before conking out. That's enough for a nice, relaxed marathon.
Apple WatchOS 3: with great power comes great usability
Software is almost as crucial as hardware when it comes to smartwatches, and WatchOS 3 (which is pre-installed on new Watches and a free download for existing ones) makes a big improvement to the user experience.
Pressing the side button doesn't bring up a pointless list of your contacts who have Apple Watches any more. Instead, you're taken to the far more useful 'Dock', which is where your most regularly used apps are automatically stored for quicker access.
This change might seem small, but it makes a pretty huge difference to usability. You'll spend much less time rolling around the usual homescreen, trying to identify a specific app from a tiny, round icon.
Talking of specific apps, Breathe is very neat. At various times during the day it'll give you a nudge to take a minute and stop what you're doing to focus solely on your breathing. It's essentially a tiny bit of meditation, timed by a lovely blooming icon and taptic feedback.
That might sound very pretentious, but I've found it rather therapeutic in the last few days of testing. A placebo? Maybe, but who really cares as long as you find it helps. Oh, and you can of course dismiss or snooze the app if you're doing something important.
The Activity app continues to track your daily exercise, standing hours and general movement. The brightly coloured concentric circles make it really easy to see your progress at a glance, especially if you opt for one of the Activity-focused Watch Faces. The regular reminders feel like friendly, encouraging nudges, too – rather than irritating nagging. If you're looking for even more motivation, you can now share your Activity progress with friends and family, adding a dash of enjoyable competition to proceedings.
Of course, there are also now plenty of third-party apps for the Watch. Far too many to list, in fact, so let me name-check a few of my personal favourites: Hue for controlling my lights, Home for other HomeKit devices and scenes, Citymapper for quick journey tracking, Google Maps for directions, Slack for work messaging, and Camera Remote, which lets you use your Watch as a viewfinder. The Apple Watch makes much more sense than a phone as a device for Apple Pay, too.
Finally, a little mention for Siri, lest he/she feels left out. Like Apple Pay, the voice-activated personal assistant makes so much sense on a wrist-worn device. Push the digital crown in for just a couple of seconds and utter a question or command, and Siri will respond. Siri is great for setting cooking timers, dimming Hue lights and setting reminders, and not having to dig your phone out of your pocket to activate him/her is a real bonus.
Apple Watch Series 2: the verdict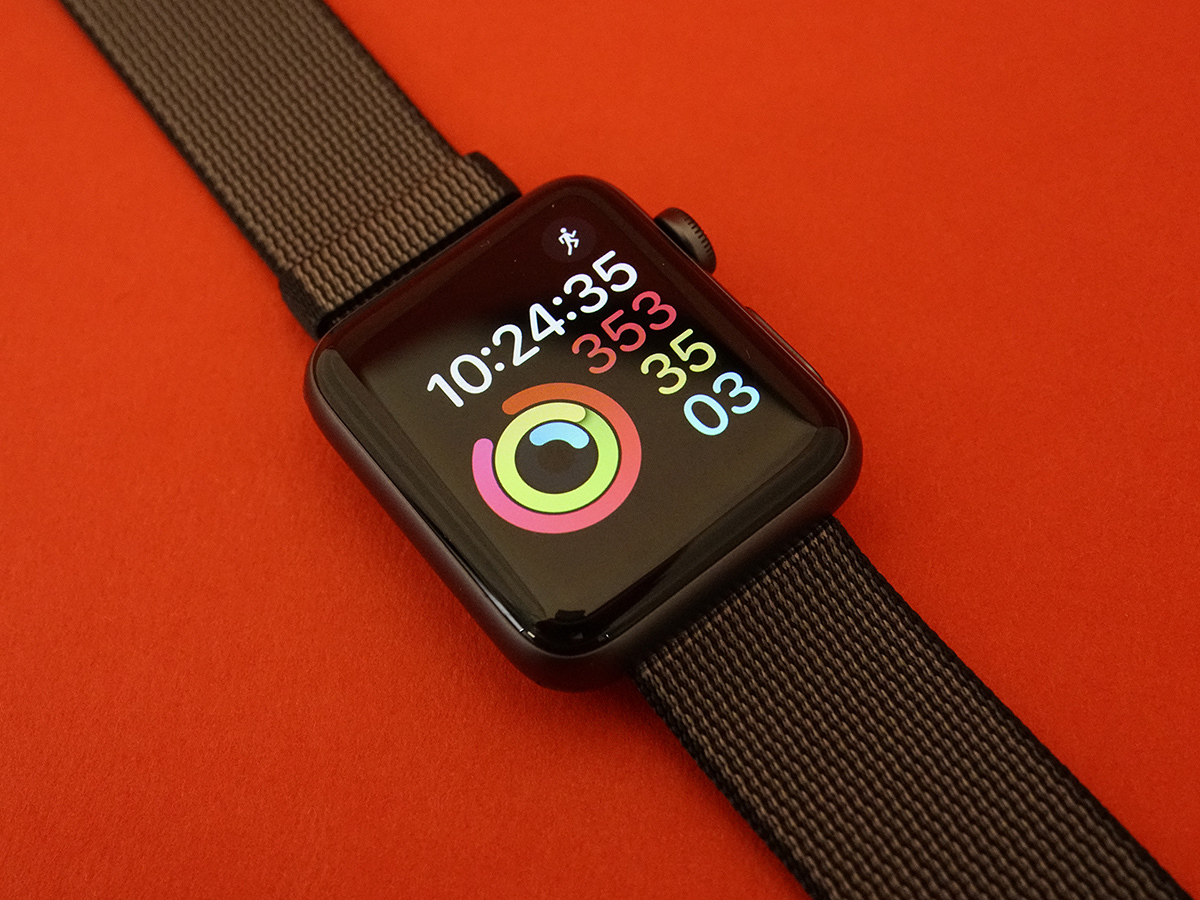 It should be clear by now that the Apple Watch Series 2 is an excellent device – so it's surprising that whether you should buy one is a tricky question to answer.
That's mostly because the Series 1 has also been improved. It's got the same power as the Series 2, and WatchOS 3 is just as great on both devices. The only real differences are the waterproofing and GPS of the Series 2.
If you're not a swimmer and you're happy taking your phone with you on your runs, cycles or more exotic exercise adventures, the cheaper Series 1 could be all the Watch you need. But should you be considering an Apple Watch at all?
I certainly think so. No-one could say that they need a smartwatch, but by heck, if you try to take one off someone who's lived with it for a couple of weeks you'll be in for quite the fight. It's the notifications and the at-a-glance information that you get with a flick of the wrist. They help make you feel less at the beck-and-call of your phone, and that's rather liberating.
Sure, there are loads of smartwatches that do notifications and cost a lot less than the Apple Watch, but none of those are as fast, nicely made, or have the same quality and quantity of bespoke apps.
Now, anyone looking for a proper sports watch should also seriously consider the Apple Watch as well. Ultra-marathon runners will probably find top-end Garmin or Polar watches better serve their purposes, but I don't think there's much better for the novice to intermediate runner, cyclist or swimmer.
It's that combination of sports and smarts that makes the Apple Watch such an exciting device and tempting proposition. There's not another wearable out there that can match it.
If you're looking for a watch that'll motivate you to be a little more active or take up a new sport, and at the same time help you manage your work and social life, the Apple Watch Series 2 is very much it.
Buy the Apple Watch Series 2 here
Stuff Says…
They may look minor, but Apple's tweaks make the Watch a watershed wearable
Good Stuff
Still the best smartwatch around…
… and now one of the sportiest
Beautifully made and very customisable with straps and faces
Longer-lasting battery
Bad Stuff
Many rivals sport/smart watches still last longer
Overkill if all you're after is wristy notifications