Asus Zenbook UX302 review
We check the karma levels on Asus' UX302, the latest reincarnation of one of our favourite Ultrabooks of the past few years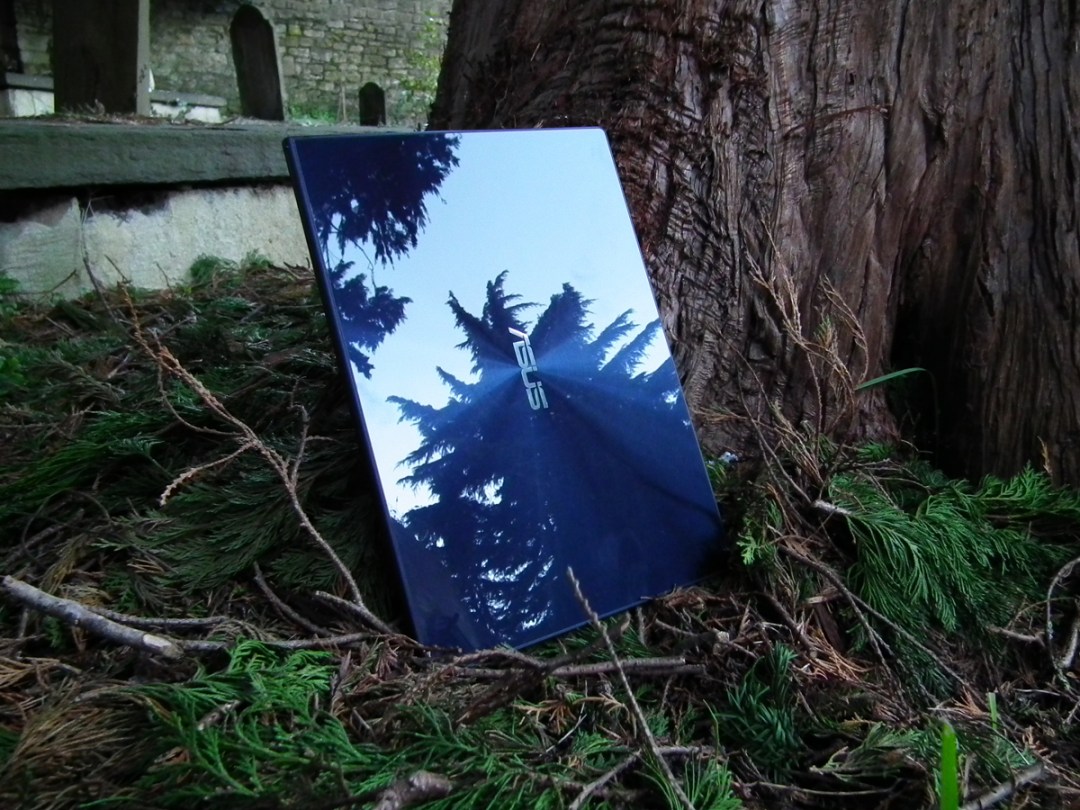 Things have moved on a great deal in the two years since the release of Asus' last Zenbook, the UX31, which we loved.
Windows 8 has been released, and with it touch screens have become an essential part of any laptop. We've also seen a proliferation of ultra-HD screens, and lots of bells and whistles added to the laptop formula. Can Asus' latest Zenbook, the UX302 (found with an "LA" suffix in the UK), bring the concept into 2013?
Shiny and well-built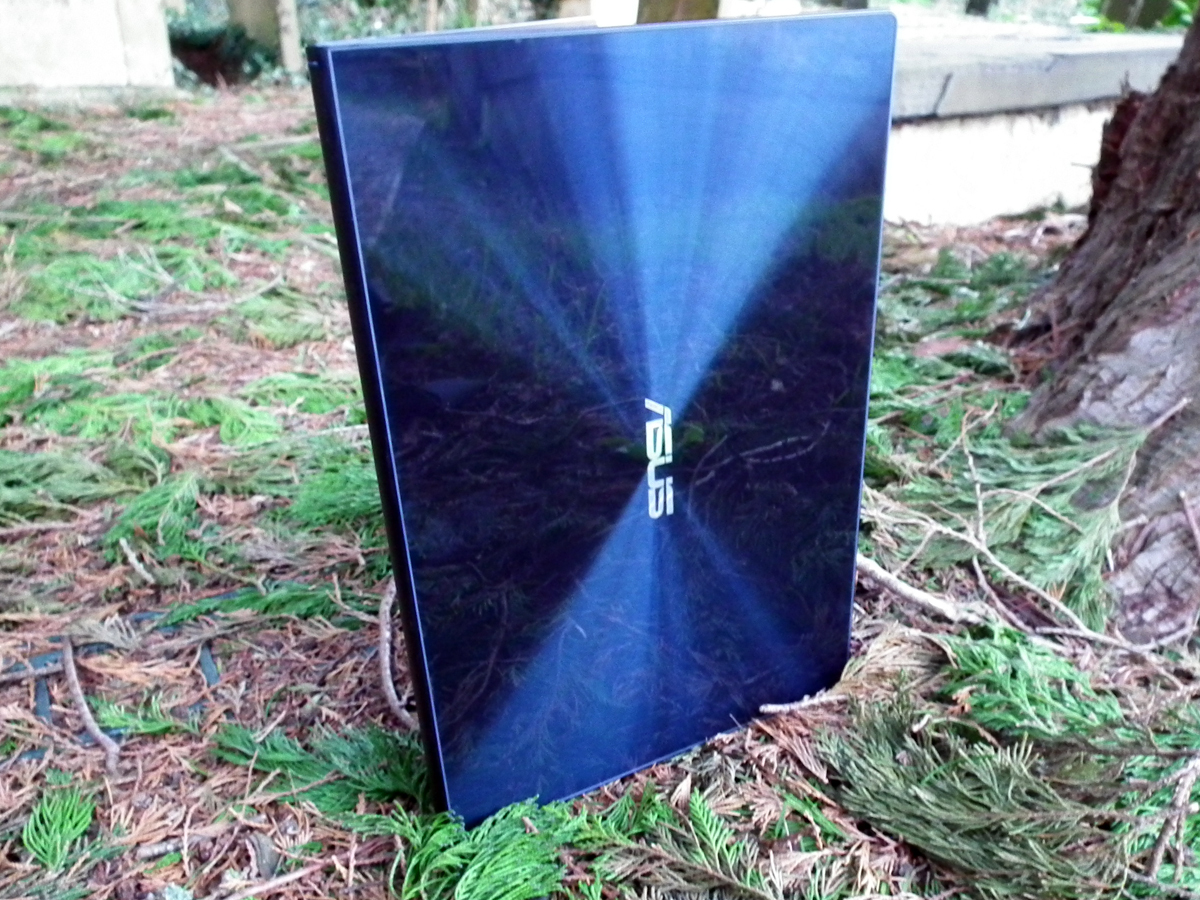 Asus has done a wonderful job of creating an ultra-slim laptop that's as far removed from Apple's influence as possible, while maintaining a stylish and unique aesthetic.
Its lid has a metallic concentric pattern sealed beneath a layer of Gorilla Glass, which is achingly pretty when it catches the light, like a flattened disco ball. The rest of the chassis is finished in brushed gunmetal aluminium, which looks and feels comfortable and business-like. We like its striking but practical design.
Touchy feely
We're also rather fond of the Zenbook UX302's backlit keyboard, and although it's ever so slightly rubbery it's still responsive and comfortable.
The trackpad is generous and reactive, and it's backed up by multi-point touch on the screen. The latter is certainly growing on us since Windows' 8.1 update, and swiping around Windows' facets has become second nature.
READ MORE: Check out our full Windows 8.1 review
I'm not 4K
Asus isn't chasing the 4K and Ultra HD dragon at the moment, and the Zenbook UX302 includes a 'mere' full HD (1920×1080) screen. Thanks to the laptop's 13.3-inch display size it still looks razor sharp, and we even found ourselves checking the resolution to make sure it wasn't higher.
There's not a single angle the screen isn't viewable from – apart from behind it, natch – and it's bright and colourful, with good black separation and great contrast. It's impressive, and it's even made us wonder how much we really need resolutions above 1080p on our laptops.
READ MORE: We do need resolutions above 1080p on our TVs, though – here's why 4K TV is set to conquer your living room
Gaming the system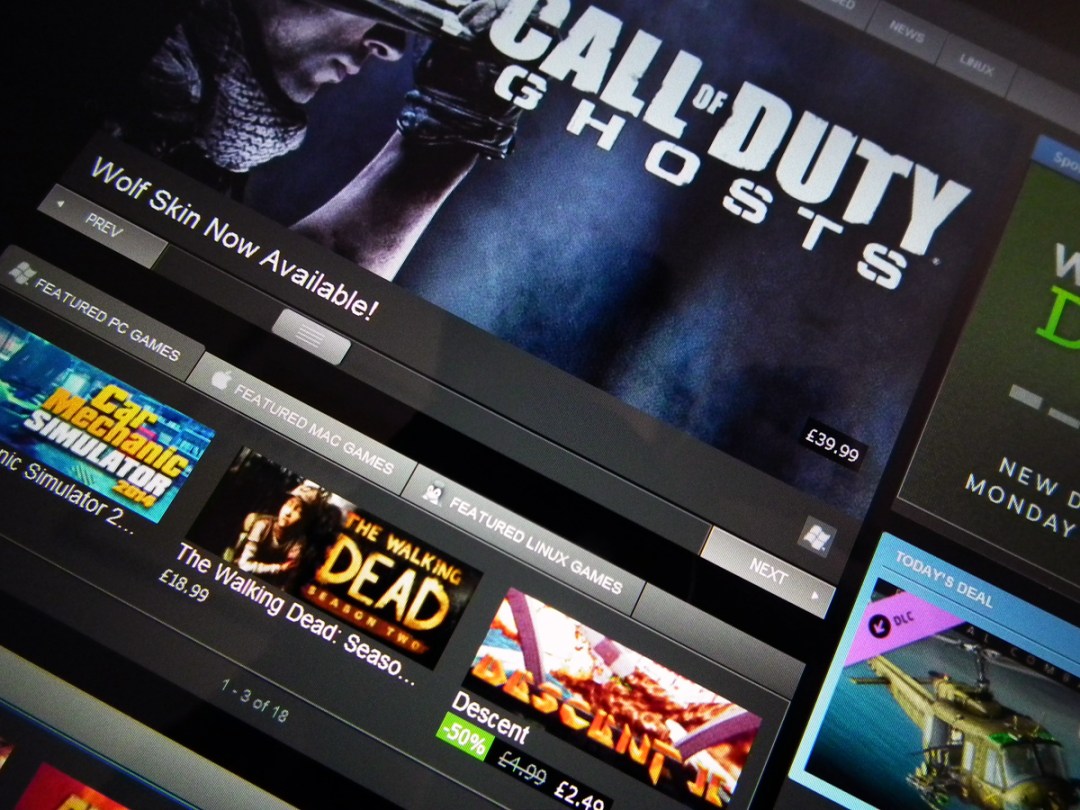 Our previous encounters with Ultrabooks have left much to be desired in terms of performance, and they generally sacrifice powerful components in favour of those that simply fit into a slim form factor. The Core i7 Haswell chip that powers the Zenbook UX302 has improved things dramatically, and it achieves decent results from industry-standard benchmark software Cinebench, as well as playable framerates in Grid 2 with medium settings.
The graphics chip is Intel's HD 4400HD, which is good enough for light to moderate gaming. But Asus has made a boo-boo in supplying a mere 4GB of memory, which causes Metro: Last Light to collapse during its benchmark. It's an odd mis-match given the power of the processor, and it's a shame it's not upgradeable either before or after you buy it. A bit of a letdown in the performance stakes, then.
Asus Zenbook UX302LA Tech Specs
Playing funky music
The iridescence of the Zenbook UX302's screen is matched by the clarity of its audio, which has been specifically tuned by amplifier specialist Icepower. Its soundstage is expansive, with deep bass and crisp trebles; at least by laptop standards. The only criticism here is that we wish it could go a little louder. Plug in some headphones and you've got a sweet portable cinema, though.
Any port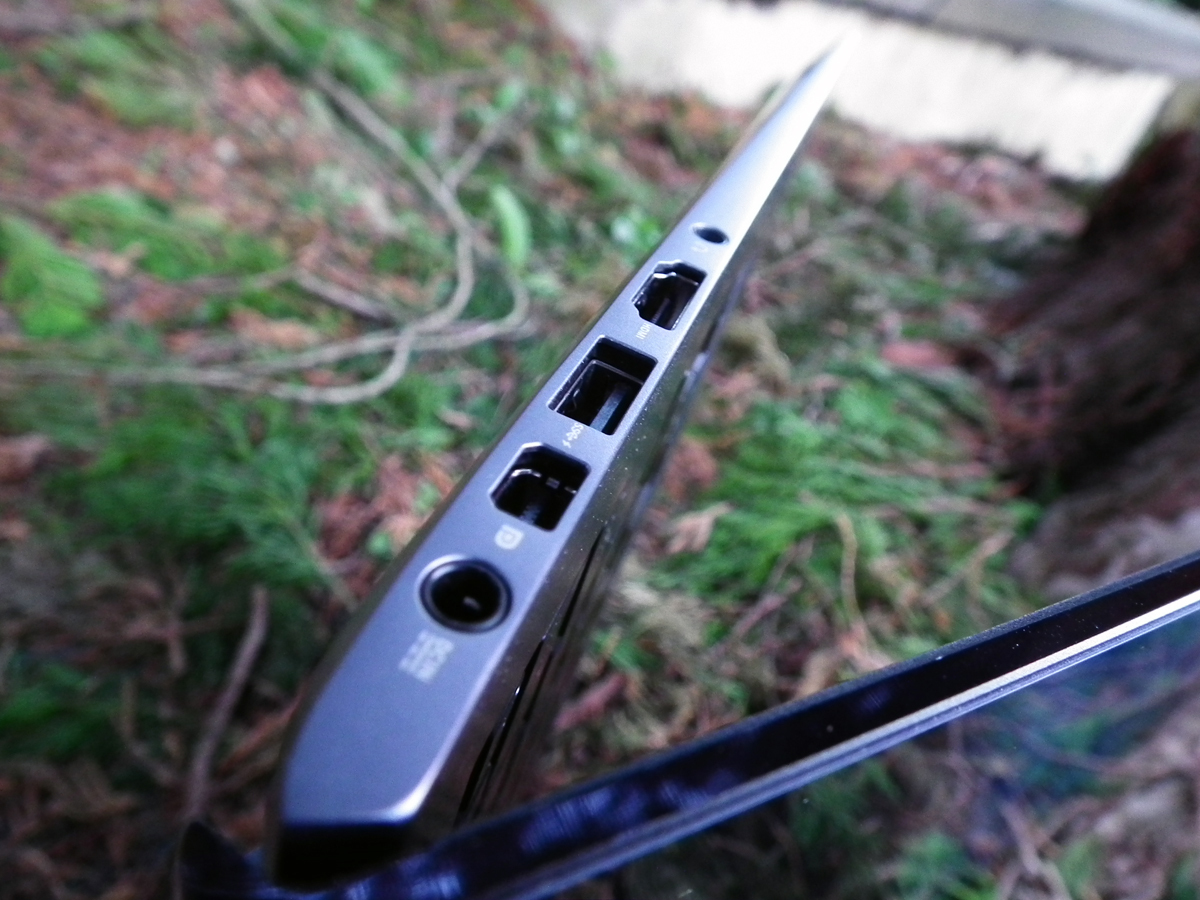 Asus provides mini Displayport and HDMI out if you want to take your media to bigger screens, as well as three USB 3.0 ports (including one for charging your phone when the laptop's off), an SD card reader and a headphone socket.
If that's not enough Asus has even remembered to throw in USB-to-ethernet and mini Displayport-to-VGA adapters; the former's actually really useful, but we're not sure if we'll ever see a VGA port again. There's no Thunderbolt, but everything else is catered for.
Self Storage
There is slight oddness afoot in the way Asus manages storage on the Zenbook UX302L.
It consists of a 500GB hard drive working in conjunction with a 16GB SSD, but the larger drive is split into two partitions – one for the OS, and one for data. We have no idea what's going on here, but it zips through tasks so we can only assume Asus knows what it's doing.
What matters most is that there's enough storage, and you get 32GB of cloud storage thrown in for free, too.
Powering through the night
The Zenbook UX302's battery gave us six hours of heavy web browsing (not like that) before it threw in the towel, which isn't quite as great as the MacBook Air's amazing skills, but pretty decent nonetheless.
Asus includes its Power4Gear Hybrid software, which is essentially a glorified way to access power profiles, but it does allow quick switching between them with a press of the function key and spacebar. Overall, its battery life is modest but reliable.
ZenBook UX302 Versus MacBook Air
Inevitably Asus' Zenbook UX302 is going to invite comparisons to the MacBook Air – it's roughly the same size, weight and price. It's also about as well-specced, even down to the speedy 802.1AC wireless networking.
The advantage of the Asus as far as some people will be concerned is that it's got Windows, which while not everyone's cup of tea is still a more open platform than Apple's OS X. The disadvantage is that its battery life is slightly worse and it doesn't quite have the same level of usability. The MacBook pips the Zenbook, but not by much.
READ MORE: here's our full Apple MacBook Air review
Asus ZenBook UX302 verdict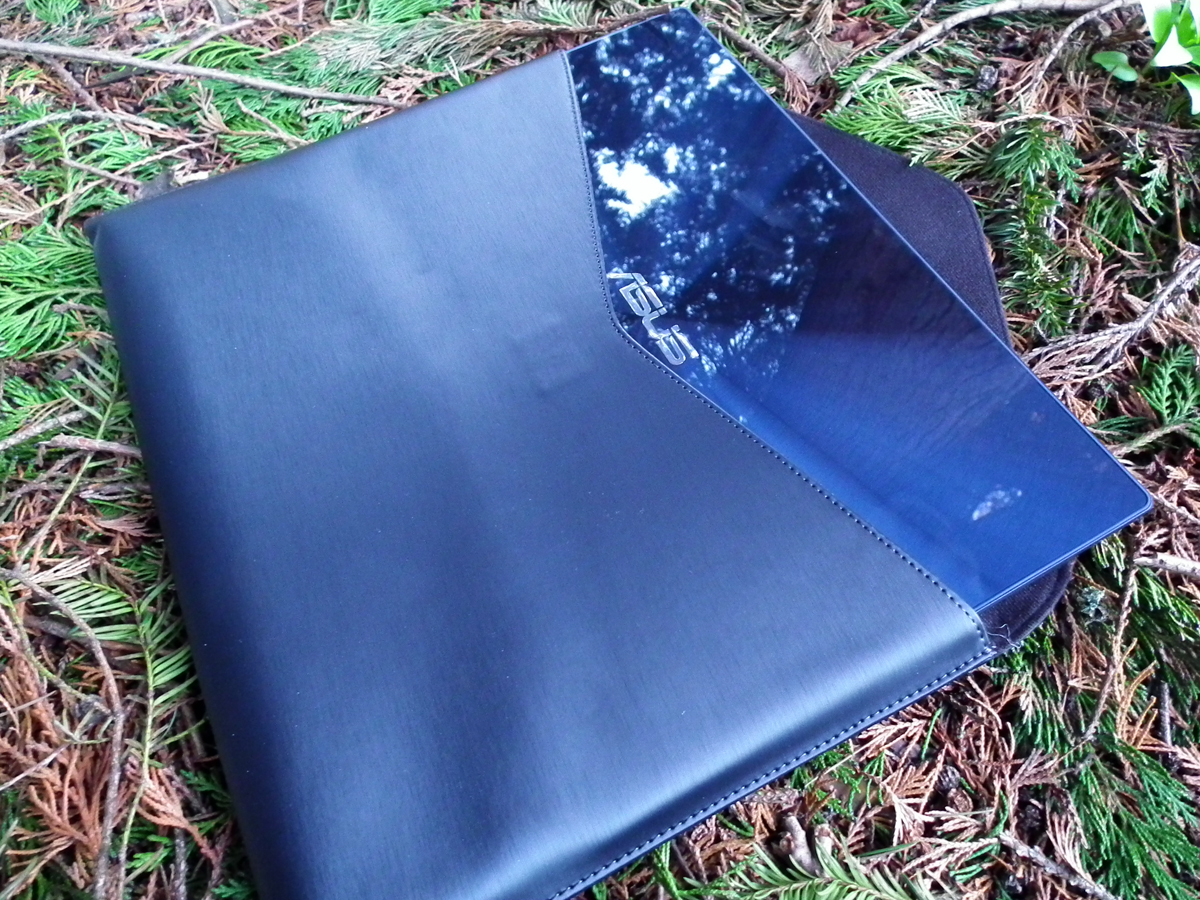 Asus' Zenbook UX302L is so close to being the perfect Ultrabook.
The design is luxurious and doesn't nab too much from the big book of Apple, the screen is astonishing, and it's rounded off by solid battery life and decent performance. The cigar-robbing flaw is the RAM – the 4GB module is a chokepoint in an otherwise powerful performance.
This is still a lovely laptop, though. In fact, it's our new favourite ultrabook.
READ MORE: The 10 Best Laptops in the World right now
Stuff Says…
Not quite perfect but still our favourite Ultrabook to date thanks to its almost perfect selection of components and beautiful design
Good Stuff
Jaw-dropping design
Lovely screen
Decent components, mostly
Bad Stuff
Not enough memory
Speakers are a little too quiet