Audio Technica AT-LP3 review
Could this be the perfect budget turntable?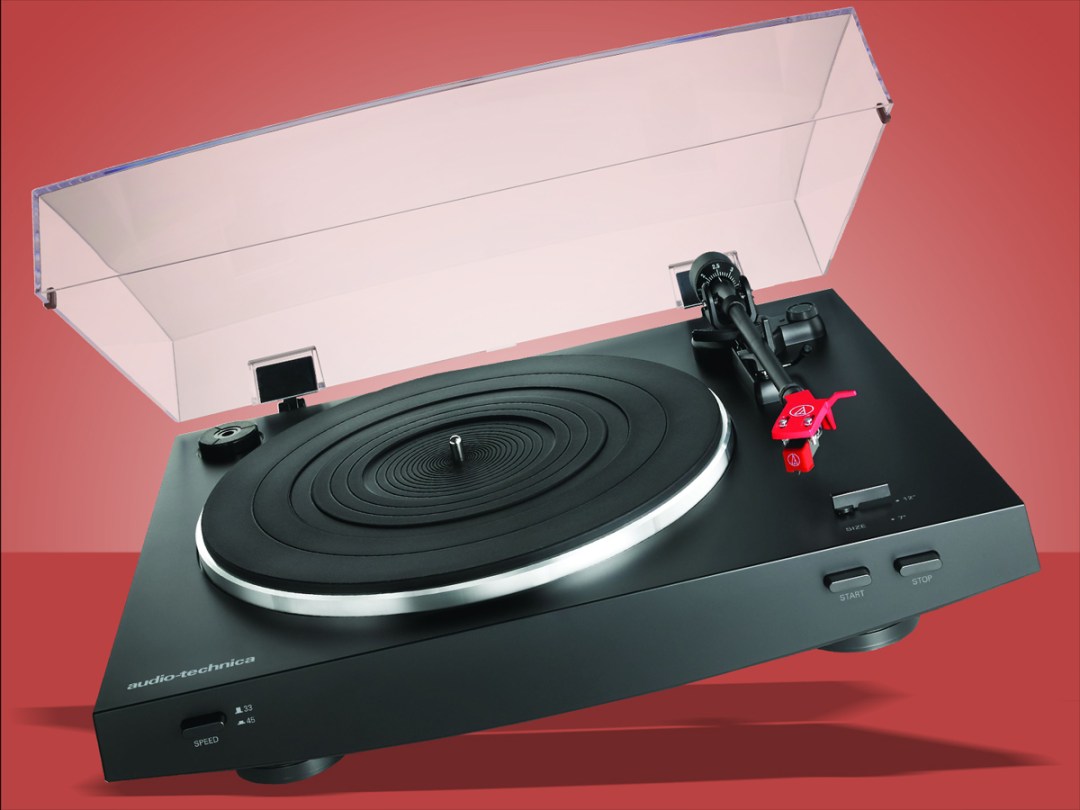 The Audio Technica AT-LP3 is an entry-level turntable with ideas above its station.
For a £200 turntable, it's hugely accomplished. It's upgradeable, has a great feature list and is as easy to use as those 'turntable in a suitcase' brands.
Most importantly though, it saves the best of its abilities for its performance, which is outstanding for the price. 
Audio Technica AT-LP3 design – built to last
If you want ease of use, it's hard to imagine finding a deck that's much simpler to get to grips with than the AT-LP3.
It's not quite as plug 'n' play as the Lenco L-85, but follow the simple instructions for setting the turntable's tracking and bias weight and you'll be ready to go in minutes.
It's a fully automatic turntable, which means you don't even have to lift the needle yourself – a simple button jab will return the tonearm to its starting position.
Rather unusually for a turntable at this price though, it gives you plenty of flexibility for upgrades as and when you see fit.
Like its big brother, the AT-LP5, it has a built-in phono stage that you can bypass if you choose, and there's a pre-installed but easily removable cartridge that can be swapped out for better later down the line.
Many won't feel the need, such is the quality of this deck, but it's nice to have the option as your interest in vinyl grows.
As for build quality, it's not quite as big as the AT-LP5 but is similarly well made, if a touch on the light side.
Audio Technica AT-LP3 performance – a familiar sound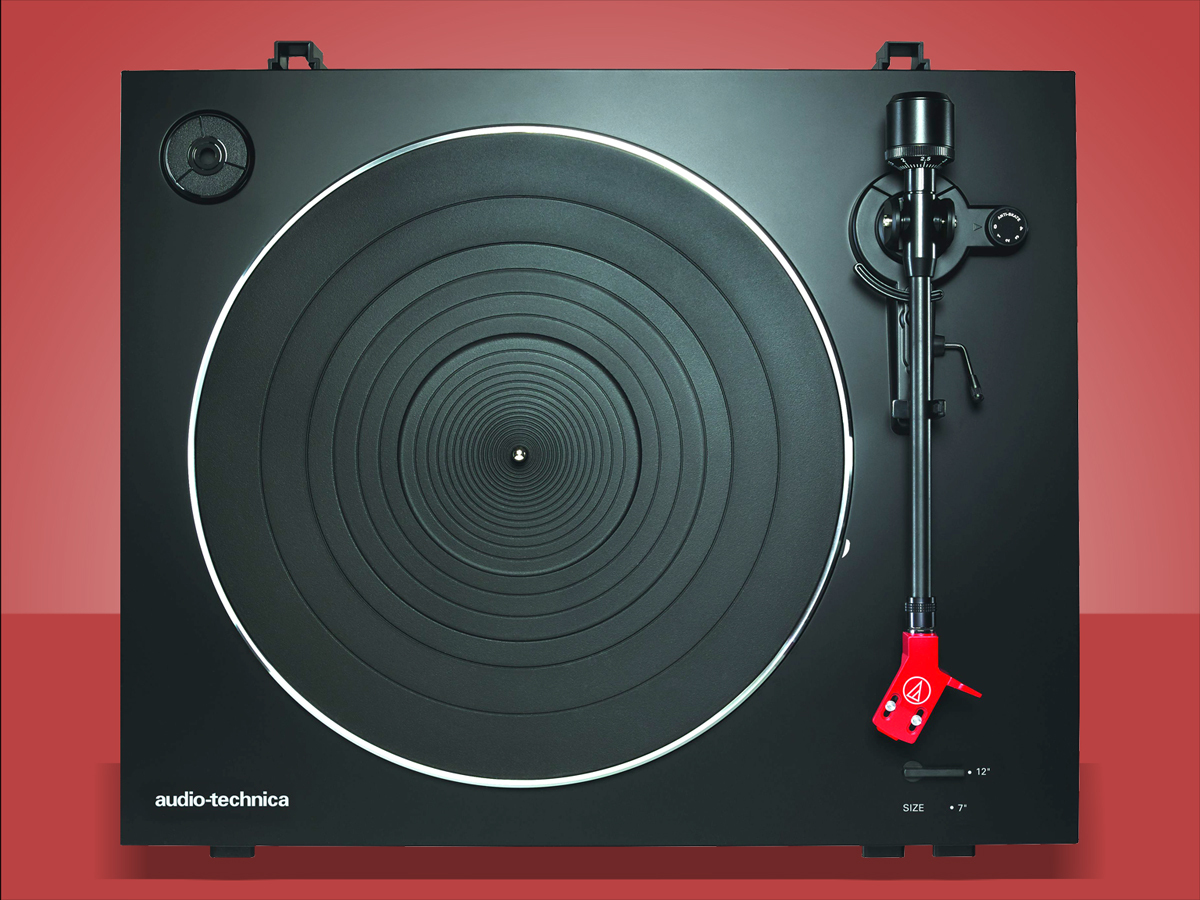 Perhaps unsurprisingly, the AT-LP3 shares similar family traits to the AT-LP5. And considering that's one of our favourite turntables, that can only be good news for its smaller sibling.
Of course you will notice a little less by way of detail, space and dynamics, but the authoritative, full-bodied sound that's so familiar remains.
It's superbly balanced, and keeps the music's intentions as its focus. Feed it a bassy dance track, and expect the AT-LP3 to pick up the pace and put some punch into the low end.
Switch to an acoustic song and you'll hear plenty of clarity through the midrange, with natural, fluid dynamics and no coarseness at any turn. It's expressive, and musical with it.
The soundstage isn't huge, nor is there the level of insight you'll find in the AT-LP5, but it still outperforms its price range in both respects.
Above all, it's a thoroughly entertaining listen and puts very few steps wrong at this price.
Audio Technica AT-LP3 verdict
Despite fierce competition in the entry-level turntable market, the AT-LP3 does a great job at standing out.
Its performance is one thing, but the fact it's so easily upgradeable means you've also got a turntable that can be updated and improved as you go.
Not that you may ever feel the need to. At this price, there's little else that is as enjoyable to listen to and has so much to offer. This is entry-level, but not as you know it.
Stuff Says…
An excellent budget turntable combining features and performance that belie its reasonable price tag
Good Stuff
Authoritative, full-bodied sound
Expressive and musical
Easy to setup
Full automatic
Bad Stuff
Interconnects are built in, which is a little restrictive