BB-8 app-enabled Droid with Force Band review
He's taken a beating, but BB-8 is back with a few Force-tastic tricks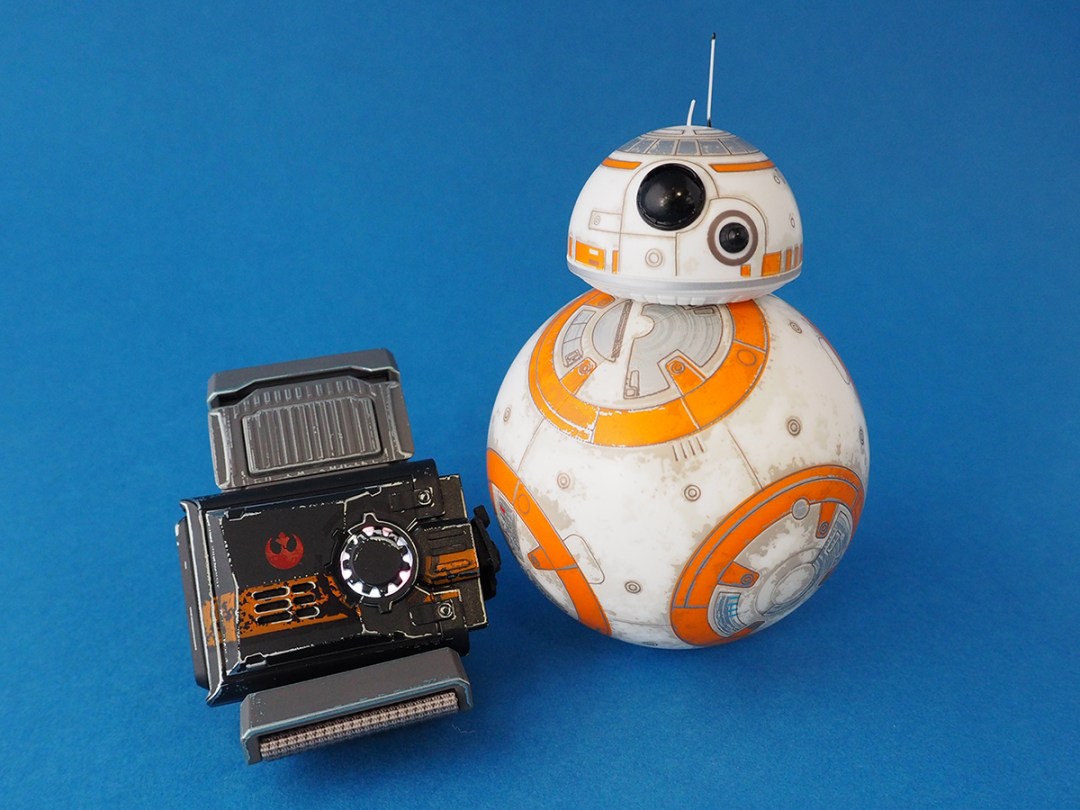 What's better than having your very own rolling, bleeping companion droid, pulled straight out Star Wars to scoot around on your kitchen floor? One you can control using the Force, of course. Not that you'll need to head to the Dagobah system and train with Yoda to learn the ancient ways of the Jedi – Sphero's Force Band lets you push and pull BB-8 around like Rey or Luke. No mind tricks required.
The poor little guy is a little worse for wear this time around, though – if the original version was factory fresh, this BB-8 has truly been in the wars. Almost definitely ones involving stars, now I think about it…
If rolling the cutest little robot around with your smartphone just didn't feel authentic enough, the Force Band looks like one wearable you're going to want to strap onto your wrist.
BAND TOGETHER
The watch-like Band is decked out in a battered Resistance colours, perfectly matching Poe Dameron's X-Wing – and clashing with pretty much any regular outfit you might be wearing.
There's plenty of detail, and I like the cogs and vents used for the single button and speaker, but the glowing activity LED isn't anywhere near as subtle.
It's a shame it feels so light and plasticky, too. I know it's a toy, but I was expecting a little more heft for £179 (or £69 for the band by itself).
At least the strap (fabric and velcro) is easy enough to adjust, and the magnetic clip pops it on and off your wrist in a snap. Because let's face it, even hardcore Star Wars fans aren't going to want to wear this when they're not playing with BB-8.
It doesn't tell the time, and although it tracks how much you're moving for some in-app magic (more on that below) you can't sync it to your phone and get a daily step count. Still, fair play to Sphero for going all-out on the design.
Crack one open and you won't find any midichlorians, just circuits and batteries. So don't. It'll charge over microUSB, and the rubber port cap acts as a reminder which way up to strap it onto your wrist.
HEART OF BATTLE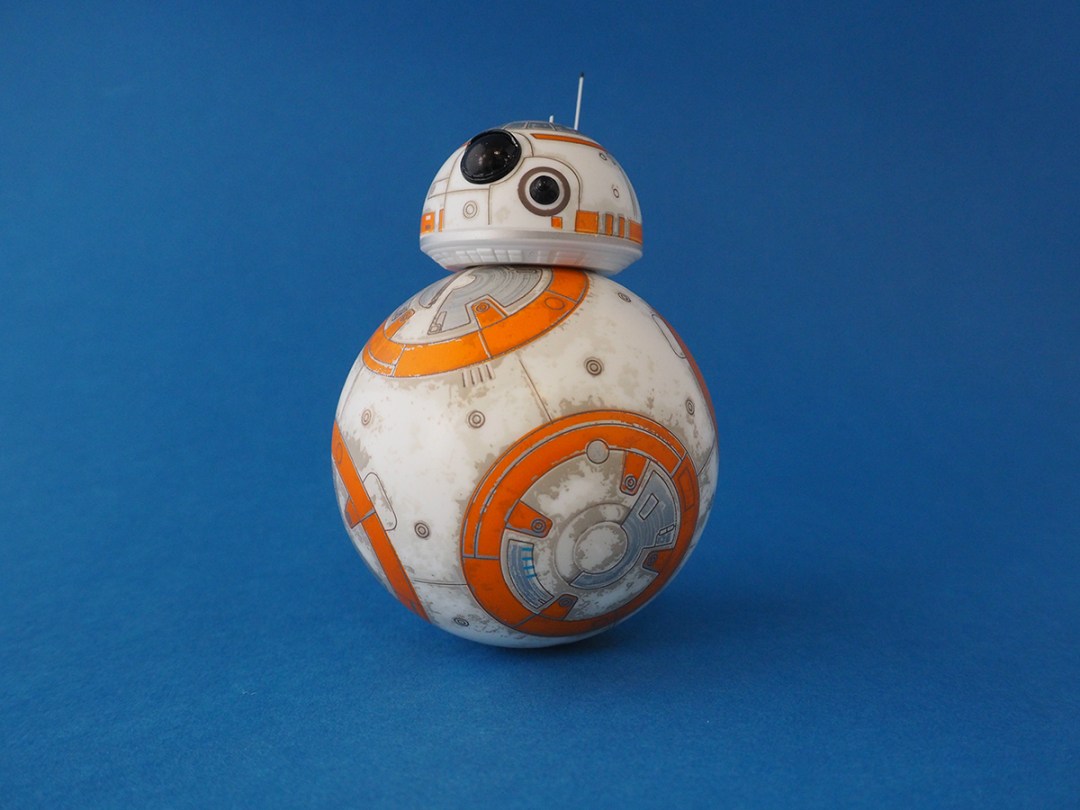 BB-8 hasn't seen any upgrades: he's still the same apple-sized rolling 'bot from before, only this time his paint scheme is a little worse for wear. Like the band, there's loads of detail here – it's almost a shame to send him scuttling across your floors. The matching charging stand is a nice touch too.
Seeing his head rotate and twist while he's stationary, then staying firmly in place while he rolls around the floor is still brilliant. God bless magnets.
You can drive him with your phone just like before, but the Force Band is a lot more fun.
Strap it on, press the button until Obi Wan Kenobi tells you you're in Droid control mode, and follow the app's instructions to learn the ways of the Force. Basically, you lift your arm and push to send BB-8 rolling away from you, and lower it to stop. Move left or right and he'll turn, and pull back towards you to bring him home again.
Slow and steady movements are the key, here. Any faster and he'll fly off in the direction you're flailing – probably into some furniture or a bewildered pet. It takes a while to get the hang of it, but it's great fun once you do.
Motion controls aren't exactly brand new, but it's easy to get excited about them again here because of how well Sphero has tied them in to the Star Wars canon. Yes, I'm a grown man controlling a robot with my arms, what of it?
APP IT UP
Jedi-style motion controls are nice and all, but the Force Band has other powers too. They're all tied into the new app, which keeps an eye on how much you're moving about. Rack up enough steps and you'll stumble across a "disturbance in the Force".
That basically means it's time to wave your wrist about until the Band gives you the nod – that means you've captured a Holocron, which can be played back through the app. There are 75 to collect at launch, so you won't hoover them all up in one afternoon, and each one turns into a mini soundboard you can activate with a flick of a wrist.
Find Luke's lightsabre? Raise your wrist and the iconic activation noise kicks in. Wave and it'll sound like you're in the middle of a frenzied 'sabre battle, or lower your wrist to "sheathe" it.
There are plenty of vehicles and weapons to find, and I'm not sure I'll ever get tired of having Chewbacca's Bowcaster firing whenever I point at someone else in the office.
Sphero Force Band verdict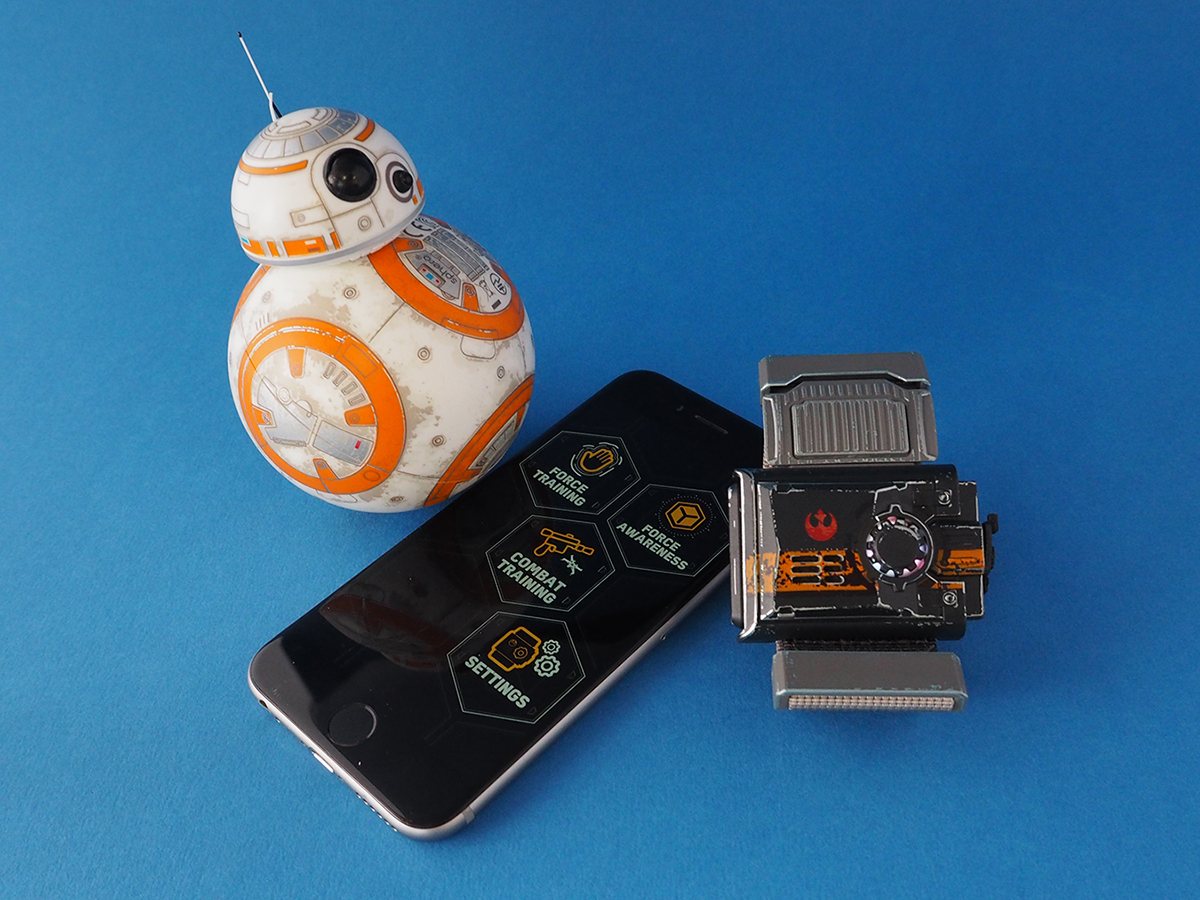 Everything about this special edition BB-8 is well thought-out, from the extra paint details, to the matching Force Band, to the app's cutesy animations and added-value item hunts.
It's not quite the same as being encased in carbonite, but the chunky metal collector's tin is also a pretty tasty addition. You can throw BB-8 inside and take him on the move, without worrying if his head's going to pop off in your bag. That'll keep those fragile antennas intact, too.
All the modes, tricks and app magic from the original is present and correct, so you can leave it to wander your house automatically, or record augmented reality messages just like in the movies. Throw in the Holocron effects boards and you've got a must-own toy for any Star Wars fan.
If you've resisted BB-8 so far, the limited edition Force Band version is also a great deal. The £179 bundle gets you the new colour scheme and knocks £30 off the price of buying the wearable separately.
For anyone with one of the original droids, the Force Band is an expensive upgrade, but it will at least work right out of the box. Bluetooth LE means you can be up and running in seconds, without messing about pairing the two first.
Plus, it'll make you feel like a Jedi – and that's worth more than all the snow on Hoth.
Stuff Says…
BB-8 was cute before, but now it's a bona fide Force sensation. This is definitely the droid you're looking for…
Good Stuff
Feel the Force, Luke!
All the same great augmented app fun as the original
Plays nicely with other Sphero kit
Bad Stuff
Tougher to master than landing a bullseye on a womp rat
Force Band feels pretty cheap