Beats Powerbeats3 Wireless review
Pricey, but still the best sports headphones iPhone 7 owners can get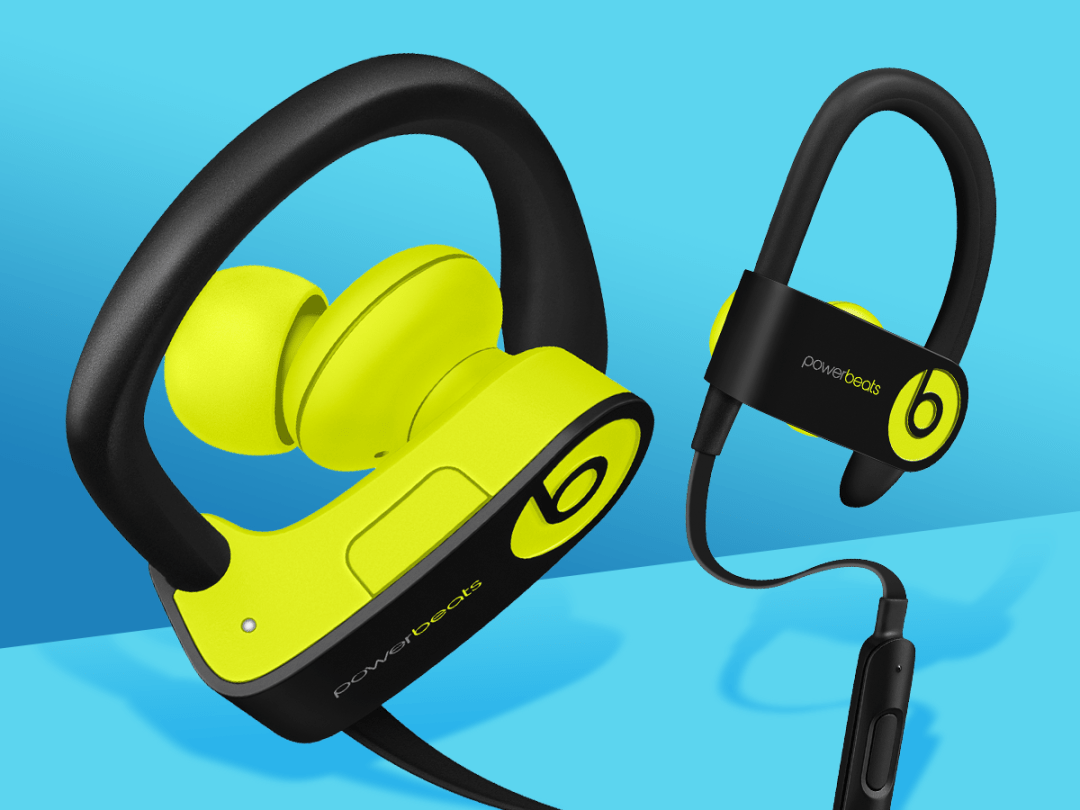 Spend any time at the gym recently? Take a look around.
Whether you love 'em or loathe 'em, Dr. Dre's eponymous headphones are everywhere, from the treadmill to the weights bench. Even I joined the Beats brigade, picking up a pair of Powerbeats2 wireless in-ears under the (misguided) belief that they'd get me exercising more.
It didn't quite work out that way – I hated my Powerbeats2s with a passion. It didn't matter which of the bundled buds I used, they simply wouldn't stay in my ears.
They'd constantly jump connection between my iPhone 6s Plus and Apple Watch, too. After two weeks of frustration, I swapped them for the excellent Bose Soundsport Wireless instead.
These successors, the Powerbeats3, promise to be different. I was told first-hand by Beats President Luke Wood that they'd listened to the complaints about the fit. They're packing Apple's W1 wireless chipset, too – the same iPhone-friendly tech we loved in the Beats Solo3 on-ears.
So has Beats managed to bring them back into shape?
Run to the Beat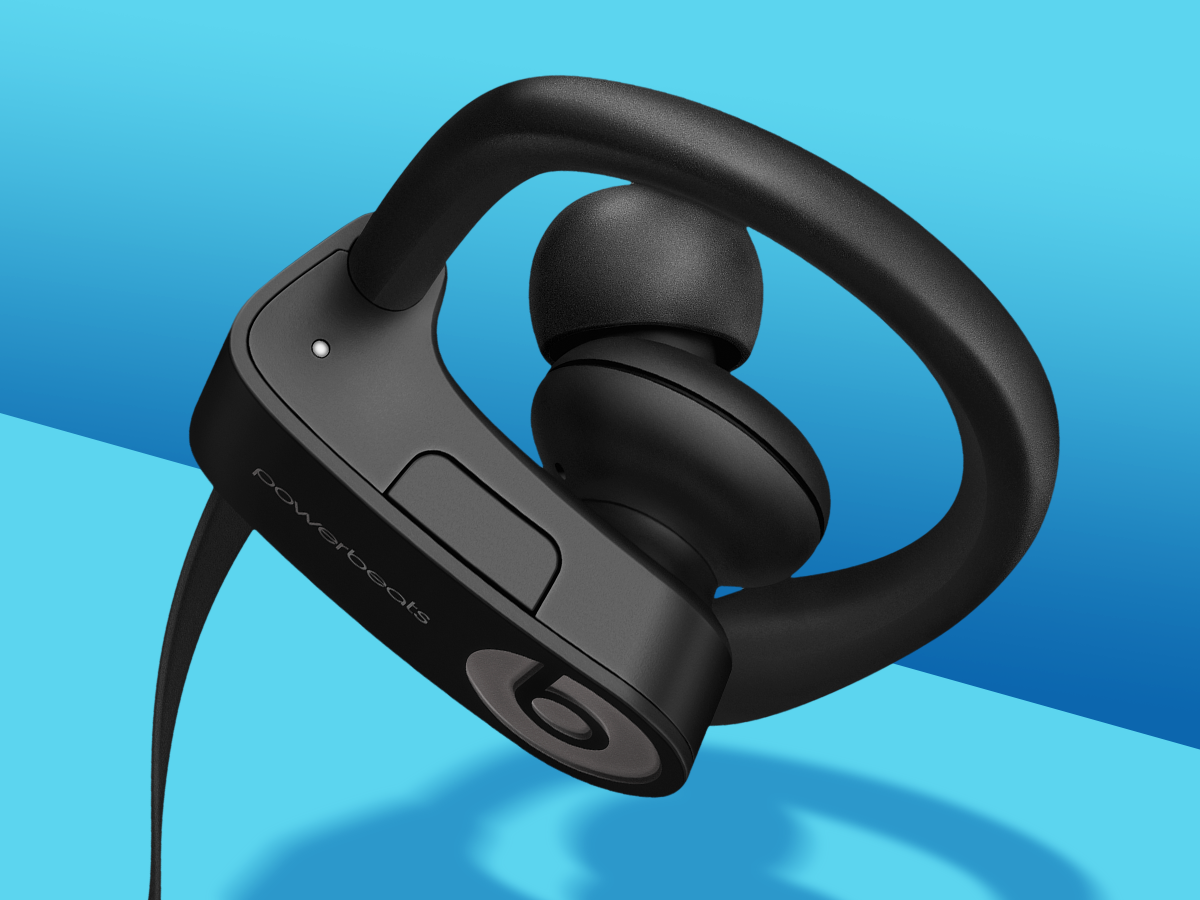 Time to play spot the difference: the PowerBeats3 looks almost identical to the older generation, with hooks that go behind your ears and a cord connecting the two buds.
You can pick up a pair in White, Blue, Black, Yellow and Red colours, but that's not quite the rainbow of choice you got with the Powerbeats 2 – at least at launch. I tried a black pair, the subtlest option, perfect for anyone that prefers loungewear to lycra.
It's tough to tell exactly what Beats has done to re-engineer the fit, but there's no doubt it's worked.
They stayed put in my ears through vigorous, hour-long 10K runs, and I didn't even need to swap from the default buds. If they don't sit right for you, there are different sized tips in the box to get a perfect fit.
My advice? Don't bother with the cable management clip, which is supposed to tighten the band around your neck. I honestly never used it. Maybe if you feel it might get trapped in a machine at the gym, but you can remove it and lighten the load a bit if you don't need it.
Ditching the rubber charging port cover makes it easier to hook up a micro-USB cable, and I had no problems with sweat or rain getting inside. Just don't think you can take these babies swimming – they aren't completely waterproof.
It's a shame Beats stuck with micro-USB, though. It means Apple owners will have to carry an extra cable around, rather than use their existing Lightning cables like they can with the BeatsX wired in-ears. Most Android phones have made the switch to USB-C, too.
The returning RemoteTalk inline mic remains one of the best control units we've used on a pair of sports earphones. Each button makes a deep, tangible click, so you can always tell when you've pressed one. Oh, and it plays nicely with Siri, too.
The Next Episode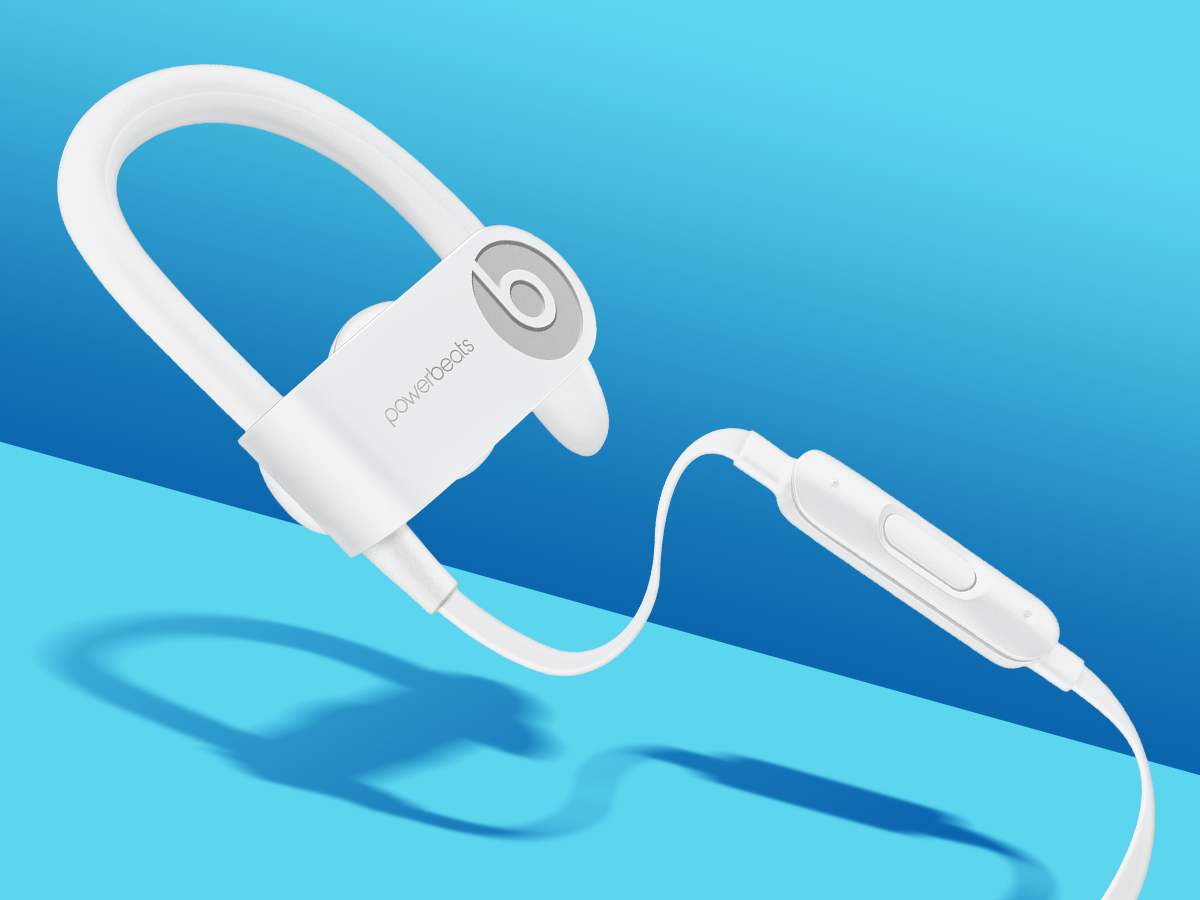 These aren't the first headphones I've used with Apple's W1 chip inside, but they are the smallest.
Just turn your W1-equipped earphones on, and your iPhone 7 automatically picks them up. No need to dig around in the Settings menu. Quite simply, it's ace.
Apple's attempt to make wireless audio easier also boosts battery life and wireless range, with a mix of Bluetooth and Wi-Fi.
Before, I had to keep my phone in an arm strap, in a bottle holder, or on the gym floor where someone might stand on it; now, I can leave my phone in a locker and still hear my tunes while I'm on the machines.
Battery life has doubled, up from 6 hours to 12. It's not like you'll be pumping iron the entire time, but that extra juice does mean you can go almost a whole week without needing to recharge. That's a big benefit if, like me, you often forget to charge your headphones.
If you do find your Powerbeats are dead before a training session, the new Fast Fuel feature means you can get an hour of music from a five minute charge. Now there's no excuse not to go out for a run in the morning if your earphones are dead.
Pairing with multiple devices is easier this time around, too. Hooked in over Bluetooth to an Apple Watch Series 2 for running, and then to an iPhone 7 Plus for my bike ride into work, there were no problems with either.
The only issue is, right now, only the iPhone 7 and iPhone 7 Plus have the W1 chipset. Great if you've got one of these brand-new phones, but without one the Powerbeats aren't lightyears ahead of any other sports earphones.
Sound me out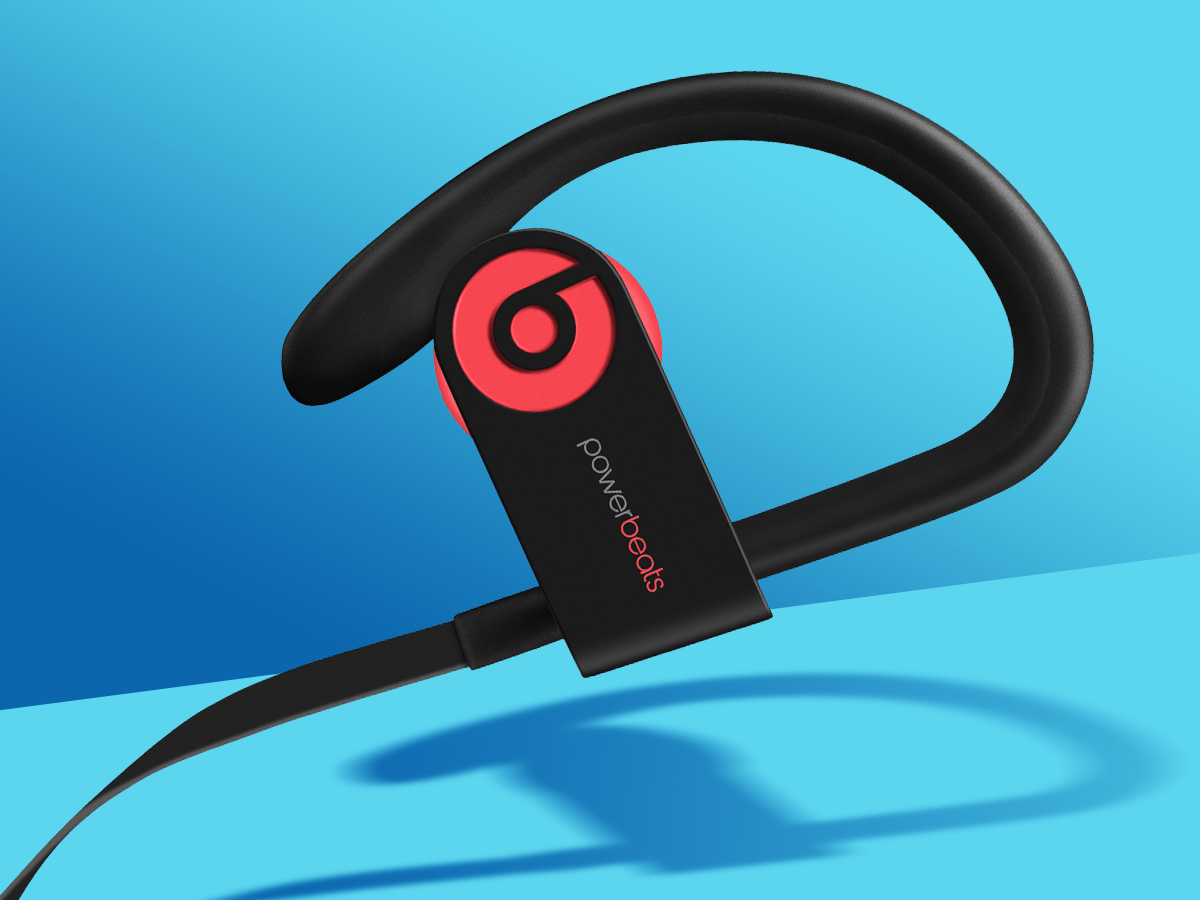 The one thing Beats hasn't managed to shake off, despite spending gazillions on marketing and celeb endorsements? A reputation for shoddy sound quality.
Things have definitely improved – sure, you can get better-sounding buds for the price, but Beats earphones aren't offensive to audio fans any more.
The Powerbeats3 Wireless are probably the company's biggest success yet. They sound great and can compete with anything else in the sport category, including the Bose SoundSport Wireless.
They go really loud without distorting, there's plenty of finer detail, and they're not overly punchy in the bass as has so often been levelled at Beats products.
The RemoteTalk mic deserves more praise, too. It's one of the few times I've been able to take a phone call while I'm riding my bike; usually, the wind and traffic noise drowns out what I'm saying.
Beats Powerbeats 3 verdict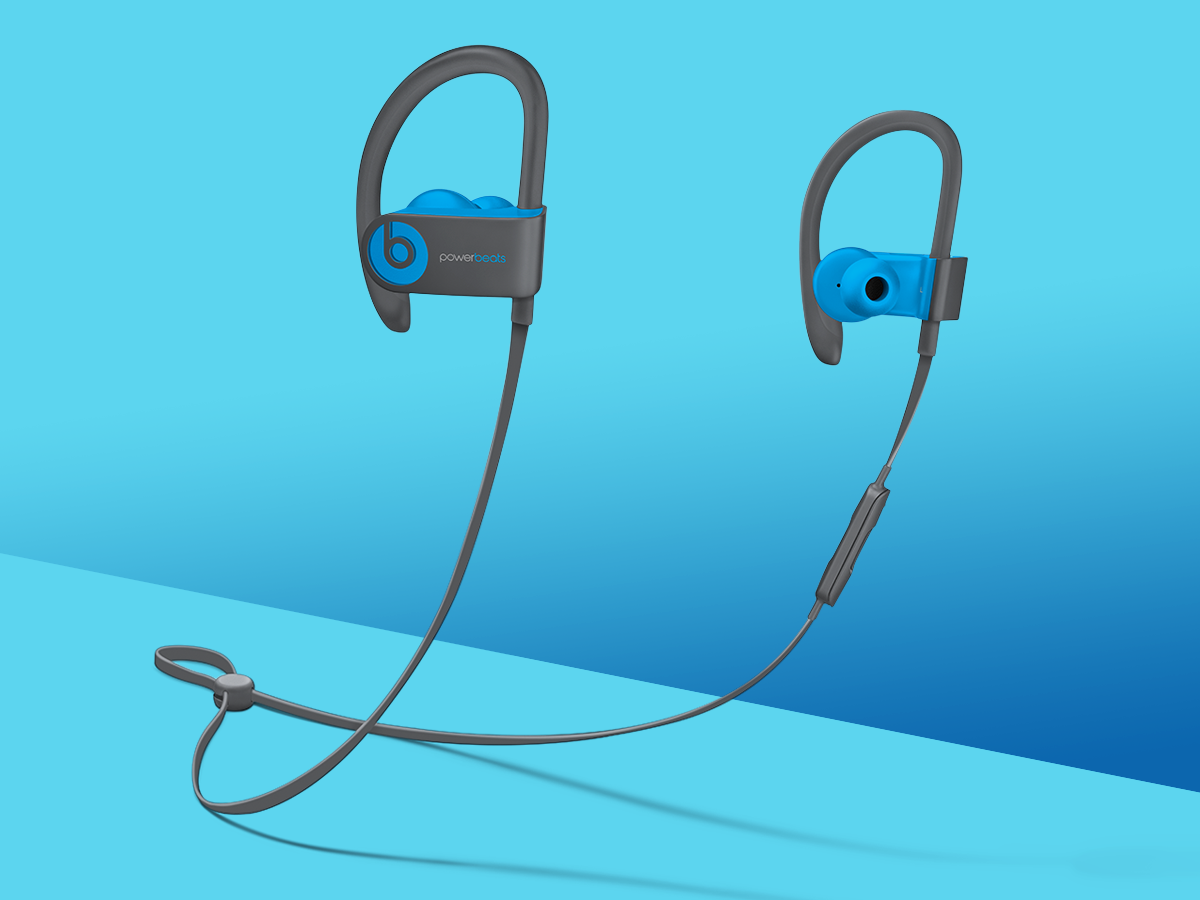 I've spent ages searching for the perfect sports earphones, but always came up short. Whether it's ill-fitting earbuds, wireless dropouts, or multiple device woes, there's always some sort of letdown.
The Beats PowerBeats3 Wireless are the first sports in-ears that worked exactly as I wanted – at least they are as long as you're running with Apple hardware.
Are you an iPhone owner that likes to work out? These are easily your best option, and worth the £30 premium over a pair of Bose SoundSport Wireless.
If you're not tied into Apple, though, save some cash and stick with the Bose.
Stuff Says…
A great pair of sports buds, which really come into their own if you have an iPhone 7
Good Stuff
Apple W1 chipset boosts range and battery life
Great performance
Comfortable fit
Bad Stuff
Micro-USB charging
You'll need an iPhone 7 to get the best from it