BeatsX review
The third pair of W1-powered Beats has arrived! But are they better than the AirPods?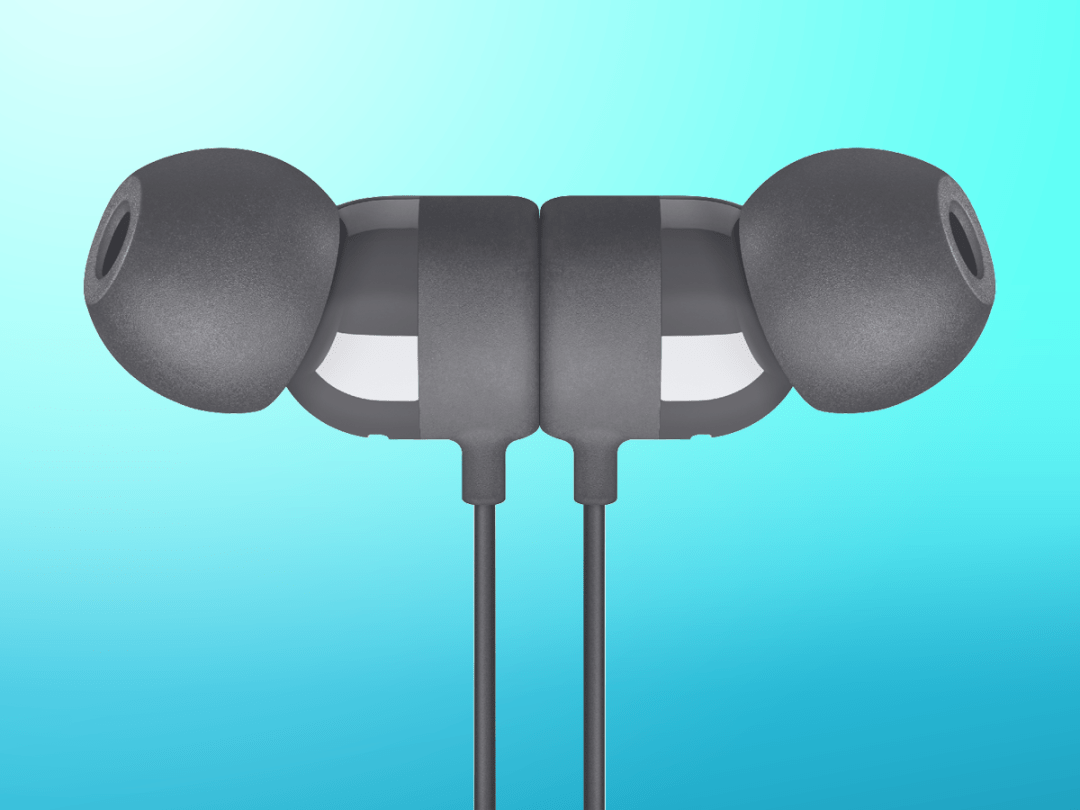 The greatest strength of Beats' current headphones is undoubtedly the W1 chip.
It's the same as the one that powers the Apple AirPods which, whatever else you might think of them, are technically bloody amazing. And Beats, being part of the Apple umbrella these days, is the only other brand to get the W1 chip.
W1 streamlines wireless connectivity so much that it makes standard Bluetooth headphones seem completely archaic. But, while they share the same W1 tech, these BeatsX earphones are sadly far less striking than the teeny tiny AirPods.
Given how divisively attention-grabbing the AirPods are, perhaps that's a good thing. And who knows – maybe they sound better?
BeatsX design: Fashion and comfort in perfect harmony
The BeatsX earphones are wireless but, unlike the Apple AirPods, are strung together by a cord that runs around the back of your neck while you're wearing them.
Sitting on the cable either side of your neck are two small bits of plastic – one houses the USB Lightning charge socket, the other the power and pairing button. Further along the left-hand side of the cable is Beats' standard, easy-to-use inline remote, which will be a massive boon to those frustrated by the AirPods' lack of physical buttons and complete reliance on Siri for even the most basic functions.
Want to pause or skip a track or change the volume? With the BeatsX you press a button to make it so. It's much quicker and less embarrassing than talking to Siri and waiting for her to figure out what you want.
Talking of talking, that inline remote also doubles-up as your microphone which, thanks to its positioning and general high quality, allows your voice to come through very clearly to the person on the other end of the line.
All told, the BeatsX are a sturdy, comfortable and durable pair of earphones that you can wear all day without ever really taking them off. In fact, they're designed to be worn almost as a fashion item, with the two earbuds clicking together using magnets to form a necklace when not in use.
The magnets could be stronger – the two earbuds don't tend to find each other naturally – but it makes it less likely that you'll put the headphones down somewhere and forget about them.
They're comfortable in the ears, too, thanks to the four different-sized pairs of tips in the box, plus wings to keep them nestled nicely in your lugholes. You won't necessarily need the wings, but I have found them to be helpful in keeping the earphones in place.
The BeatsX also come with a pocket-sized carrying case, which doesn't seem terribly necessary from a durability point of view, as the earphones are sturdy enough to be thrown into a bag sans protection. However, it does help keep them free from dirt, which showed up clearly on my matte black review pair.
BeatsX features: Effortlessly smart
As mentioned, the headline feature of the BeatsX earphones is the W1 chipset. Turn the headset on in proximity to any Apple device running at least iOS 10.2 or macOS Sierra, and a pop-up will appear asking if you'd like to connect them. A single tap or click later, and you're done.
That's really all there is to it – there's no fiddling around in the Bluetooth settings trying to pair, although you can still go down that route if you're using an Android or non-Apple device.
There are other benefits to the W1 chipset. The wireless range is fantastic – not quite as astonishing as that of the also W1-powered Solo3 Wireless headphones, but still good enough to cover my three-bedroom house with only a tiny amount of breakup as I moved around.
The battery life is also excellent, going beyond the promised eight hours – they actually lasted an entire 10-hour flight I took during testing. They charge quickly, too – five minutes connected to the power gives you around two hours of playback. A full charge, meanwhile, takes about 45 minutes using Apple's Lightning cable (there's one included).
There are other neat things you can do with your BeatsX, including giving them a name through the app or via your phone's Bluetooth menu. Sadly though, I found this process pretty fiddly, and they kept changing names when I switched devices.
The only real shame is that the BeatsX earphones don't automatically pause your music when you take one of the buds out of your ear, which is one of the neat features of the AirPods. But seeing as there's a physical pause button here, that's not a massive issue.
BeatsX performance: Hitting a flat note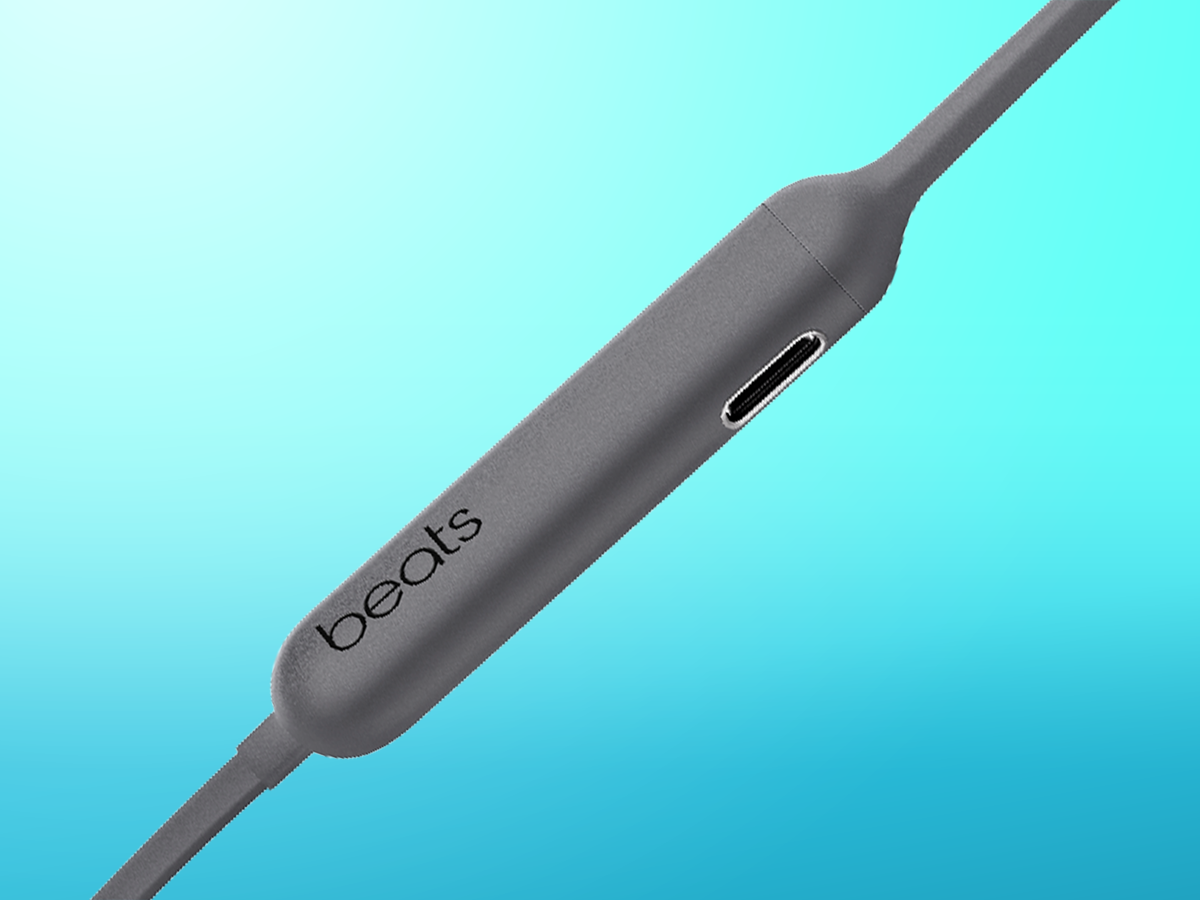 Beats headphones have long been the fashionable choice, but they've not got a sterling reputation when it comes to sound quality. In the past, that reputation was deserved, but the audio has come a long way since the Apple acquisition.
It's a shame, then, that these BeatsX earphones feel like a bit of a sonic step backwards. They boast quite a lot of bass, as we've come to expect from Beats headphones, but it's detached from the rest of the presentation and surprisingly lacking in punch. What's more, while they never sound harsh, there's also a serious lack of sparkle to the treble and clarity to the mid-range.
They're far from unpleasant to listen to, but there's nothing particularly noteworthy about the performance. They're just quite dull to listen to, and at £130 that's not really good enough. In fact, there's nothing in the delivery that makes them worth recommending over the JBL Everest 100 earphones which, W1 chip aside, are technically quite similar – but £55 cheaper.
True, unlike the Apple AirPods you get an isolating fit that blocks outside noise, which is probably quite appealing to a lot of people, but the design of the BeatsX headphones also allows a lot of noise to travel along the cable, so if you're wearing them while out, your music has to compete with the bumps and bangs as you move about.
BeatsX verdict
I get that Beats has a kudos that a company such as JBL is lacking, and that the styling of the AirPods makes them a no-go for many a prospective purchaser. And if you choose the BeatsX headphones for those reasons, you at least won't find them unpleasant in any way.
But if sound quality matters, you can do just as well for far less money by going for the JBL Everest 100s. On the other hand, if it's techy awesomeness you're after, the AirPods have got a heck of a lot more of that.
In short, the BeatsX headphones are fine, but you can do better than fine. And if you're determined to get some headphones with Beats emblazoned upon them, the Solo3 cans and Powerbeats3 sporty buds are both far easier to recommend.
Stuff Says…
The W1 chip is as great as ever, but the BeatsX headphones are otherwise decidedly disappointing
Good Stuff
The W1 chip makes the wireless connection a breeze
Great battery life and range
Stylish and comfortable
Buttons beat Siri for controlling your tunes
Bad Stuff
Audio quality doesn't justify the price
Pick up dirt easily
No automatic pause when you remove a bud