Black Shark 2 review
It's Black Shark's second strike - and this time around its gaming phone is a real killer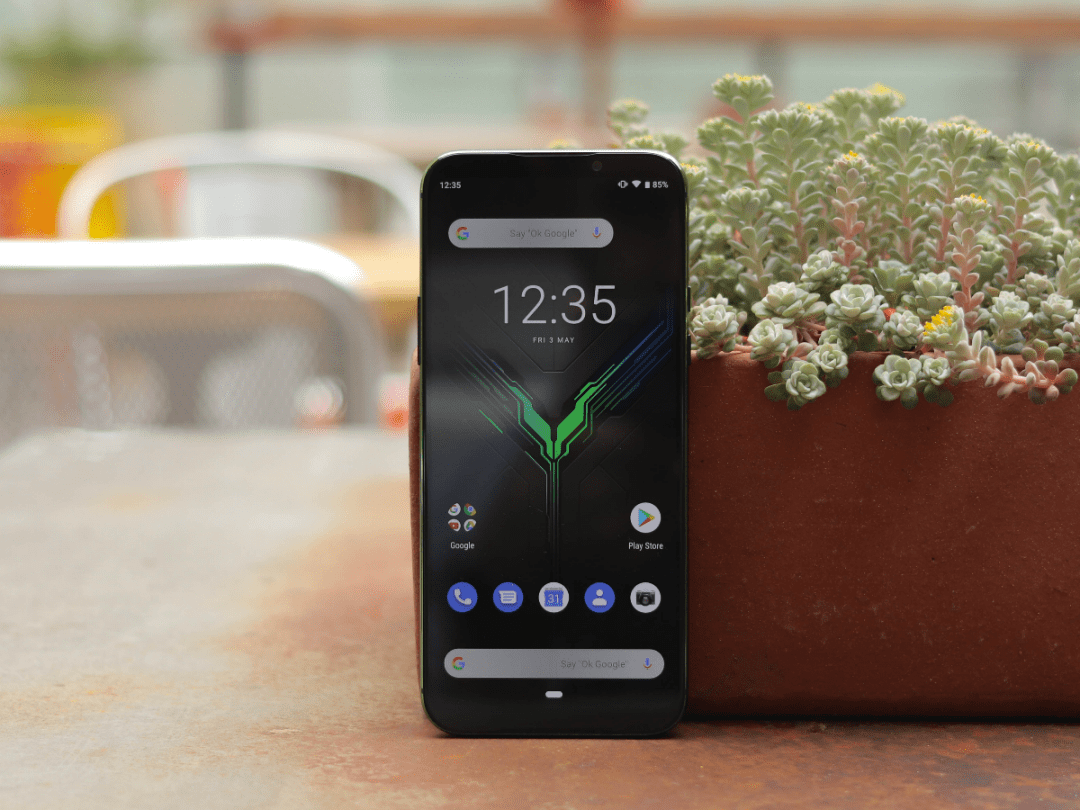 Black Shark only launched its first gaming phone in the UK at the end of 2018. Frankly speaking, it wasn't all that, but just a few short months later another one is circling.
What's really cool here is that Black Shark clearly listened to criticisms of the original and fixed them. The Black Shark 2 is a bit pricier at £479, but improves upon its predecessor in every respect.
Even though it shares the same core formula – aggressive design, stacks of power and gaming enhancements, not to mention a dual-camera – the sum of its parts make it a much better smartphone.
Design: Predatory
Made primarily of aggressively sculpted metal with a few glass elements on the back, the Black Shark 2 looks hangry. That means it won't be for everyone, but if you're a gamer who loves the trademark look of gaming gear, there's a good chance you'll be onboard.
With a 6.4in screen it's bigger than the Black Shark was, so there's plenty of space for your thumbs to manoeuvre when gaming. The in-hand feel is solid and comfortable too, but it's definitely a big phone, so those who are petite of paw might want to take note.
This time around, there are front-firing speakers and a responsive in-screen fingerprint scanner, not to mention side-mounted RGB strips to complement the light-up Black Shark logo around the back.
There's still no headphone jack, with just a lone USB-C port at the bottom of the phone, but there is a unique toggle that fires up Shark Space, a gaming interface we'll come onto later.
As well as all your standard power and volume buttons, you also have a dual SIM card slot that can be ejected, plus two cameras on the back: a 48MP sensor paired with a 12MP sensor, the latter of which packs a 2x zoom lens.
As for the lights, they fire up when the phone is charging or if a notification comes in, and with over 16 million colours there's every chance you'll find the hue for you. You can also customise the RGB back and sides to pulse or linger, sticking with one colour or cycling through the full spectrum – disco shark ahoy.
The main strike against its name is that with no IP67+ rating the Black Shark 2 doesn't like water. Ironic, eh? That's not a deal-breaker for us but it might be for you.
Screen: Deep blues, reds and blacks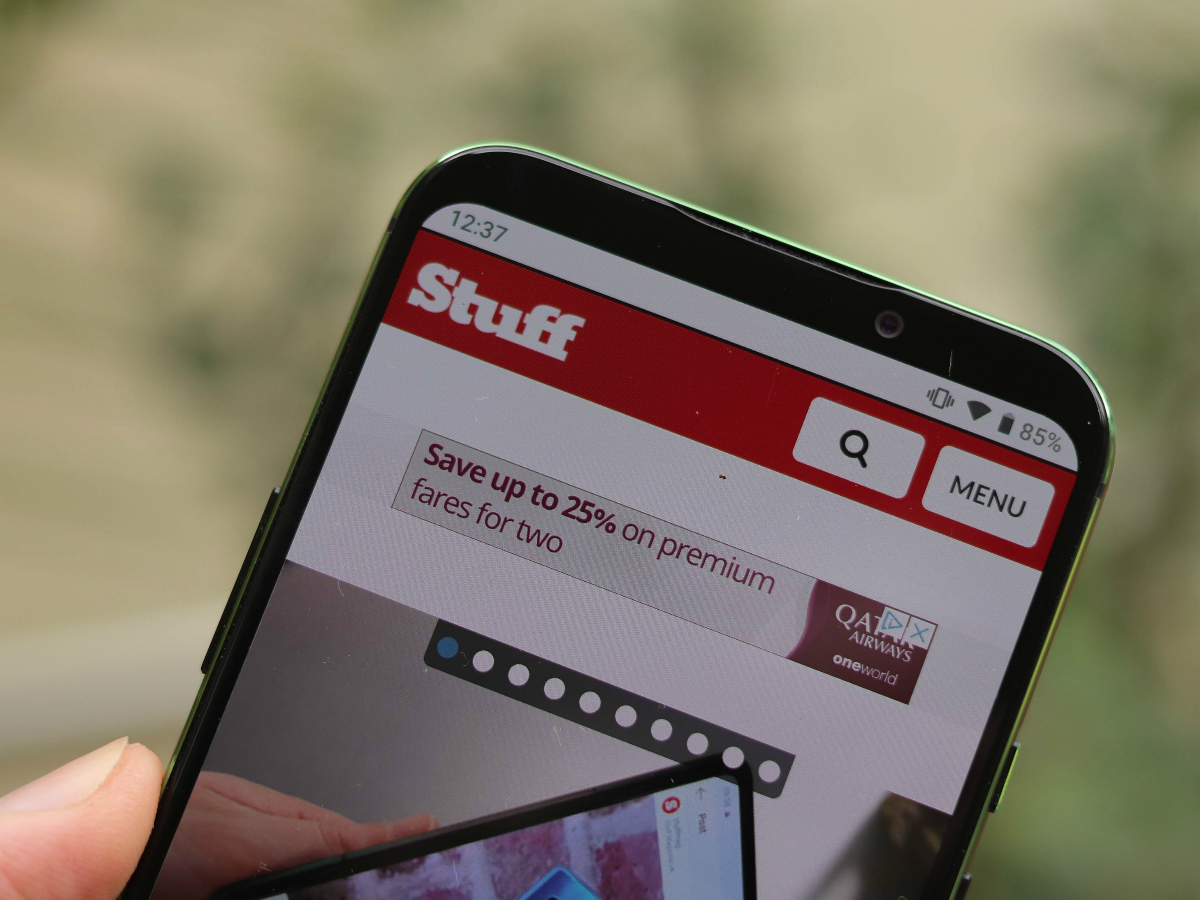 Black Shark has opted for a 6.4in AMOLED screen this time around – and it's a beautiful thing. With a wide, 19.5:9 aspect ratio matched with Full HD resolution, it isn't the sharpest shark in the school, so can't compete with the Samsung Galaxy S10, but that doesn't stop it being great. Clocking in at over 400 pixels-per-inch, it's in the same league as the much pricier Huawei P30 Pro and iPhone Xs Max.
It's super-vivid by default, more so than we'd like it to be in fact, but this punch can be pulled back in the settings thanks to a number of screen colour options.
Even better still, the Black Shark 2's in-game screen settings can be different from general use settings. That means you can be first-person-shooting with saturation on overdrive, then typing a work email in a lovely, muted, natural tone. The phone also claims to have the fastest response time when it comes to touchscreen input but we didn't notice it to be significantly better than other top-tier smartphones.
We haven't got any complaints when it comes to the quality of the screen, but ironically, we did experience a few touch responsiveness issues. Every now and then, specifically when swiping across the keyboard, contact would break.
In addition, the extremities of the screen wouldn't always respond to presses. A quick power off/on fixed the issue, suggesting it to be software and not hardware based, but it's not ideal and hopefully something that can be remedied in an update.
UI + Performance: This fish flies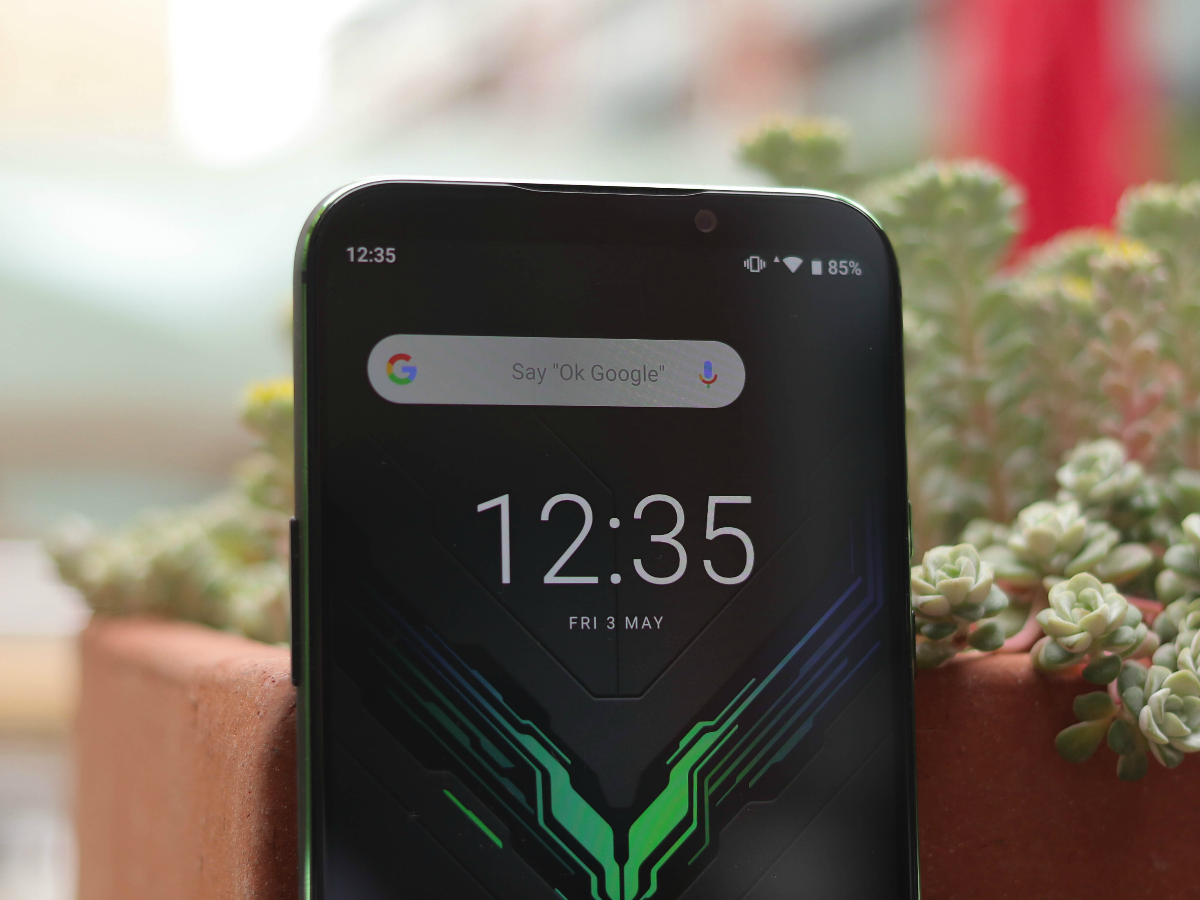 The Black Shark 2 runs Android 9, and boy is the interface true to Google's vision. There are only a handful of elements that change stock features, and most of these are gaming customisations.
At the heart is a home screen that you can load up with shortcuts and widgets, there's an apps drawer and a Google Assistant screen to the left, with stories and information Google reckons you'll want to read. Pull down from the top for all your notifications, quick toggles, and to dive into the settings for more granular control over your phone.
As for performance, with its Qualcomm Snapdragon 855 processor and either 8GB or 12GB RAM, it absolutely tears through day-to-day tasks. Black Shark also makes a bit of a fuss about the cooling mechanism in place, which combines liquid cooling with a graphene plate. We can't say for sure whether the graphene makes a difference or is just a marketing claim, but we did notice that the phone stayed cool in our time with it. At least, it did until we fired up overclocked modes or played games while it was charging.
Storage options are impressive too: a minimum of 128GB of space for your media and apps if you pick up the 8GB RAM option, or 256GB if you go for 12GB RAM. This means that even though there's no microSD card support, we're not too worried about running out of space, and don't think you will be either.
The main things that might throw some buyers off its scent are the lack of a headphone jack, wireless charging and NFC. No headphone jack is commonplace today, as is the omission of wireless charging considering the price, but the lack of NFC is more of a bugbear given how prominent mobile payment has become.
Camera: 20/20 vision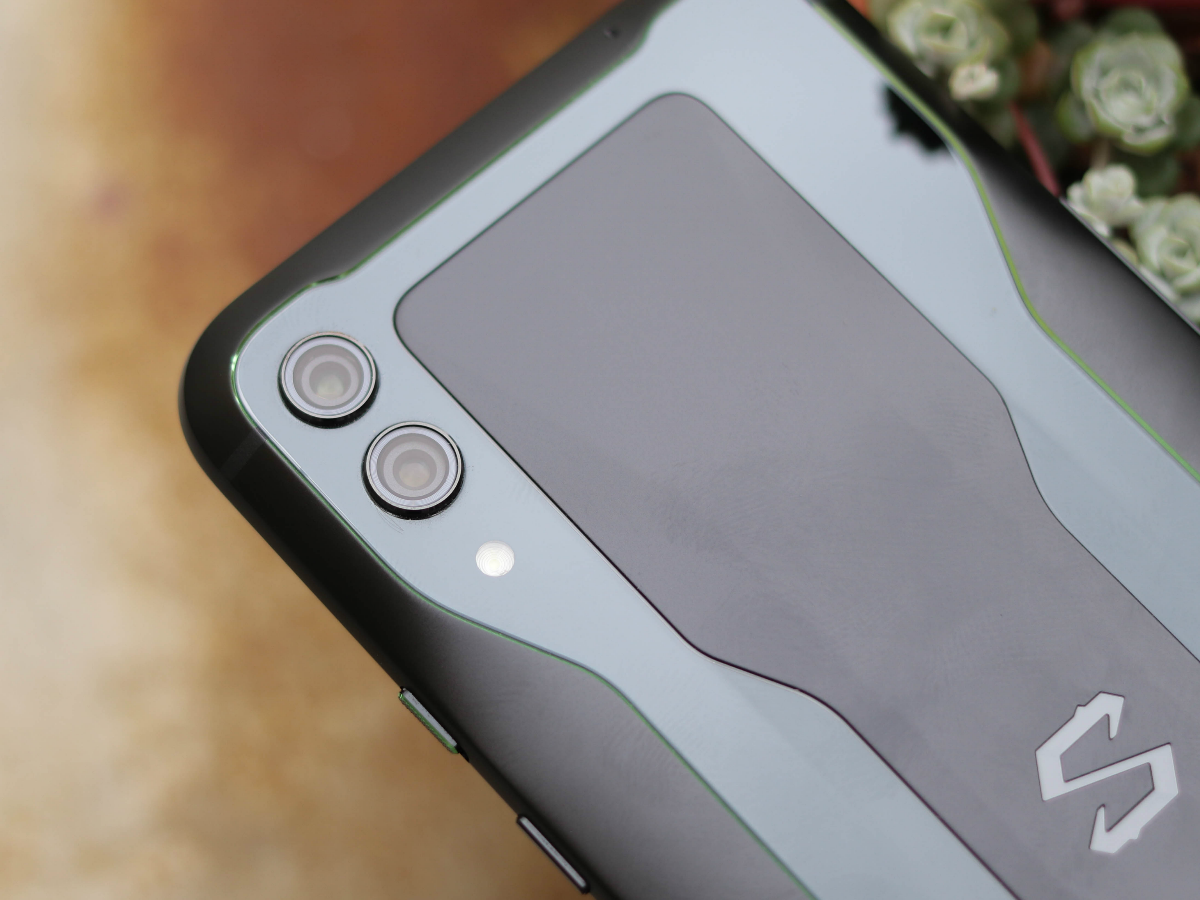 The Black Shark 2 has a seriously high-res 48MP main camera (f/1.8), and a secondary telephoto 12MP camera (f/2.2) which has a 2x zoom.
There are plenty of shooting modes, from your standard AI-assisted automatic one, right through to manual mode and background defocus. Nothing exceptionally different from other phones on the market, but still a solid offering.
Snaps shot on the phone are almost Instagram ready and picture-taking performance is respectable across bright and dark environments. Results also pack punchy colours and an abundance of drama, thanks to clear contrast boosting. While results look good, they won't always be for everyone, especially folks looking to edit their snaps after the beat. Blacks are also a challenge for the phone, with nuance lacking in dark areas when compared to flagships like the Pixel 3.
Thankfully, a quick dip into the settings lets you dial back processing a touch, which really helps things along. In addition, you can shoot manual too, though there's no scope for grabbing RAW images which is a shame.
The Black Shark 2's 20 MP (f/2) selfie camera also impresses. No front flash means low light performance isn't excellent, but it's not bad either. You'll get crisp results in good light, though, with a default beauty mode that's actually flattering to help thing along.
As for video, it shoots at up to 4K resolution and does a great job in good light. It also packs really impressive image stabilisation – ideal for handheld shooting. Where it drops the ball is in terms of low-light recording, or when you need to zoom into your subjects.
Gaming: Eats games for dinner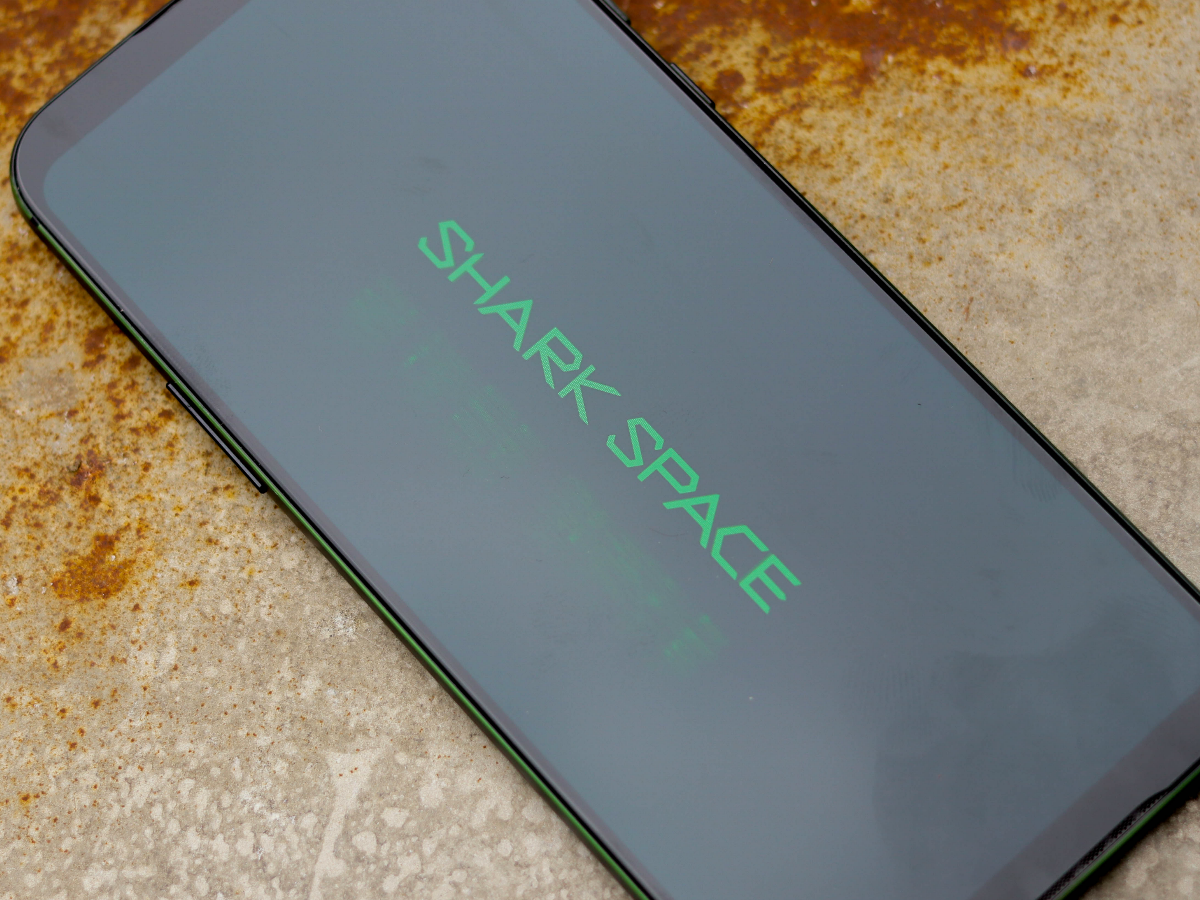 What's great about the Black Shark 2 is that it combines software and hardware to create a more immersive gaming experience. The screen is pressure sensitive, emitting vibrations when you press it with force mid-game, while the vibration motor also fires up when the sound gets loud. The front-firing speakers are also virtually impossible to accidentally cover up.
Customisation options are plentiful when it comes to gaming too, from on-screen overlays displaying information like frames-per-second, through to RGB lighting control and even processor overclocking tools.
As well as the Shark Space gaming environment, activated by flicking a toggle on the side of the phone, we also loved the screen customisation options that allow to to mute all notifications and end some baddies pow-pow-pow style without distractions.
Sadly though, it isn't quite so refined and enjoyable in every respect. For us, the pressure sensitive vibration feature was more miss than hit, and one of the warnings in the overclocking settings appears in Chinese. Again, hopefully something that can be fixed with an update.
There are plenty of accessories you can pick up for the Black Shark 2 as well, ranging from a single-side joystick through to a dual-sided joypad mod. All this comes together to make it an incredible value but occasionally flawed gaming experience.
Battery: This shark has stamina
With its 4000mAh battery, the Black Shark 2 shouldn't last for ages. After all, that's the same capacity as the first Black Shark, which wasn't mind-blowing, and this phone has a bigger screen. In a turn up for the books, though, battery life is excellent.
Even with regular use, the screen at middling brightness, and a good hour of gaming the phone still lasts a full day. There are battery optimisation modes in the settings too, plus you can kill the RGB lights if you want to save even more juice.
Black Shark 2 Verdict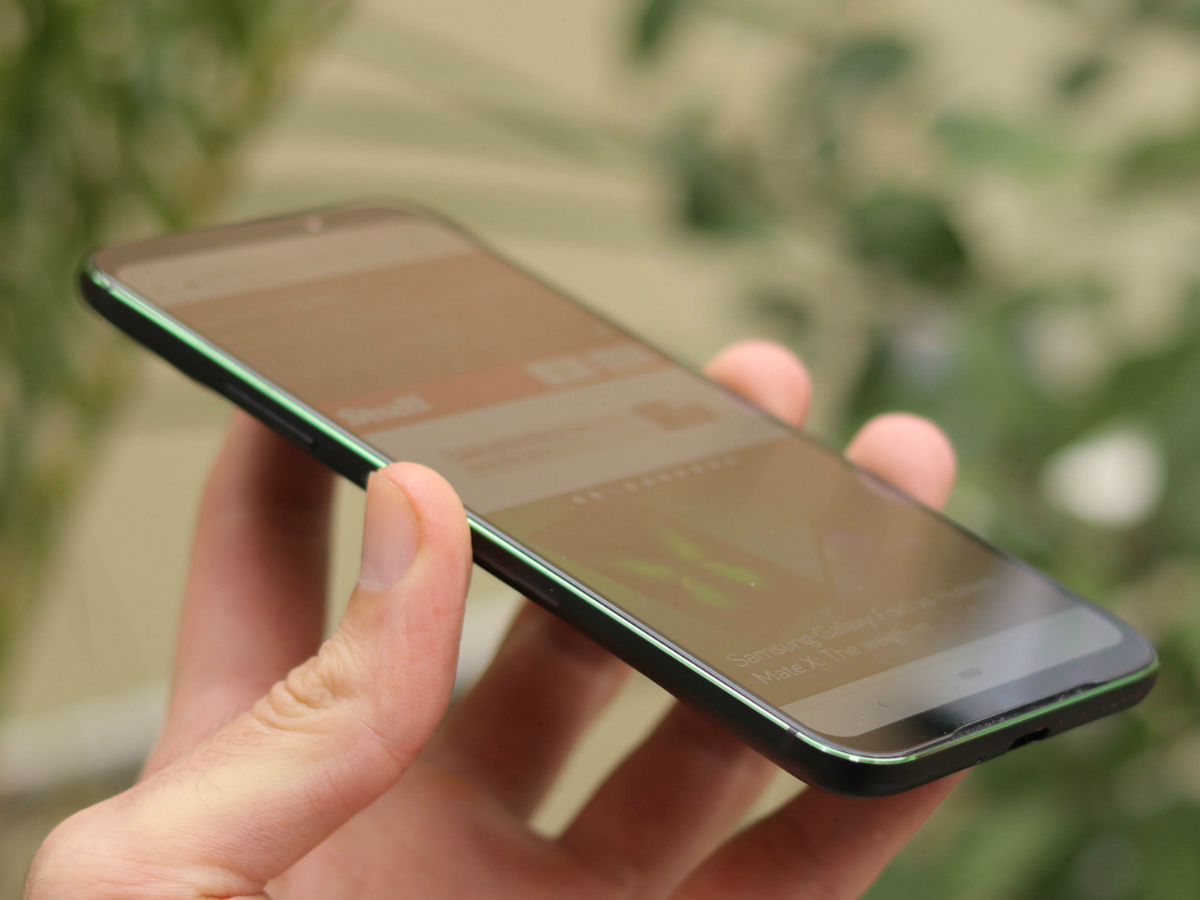 Second time lucky, the Black Shark 2 is easily the best-value gaming phone around, with its mix of Snapdragon 855 internals, front firing speakers, AMOLED display and great battery life.
It isn't perfect, with a couple of screen responsiveness issues that crop up every now and then, but if you're okay with imperfection and want maximum bite for your buck, look no further.
Stuff Says…
Angry looks, a killer screen, aggressive pricing and plenty of bite make the Black Shark 2 an excellent gaming phone despite a few chinks in its armour
Good Stuff
Excellent value
Loud speakers
Decent battery life
Bad Stuff
No NFC or 3.5mm jack
Occasional touchscreen issues
No waterproofing