BlackBerry KeyOne review
BlackBerry's back and it's never looked so good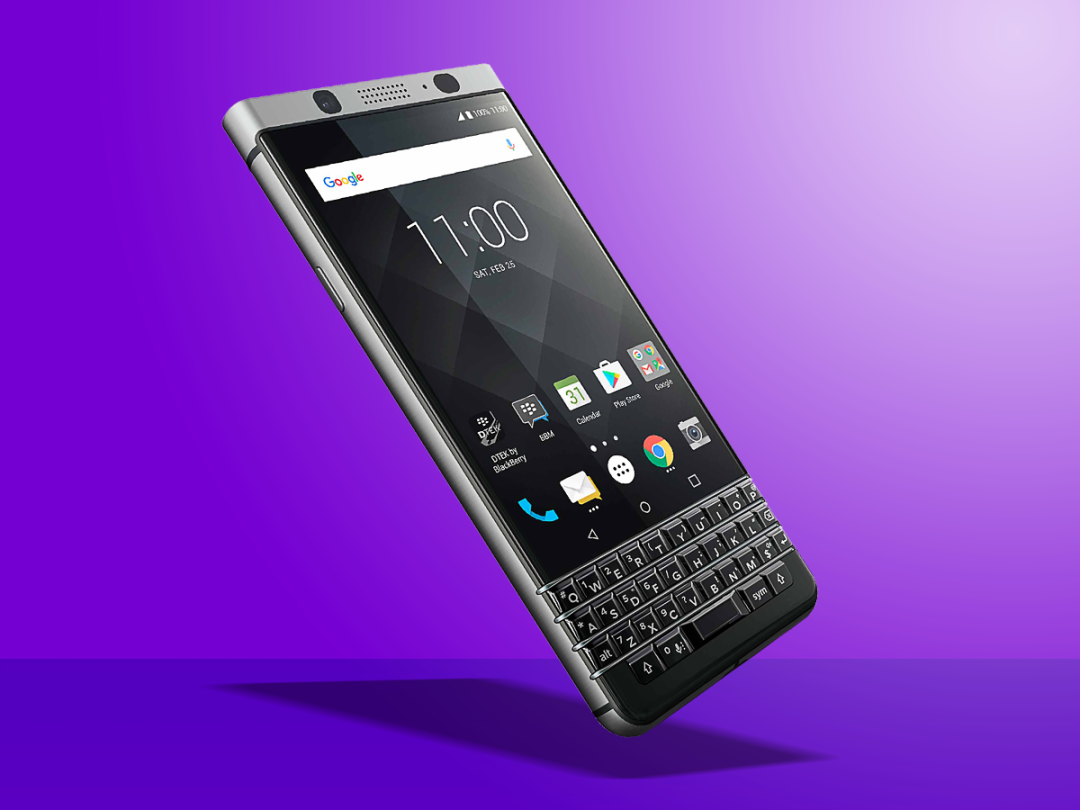 Every time we get our hands on a new BlackBerry, it's the same question – is this the phone that can pull the once-iconic brand out of the depths?
You might say the KeyOne is BlackBerry's last chance to get it right. Or you could point to the poor sales of 2015's Priv and argue that chance has long gone.
Don't listen to the haters, though. There's something about the KeyOne that'll makes you sit up and take notice – something that hints, in hopeful whispers, that BlackBerry just might have its found its spark again.
At the very least, the KeyOne is the best BlackBerry we've seen in years. At the most, it could be one of the biggest smartphone surprises of 2017.
Blackberry KeyOne keyboard: Keys-y does it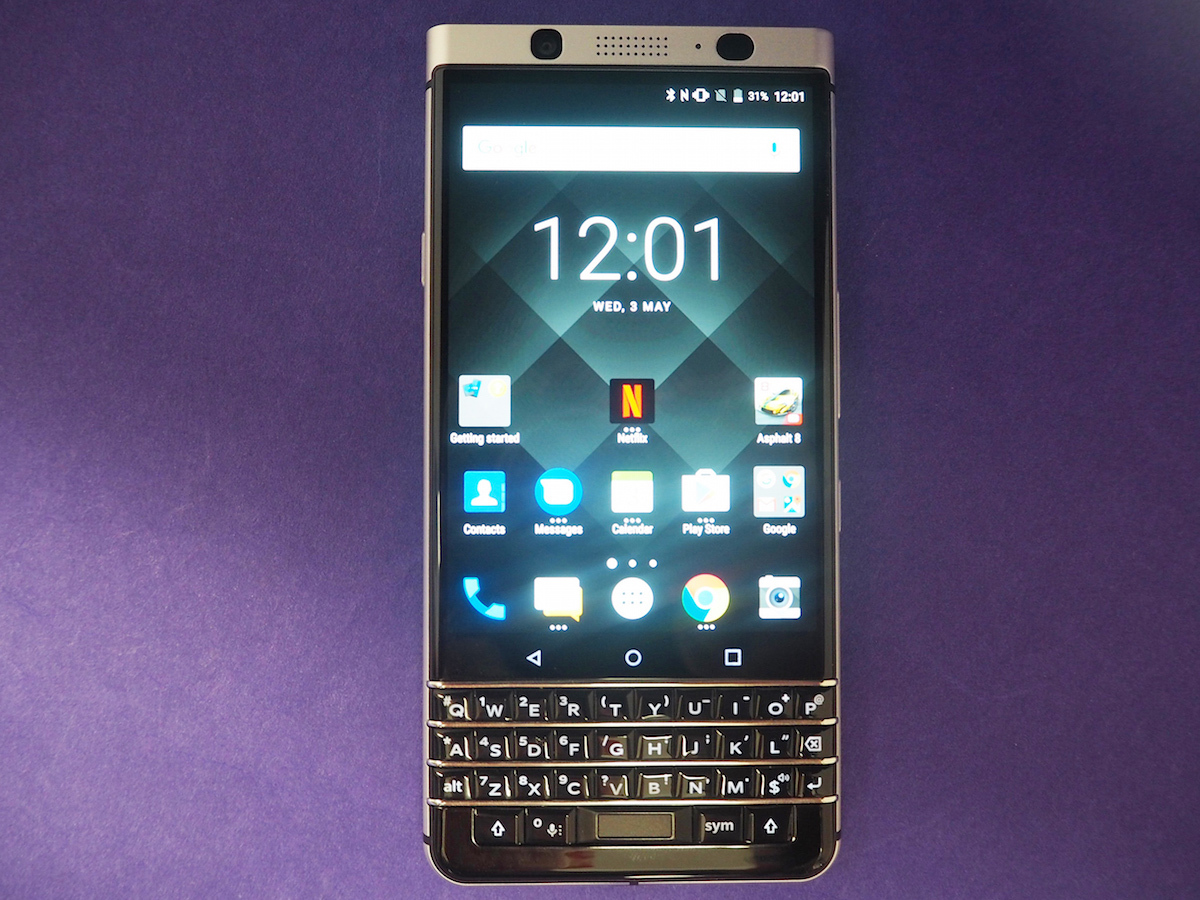 Tiny, tactile physical keyboards were BlackBerry's bread-and-butter, once, so it feels right that one should sit so centrally on the KeyOne. It's not hidden away like it was on the Priv, but proudly positioned underneath the phone's 4.5in screen. That makes it a lot harder to ignore in favour of an on-screen option.
It looks pretty small at first glance, but if anyone knows a thing or two about compact keyboards that even the portliest fingers can get to grips with, it's BlackBerry.
The keys are soft, but reassuringly clicky, with rounded edges that make it easy to determine where one starts and the other ends. I haven't quite got up to the speed of my touchscreen typing levels just yet, but it's getting there.
It's not called a Smart Keyboard for nothing, either. It's got a few tricks up its sleeve to help make the whole user experience even better, like acting as a touchpad for navigation. You can swipe your finger across it in the same way you would do a screen to move between menus or scroll through webpages.
Handy, seeing as this is right where your thumb naturally rests naturally when holding the phone. It'll save you having to stretch up to the screen too often.
I'm less convinced by Flick Typing, which puts three predictive text words at the bottom of the screen as you type. Once you see the word you want, and you simply swipe up underneath it to fling it into your message. Suggestions are accurate enough to use when you spot 'em, but half the time it's quicker to type words out by hand.
Keyboard shortcuts are more useful, letting you turn every single key into a multi-function timesaver with either a short or long press. I rather imaginatively choose letters like "e" to launch email and "b" to open the browser, and they work without hesitation. Press a key that isn't assigned to something and it lets you allocate it to an action there and then, saving time digging through the menus.
The keyboard comeback is a good one then, but it's not entirely free of niggles. The soft keys at the bottom of the touchscreen sit a bit too close to the top line of the keyboard for my liking, which means they're in danger of being activated while you're typing. Getting accidentally returned to the homescreen when you are half way through a text is annoying, to say the least.
Blackberry KeyOne display and sound: Squat screen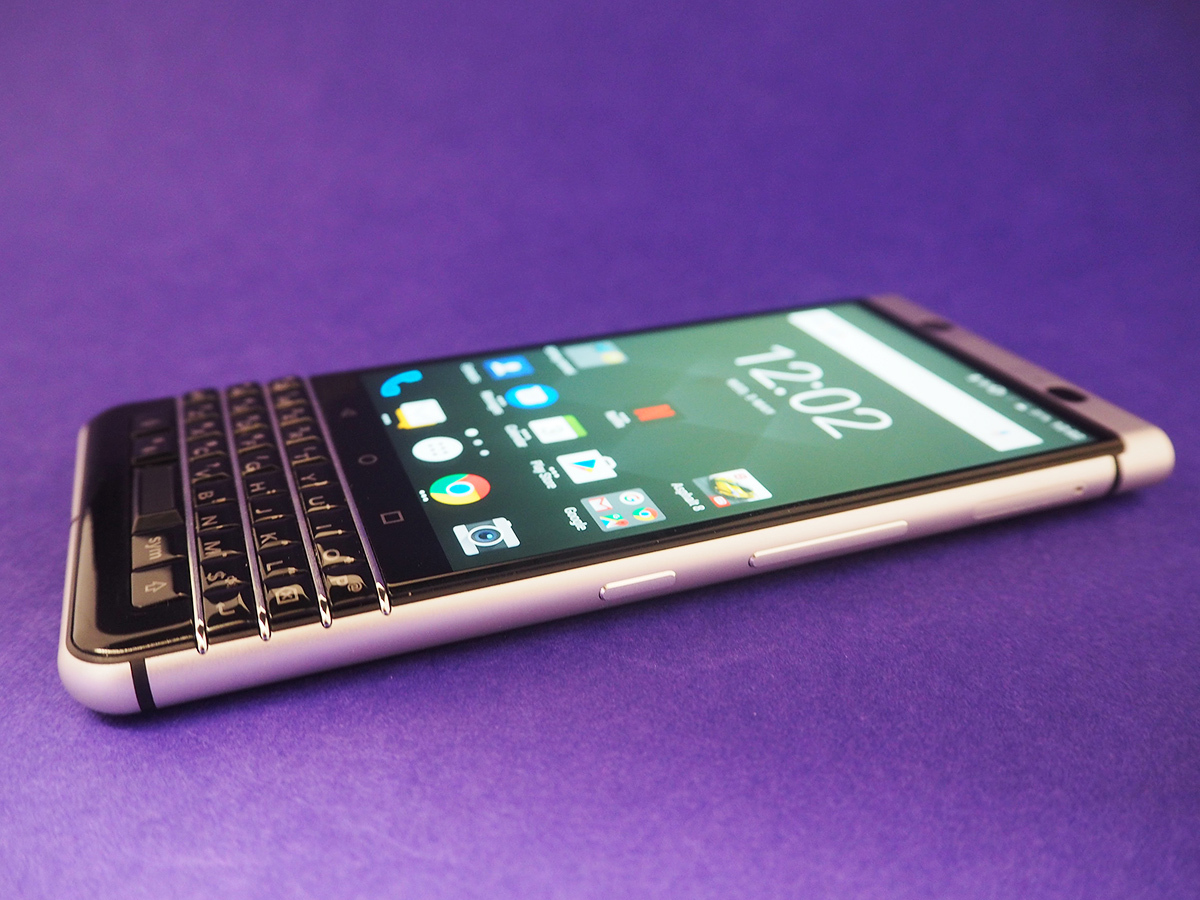 Squeezing a physical keyboard up front means compromising on the display. At 4.5in, the KeyOne has one of the smallest smartphone screens going – and with an odd 3:2 aspect ratio to boot. That's not really the best choice for watching a lot of video.
The colour palette might be balanced, and the 1620×1080 resolution is sharp enough for a quick dip in and out of YouTube, if not the most detailed. Those unavoidable, fairly significant black bars at the top and bottom don't make for the most immersive viewing experience, though, especially if you were planning a Netflix catch-up on the way to work.
It's not the best for mobile gaming either, especially anything with onscreen buttons or that forces you to play with the phone held horizontally. As compact as the keyboard is, having to reach across it to fling an Angry Bird or Crush a Candy is a bit of a pain.
Websites render well on it though. Texts and emails fill the whole display, too, with no onscreen keyboard also vying for space. Multitasking using Android 7.0's split screen works better here than we've seen it elsewhere as well.
The KeyOne is clearly a phone built for productivity – and with entertainment a lot further down its to-do list.
Funny then, that the speakers are actually pretty decent. There's a dual speaker setup along the bottom, and one in the earpiece, letting the KeyOne go much louder than you'd expect. Dialogue sounds clearer and more spacious than the same Netflix clip played back on an iPhone 7, which is promising for its more likely use – hands-free speakerphone calls.
BlackBerry KeyOne design & features: Suited and booted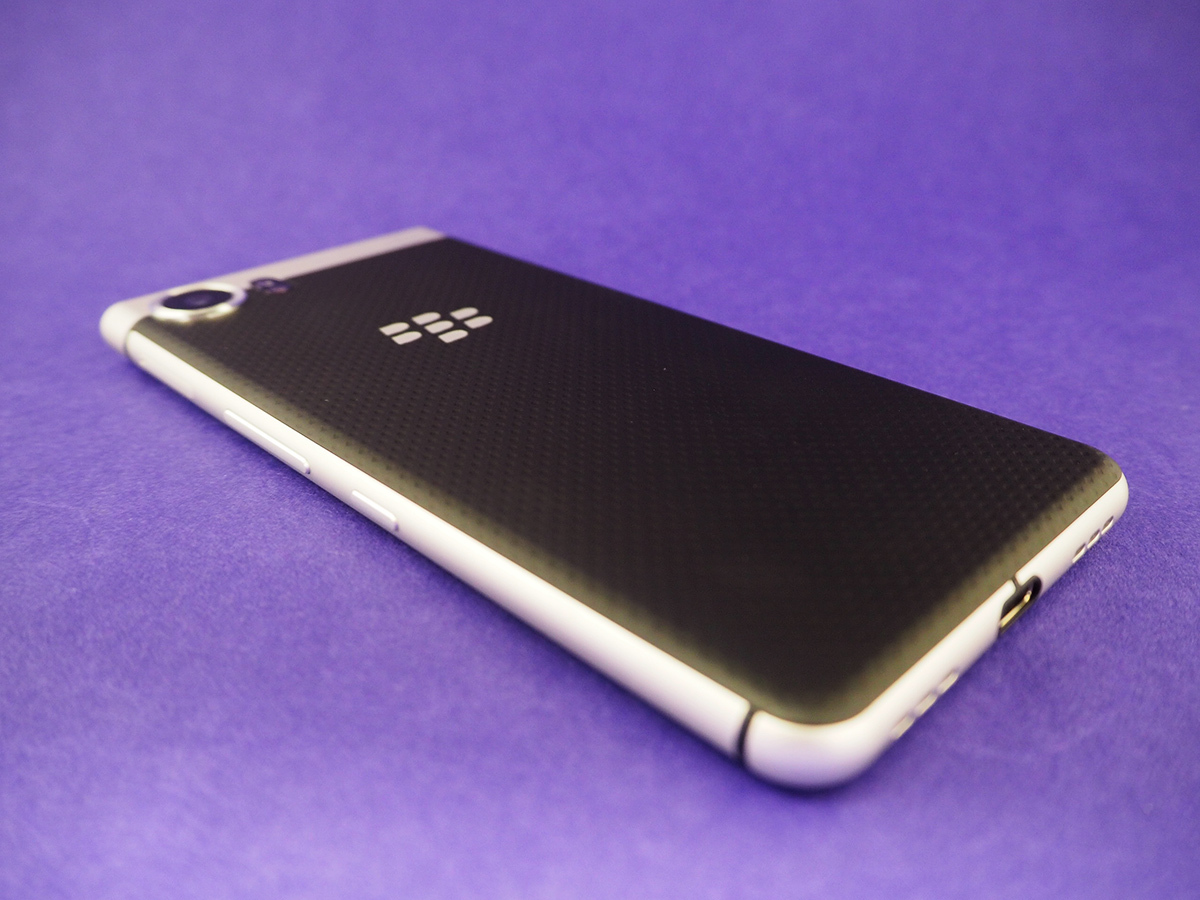 Take one look at the KeyOne and you can tell BlackBerry has gone for business smart, not flagship flashy. The silver and black design is a little on the chunky side, but with a slick metal frame that's well-made and feels great in the hand. Chinese firm TCL, which now makes BlackBerry's phones, has clearly done a good job here.
The keyboard's space bar doubles up as a fingerprint sensor, which works great even with such slender proportions. At the bottom, you get a reversible USB-C charging port, and Qualcomm's QuickCharge 3.0 on-board (and a compatible charger in the box) for getting from empty to 50% charge in just over 30 minutes.
Other nice extras include a microSD card slot, which can give the slightly anemic 32GB of built-in storage storage a boost up to a roomy 2TB. Y'know, once you can actually buy a microSD card that big.
Most things here have been well thought-out, but some aspects aren't quite so smart. Take BlackBerry's customisable Convenience key: not only does it seem unnecessary, what with all the keyboard shortcuts up front, but it also takes premium placement – thumb height on the right-hand side of the phone.
This is right where you'd expect the power button to be, and even after a week of testing, I'm still prodding it accidentally.
BlackBerry KeyOne performance & battery: Full stream ahead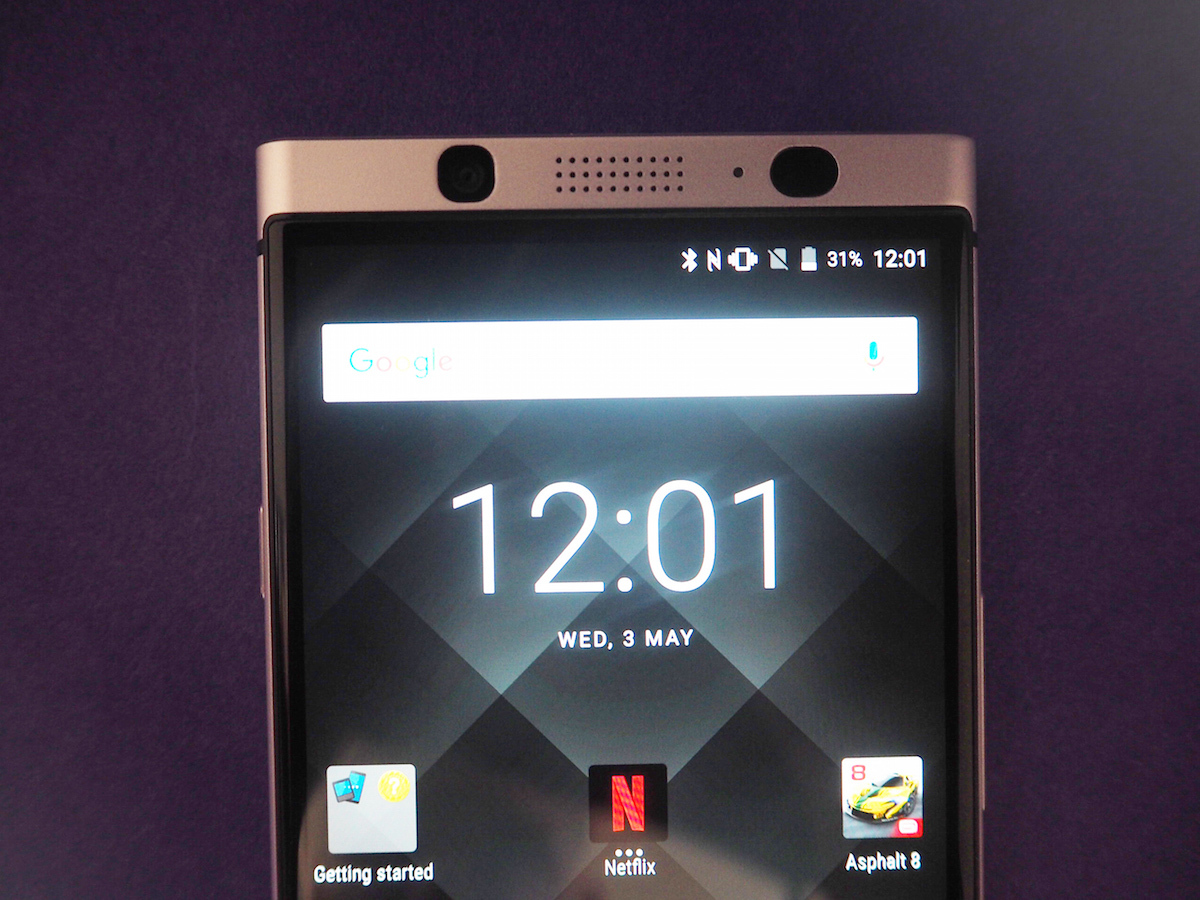 It might run on a fairly mid-range Qualcomm Snapdragon 625 CPU, but the KeyOne's performance throws up no complaints. Moving in and out of apps is smooth and stutter-free, the screen launches quickly from sleep, and the phone generally juggles everything I throw at it without second thought.
OK, so it's not going to win any benchmark awards, but the 625 is known for its great balance of performance and energy efficency. That's a lot more important for this workhorse than out-and-out power.
It seems to work, too. A working day spent sending texts and emails, with a smattering of browsing and social networking, a bit of photo taking and a lunchtime of streaming thrown in for good measure, the KeyOne lost around 35% of charge.
An hour of Netflix streaming at half brightness easily lopped off a good quarter of that figure though, so you'll want to go steady on the video streaming if you're looking to stretch the KeyOne to its furthest.
Even with fairly heavy use, though, I regularly made it to bed with 20% left in the tank. Lose the fun, stick to work stuff, and this should have the legs to just go and go.
BlackBerry KeyOne software: BlackBerry flavoured Nougat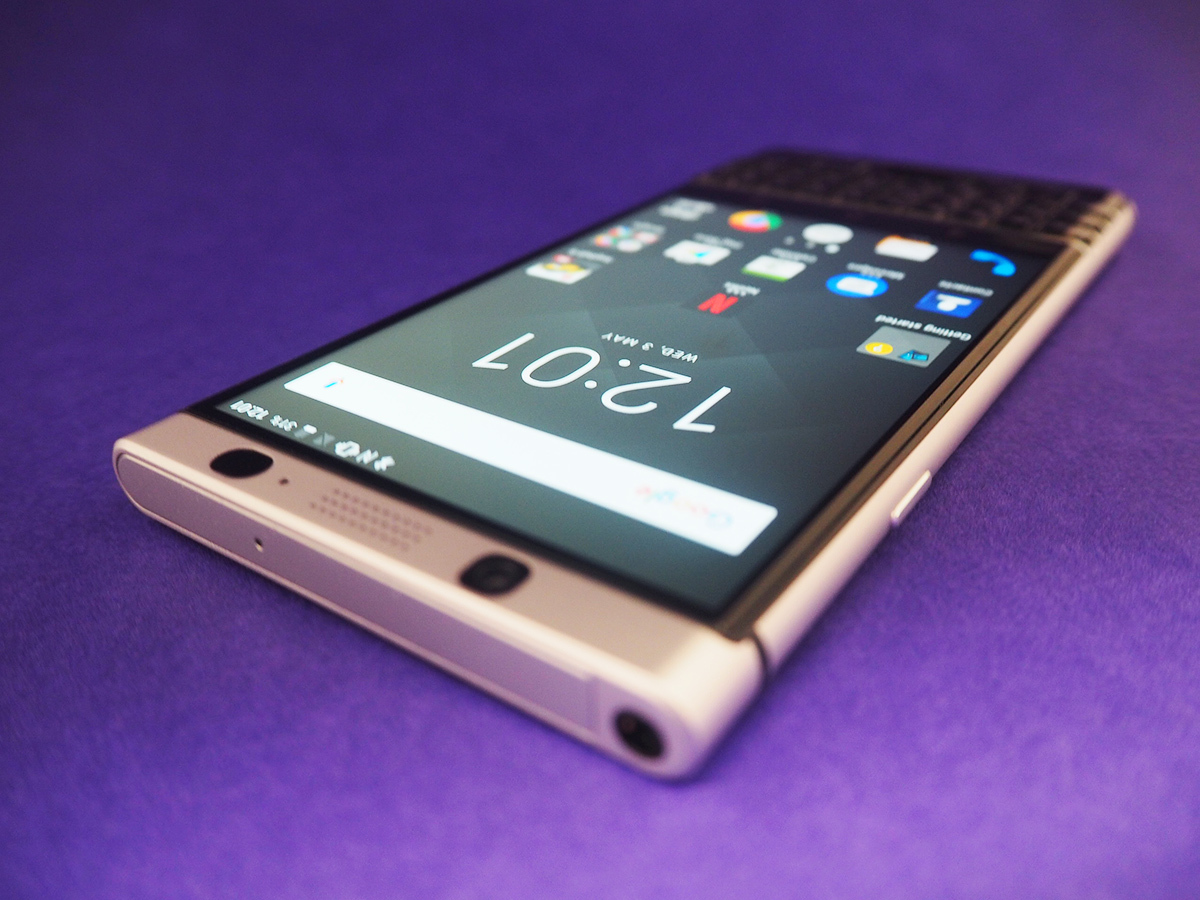 BlackBerry's take on Android hasn't been around for that long, but the KeyOne still builds on its predecessor with a few helpful tweaks and changes to Google's mobile OS.
The ability to access widgets directly from app icons themselves makes a return from the Priv, by swiping up on any one with three dots underneath it. It's great for keeping your homescreens looking clean, but still having the extra functionality of widgets just a tap away.
There are a whole bunch of BlackBerry apps preinstalled, too, including the BlackBerry Hub for bringing your email accounts, call logs and text messages into one inbox, BlackBerry Messenger (for anyone you know still using it) and BlackBerry's DTEK app for checking the security status of your phone. It's excellent, apparently.
It's a bit of a heavy-handed approach, but at the same time, BlackBerry knows where to draw the line, and has relied on a lot of Google's own default apps instead of duplicating them. That means you get Google's Photo, Music, Phone, Messaging and Video apps, plus the Chrome browser too.
BlackBerry KeyOne camera: A mixed bag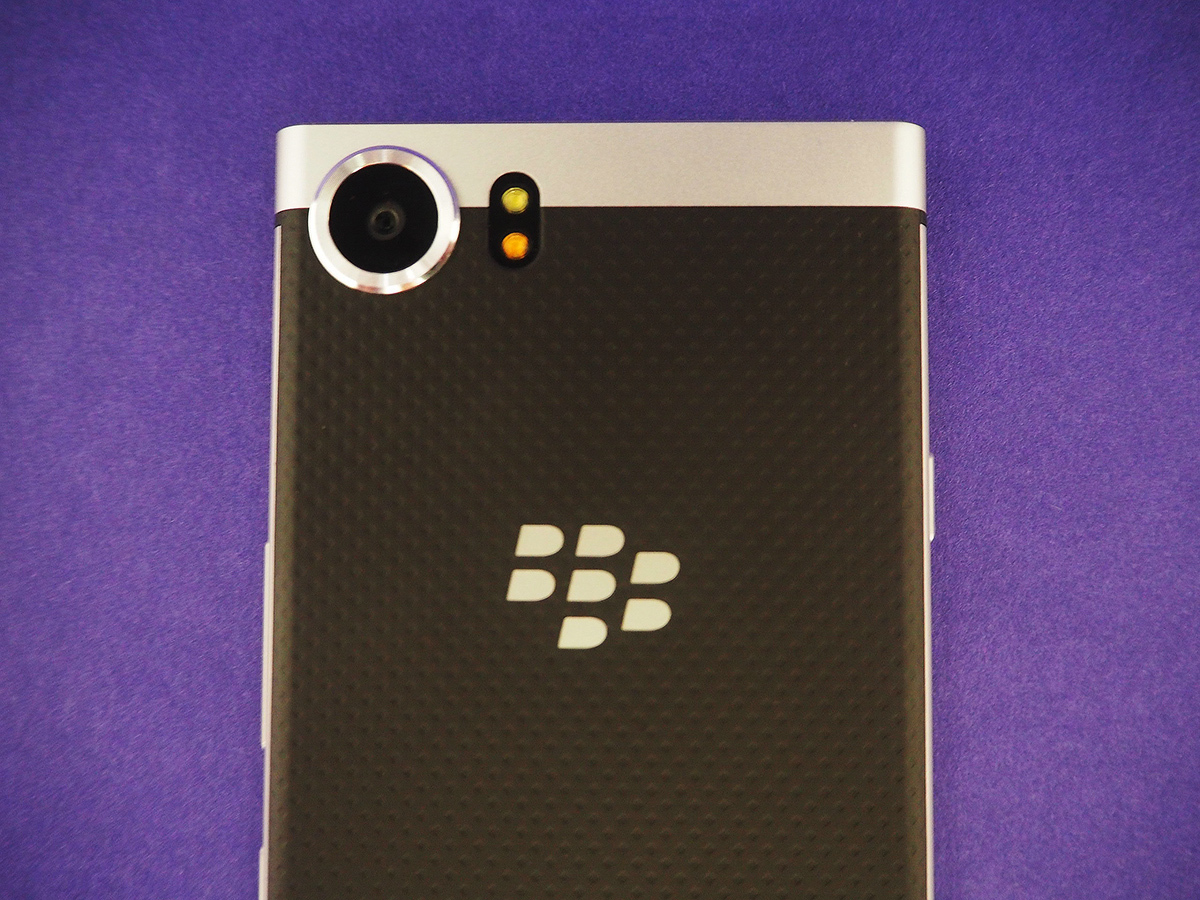 The KeyOne's 12MP main camera might have the same pixel count and f/2.0 lens as Google's Pixel, but don't think that the BlackBerry is on the same level. Processing doesn't prove to be nearly as reliable, leading to some inconsistencies across photos.
BlackBerry's own camera app doesn't help. It's nowhere near as user-friendly as the default Google camera, with shooting modes limited to slow motion and panoramas. There's a decently-specced manual mode hidden behind the scenes for those that like to tinker, but results are still lacking. The handful of live filters feel a bit out of place on a business-oriented phone, too.
In good light, pictures rattle off one after another without much problem, but give it trickier light to deal with, and you'll notice some slow down. It's here that you'll really miss optical image stabilisation, with indoor photos in lower light lacking a touch of sharpness.
Take it out in daylight though, and the results are much better. Auto HDR kicks into effect when it should, confidently balancing out shadows and highlights to drag out more detail. Considering it's a bit of a go-slow in low light, it's surprisingly fast here.
Colours are pretty accurate too, and there's a nice amount of detail up for grabs. It can have a bit of a trouble focusing on anything too close though, so super macro shots don't always turn out as sharp as they should.
The 8MP selfie cam is a mixed bag too. Its f/2.2 fixed focus lens was never going to be a master of the low light, and in these situations, it'll let a lot of noise into the shot while the sensor scrabbles for detail.
Better-lit scenes aren't safe from noise either, particularly indoors, but at least there's no LG-esque over-smoothing here. The fixed focus means it's not the last word in clarity, but they'll be good enough for chucking on Instagram.
BlackBerry KeyOne competition
At £500 SIM-free, the KeyOne isn't too far off the current crop of 2017 flagship phones – the LG G6 or Huawei P10, say, or even last year's Galaxy S7, which is holding its price well.
But that seems almost pointless. Not only would the KeyOne struggle to compete with any of them from a specs or performance point of view, but if you're seriously considering bagging a BlackBerry, you're probably not bothered about the selection of identikit smartphone slabs currently sat on the shelf at Carphone Warehouse.
If you're after the KeyOne, it's probably because you've either owned a BlackBerry before or like the idea of a physical keyboard. They're spot on reasons to choose it too: with little else to scratch that itch on the market, it really does stand alone.
BlackBerry KeyOne verdict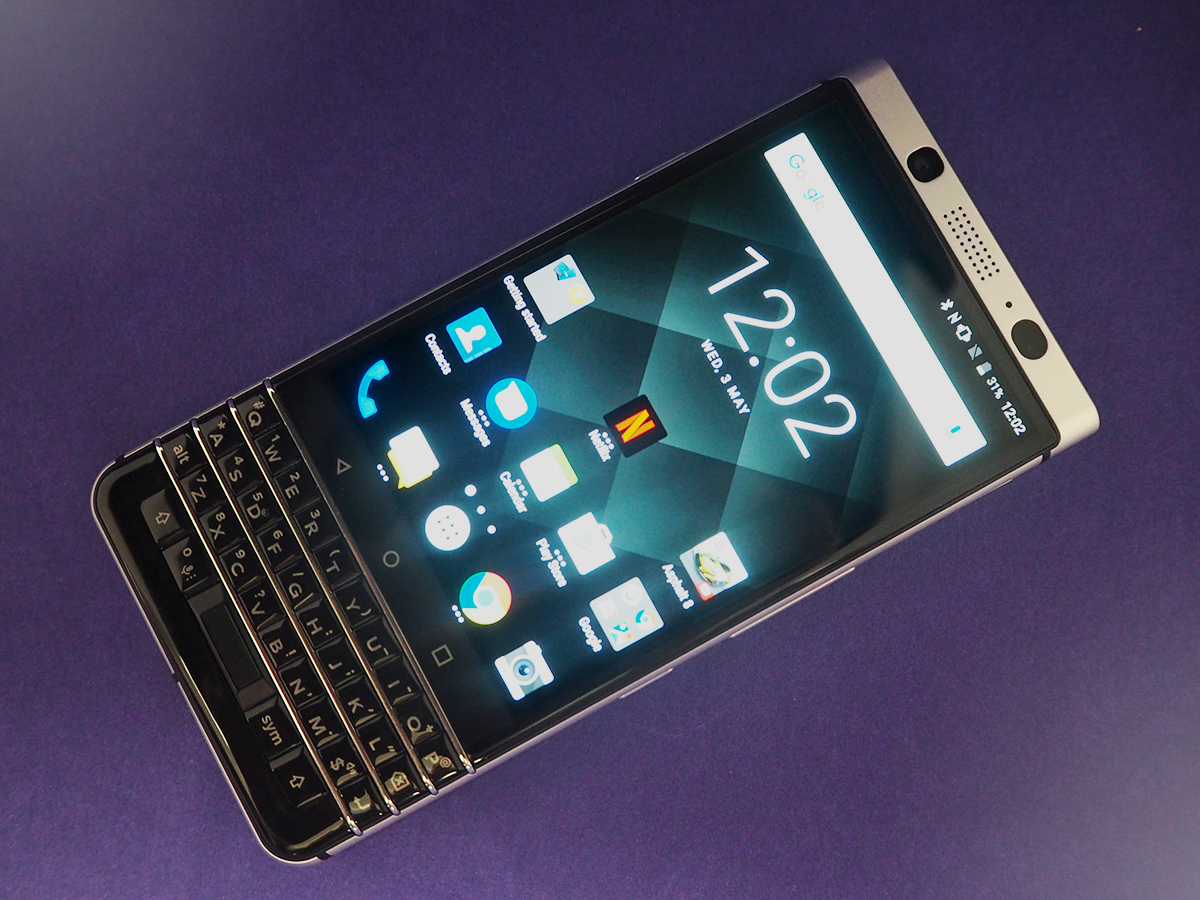 The KeyOne is the best phone we've seen from BlackBerry in years, and one that'll tick a lot of boxes for BB fans everywhere.
The problem is whether there are still enough of them out there.
With touchscreens well and truly killing off keyboards everywhere else, we're not convinced there's still room for a £500, work-oriented phone that struggles when it comes to entertainment.
The KeyOne is a great little 9-to-5er, but just can't seem to let its hair down once the working day is done.
Buy the BlackBerry KeyOne here SIM free from Laptops Direct
Tech specs
| | |
| --- | --- |
| SCREEN | 4.5in 1620×1080 IPS LCD |
| CPU | Qualcomm Snapdragon 625 octa-core |
| MEMORY | 3GB RAM |
| CAMERA | 12MP, f/2.0 rear w/ phase-detect AF, dual-LED flash. 8MP, f/2.2 front |
| STORAGE | 32GB on-board, microSD expansion |
| OPERATING SYSTEM | Android 7.0 Nougat |
| BATTERY | 3505mAh non-removable |
| DIMENSIONS | 149x72x9.4mm, 180 g |
Stuff Says…
The best BlackBerry we've seen in years, but with a design that limits its fun factor
Good Stuff
Ergonomic keyboard with clever functionality
Decent battery life with fast charging
Sharp screen with great speakers to match
Build quality stands out
Bad Stuff
Small screen not great for watching movies
Keyboard gets in the way of gaming
Camera performance could be better