Boundary Smart Home Security review: safe and simple
Smart wireless home security that'll keep your valuables safe without robbing you blind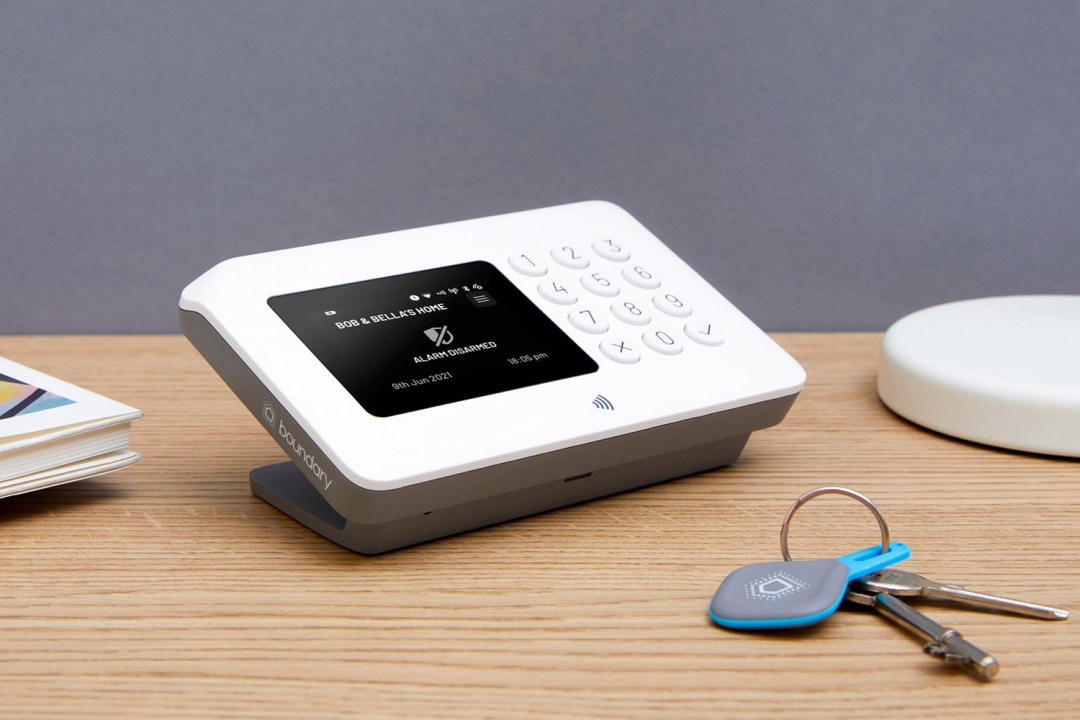 Update: Boundary, the company behind this product, has gone into liquidation and we can no longer recommend it for purchase as we have heard from a user that their system is now not functioning. We have contacted the company's representatives for comment.
Original article continues below
Way back when, in a time before Zigbee protocols and IFTTT, home security systems were either professionally fitted, eye-wateringly expensive alarm systems, or a big dog. The rise of the smart home has changed all of this, with affordable DIY sensors and cameras dominating the market, but there still remains a gulf between these off-the-shelf security gadgets and serious alarm systems. Which is where Boundary smart home security comes in.
The Boundary smart home security ecosystem consists of a smart controlled hub, motion and door sensors, and an external alarm. So far, so standard. What sets it apart from the likes of Ring is that it offers automatic Police response. If your house gets broken into, the Old Bill will be immediately dispatched. Arguably, this is more useful than getting texted with a lovely picture of the culprit as they leg it with your telly.
Who is Boundary?
Founded in Scotland, Boundary is a relative minnow compared to Nest, Ring and Yale – but after rounds of successful funding, they've created an impressively versatile, and unique home security system.
As you'd expect, customers can specify how many sensors are needed to cover their home, but we love the fact the same DIY kit can be used to build a professional monitored burglar alarm system with active Police response.
A monitored burglar alarm is essentially a system that's tracked 24/7 by a certified security provider. When an alarm is triggered, it sends a signal to Boundary's alarm receiving centre (ARC) and if two or more sensors are triggered they'll alert the Police.
Brands such as ADT and Verisure have been installing pro-grade systems for decades, and are now starting to offer 'smart' packages, but these are only available as professional instals and lack Boundary's compatibility with Amazon Alexa, Google Home Assistant, IFTTT and Samsung Smart Things.
Boundary's main competitor is Simplisafe, which offers a similar smart security system with 24/7 response as part of their Pro Premium subscription (£24.99 per month), although with some subtle but important differences. You'll get a response from emergency services but only if the incident has been visually verified over video.
But is Boundary any good, and which system – DIY or Pro – is best for your home? Prices for DIY kits start from £309 for a Starter Bundle with indoor alarm, while £429 gets you a selection of sensors and outdoor alarm. You can scale both to suit the size of your home.
Want the peace of mind 24/7 monitoring brings you? For a three bed, two-storey terrace we were quoted £939, with £229 of that for professional installation. And while there is a basic free 'lite' plan, you'll need to choose either Smart for £9.99 per month or Pro – which gives 24/7 monitoring and Police response, for £29.99 per month.
Boundary Smart Home Security features
As with most smart security systems, Boundary comes with a Central Hub that plugs directly into your WiFi router and works as the brains of the operation. A keypad arms/disarms the alarm, and it has a simple monochrome display for displaying status and accessing menus. Obviously much of this can also be done via the smartphone app.
The Hub requires a mains connection, and ideally wall mounting, but they do offer a stylish desk stand if you don't want to be screwing into the walls.
Your choice of security sensors is limited to motion and door/window contact sensors. They're nicely made, battery powered, and appreciably discrete. They can easily be stuck into position with the supplied 3M sticky pads. There's no camera available, although it is possible to link IFTTT, Google and Alexa-compatible products together.
Depending on the system you choose, there's also a wall mounted outdoor alarm and key fobs, that make arming and disarming quick and pin code free.
There's intelligent geolocation, which can detect when you've left the house and forgotten to arm the system, and you can set up partial alarms, where only certain rooms can be protected – downstairs at night for instance. There's also a panic alarm via the app and they're expecting to add Secure Temporary Access – for cleaner, dog walker etc. – in a software update soon. Pet detection helps avoid false alarms for animals up to 35kg.
We've discussed the 24/7 professional monitoring and Police response already, and by the time this is published it will be available, although we were unable to test this feature. Probably just as well, as the Rozzers might have better things to do than respond to a 'test' burglary.
Performance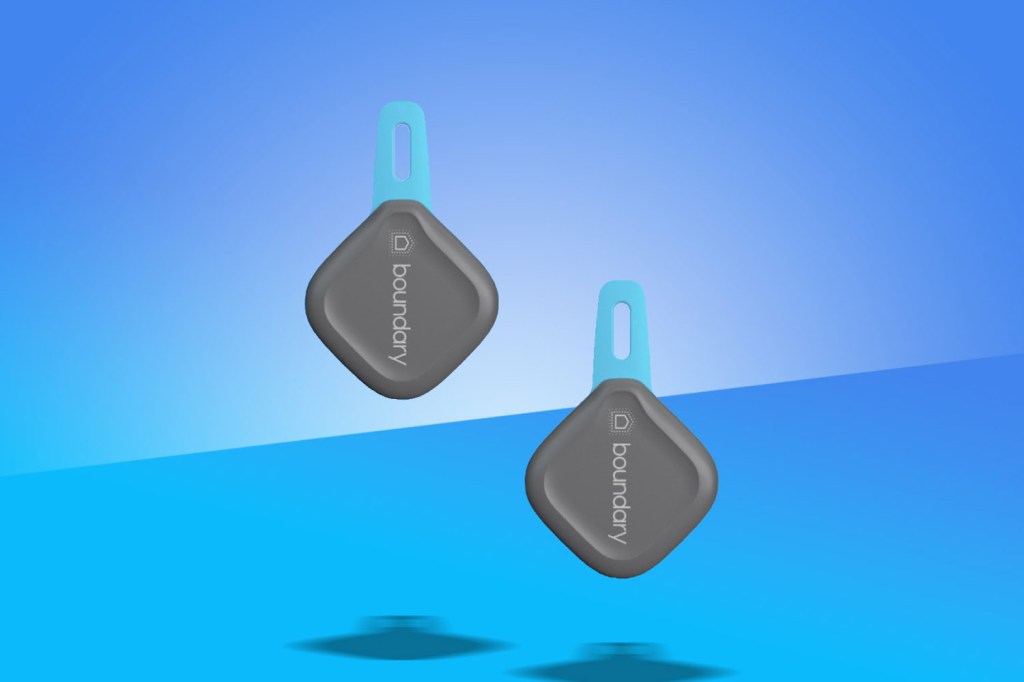 We reviewed the DIY installation option, with the Smart plan (£9.99 per month) and were impressed by the speed motion triggers were relayed to our phone. Setting everything up was also mercifully simple. Once the hub is plugged in and registered each sensor can be added, which requires scanning a QR code and removing the battery tab.
Once connected, each sensor needs a name and you also need to tell the app if a sensor is in an entrance or not. If an entrance sensor is triggered, the alarm countdown will start automatically, giving you a chance to disarm as you walk in the house. Some sensors can be set to sound the alarm automatically if activated. You'll need to deep dive the settings on the app to tailor it to your home, but everything is well labelled and intuitive.
The sensors are extremely responsive, with almost immediate triggering in even the darkest light conditions. Our oversized (25kg) test dog didn't trouble the sensor either, which is a big bonus.
We liked the keyfob access too, and not least because we can never remember passwords under pressure. They're stylish, light and mirror the look of the wall mounted alarm. This is also pretty straightforward to mount – well as easy as doing anything with a power drill at the top of a ladder is – and at 95dB is plenty aggressive enough, although not quite as piercing as the 104dB Yale Smart Home Alarm or 100dB Ring alarm outdoor Siren.
Not having a camera is a bit of an issue for us though, as there's no way of quickly checking in on the house. You have to put your faith in the system, or rely on other security cameras to check out what's happening, rather than simply sounding an alarm.
Monitoring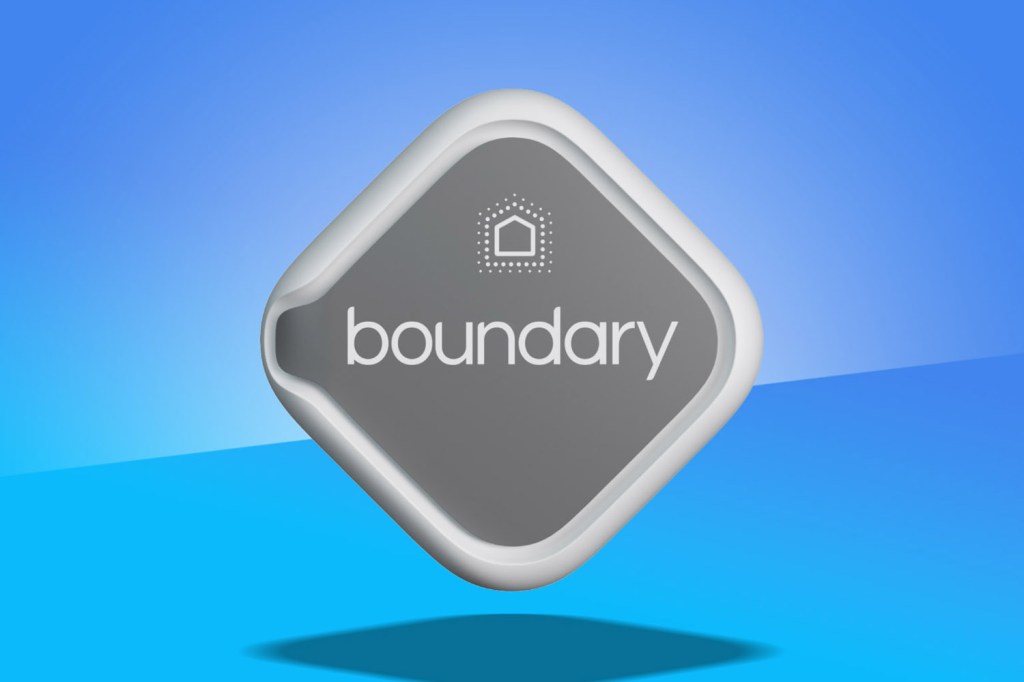 For many, the big appeal of this system is the advanced Level 2 home security grading and 24/7 monitoring with guaranteed Police response. It is an expensive route compared to the majority of plug-and-play smart systems, with the installation costing as much as many complete kits, but it does offer an extra level of reassurance. It's also a whole lot easier to specify than dealing with existing brands like ADT that often insist on phone calls and site visits before quoting.
As mentioned, the Police response system is just being rolled out to customers. One thing worth noting however is the fact that you can't upgrade from the DIY system to the 24/7 Police Response platform without having your system re-installed by an SSAIB engineer (Security Systems and Alarms Inspection Board).
This might actually be a bonus for some tentative customers, as the professional and DIY components are exactly the same, which gives you a chance to get used to the home monitoring and alarm before deciding to upgrade.
Boundary Smart Home Security verdict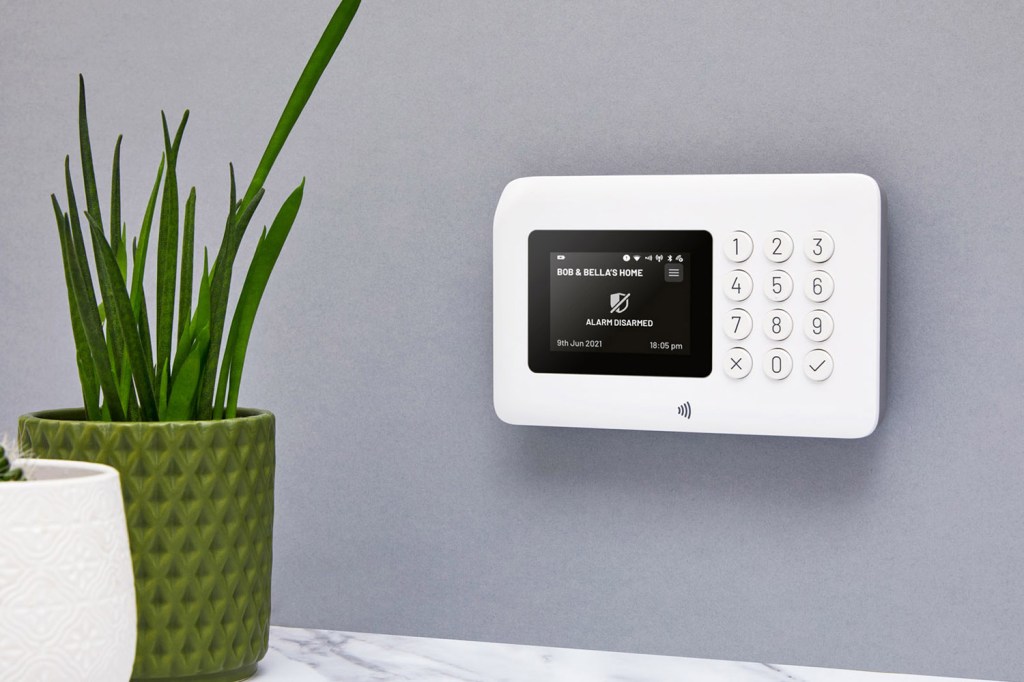 To look at the sensors and home hub you'd think Boundary was just another smart home security brand offering app controlled home monitoring. And in some ways they are – or rather can be – but unlike the rest of the 'smart' market they offer an extra level of security and reassurance.
The professional installation option and £29.99 home monitoring subscription makes it a premium proposition, but with guaranteed Police response and 24/7 home monitoring many people will be delighted to hand over their cash in order to be able to hand over control of their home's security.
As a DIY system it's simple to install and easy to use, with an impressive app making swift work of the available settings. Maybe we've tested too many smart cameras, but it does seem a mistake not to include one here, and as a result the DIY packages available do feel a bit light compared to Simplisafe and Ring.
But with the large (and loud) Boundary siren and carefully positioned sensors, that doesn't stop is being an excellent home security system.
Stuff Says…
Burglar beating security system that'll have the Police round faster than you can say Gordon Matthew Thomas Sumner
Good Stuff
Something for every user and budget
Optional Police response subscription
Alexa and Google Assistant compatible
Versatile, reliable alarming and pet detection
Bad Stuff
No cameras
Limited choice of sensors
Hub not wireless