Ring Indoor Cam review
Small-seeing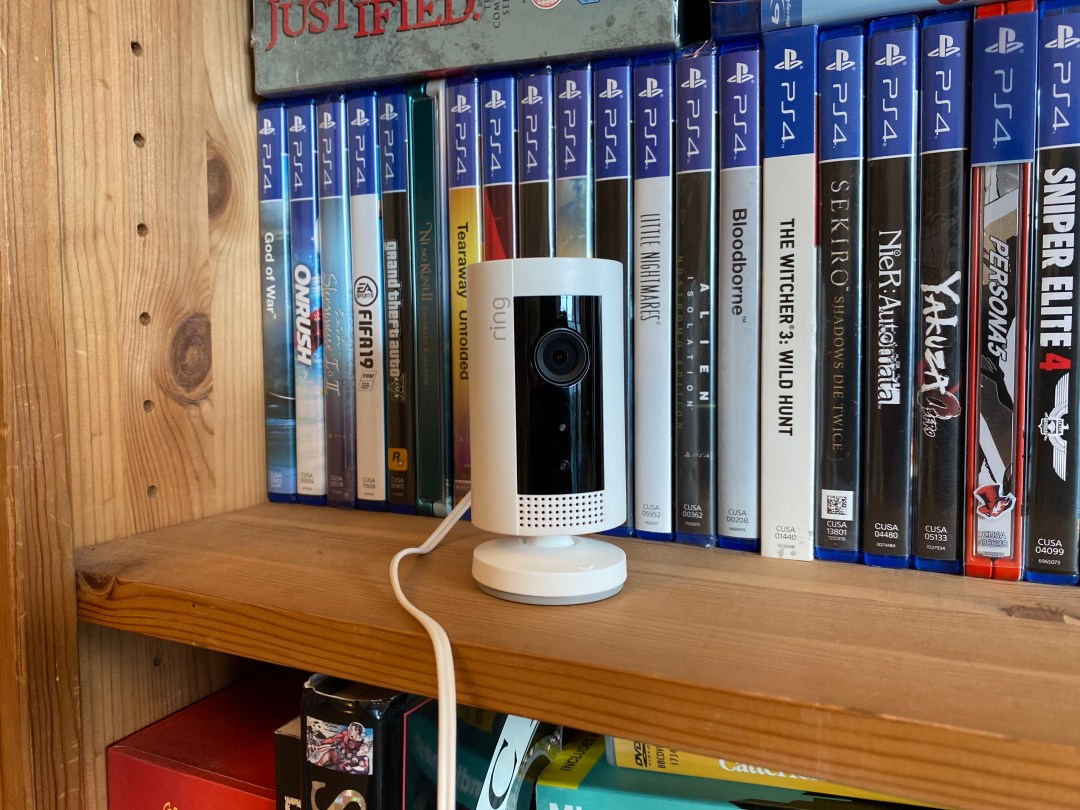 Ring's smart security portfolio has steadily expanded over the last few years, but it took some time before the Amazon-owned company decided to make an indoor-only camera.
The Ring Indoor Cam, then, loses the all-weather credentials of its predecessors, and it requires mains power to function. But it's also weirdly adorable, very good at what it does, and by far the most affordable Ring camera to date.
If you want a device to keep a watchful eye on that big telly sitting pride of place in your living room, or just check in with a four-legged friend while you're at work, this could be the camera for you, even if you have to fork out a bit extra for the full range of software features.
Design and installation: compact cam
Unbox the Ring Indoor Cam and the first thing you'll notice is that it's really quite small. The compact cylindrical camera measures 4.6cm in depth and is just 7.5cm tall, so it'll easily fit on narrow shelves or units.
It's a pleasingly minimalist little gadget. There's just a single button on top used for setup and resetting the camera, and it's easily maneuverable on the built-in stand, so you can have it pointing at exactly the area of the room you want it to. That stand is also removable if you'd rather wall or ceiling-mount the Indoor Cam, and Ring has included all the fixings required to do so. Just make sure you know your way around a drill before starting.
Once you've plugged the mini-USB power cable in it sits flush with the back of the camera.
Setting up the Ring Door Cam is happily a painless process. First, download the app from either the Google Play or App Store, then scan the QR code above the power port on the camera's rear. Position it as you see fit before adding the device to your Wi-Fi network and setting up your capture parameters. Simple.
Features: start toggling
Out of the box, the Ring Indoor Cam performs in much the same way as you'd expect from any smartphone-connected security camera. From the app, you can check in on a livestream of your room and any recently recorded activity clips, while there's an Infrared sensor for night vision when you don't have light. Enable Snapshot Capture and the camera will snap stills every three minutes, one minute or 30 seconds, helping you to see what happens between detected events.
The Ring Indoor Cam responds to movement and will start recording when it detects new motion. Within its wide 140 degree field of view you can use your finger to draw a defined motion zone, so you won't need to be notified every time it spots a table cover outside moving slightly in the wind. (It happened to us). There's also a people-only motion setting, which is useful if you have a particularly curious cat. And if you want to talk to said cat adventurer, the Indoor Cam has two-way audio, which can be toggled in the settings.
From the app's dashboard you're also able to scroll through the recording history, but while every clip, still image or notification has a date and time stamp, there are no thumbnails, so you have to click on each one to see what it is. Bit annoying.
That little gripe aside, it's hard not to be impressed by how customisable the Ring Indoor Cam is. You can toggle motion recording and motion alerts on and off from the home screen, and within the settings you'll find a motion scheduling option, which allows you to tell the camera during which time periods you'd like it to be active.
Best of all, though, are the new Modes. The Indoor Cam can be set to either Disarmed, Home or Away. Disarmed allows you to deactivate both live view and motion detection, while the Home and Away settings let you choose what the camera is and isn't doing depending on your own whereabouts. Once you've arranged these presets as you want them, it's very easy to hop between them in the app. These settings can also be applied to any linked Ring devices you have.
Ring offers two subscription tiers, Protect Basic and Protect Plus. For £2.50 a month you get access to your history for 30 days on all of your doorbells and cams, as well as a two-year limited warranty. Make it £8 and you get several additional benefits and if you also possess a Ring alarm device, that includes assisted monitoring and cellular backup – useful if your home Wi-Fi is prone to dropouts.
Performance: better than you'd expect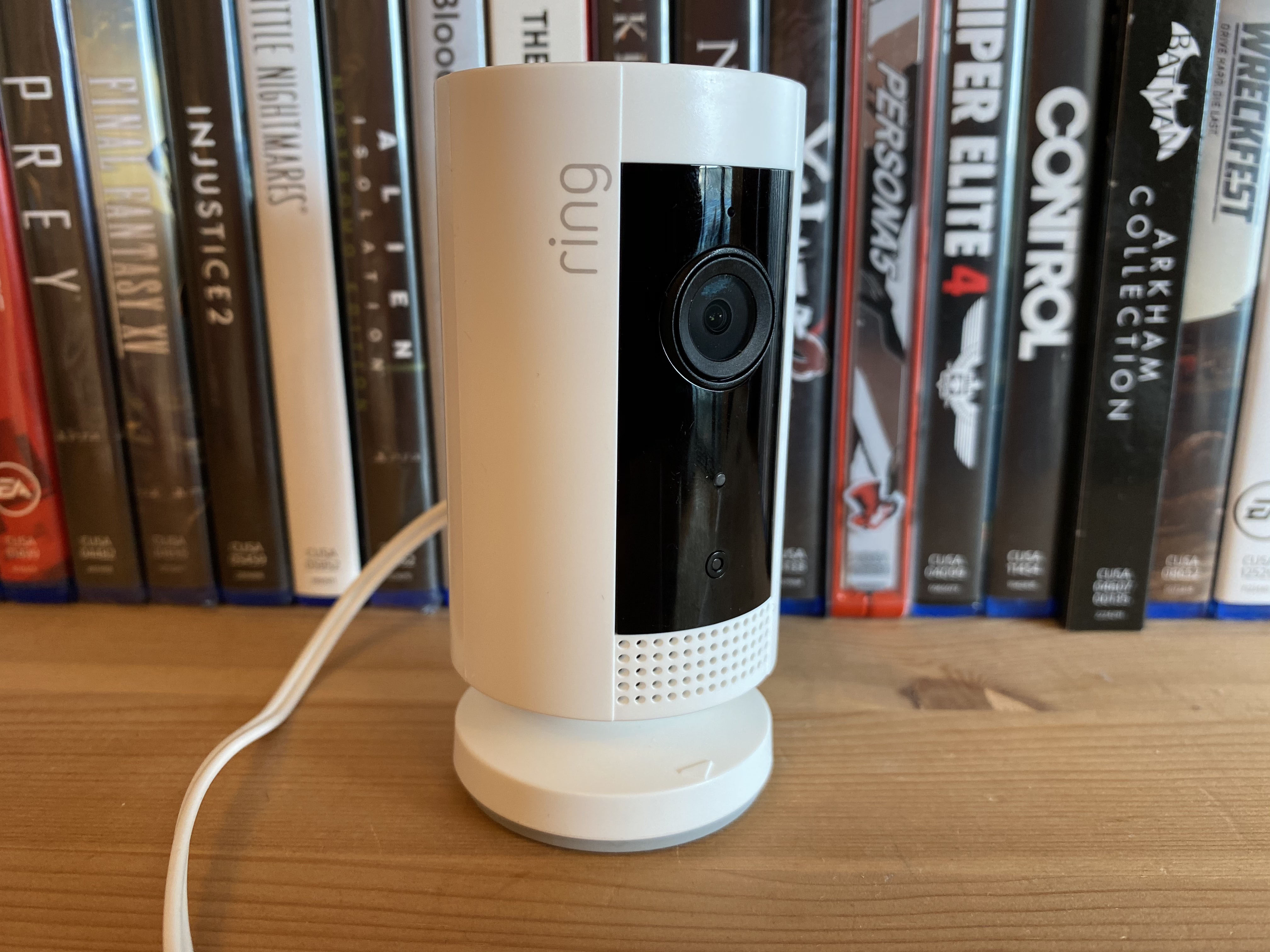 You'd be forgiven for not expecting much from a £50 security camera, but the Ring Indoor Cam's 1080p footage is impressively crisp, and the fact it has a night mode at all is worthy of praise. Stills are decent too, so much so that we found ourselves sending good ones onto friends in the app.
As you'd expect, detail is far better with lots of light in the room, but either way you're going to be able to work out what's going on. Just expect softer images than what you'd get from a smartphone camera. Audio quality is also more than adequate.
We did find the app to be a bit temperamental though, and if you've had live view disabled it can be slow to pick it up again once reactivated.
Ring Indoor Cam verdict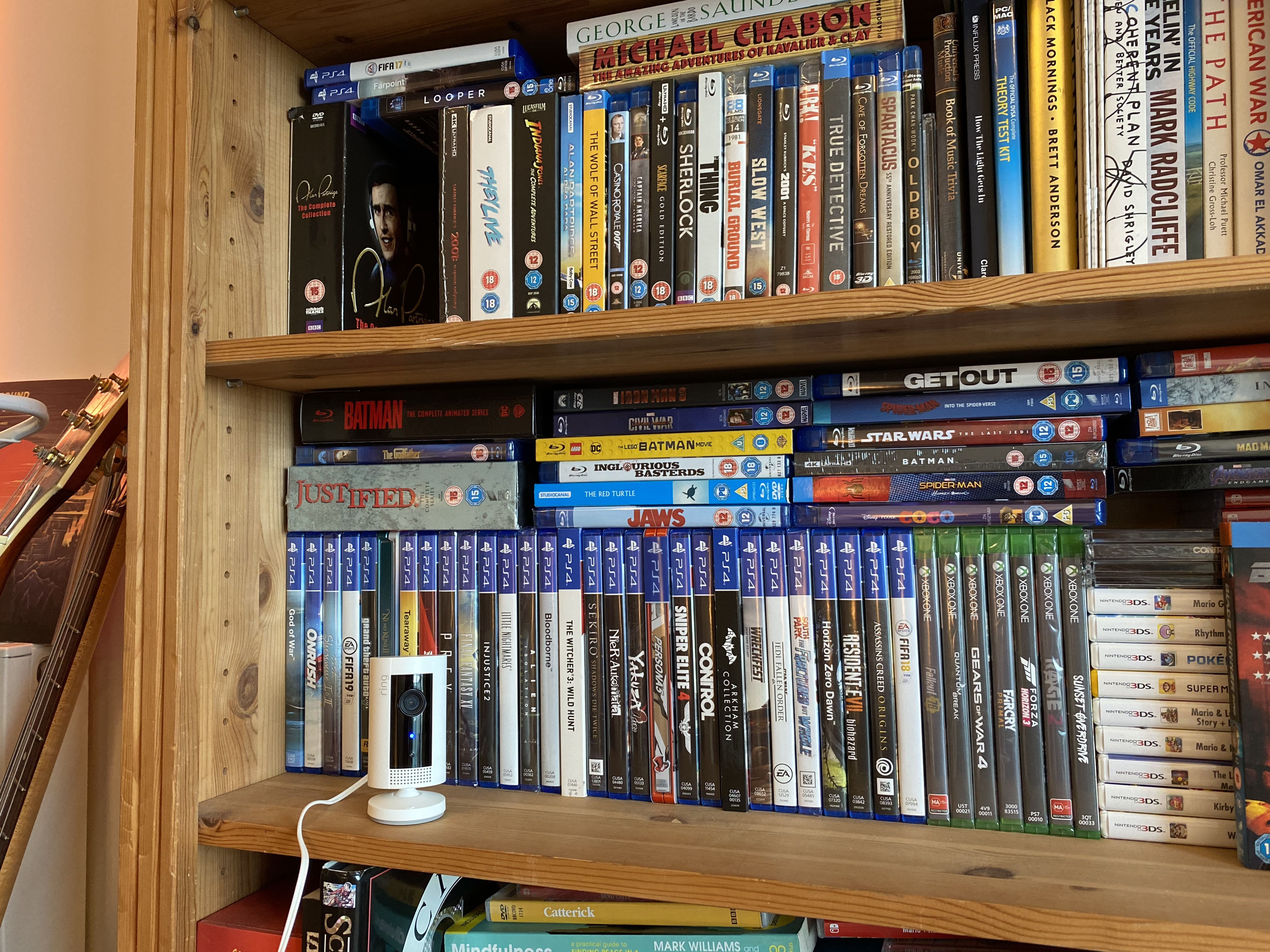 It's hard to imagine anyone making a more capable and versatile £50 security camera. The Indoor Cam is a solid performer in every department, and the excellently designed app allows you to get granular within the settings.
Whether it's worth shelling out for the Protect plan depends entirely on your security needs, but if you like the idea of being able to keep an eye on your home when you're not in it and don't want to break the bank, this camera comes highly recommended.
Tech specs
| | |
| --- | --- |
| Dimensions | 45.8 mm x 45.8 mm x 75 mm |
| Field of View | 140 ° diagonal |
| Connectivity | 2.4 GHz |
| Features | Two-way talk, Infrared night vision, motion detection, motion notifications, 1080p HD footage |
Stuff Says…
For the price, you can't ask for much more
Good Stuff
1080p video capture
Plenty of customisation modes
Compact design
Can be mounted or placed on a surface
Bad Stuff
No wireless option
Occasionally laggy software