Canon EOS 800D review
Can Canon redefine the entry level again with the user-friendly but well-specced 800D?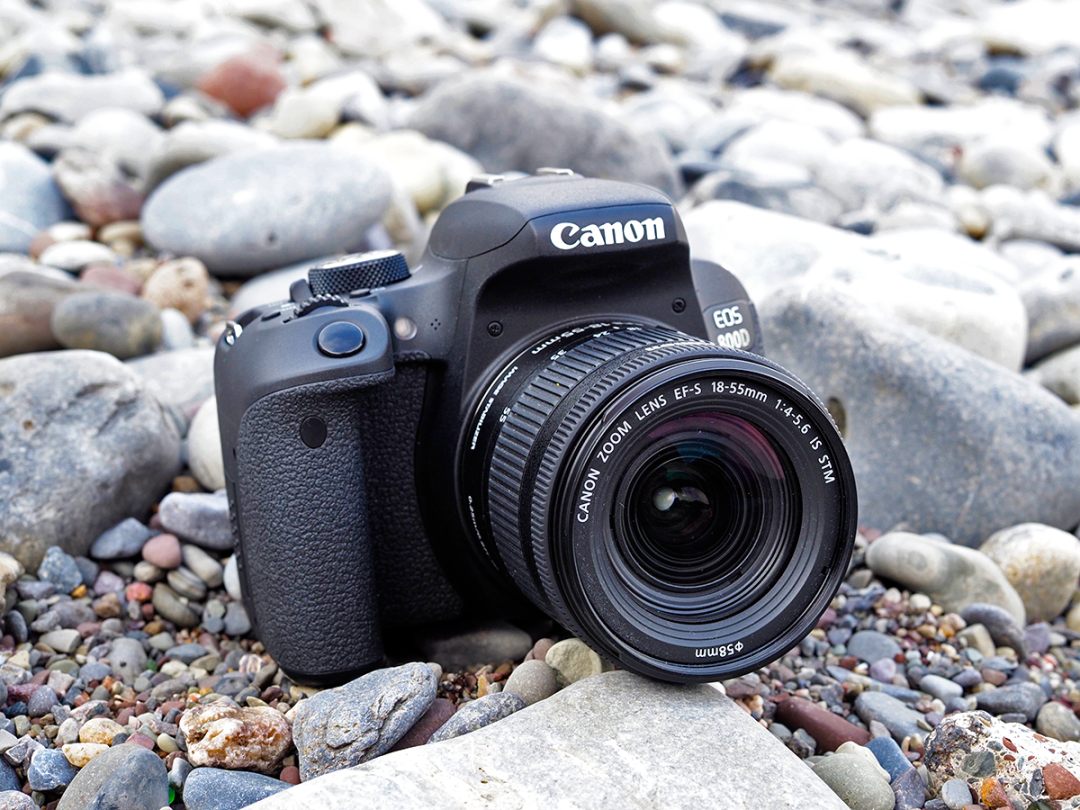 An entry-level DSLR used to be a bare-bones device that swapped features and quality for a dirt-cheap price. But one look at the Canon EOS 800D tells you that's no longer the case.
This camera, which sits on the second-bottom rung of Canon's DSLR ladder above the 1300D, has a new 24.2 megapixel sensor, Canon's latest DIGIC 7 processor and plenty of bells and whistles. What it doesn't have, though, is a bargain-basement price.
On the contrary, the 800D, which replaces 2015's 750D, will set you back nearly £800 without a lens – a sum which could buy you plenty of smarts elsewhere in the camera world. So is it worth the outlay?
Design: a classic look for a traditional camera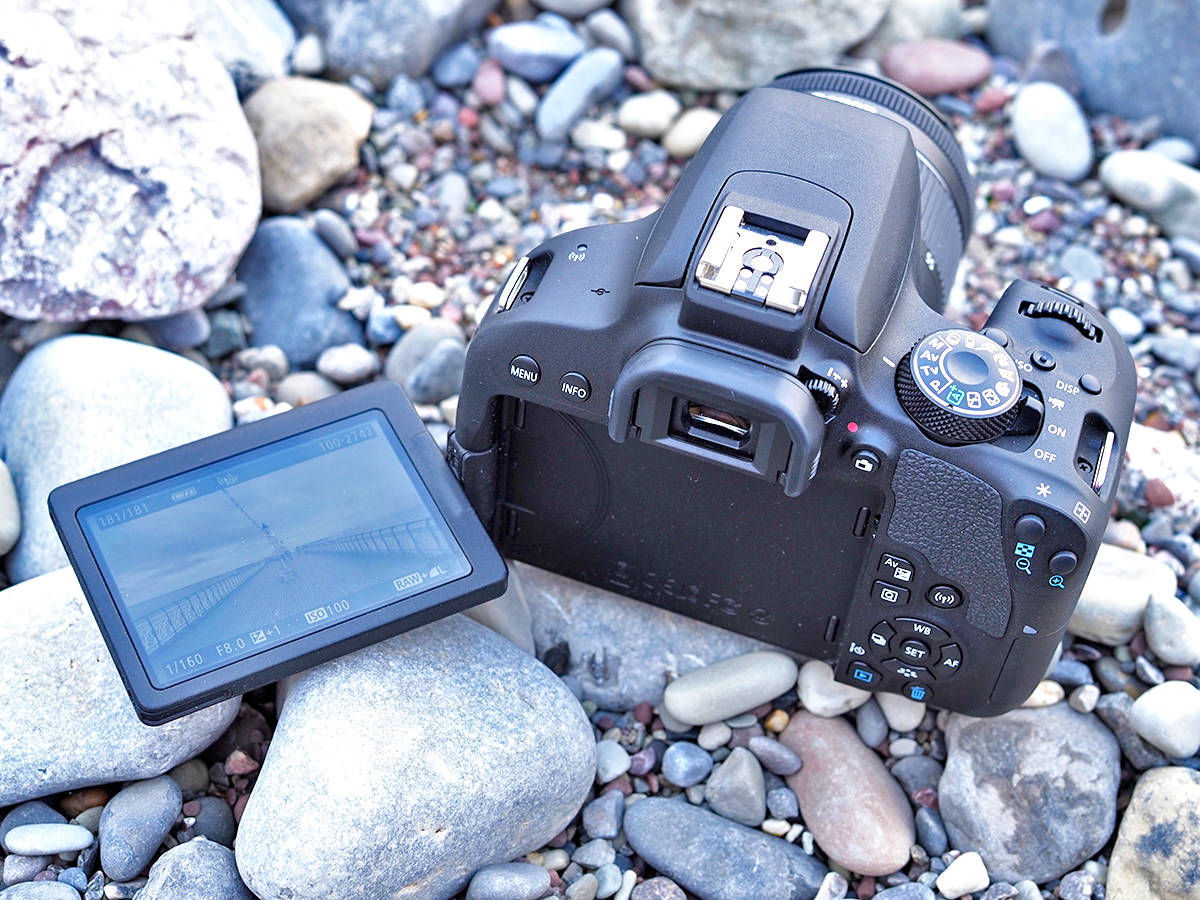 Not much changes in the world of DSLR design, and the 800D could easily be a camera from any time in the past decade or so. Does that matter? Well it's clearly no rival to the far more stylish entry-level options in the compact system camera world, such as the Fujifilm X-T20 and Panasonic GX80, but on the other hand it's built to do a job and does it well.
To that end, you get a nicely chunky grip to wrap your hand around, while a coating around the front part of the camera gives it a durable finish. The top and the back of the 800D haven't been given quite the same treatment, so there's a little bit of a plasticky look to it which perhaps won't be to everybody's tastes, but we can live with it.
The camera is nicely weighted to feel satisfying when in your hand, and if you're stepping up from the flatness of a mobile phone, or maybe a compact camera, you'll probably feel like you're finally gripping a "real" camera in your mitts. The 18-55mm f/4-5.6 kit lens pairs with it nicely for a balanced effect, but it also works well with plenty of the other lenses in Canon's arsenal.
Canon has stuck with the articulating touch-screen that we had in the 750D. That's great for composing from awkward angles, perhaps while you're doing video work. A big departure here however is the completely redesigned interface – it's been prettied up, with a stylish full-colour UI that is really pleasant to work with. Thanks, Canon.
Controls: buttons aplenty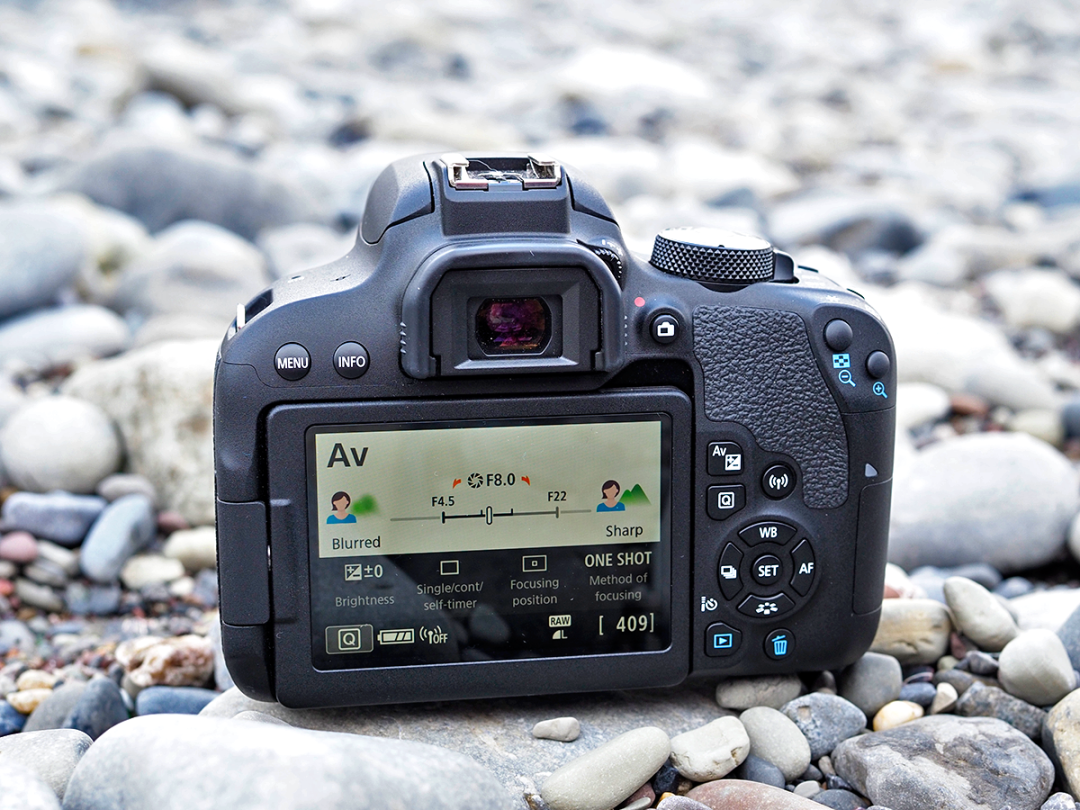 One of the main reasons why you'd buy a DSLR rather than a mirrorless camera is that they still tend to come dotted with buttons and dials, whereas CSCs are often more minimalist and controlled via a touchscreen. The Canon 800D does nothing to buck that trend: there's a wealth of direct controls available here, but it never strays too far into "wtf does that do" territory.
Atop the camera you get a classic mode dial to allow you to quickly flick between different exposure modes – including Auto for those just starting out. You'll also find direct access buttons for adjusting ISO, display and autofocus point. The on/off switch is also found up top and usefully has an extra stop for selecting video mode – far preferable to a standalone button, in our view. There's also a scroll wheel handily located just behind the shutter release button – you can use this to adjust aperture or shutter speed (depending on your shooting mode).
That's already more physical controls than you get on plenty of mirrorless cams, but the 800D's not finished yet.
Over on the right hand side, there's a slew of useful buttons: a four-way pad gives you direct control of AF mode, white balance, drive mode and picture style, there's a playback button, a delete button, an exposure compensation button and a connect to Wi-Fi button. On the left side, meanwhile, you get info and a shortcut to the main menu, but you won't need either of these very much. That frees up your second hand to steady the camera, although your right thumb will get a good workout stretching across all of those options.
On top of all that, you can access settings via the 800D's touchscreen: press the 'Q' button and you'll jump straight into a quick settings screen, where you can adjust the likes of drive mode and exposure compensation. There's no real reason why you'd need to do that, given that you have physical controls for most things, but it's there if you want it. The touchscreen has a few other skills, too – you can use it to set autofocus when shooting in Live View, as well as navigating through menus or swiping through playback. The Live View shooting aspect is particularly handy given that the screen whips out for those awkward shooting-angle moments.
Almost unbelievably, the 800D's actually got slightly fewer options than have previously been available on previous Canon's cameras, but given its entry-level nature we don't think it's a problem. There's plenty here for most people.
Features: Nice autofocus, shame about the video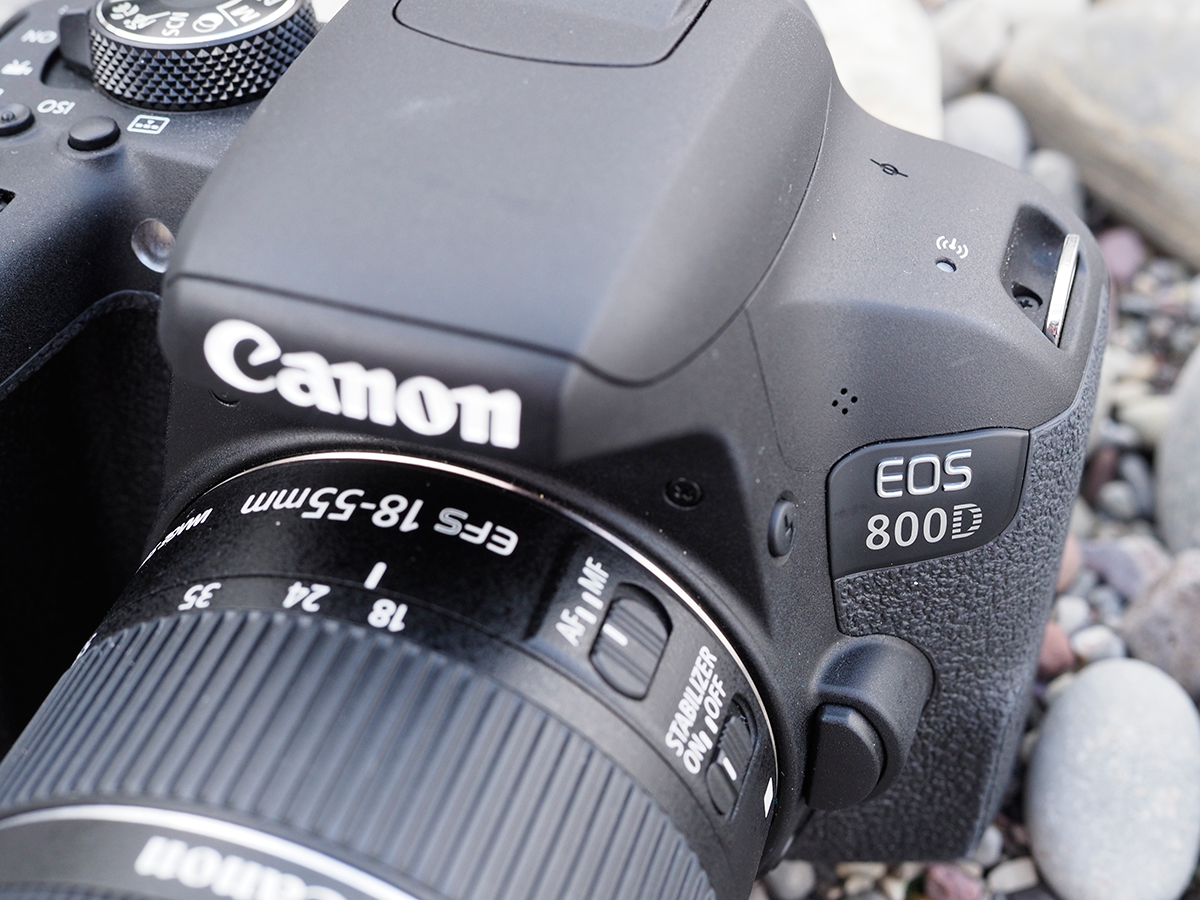 Canon has played it relatively safe with the 800D, sticking to a tried-and-tested feature set, with just a few tweaks and upgrades here and there to keep it current.
The biggest disappointment in that respect is that we're still stuck with full HD video recording. Once a pioneering technology, it's starting to look decidedly old-hat next to the likes of 4K-enabled, well, everything, so it's a shame not to find it inside a camera at this level. Still, for photographers who only want to take the odd video, it should serve your needs well enough.
At least Canon has upped its game when it comes to AF capability for this camera. Gone is the 19-point AF system of the 750D, replaced instead with a 45-point all-cross type system, designed for greater accuracy and sensitivity. In practice, the 800D performed excellently, locking on to the majority of subjects with ease. In lower light conditions, focusing is a touch slower, but it's only if faced with complete darkness that it throws a hissy and refuses to co-operate altogether.
Tracking is reasonably good, although it would be fair to say that action aficionados may look elsewhere for the most suitable camera (but they'll also have to pay a princely sum for it). The top shooting speed of 6fps is reasonable, but it's a bit of a slouch compared to others at this price point.
For this camera, Canon introduced a new kit lens. The 18-55mm focal length is what we're used to seeing for this type of lens, but it's now a bit smaller and lighter, making for a neater overall package. The trade off is that the maximum aperture starts at f/4, rather than f/3.5, but that's a difference you'll likely not to be too bothered about for most shots.
Image Quality: Pictures that pop
There's not a world of difference between the image quality from the 750D and the 800D, but, as usual, we're treated to warm and vibrant colours which have a satisfying amount of pop. You'll often be told to get rid of the kit lens as soon as possible – but the 18-55mm f/4-5.6 is perfectly decent enough to get you started with, and while it's true that other (more expensive) lenses will really help you to get the most from the 800D, you can still take some very nice and pleasing images with the bundled optic.
The standard picture setting is good, but the Fine Detail preset is great for drawing out extra details. The overall impression of detail when looking at images throughout the ISO range is very good, even at the higher end of the scale. If you look at JPEG images shot at higher speeds, such as ISO 6400 at 100%, you can see some image smoothing, but noise is kept very well under control. And of course if you shoot in RAW format you can adjust the balance of detail and noise in post production.
The alternatives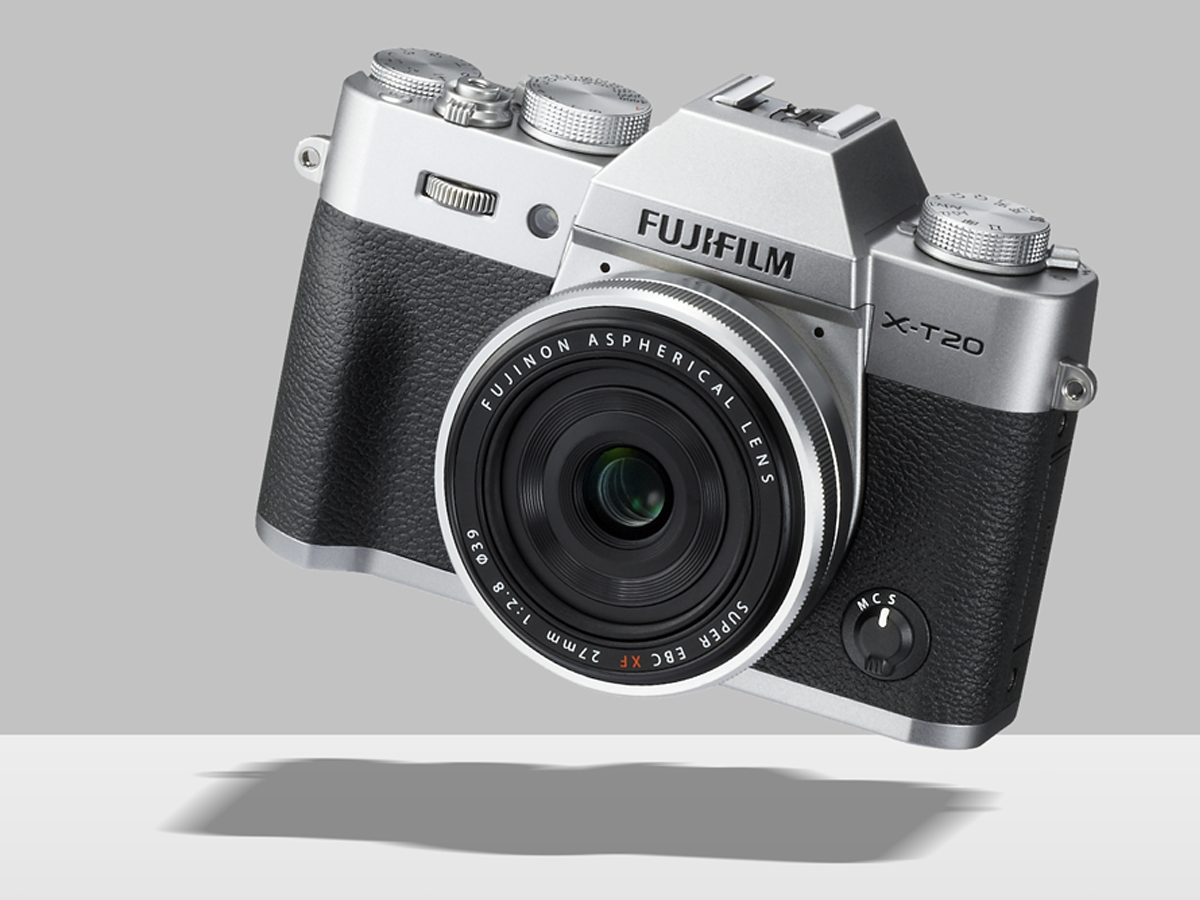 Treat the 800D as an entry-level DSLR and its main rivals are Canon's own 1300D and Nikon's D3400. The 1300D is far more basic – it has to make do with a 9-point autofocus system, 3fps shooting, no touchscreen etc etc. Then again, you can buy one these days for about £300 (with a lens). We've not tested the Nikon D3400 ourselves, but we liked the D3300 well enough, and given that the D3400 can now be bought for around £400, it's certainly better value than the 800D.
But really, given its high price, the 800D's rivals aren't entry-level DSLRs – they're upper-entry-level compact system cameras such as the Fujifilm X-T20 and Olympus OM-D E-M10 II. The Fuji can be bought body-only for £800, but adding a lens takes it up to a whopping £1100. That's worth it, though, because it's a superb camera that leaves the 800D in the dust in many regards – not least the 4K video and lustworthy design. In fact it's so good that it sits proudly at the top of our Top 10 System Cameras list.
The OM-D E-M10 II is another great option – we gave it 5 stars on account of its balance of small size and big features, among them built-in 5-axis image stabilisation. It takes great photos, too, and is available for a mere £560 with two lenses. Now that's value.
Canon EOS 800D verdict
For the most part the Canon EOS 800D is a very good camera which does pretty much everything it's supposed to do, and does it well.
It's not a massive upgrade on the 750D, but the tweaks that have been made add up to enough of a difference to make it worth thinking about splashing out on it. The biggest improvement is to the AF system – a 45 point all cross-type design is pretty impressive for an entry-level model, and it compares well to plenty of other cameras in this regard.
Budding videographers will be disappointed that it's lacking in 4K video capability – but perhaps adding it would have upped the price just out of reach of the average beginner.
And that's where our main problem with this camera lies – its price. The 750D was launched with an RRP of £600 body-only – but the equivalent 800D costs £780. That's a pretty hefty price hike, Brexit or not. Add a lens and you're looking at £870, and by that time you're firmly out of entry-level territory. OK, so the 800D isn't Canon's absolute bottom-of-the-range model, but nor is it packing enough features that it'll satisfy really advanced shooters.
What you're left with is a very good camera for beginners, which may well be priced out of their range. Wait for it to drop by a few hundred quid, though, and it'll be a great option for those looking to take their first step into the world of DSLR photography.
Tech specs
| | |
| --- | --- |
| Sensor | 24.2MP APS-C |
| Processor | DIGIC 7 |
| ISO range | 100-25600 (expandable up to 51200) |
| Video | Full HD @ 60p |
| Screen | Vari-angle touchscreen, 3.0-inches, 1040k-dots |
| Viewfinder | Optical pentamirror, 95% coverage |
| Autofocus | 45 Cross-type AF Points, Dual Pixel AF |
| Shutter speeds | 30-1/4000 sec, Bulb |
| Burst rate | 6fps |
| Dimensions | 131.0 x 99.9 x 76.2mm; 532g |
Stuff Says…
A great all-rounder that's well suited to beginners but a little too pricey to earn top marks
Good Stuff
Excellent autofocus
Lovely picture quality
Easy to shoot with
Bad Stuff
Price is too high
No 4K video
Distinctly dull styling