Canon EOS M5 review
Canon finally takes compact system cameras seriously
Canon's first properly serious foray into compact system cameras is essentially a baby EOS 80D.
That doesn't mean it's a DSLR in diapers – more that it's got the same sensor and image processor combo that made the 80D such as hit with semi-pro snappers.
Packing all that tech into a smaller, lighter body is a good news for anyone fed up of chronic backache after a day at the zoo, but there surely has to be some compromise along the way… doesn't there?
Honey I Shrunk The Camera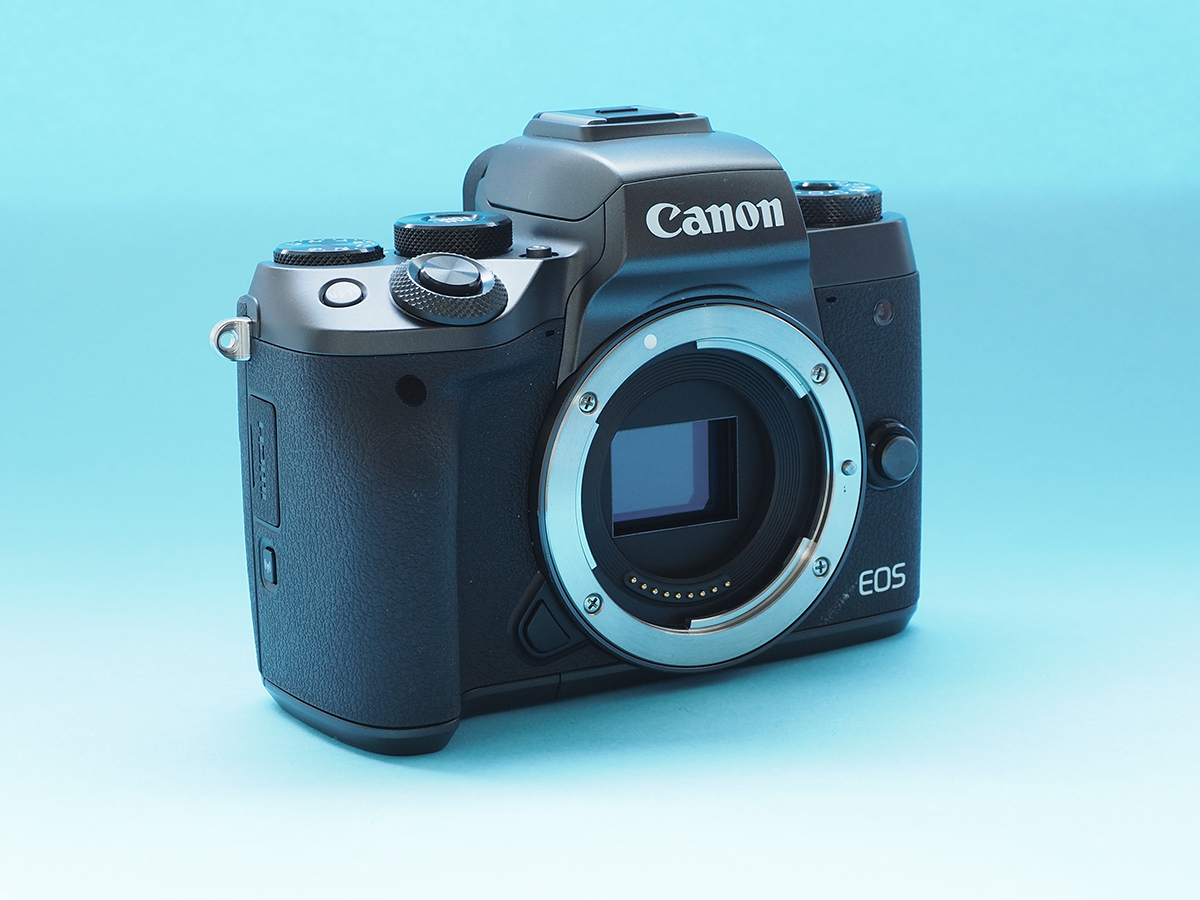 Imagine sticking a regular DSLR inside that machine from Honey I Shrunk The Kids – you'd end up with something that looks a lot like the EOS M5.
It's fair to say that anyone with a fondness for Fuji and Olympus' retro stylings won't be immediately smitten with the M5, but it's still got curves in all the right places to give it a look that's easy on the eye.
The rubberised grip at the front is functional, rather than form-fitting – although it does fit the contour of your hands pretty well. Anyone with bigger mitts might struggle to sit all their digits comfortably, though.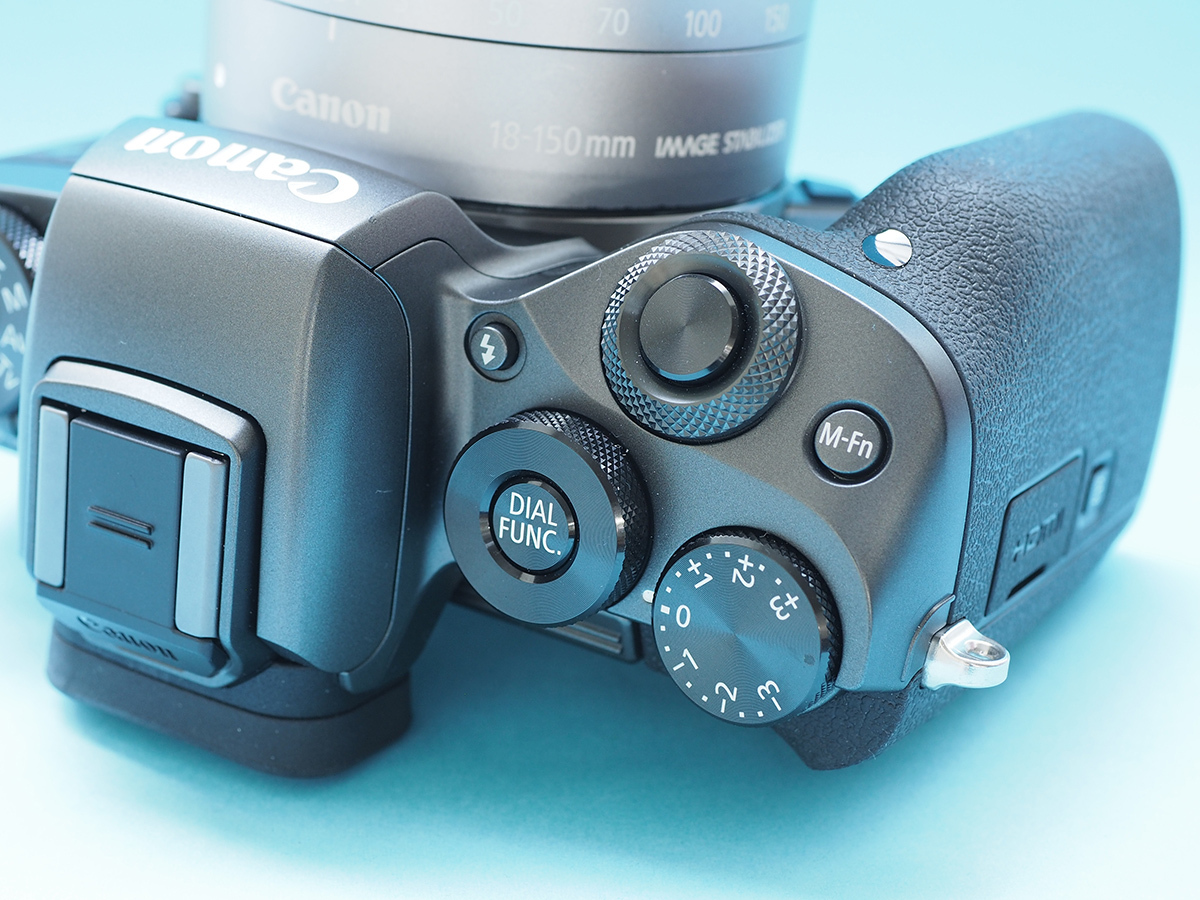 There's a selection box-worth of dials and buttons dotted around the M5, giving you a clue that this isn't a CSC aimed at beginners. You've got all the buttons you're likely to use regularly grouped together on the right, in easy reach.
Three dials on a CSC? SLR owners will feel right at home here. One controls exposure compensation, but the other two have entirely different functions depending on which shooting mode you're in. Of course there's a mode dial for picking your shooting method, too. You'll find automatic and fully manual modes, as well as everything in between.
One of the great things about this camera is that you can customise pretty much all of buttons and dials to suit whatever settings you're likely to want to change with any regularity.
Altogether it makes for a very fluid way of working and you can change settings quickly and easily.
Let Me Look You Up and Down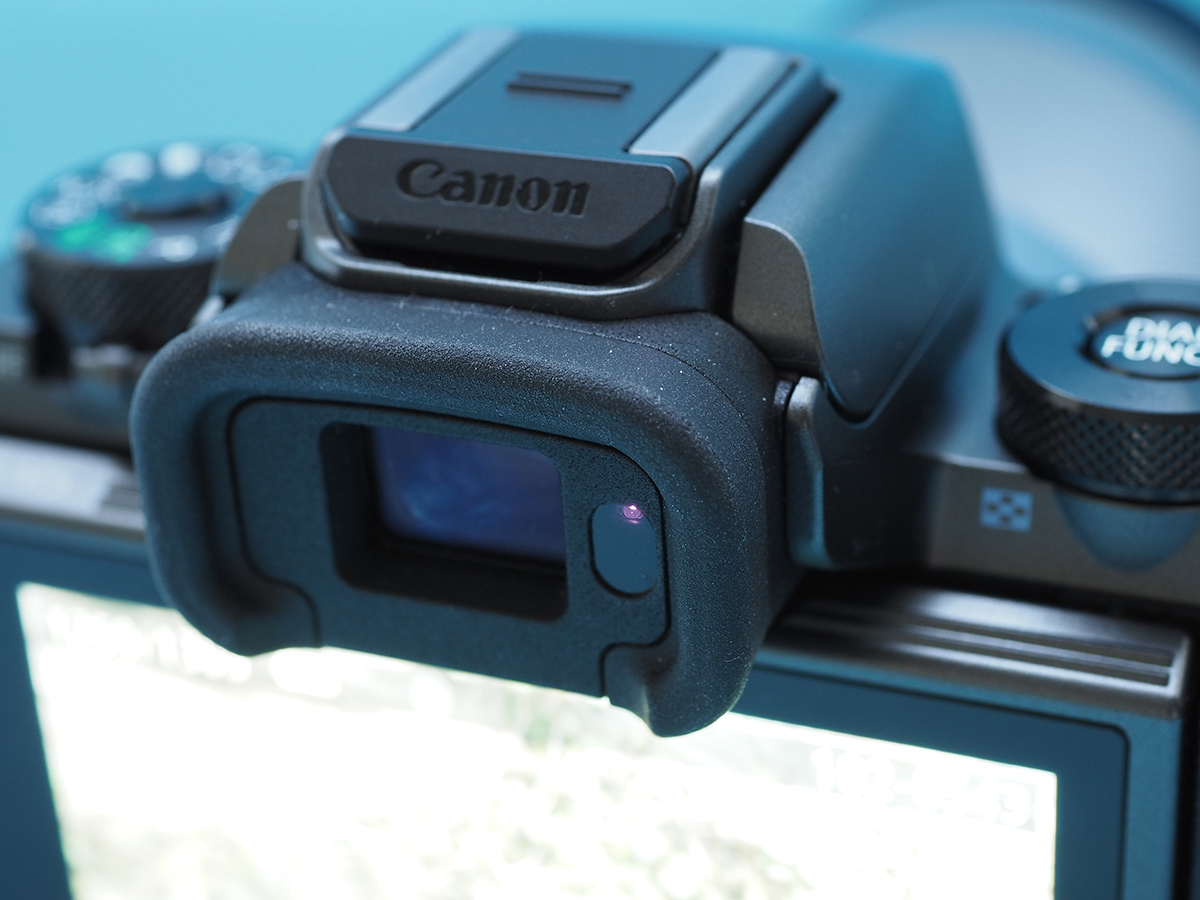 It's not just buttons and dials Canon has found room for, either. For the first time in an M-series camera, the EOS M5 gets a viewfinder.
This'll come as great news for photo pros, or anyone over the age of 40 that didn't grow up using a smartphone to compose their snaps. It'll come in handy when the sun is glaring directly on the screen, too – or if you just want to look like you really know what you're doing with a camera in your hands.
OK, so it's not the biggest viewfinder around, but it does have an impressively large resolution and provides a good view of your scene, without any obvious lag as you move the camera around.
One small issue, though: colours inside the viewfinder look more saturated than they do on the rear touchscreen – or indeed when you look back at your shots on a computer. Just be aware of it when composing and it shouldn't cause any major headaches.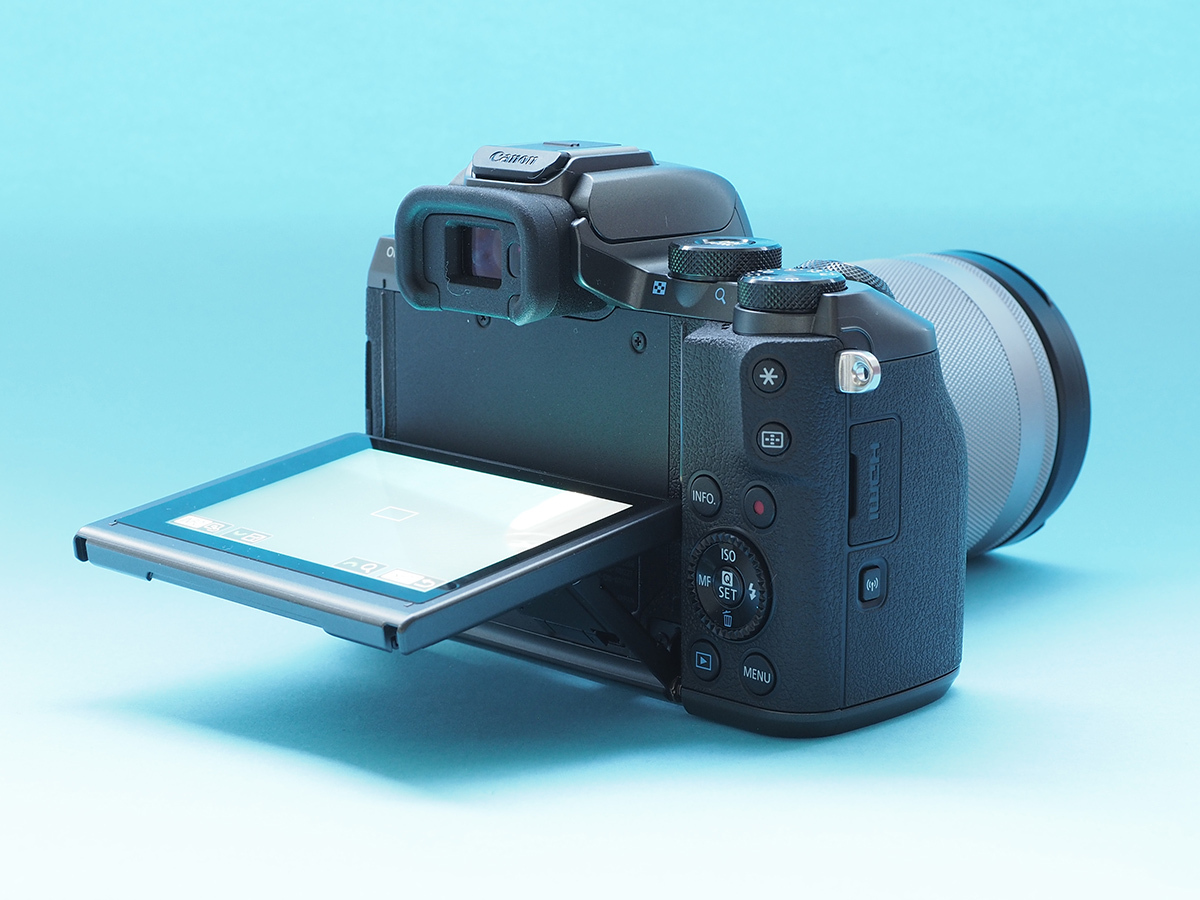 That rear screen switches off when you bring your eye up to the viewfinder, but has a clever system where you can still use it to set the autofocus point. In itself, nothing new, but the ability to assign just a portion of the screen to the task? Brilliant. No more accidentally shifting autofocus with your schnozz.
The screen tilts and flips down to face forward, too. You know what that means – selfie time. Flipping out to the side might have been better, though: this design is less useful if you want to use the camera on a tripod, or some other solid surface like a table.
Fit Up
Just because the EOS M5's got detachable lenses and the word "Canon" scribbled on it, don't be fooled into thinking that you can attach any of your existing DSLR lenses.
The EOS M mount is smaller – but the good news is an adapter is available. You'll probably want to avoid using particularly large lenses, as they make the camera feel very unbalanced, but smaller prime lenses work well. It also saves you having to splash out twice on any specialist lenses you might own already.
SPEED DEMON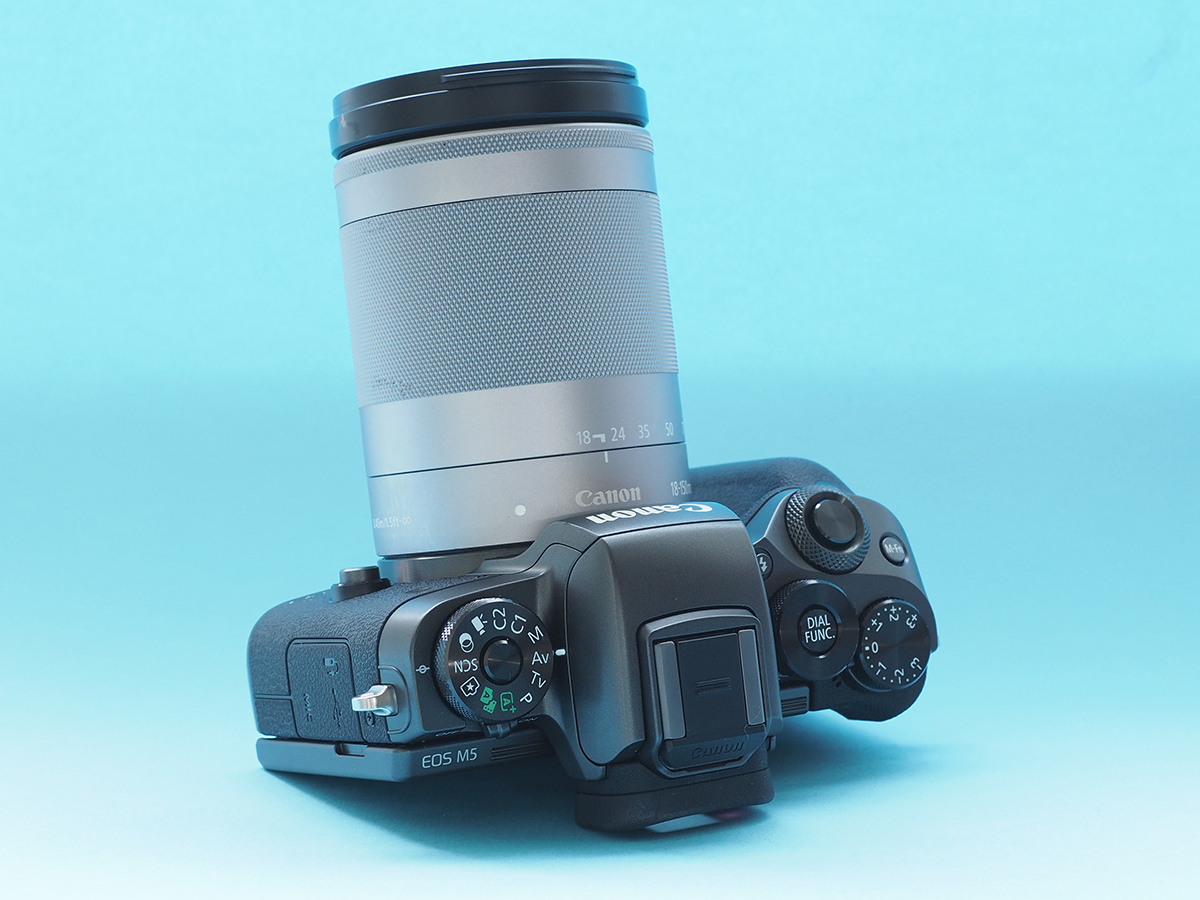 Canon has done a great job improving focusing speeds for its latest CSC – something its previous efforts seriously struggled with. Now, instead of being on the tardy side, the EOS M5 is much faster – but still not as quick as other system cameras.
How much that bothers you is likely to depend on what kind of things you want to photograph – anything that's not going to move? You should be fine. For fast-moving subjects, though, you might be better off with the Fuji X-T2 or the Olympus OM-D E-M1 II.
If you're determined to track moving subjects, switching to AF (Servo) yields decent results with anything moving in a reasonably predictable (and not too rapid) motion, too.
The other area the EOS M5 loses ground on its rivals is with video. Full HD recording at 60fps is nice and all, but Panasonic's Micro Four Thirds cameras have been shooting in 4K for a while now. If movie making is key, the Lumix GH4 could be a better bet.
No big surprises here: the EOS M5 is capable of producing some very nice pictures. It does use the same sensor and processor combination as the much-loved 80D, after all.