Canon PowerShot G7 X Mark II review
A classy compact that costs a pretty penny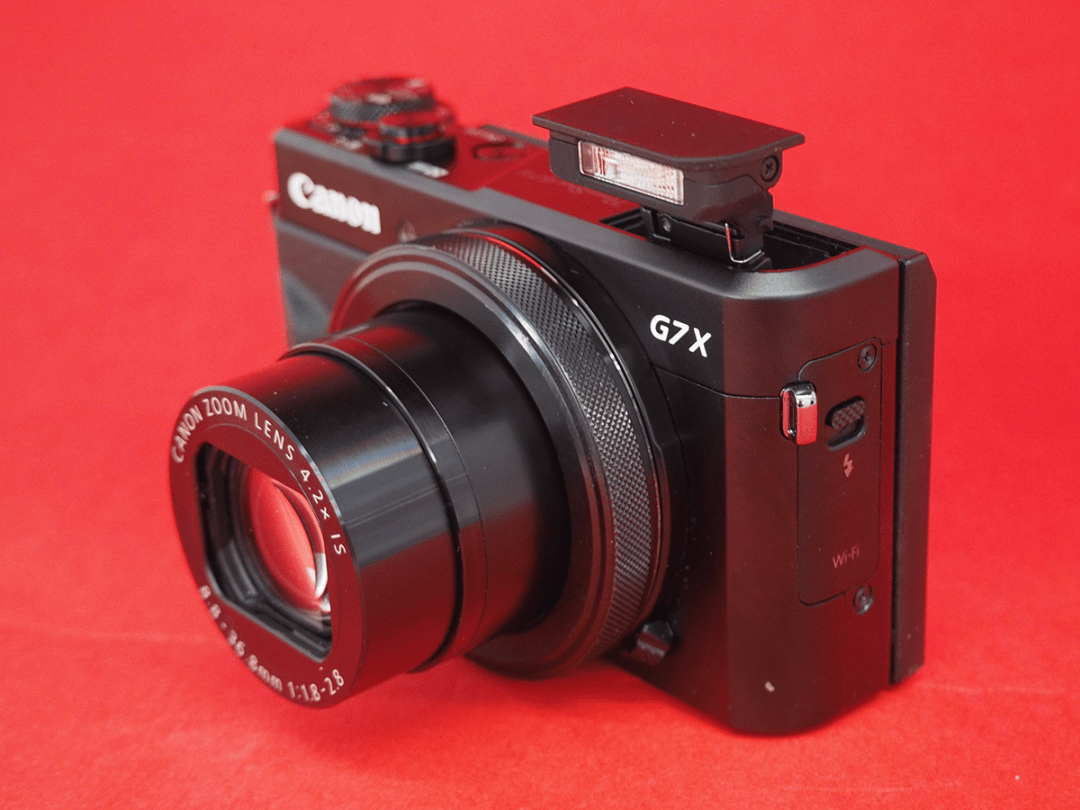 The Canon PowerShot G7 X Mark II is a serious compact for serious photographers. Just take a look at that all-black colour scheme: your six-year-old nephew won't want anything to do with it.
It's the kind of thing you're meant to grab when a DSLR is too much of a faff, but you still want to be able to take a great snap.
But is it good enough to topple Sony's RX100 Mark V, the premium compact that's generally established as the king of this sort of thing?
Canon PowerShot G7 X Mark II design: Suitably chunky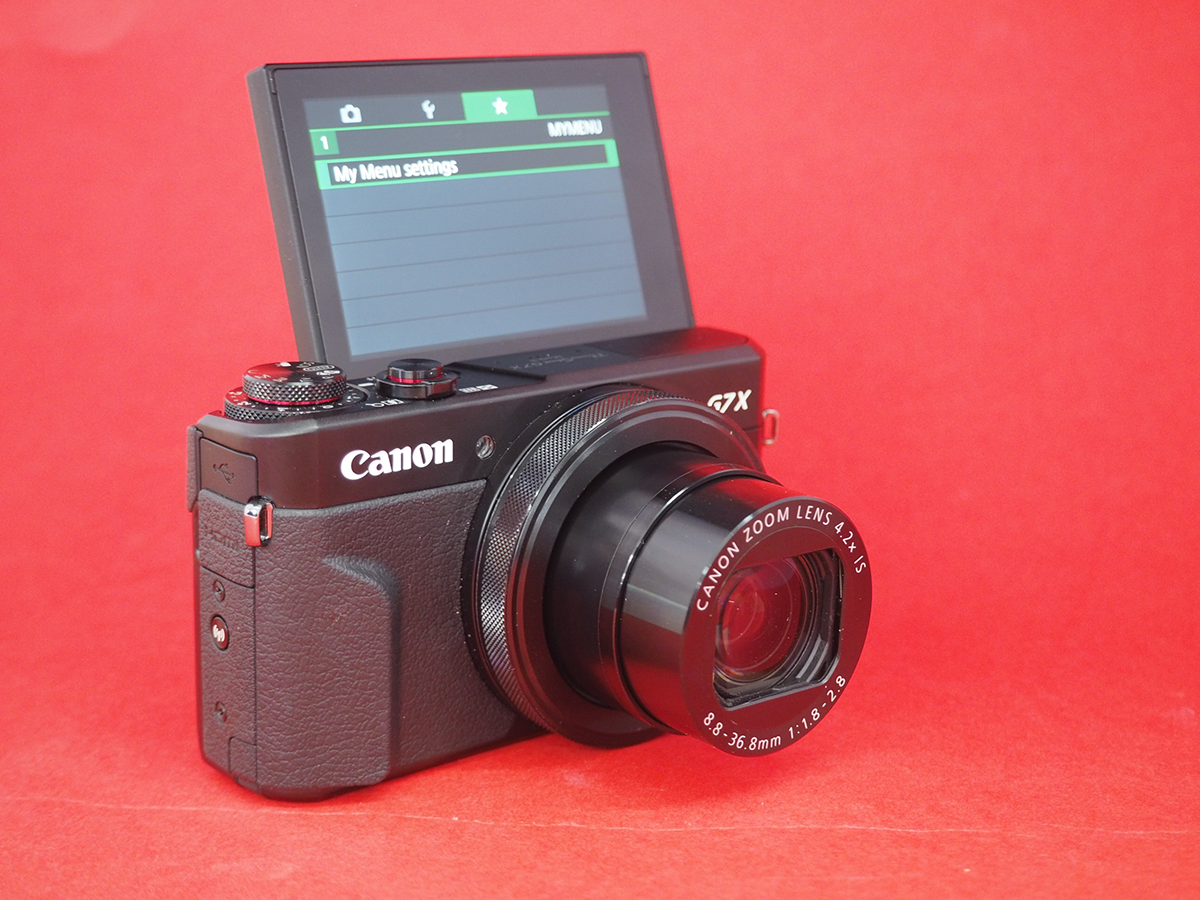 The G7 X II's quality is obvious from the second you pick it up; it's a really well-made camera that easily lives up to its price tag.
I love its chunky feel, which extends well beyond a sturdy 319g weight and cavalcade of manual controls and buttons. Even its lens ring has these lovely studs that make you want to play about and tweak your settings for the perfect shot.
Despite all this, and a new rubberised grip that's pleasingly substantial, Canon hasn't sacrificed anything in the way of portability. With a depth of 4.2cm, you can just about tuck the G7 X Mk II into a jacket pocket and it'll easily slot into even the most jam-packed of rucksacks.
Its 3-inch tilting touchscreen is similarly useful if you're in a tight spot, handing you the ability to capture photos at awkward angles without clambering all over the place. Unlike the original G7 X, this camera's 1.04 million dot screen can tilt down as well as up down, although it won't swing out to the side.
This added flexibility is especially important given Canon's ongoing unwillingness to add a built-in electronic viewfinder to this series. Considering Panasonic's similarly priced Lumix TZ100 gives you the best of both worlds, this is a bit of a shame.
It would have been even more of a problem if the screen wasn't any good, but thankfully it is – you get excellent viewing angles and accurate colours.
Canon PowerShot G7 X Mark II photos and video: Great, but no 4K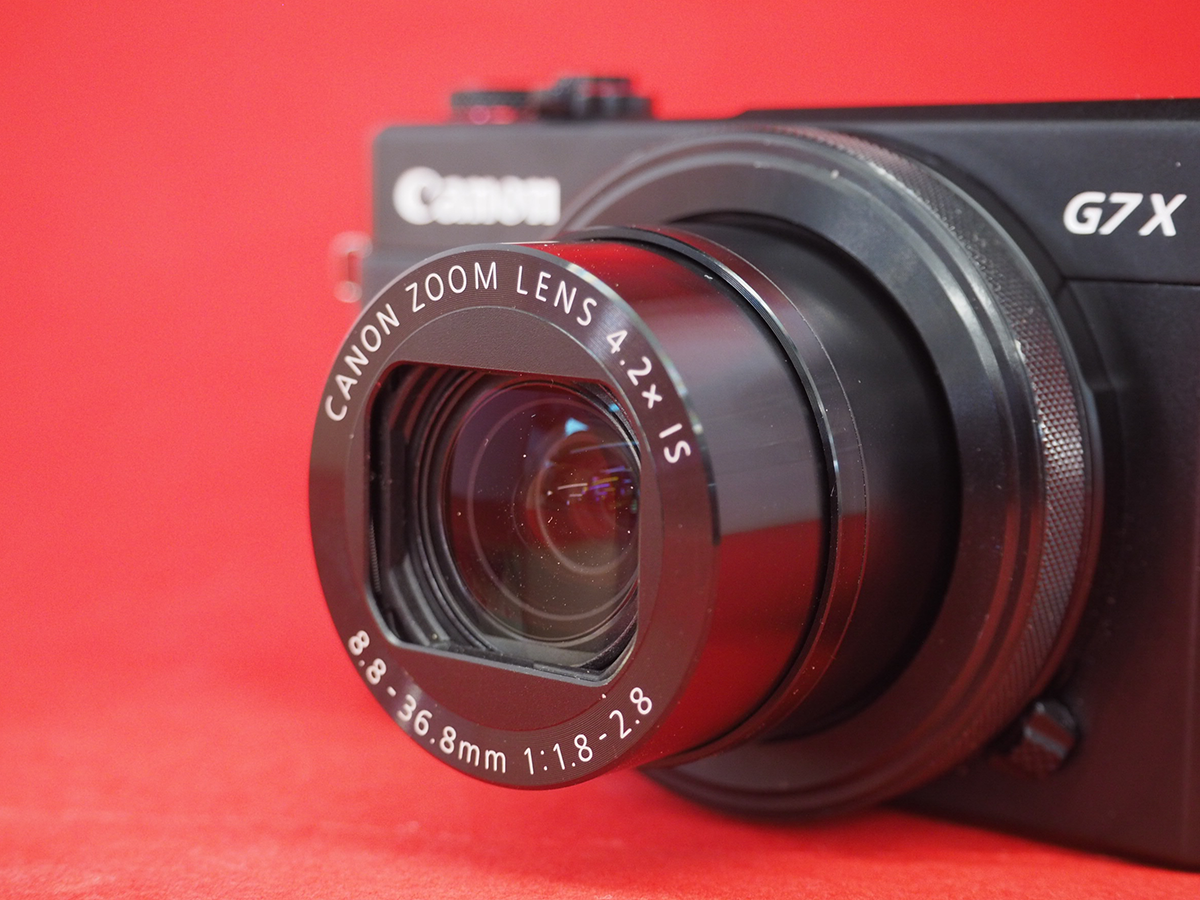 I can't complain about the G7 X Mk II's photos though. Whatever scenario you find yourself in, you can pretty much leave this camera in 'auto' mode and still get a decent shot.
Inside it there's a 1in, 20.1MP sensor – so that's smaller than the one on the Fuji X70 but the same size as that on the RX100. You also get a 4.2x optical zoom with a variable aperture of f/1.8 – f/2.8. That's equivalent to a 24-100mm zoom range and is actually pretty good; the RX100 is only 24-70mm in comparison, and the Fuji doesn't zoom at all.
Focusing is sharp – even in low light – and that wide aperture gives you the chance to create some sweet shallow-depth-of-field effects.
Running back through the snaps I took during testing, I rarely found a duff one – whether they were product shots of the HTC U Ultra smartphone or my own pictures from Star Wars Identities at London's O2 Arena. Look… the tickets were a Christmas present, alright? Anyway, as it turned out, a dimly lit exhibition was the perfect place to test out the G7 X Mk II. There was a huge amount of detail to capture in scale models and classic costumes, and the Canon really delivered the goods.
I got an awesome photo of the Millennium Falcon and its roguish wear and tear, while Darth Vader looked suitably imperious when shot against a neon background. Granted, these are all static models we're talking about, but outdoors and when challenged with actual people, skin-tones were suitably accurate.
Where the G7 X Mark II is less impressive is in terms of video. Canon is stubbornly reserving 4K resolutions for its top-tier DSLRs at the moment, so that means you're stuck with a full HD (1,920 x 1,080) resolution in pretty much all of its other cameras. While the footage is good enough here, and you do have the choice of shooting framerates of up to 60p, there are several better cameras for video kicking around right now. Not least the 4K Panasonic Lumix TZ100.
Canon PowerShot G7 X Mark II competition: How about a Panasonic?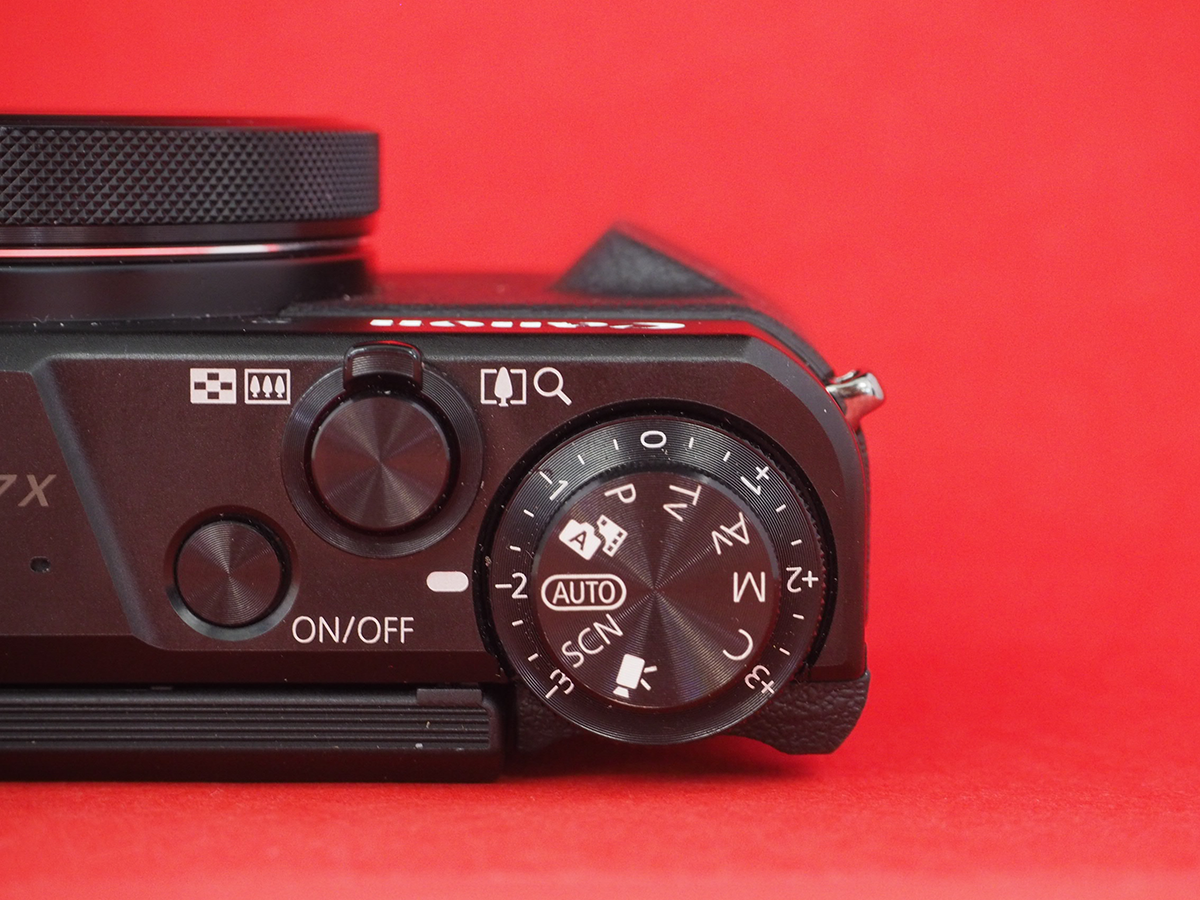 All told, the G7 X Mark II is a well-priced all-rounder – but it's not alone in that niche. Panasonic's Lumix TZ100 is a superior alternative with the same 1-inch sensor size, 4K video recording and an electronic viewfinder all bundled together. Better yet, it costs exactly the same as the Canon: a respectable £550. And its black and silver edition with red trim is pretty tasty too.
Looking to spend a little bit less? For £500 you can pick up the excellent Fujifilm X70 and revel in its sleek retro charms. It also packs in a bigger 16.3MP APS-C, than the Canon or Panasonic but skimps on a zoom.
If money is no concern, though, then you'll want to look at Sony's RX100 Mark V: pound-for-pound it's the best premium compact you can buy. Trouble is, you'd expect as much for an eye-watering £1000. While the older RX100 Mark III is still knocking about on Amazon for £579, two years is a long time in tech and advancements in image processing and connectivity mean you're probably best off plumping for a newer model.
Canon PowerShot G7 X Mark II verdict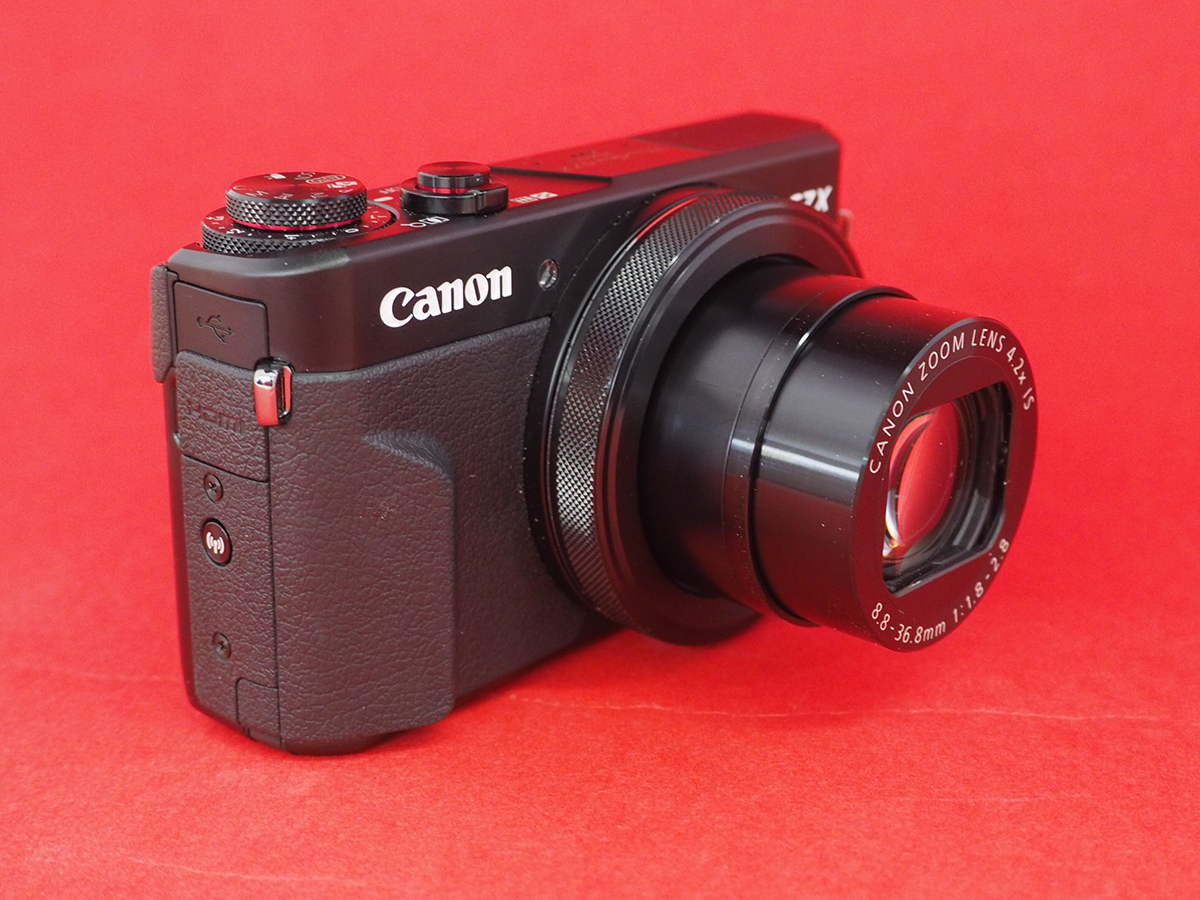 It's a tough old time for compact cameras. Canon's G7 X Mark II is good at pretty much everything, yet it's still not the kind of device you should buy no questions asked. The competition at this kind of price is absolutely ferocious.
For sheer point-and-shoot convenience, this camera is almost untouchable. It's lightweight, has a decent enough zoom and takes a great photo. If you're not that fussed about 4K video – maybe you don't have a 4K TV yet – then it's only really the lack of a viewfinder that's holding the G7 X Mark II back from a five-star rating.
So while it's frustrating that Canon doesn't push the boat out a little bit more with its premium compacts, there's still precious little to complain about with this effort.
Buy the Canon PowerShot G7 X Mark II here from Amazon
Stuff Says…
A trusty premium compact that's held back from greatness by a few missing features
Good Stuff
Lovely chunky build
Photos are bang on the money
Reasonable zoom
Bad Stuff
No viewfinder
No 4K video
More feature-packed rivals at this price