Canon Powershot SX70 HS review
A bridge camera well suited to snapping your travels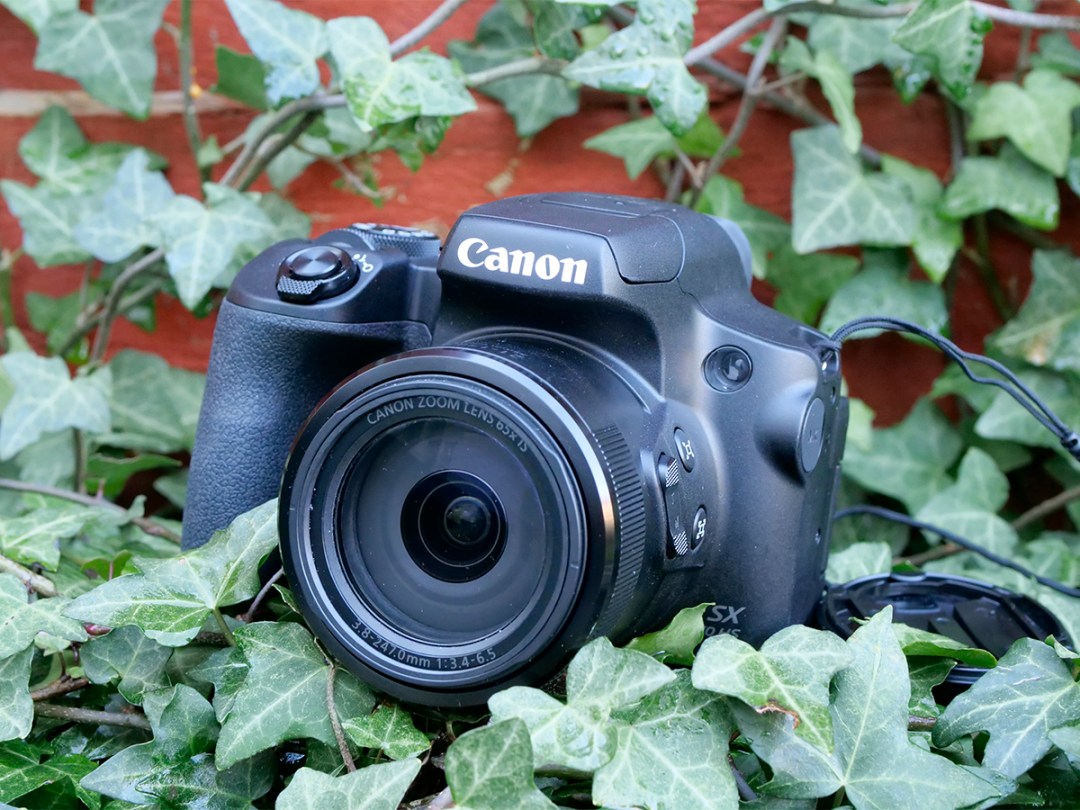 Bridge cameras have a bit of a bad rap – being large and bulky, but with a small sensor, you could argue they bring the worst of both the compact and DSLR words.
But, look at a different way – the flexibility of a range of lenses in something which is light enough to not bother your hand baggage weight limit, with all the manual flexibility of a DSLR – and suddenly a bridge camera starts to become a little more appealing.
The SX70 is Canon's latest offering in its PowerShot range. It looks a lot like a miniature DSLR and features a 65x optical zoom lens, plus all the manual controls and raw format shooting you could ever really crave.
Topping off the specs list is a fully articulating screen, 4K video, inbuilt Wi-Fi and a high-resolution viewfinder.
Off on your travels somewhere soon? The SX70 could well be worth a space in your backpack – read on to find out more.
Design: Small but perfectly formed
Canon has clearly turned to the DSLR copy book for inspiration when it comes to the design for the SX70.
But that's no bad thing, with an array of dials and buttons within easy reach for most of your controls. What's more, the chunky grip is also nice to hold – conveniently placing your forefinger over the top of the shutter release.
Almost all of the buttons are grouped on the right-hand side of the camera meaning you can hold it one handed and operate pretty much everything with your thumb too – particularly useful if your left hand is engaged in steadying the SX70's lens.
On the camera's top plate, you'll find a mode dial whereby you can access a range of shooting modes – all the usuals are found here, including manual, semi-automatic and fully automatic options.
There's also a couple of other functions too, such as video mode, scene mode, panorama, sports mode and so on.
A scrolling dial just behind the shutter release button can be used for adjusting various parameters – such as aperture – depending on the shooting mode you're working in.
The back of the camera has a pretty standard set of buttons – they'll be familiar if you've ever used a Canon camera before.
There's a quick button for speedily accessing commonly used settings, plus direct access to focusing type, flash and exposure compensation. Some of the buttons can be tweaked to control different functions, too.
On the side of the lens barrel, there's a set of super-handy buttons. Tracking moving subjects around the frame when shooting at long focal lengths is super hard, but by holding down one of these buttons, the lens will zoom out – allowing you to find that pesky bird, plane or superman.
Release the button and hey presto, the lens zooms back to your original position – nifty.
There's also a rocker switch for zooming the lens in and out (alternatively you can use the lever around the shutter release button), plus a button to activate tracking focus.
Features: (Almost) everything you need
The SX70 has a good array of features, but considering it's by no means a cheap camera, it's no less than you should expect.
A trade off for a long, 65x optical zoom lens (that's 21 – 1365mm equivalent by the way) is the necessity for a small sensor. In this case, it's a 20.3 megapixel 1/2.3-inch device.
To put that into context, that's smaller than you'll find on some modern smartphones – this is never going to be the ideal camera for low-light shooters or those looking to create very shallow depth of field effects.
On top of that, there's a fairly stunted ISO range of 100 – 3200, but the good news is that there is optical image stabilisation on board which can help you stay at the lower end of the sensitivity scale should you need it.
As well as manual controls, there's also the option to shoot in the more flexible raw format – meaning you have better scope for editing your shots in programs like Photoshop.
Continuous shooting at up to 10fps is available, so long as you set the focus in the first frame – otherwise, if you want focus to keep up for every frame, you're looking at a slightly less impressive 5.7fps.
We're used to seeing pretty poor viewfinders in bridge cameras, but the one found on the SX70 is actually pretty decent. It's a 0.39-inch type with a high resolution of 2.36 million dots.
There's also a sensor on the viewfinder itself to detect when you've lifted the camera to your eye – making for a seamless transition between screen and viewfinder.
This is a viewfinder you'll actively find you want to use, rather than reserving it for desperate situations where the sun is too bright.
The screen is fully articulated and has a decent resolution at 922,000-dots. However, it's not touch-sensitive, which is a bit of a disappointment in 2019 – especially so if the SX70 represents an upgrade from your mobile phone.
Image Quality: Strongest in daylight
Images directly from the camera, outputted as JPEG, fall into the category of "fine" rather than "amazing" – but that's to be expected from a camera with such a small sensor.
Detail is best reproduced at focal lengths from around 35mm towards around 1000mm, but at either end of the focal length spectrum, it's not too bad unless you're examining your shots super closely.
The biggest selling point of a camera like this is being able to get nice and close to distant subjects – and it does that pretty well, with image stabilisation stepping in to keep things reasonably sharp at the longer focal lengths.
Colours are also pretty good, while dynamic range is acceptable for the most part – start photographing areas of very strong sunlight though and you'll likely see blown out highlights in parts of the shot – shooting in raw format can help you to claw back some of that missing data in post-production, though.
There also seems to be a problem with lens flare when shooting in strong light – you might like it for creative effects, but it's far from ideal.
Again, unsurprisingly for a camera with a small sensor, low light really is not this camera's forte.
In fact, I've often got better shots with my smartphone – here details are smudgy and there's a fair amount of noise even at fairly pedestrian ISO settings of ISO 800.
After dark, you may as well leave this camera locked in your hotel room.
Canon Powershot SX70 Verdict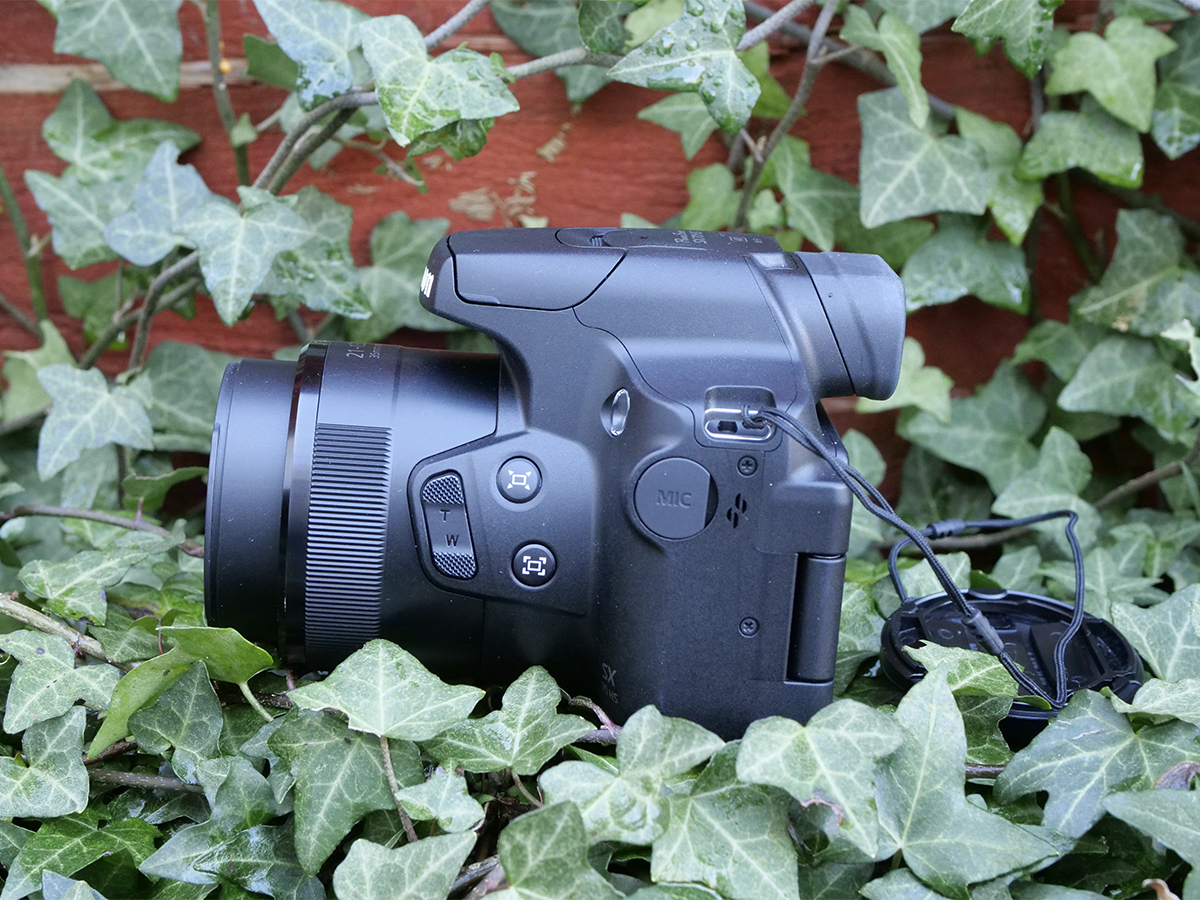 A bridge camera is never going to top the charts of most exciting cameras of the year, but ones like the SX70 satisfy a certain sector of the market none-the-less.
If you're looking for something for your travels that is flexible to use and has a good array of features – the SX70 is worth considering, especially if the length of the zoom is your biggest concern.
However, there are better bridge cameras on the market if you can cope with something shorter.
Image quality from the SX70 is decent enough in good light, but as soon as nightfall descends, you're going to want something else as a backup – a shame as other features and the handling, are generally very good.
Take a look at the Panasonic FZ2000 or Sony RX10 IV if money is no object and you want the best of the best.
If you'd rather put your pennies and pounds towards your travel budget, older models in both of those ranges – such as the still excellent FZ1000 are also worth exploring.
Stuff Says…
A well-featured and solid bridge camera that makes sense as a travel camera – just don't rely on it for low light
Good Stuff
65x zoom lens
Manual control
Raw format shooting
Good viewfinder
Bad Stuff
Screen not touch-sensitive
low light shooting poor
Detail not great at wide-angle