Canon PowerShot SX740 review
Canon's latest superzoom model has the longest focal length on the market. But are there compromises to be had?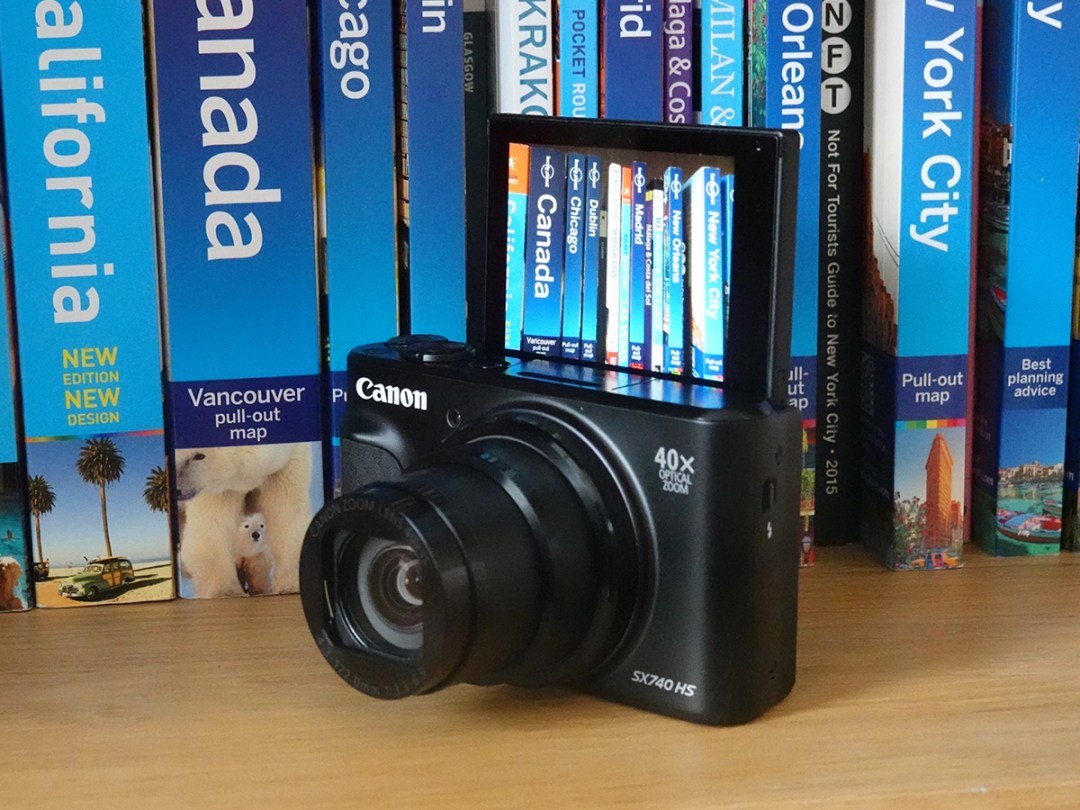 These days the phone in your pocket is pretty much all you need for snapping a great shot. But – for now at least – there are still some things that your trusty smartphone can't quite muster.
Step in cameras like the Canon PowerShot SX740, with its whopping great 40x optical zoom lens (that's 960mm in 35mm terms, by the way) and you can be getting up close and personal with distant landmarks, zoo animals and well – whatever you like really.    
Other features include 4K video recording, a tilting "selfie" screen, manual control and up to 10fps shooting. Is there anything not to like about this pocket-and-wallet-friendly travel shooter?
Well unfortunately, yes there is, actually… 
Design: A grow-er, not a show-er  
Cramming in a 40x optical zoom lens inside a body which fits snugly inside your pocket is no mean feat, but the engineers at Canon have come up with the goods. Hidden away from view when switched off, the lens extends a mighty old way when at its full reach. Impressive stuff.
Otherwise, there's nothing exactly revolutionary about the setup of the SX740 – if you've ever used a Canon compact before you'll be very at home here. If you haven't, it won't take long to find your way around either.
On top of the camera is a dinky little mode dial, which enables you to flick between the different camera modes on offer (including manual and semi-automatic modes).
All of the buttons on the back of the screen are grouped to the right for easy one-handed shooting. One button worth singling out is the extremely handy Zoom Frame Assist button. Hold this down if your subject disappears from view, locate the subject, and release the button to zoom back in. When you're operating at 20, 30 and 40x zoom, this button comes in extremely useful.
The tilting screen takes up the rest of the back of the screen. It faces all the way forwards making it ideal for selfies, but a little bizarrely for 2018, it's not touch-sensitive. Those of us who have their hands permanently attached to their smartphone, it's a little bit strange having to go back to old-fashioned buttons.
Features: So-so
If you're wondering what the trade off is for a 40x optical zoom, look no further than sensor size. Lots of the compacts currently on the market have large one-inch type sensors and limited zooms, but the SX740 has a much smaller 1/2.3-inch 20.3-megapixel device.
The upshot of all that is that it's not as well equipped in low light to produce the goods … but if it's your holiday camera, you may very well not care about that.
As we've already mentioned, the SX740 can shoot in manual mode, but one downer is that it doesn't offer raw format shooting – not an issue for most beginners, but a disappointment for anyone with a little bit of enthusiasm for the subject.
Other settings accessed via the quick menu are pretty much as you'd expect, but another disappointment comes via the AF method. There are three options, but none of them give you the chance to move a single focus point around the frame. You can focus and recompose your shot, but it would have been so much easier if you could just select a focus point of your own (and even better if you could have tapped the screen to do so).
Of course, we all know that your holiday isn't really worth going on if you're not sharing jealousy-inducing shots on social media, and the SX740 comes equipped with wi-fi for quickly sending your snaps over to your mobile phone. Canon's free phone app is one of the better ones on the market too, and connects with minimal fuss.
Overall expect a pretty solid set of features, but with a couple of fairly significant niggles.
Image quality: Let there be light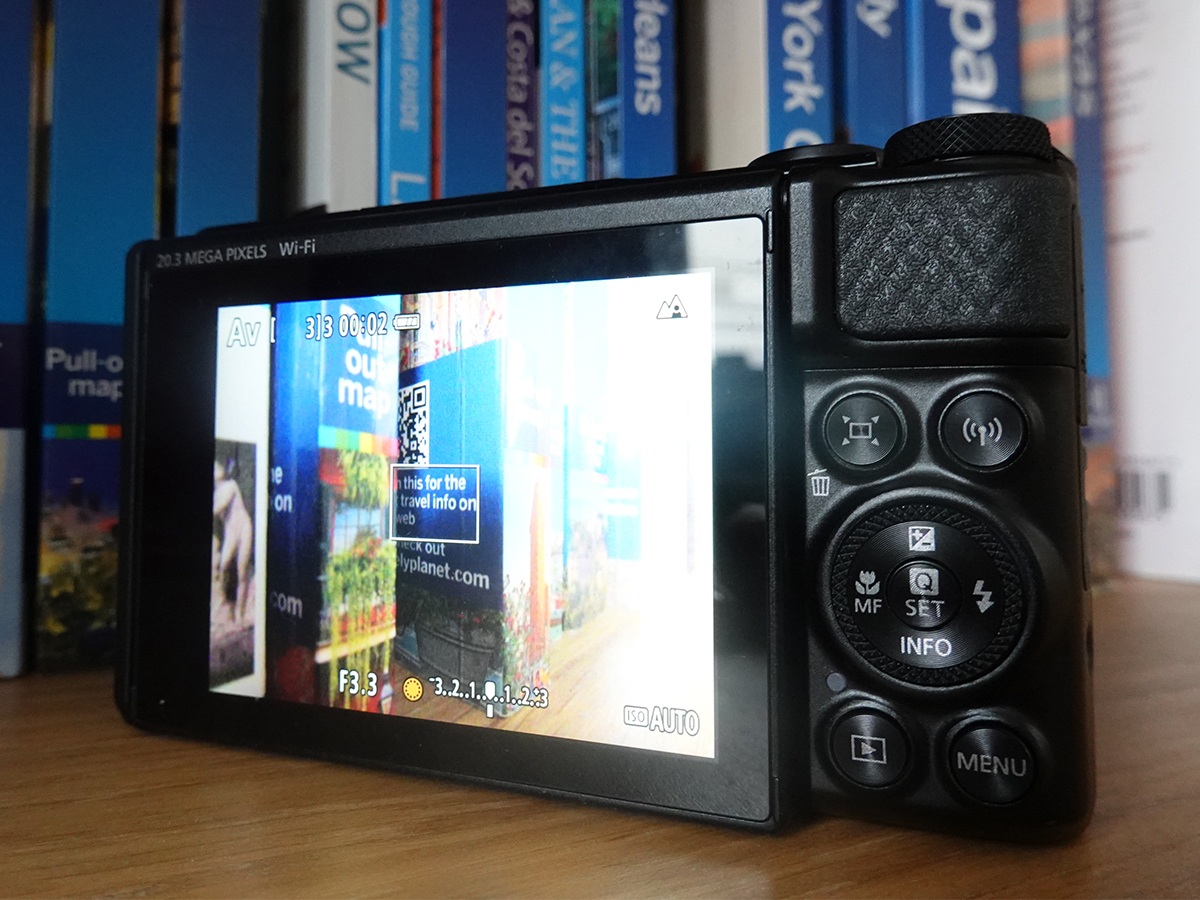 Owing to the small size of the sensor, it comes as no surprise to find that your best shots will be taken when the light is good.
In such conditions, the overall impression of detail is very good at the wide-angle end. At the very far reach of the telephoto zoom, there's a little bit of fuzziness to be seen, but it's not a surprise considering both the small sensor size and the lens construction. As long as you're not expecting super high quality from your 40x optical zoom shots (and at this price, you really shouldn't be), you should be pleased – and they're perfectly fine for holiday and day trip snaps.
Predictably, in lower light, detail also suffers a little. Try your hardest to stick to low ISO settings – best achieved by not shooting in the dark – for optimum results.
Colours are nice and saturated, but I did notice the automatic white balance setting renders things a little on the yellow side when shooting under artificial light. Overall though, the automatic settings do a good job of keeping things in check.
Equipping you with 4K video recording is not quite as exciting as it once was – as it stands your smartphone probably does it too. This is not the camera that a budding Steven Spielberg is going to pick up by any stretch, but for family videos, it's more than adequate.
Canon SX740 verdict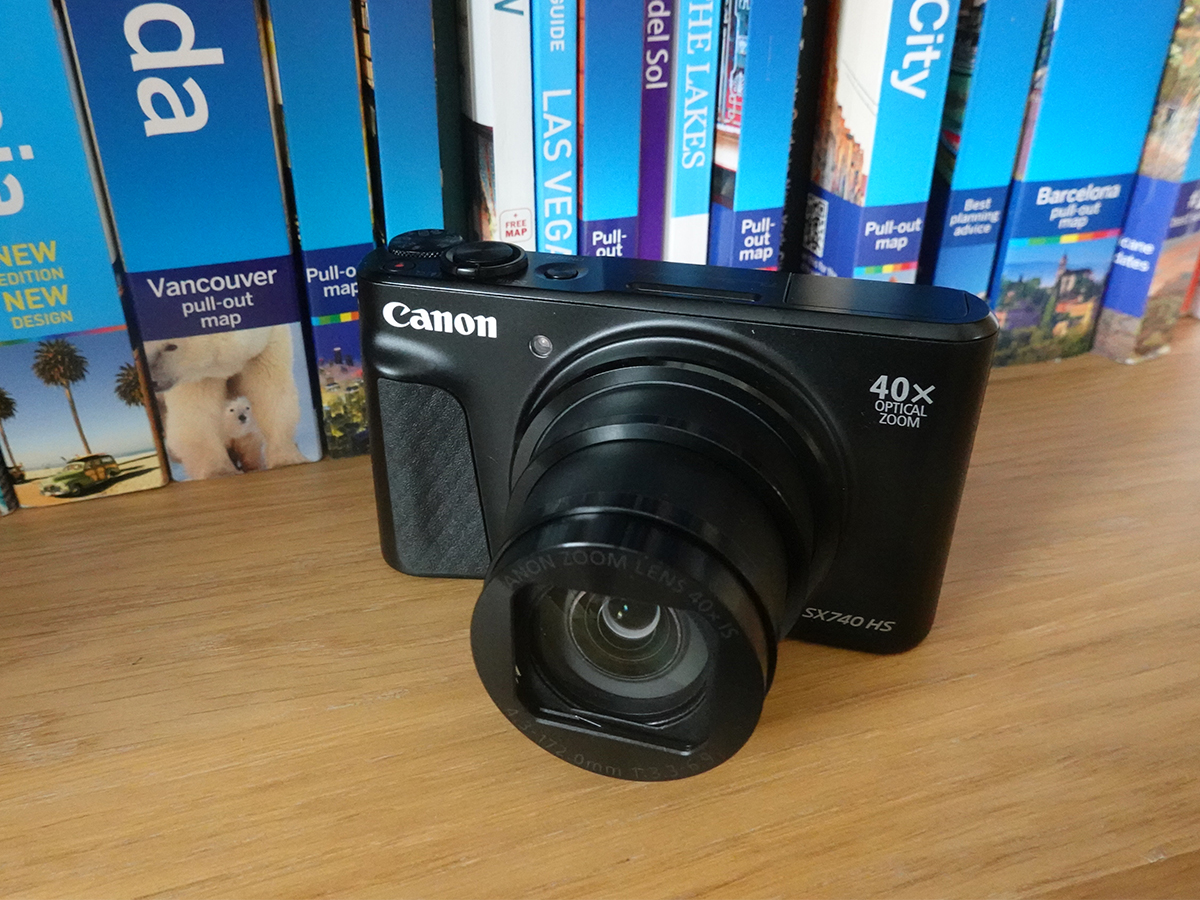 If you're looking for an easy-to-use, pocket-sized travel compact and your main consideration is the zoom ratio, then the Canon SX740 is a great choice. It's also not too damaging on the old bank balance, coming in at around £350.
By contrast, the other compact cameras, like the Panasonic Lumix TZ200 or the Sony RX100 VI, which tend to be marketed towards travel and family type users, are much more expensive and have a much more restricted zoom (but have a larger sensor, raw format shooting, touchscreens and so on).
It's clear that the SX740 represents a compromise – as pretty much all compact cameras do these days. Whether it's the one you want is largely down to personal preference, but it's certainly worth thinking about packing it in your suitcase.
Stuff Says…
An affordable, solidly-featured travel cam that goes big on the zoom, but small on the extras
Good Stuff
40x optical zoom
Good image quality in good light
Easy to use
Well priced
Bad Stuff
No touchscreen
Raw shooting not supported
Smaller sensor means iffy low-light performance