Cowboy 3 review
The electric steed built for commuters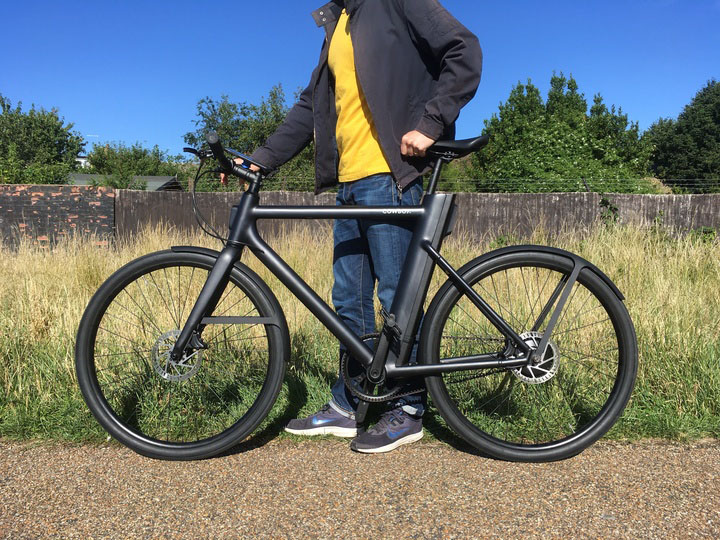 Electric bikes have been around for years, but this could be their moment in the sun. What with the coronavirus pandemic steering everyone away from public transport, people need a new way to get to work, one that doesn't get stuck in traffic and doesn't leave you with sweat patches for your first meeting of the day.
Enter the Cowboy 3. It's a stripped-back approach to e-bikes with no gears, built-in lights and a smart app that helps you on your way. It also has a rather fetching matte paint job that will draw a few admiring glances.
As the name suggests, it's the third-generation of e-bikes from the Belgian firm. So should it replace your season ticket? Or is this electric steed more of a dead horse that's being flogged? Let's hop on and find out.
Design and build: matte's the way to do it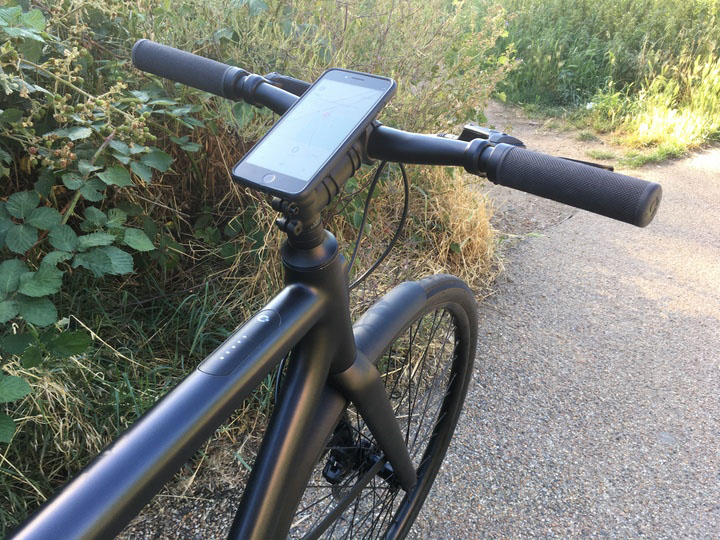 The bike might be built for commuters, but its looks are anything but suit-and-tie. Our test model came in a natty matte black paint job that received more than a few complimentary comments.
It's also available in two shades of grey matte finishes (Anthracite Grey and Mineral Grey). But for its ninja-like looks, we would opt for the Absolute Black.
The first thing you notice when you saddle up is that there are no gears. This is intended to keep the bike low maintenance – as grandpas seem to say, the less something does, the less can go wrong.
There's also no button to activate the electric motor. Instead, this is an 'electric assist' model – in other words, when you start pedalling, the motor kicks in and gives you a little extra nudge. You can turn off the motor using the app, but there's no way to be powered by electric energy alone. So you will have to pedal, we're afraid.
At a shade under 17kg, it's fairly lightweight for an electric bike. But if you have to lug it up stairs at either end of your commute, you're going to get quite a workout.
The bike has built-in front and rear lights that flash as you pedal, or you can switch them on permanently using the app. And you can see how much battery the bike has by glancing down at the lights on the crossbar.
Battery: more than just pedal power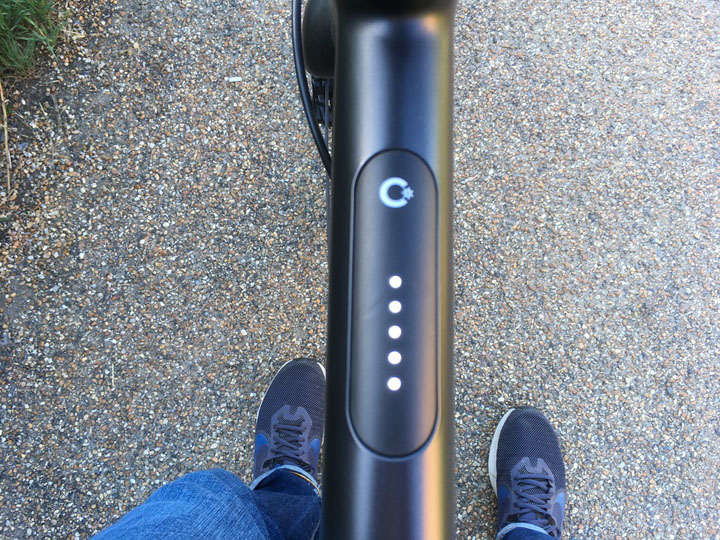 The battery is about the length of a rounders bat, and much heavier. It slots into place neatly on the vertical frame bar under the saddle where it's secured with a key, so no one makes off with it while you nip into Morrisons. If you want to take it with you, it does fit into a backpack, but only just. Don't expect to fit much shopping in there with it.
And as we've said, it's heavy (2.4kg). We wouldn't want to be stuck carrying it around all day.
It charges using the supplied adapter, which you plug into the mains. Ours was a European model, which meant tracking down a two-to-three pin adapter (the one from our electric toothbrush didn't do the trick). But UK models will come with a UK plug when they start shipping at the end of July.
Cowboy claims it takes 3.5 hours for a full charge, which we found to be accurate. Fully juiced, you'll get a range of 70km. As a rough guide, about 30 percent of charge lasted us about 50 minutes of riding, during which we covered 18km. So getting there.
As with all e-bikes sold in Europe, the motor is limited to 25km/h (15mph). Though of course you can go much faster than that given the right hill to bomb down.
Ride: easy like Sunday morning
So the all-important question: what's it like to ride?
If you're a newbie to electric bikes, there's really not much to learn. Because of the lack of gears, all you have to do is pedal and the electric assistance does its thing – it feels like someone is giving you a little nudge to help you on your way. It's as easy as, well, riding a bike. The assistance eases in gradually too, rather than shooting off as soon as you hop on, but it's nippy enough from a standing start at the lights.
But the lack gears is as much of a weakness as a strength. While it undoubtedly makes it easier to ride, and requires less maintenance (Cowboy claims it won't need a service for the first 30,000km), it takes away some of the fun. You can't shift down a gear to give you that little extra oomph. And shoot down a steep hill, and pedalling gives you no bite whatsoever.
It's a bit like driving an automatic car: simplicity itself, but somewhat lacking in thrills.
Still, thrills are not what this bike is about. While the ride from east London out to the hills of Loughton, Essex, felt a little pedestrian, a quick pootle around Stratford's Olympic Park suited the bike much better. Flatter terrain made for a more even ride, and a more satisfying experience. We could definitely see ourselves commuting on the Cowboy a few times a week.
Having said that, the comfort does leave a bit to be desired. We first rode the Cowboy on a Friday, and when we next hopped on the following Tuesday, our bum was still feeling tender. Maybe your buttocks toughen up after a few rides, and admittedly it had been a while since we last got in the saddle. But still, our poor bum cheeks.
App: brain drain
To say the app is central to the Cowboy 3 is a bit of an understatement. The electric assistance doesn't work without it, so you have to make sure you connect your phone to the bike over Bluetooth each time you ride.
It does so automatically, which makes things easier. And even with the phone stashed in our backpack, the connection didn't drop out once.
Even so, you're best off mounting your phone on the bike to take advantage of the app's satnav capabilities. It's pretty good as a navigator, but you can't specify different routes. So if you want to avoid busy roads, say, you're on your own.
The app has some other neat features, too. It can show how much battery power the bike has left, your speed, and you can toggle the electric assistance and lights on and off with a tap.
It stores data on your rides, so you can see how far you've travelled and how fast you went. And there are more advanced features like the ability to locate your bike, alerts if your bike has moved while you're not on it, and so on. There are more of these coming soon, meaning the app should be very comprehensive indeed.
It is a battery drain, though. A 40-minute ride chomped through 30 percent of our phone's battery, and the last third of that journey was with the phone in low power mode, some of it with the screen off and the app just working in the background. So if you are using it to commute, you'd better have a phone charger at your destination. As well as a cushion to sit on.
Cowboy 3 verdict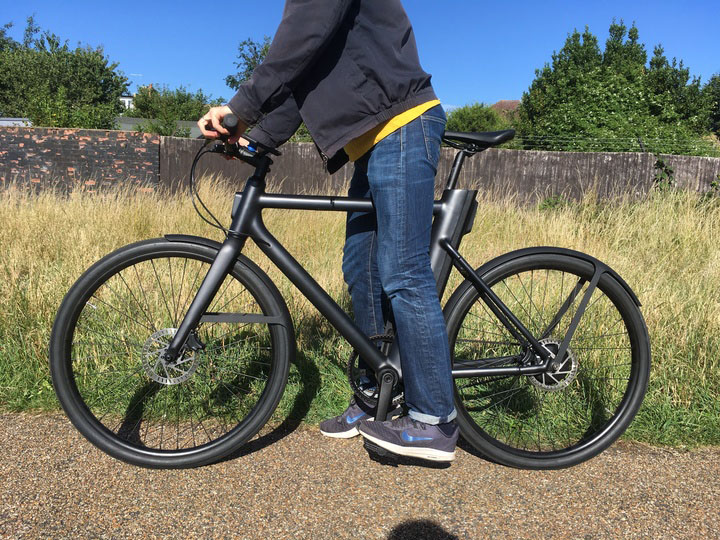 Those looking to electrify their commute will find a lot to like about the Cowboy 3. It's stylish, an absolute doddle to ride, and a lot lighter than some rivals (which anyone living in a third-floor flat will be grateful for).
You will need to keep your phone charged, unless you want to cycle home the whole way in one gear (trust us, it's a gruelling workout). And if you're looking for something to take to the downs on a weekend, this isn't the bike for you. But for commuters looking to get back to the office safely, this electric steed is ideal. Saddle up!
Stuff Says…
Fun, practical, stylish, this is an everyday electric ride that oozes class
Good Stuff
Stylish
Easy to ride
Comprehensive app
Bad Stuff
Needs the app to work
Pricey
Not built for bombing downhill