Creative Zen Vision review
Creative's Zen Vision is a 30GB clever clogs, majoring in vision with a 3.7in widescreen and an AV-out jack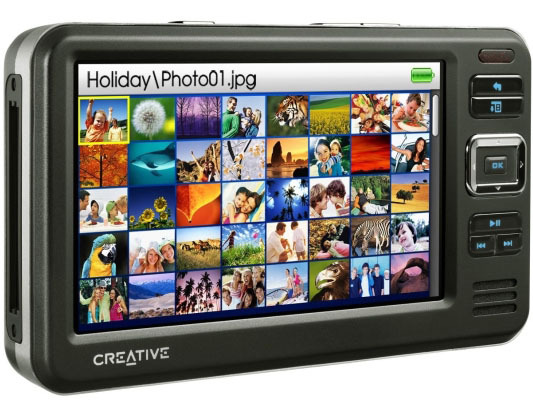 The Vision is one in a long line of Zens. This 30GB fellow majors on vision, including a 3.7in widescreen and an AV-out jack.
Jack of all trades, with a few mastered
The new Zen is a welcoming chap and embraces many an MPEG, plus AVI, DivX and WMV. You can feed it using the supplied Zen Vision Media Explorer software – bit of a slouch to load but swift to work – or via the Compact Flash card slot. For stubborn files, Creative includes its Video Converter software.
The design is right on the money, and what it lacks in screen inches it makes up for in portability at a slimline 239g. The underwhelming 4.5 hours of battery life might not get you through the whole of Lost season 1 but it's certainly more than enough for a couple of films.
All this, and the little built-in speaker is surprisingly capable. What a gem.