Dali IO-6 review
Stop the world, Dali wants to get on
There's a fine line between 'fashionably late' and 'missing the boat'. There's a similarly fine line between 'advancing a proven technology' and 'doing what everyone else is doing'. These are two of the fine lines that Dali, like a particularly overburdened tightrope artiste, is walking with its IO-6 wireless, active noise-cancelling headphones.
Every time we get a premium pair of wireless noise-cancellers to review (and they just keep on coming, most recently from Sennhesier), we observe that you're spoiled for choice. Got somewhere between £300 and £400 to spend? There's a queue of wireless noise-cancelling headphones for you to choose from that stretches around the block.
Unlike those brands just mentioned, though, Dali has no headphone pedigree and is writing its own history as it goes along. The company's been a leading light of passive loudspeaker design for over 35 years now, so it must have thought the time was finally right to get a piece of the headphone action – that's if there's any left to grab, of course.
Design and build: Smooth Moves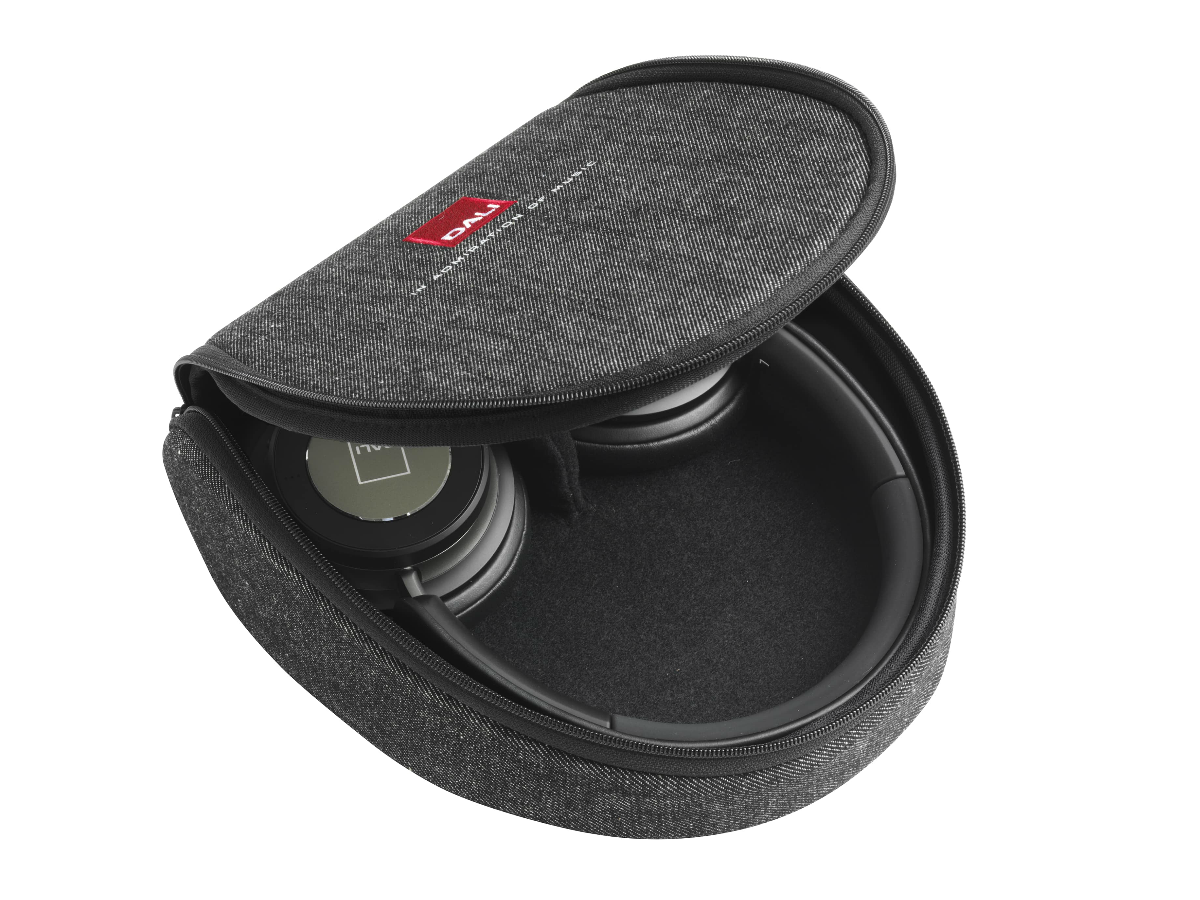 Even if Dali had been doing nothing but thinking about headphone design for the past 35 years, it's hard to see how it could possibly tear up the 'over-ear headphones' rulebook and deliver something new. And sure enough, the IO-6 look exactly as you'd expect a pair of expensive headphones to look and feel how you'd expect them to feel.
The 'iron black' finish of our review pair suits the clean, unfussy lines of the IO-6s. The outside of the headband is soft synthetic leather, and a nicely padded version of the same thing forms the inside of the headband where it actually contacts your head. The earpads, which are filled with memory foam, are covered in the same material. The plastics that form the outside of the earcups feel hard, but they also feel durable.
The earcups each swivel through 180 degrees, which makes the Dalis easy and comfortable to sling around your neck or pack into their (fairly large) grey travel-case. And there's a nice amount of movement available thanks to the hinged union between earcup and earpad. Added to the amount of adjustment available in the headband, it should be simple enough for everyone but the tiniest-headed to get comfortable inside a pair of IO-6s.
Build quality seems as reassuringly up to prevailing standards as the design and materials. Nothing creaks, everything that should move does so smoothly, and the IO-6 feel solid despite their comfort-assisting 325g weight.
Features: Something And Nothing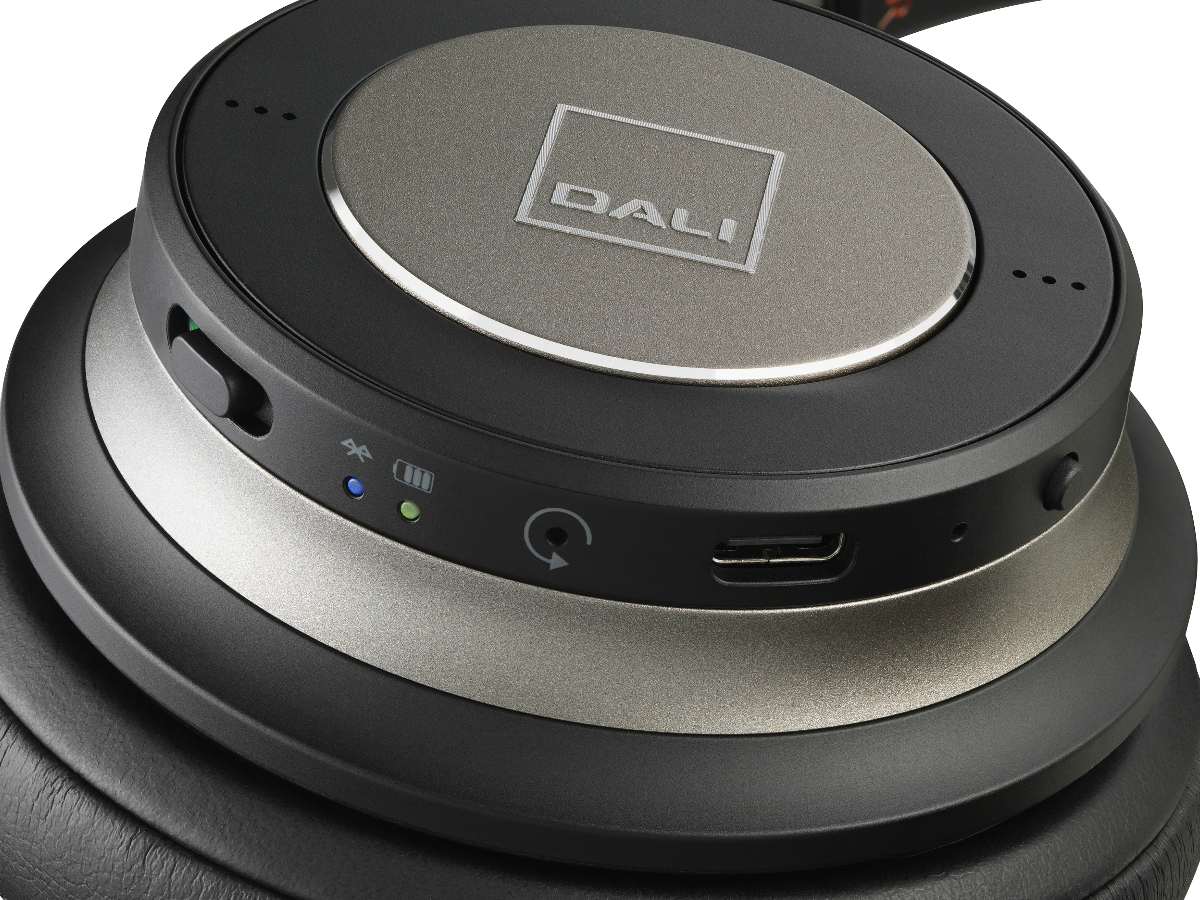 Like a lot of competing designs, the IO-6 feature a selection of controls and inputs on their right earcup. Power on/off, initiate Bluetooth pairing, and active noise-cancelling on/off buttons are all arranged around the lower portion, split by a USB-C socket. The left earcup, by contrast, has just a 3.5mm input, for use with a cable should the battery run flat.
You'd be pretty negligent if you find yourself in that position, mind you, as the IO-6's oversized lithium-ion battery is good for 30 hours of playback time, even with active noise-cancellation engaged. On top of that, the Dalis can go from flat to fully charged in just two hours – and the USB-C socket can also be used as an audio connection (from Windows or Mac) as well as facilitating charging.
Wireless audio is achieved via top-of-the-shop aptX HD Bluetooth or Apple AAC, which is (theoretical) good news for audio quality as well as (definite) good news for battery life.
Sitting behind the closed-back earcups and soft, slow-to-heat earpads there's a 50mm free-edge paper fibre drive unit. Dali is claiming a frequency response of 10Hz (preposterously, earth-movingly low) to 20kHz (approaching a dog-whistle) – so full-range performance would seem to be available.
The 'Features' section seems as good a place as any to mention one or two features the IO-6s don't have. Unlike numerous rivals, they don't have degrees of noise-cancellation – it's either on or off. There is, though, a 'transparency' setting which pauses music and slightly amplifies the sound of the outside world. Unlike quite a few competitors they don't have accelerometers, so if you take the headphones off music continues to play until you instruct it otherwise. And unlike one or two alternatives, there's no app in which to fiddle with EQs or levels of noise-cancellation, let alone locate your misplaced headphones (which Sennheiser's latest Momentum Wireless, for example, incorporates).
Interface: Getting Pushy
Once again, it's all about the right earcup here. Its surface includes a number of push (rather than touch) controls: play/pause, skip forwards/backwards, volume up/down and answer/end call are all available. They work flawlessly, but the pushy/clicky sensation is somehow quite a bit less sophisticated than the touch equivalent.
The right earcup is also where you summon your voice assistant of choice – the Dali's mic array proves perfectly adequate where call quality and voice assistant comprehension are concerned.
Performance: Are We Having Fun Yet?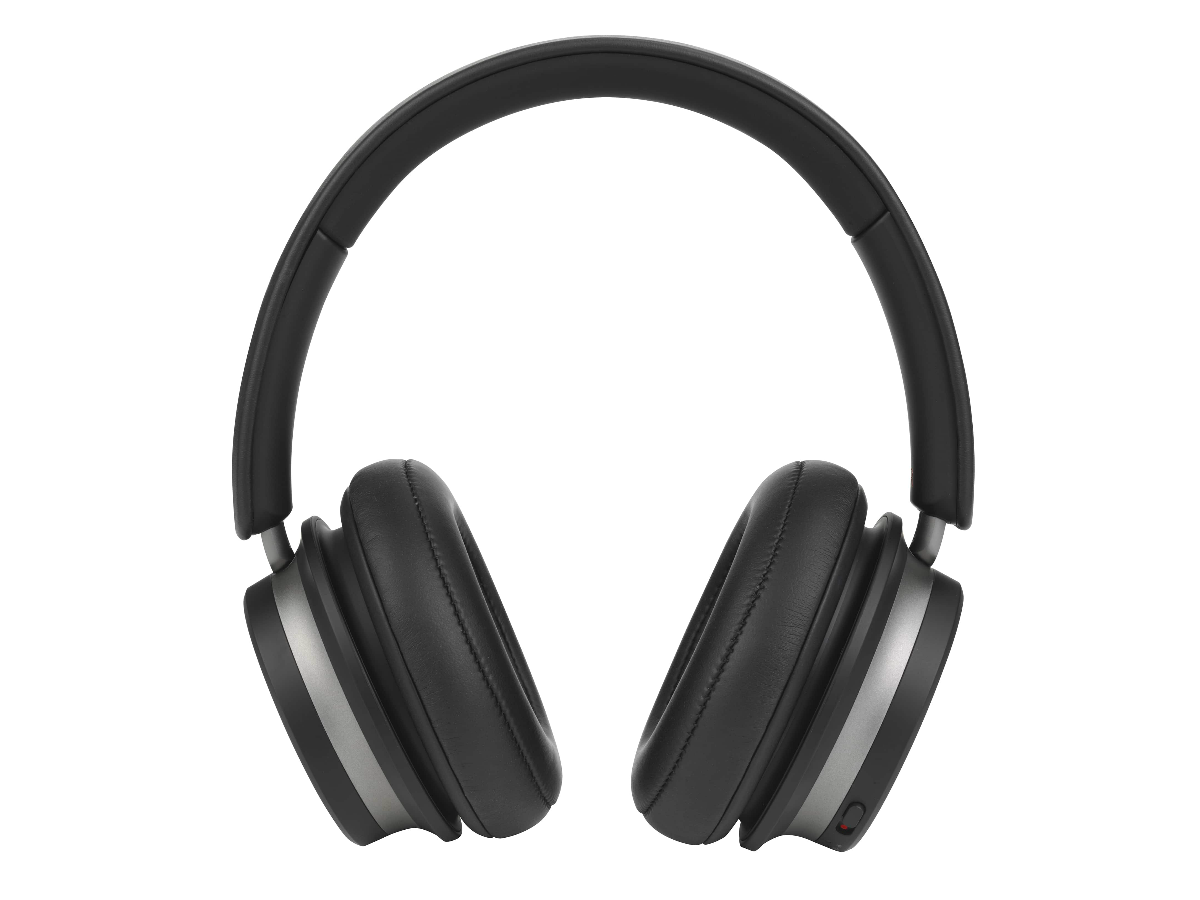 As usual, this is the 'make-or-break' section – but in the case of the Dali IO-6 headphones it feels even more so than usual. After all, these are headphones that are as solidly made and pleasantly tactile as any rival, but forgo one or two of the operational niceties most competitors include despite being priced towards the top of the market.
Happily, there is nothing absent or underpowered about the way the IO-6s sound. They might initially sound slightly lean, but listen a little longer and you'll realise there actually very cannily balanced. Delivering a Tidal Masters file of Gorillaz' Dare via aptX HD Bluetooth, and consequently in all its hi-res glory, the Dalis are a detailed, three-dimensional and tonally impeccable listen. The filthy analogue bass sounds are deep and grimy, but controlled and rapid at the same time. Shaun Ryder's vocal in the midrange is given plenty of breathing space, which, along with the detail levels the Dalis reveal, means he's never sounded flatter or more approximate in his 'singing'. The rattling, closed-mic'd treble sounds at the top of the frequency range are immediate, crisp and never in any danger of becoming too hard – even at considerable volume.
'Considerable volume' actually suits the Dalis pretty well. They absolutely steam through Bitching by Biznes Cat & Instinct, giving it all the party-hard weight and momentum it needs. The IO-6s describe completely straight edges to the start and stop of each of the tune's elements, knit them together into a coherent whole and then, having wound it up like a friction toy, release it to charge along at speed. It's not always possible to describe the sound of a pair of headphones as 'fun', but here it's pretty easy.
And these headphones are no one-trick pony. The grown-up, musicianly sounds of Be-Bop Deluxe's Sunburst Finish are described in full – the Dalis are adept at separating different sounds competing for the same area in the frequency range without underplaying any of them. They manage even club-footed tempos really well, and have enough dynamism to make small tonal variations obvious.
Elsewhere, the performance news continues to be generally good. Call quality is very acceptable, and voice assistant responsiveness is fine too. The active noise-cancellation is pretty gentle, which means a) you don't get that sensation of inner-ear pressure some rivals inflict, but b) background noise is never eradicated as effectively as many a competitor can do it for you. And that big battery life estimate, which with some alternative headphones is revealed to be about as accurate as some gossip overheard in the pub, proves quite correct.
Dali IO-6 Verdict
You'd expect headphones from a brand like Dali to sound great – and, sure enough, the IO-6s do. Unlike some equally great-sounding rivals, though, they're missing a feature or two.
Stuff Says…
For sound, the Dalis are simple to recommend. For features, not quite so much
Good Stuff
Sturdy yet light
Great battery life
Convincing, engaging sound
aptX HD Bluetooth
Bad Stuff
So-so noise-cancelling
Push controls aren't as nice as touch controls
Cut-throat competition