Dell XPS 13 Plus review: delightfully different
A premium spin on one of the best Windows laptops around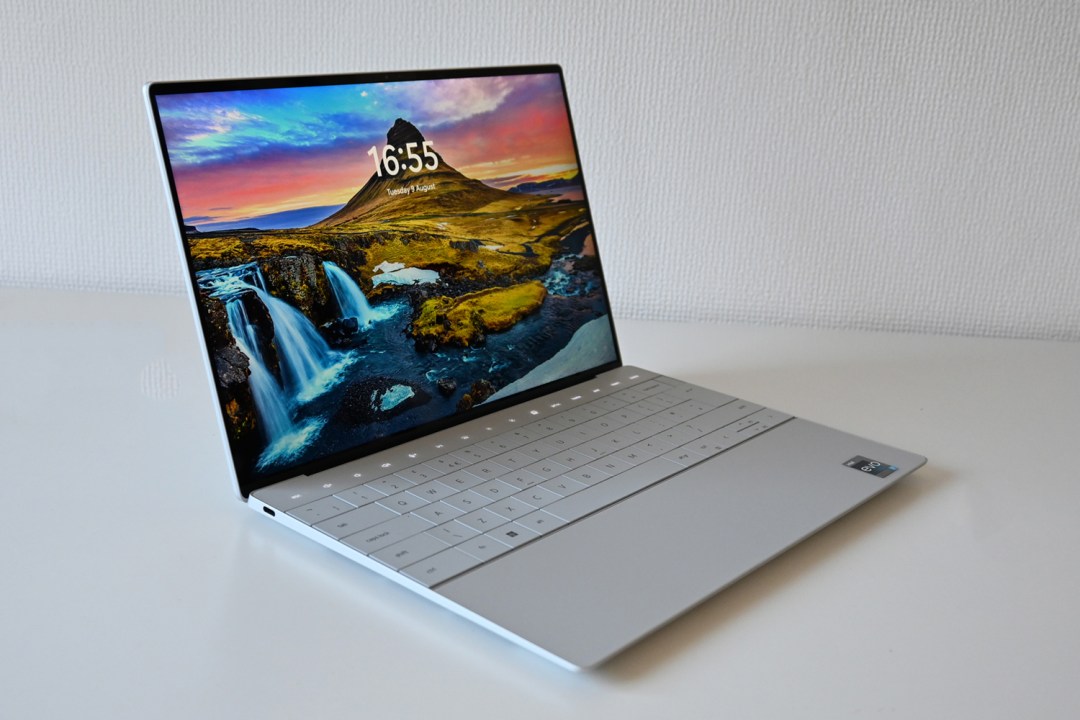 Minimalism: it's not just an art movement. Doing more with less is one of 2022's biggest tech trends, and now Dell is getting in on the action. Flat is where it's at for the XPS 13 Plus, a head-turning ultraportable that builds on everything we love about the firm's compact laptops.
In Dell speak, 'Plus' means a beefier CPU than what you'd find in a vanilla XPS 13, an invisible touchpad, flush keyboard and a row of light-up function keys. Just don't call it a Touch Bar.
The combination is undeniably distinctive. But does Plus also translate to 'Better'? The uprated processor brings its own set of challenges that might give XPS fans pause for thought.
Dell XPS 13 Plus design & build: slim pickings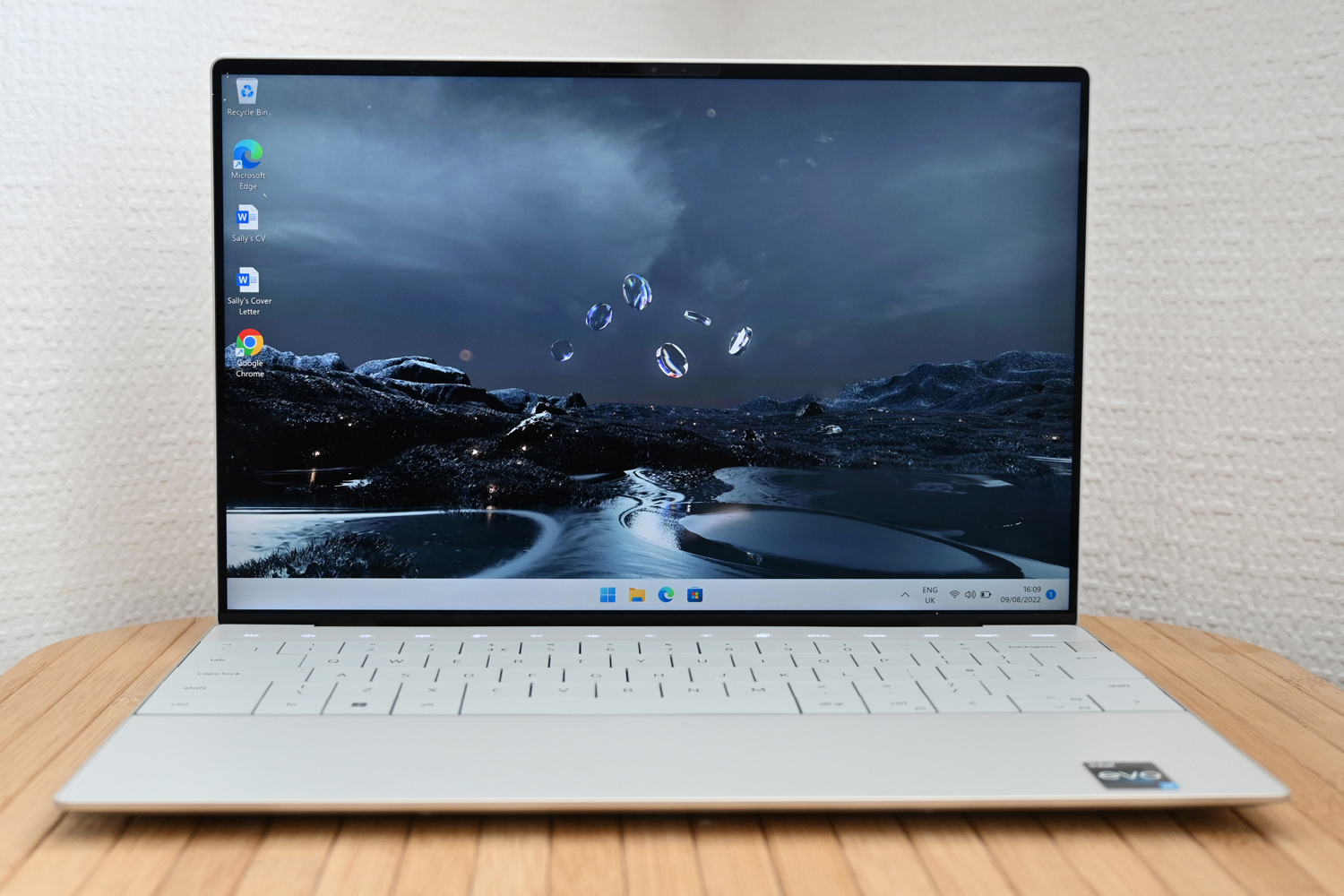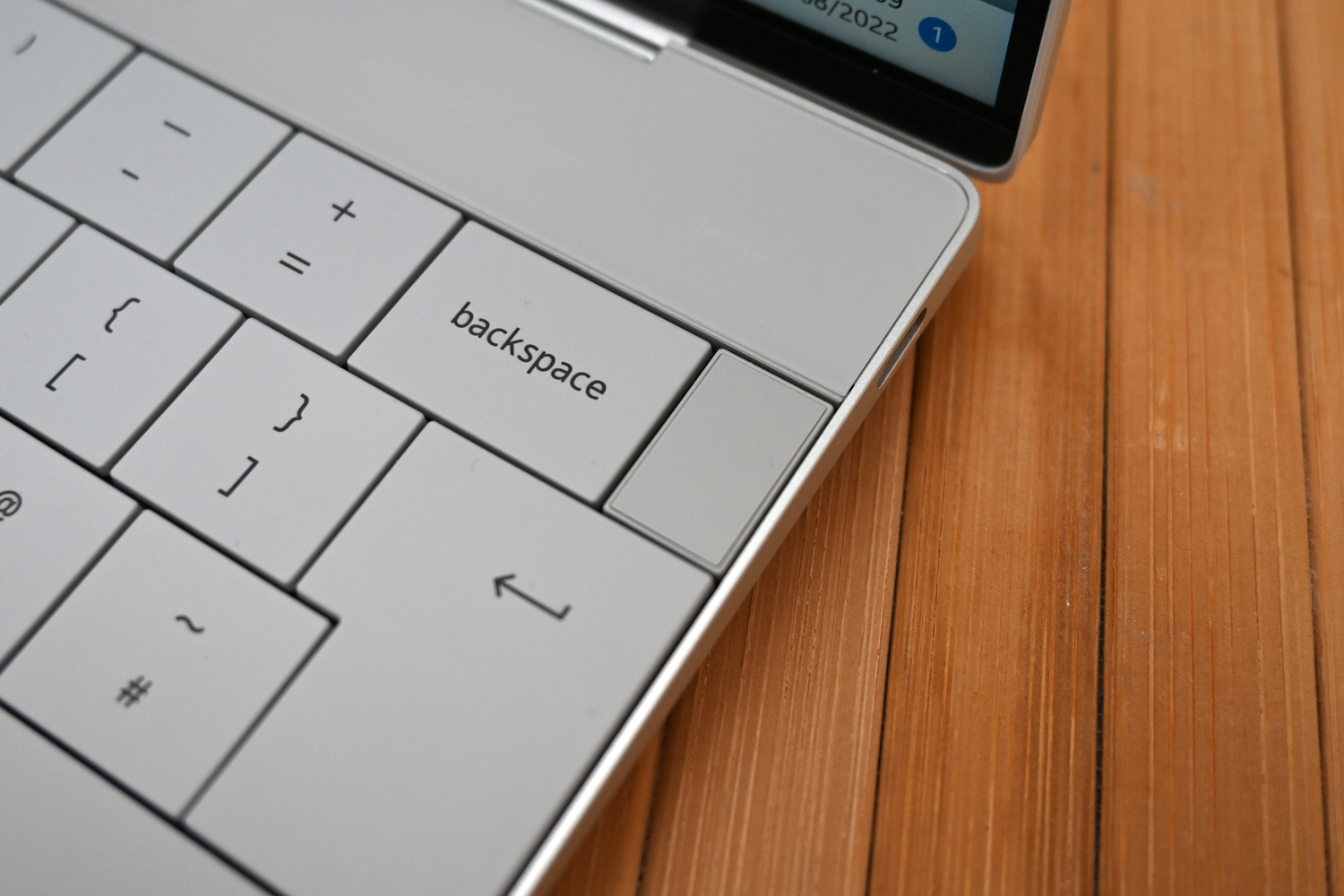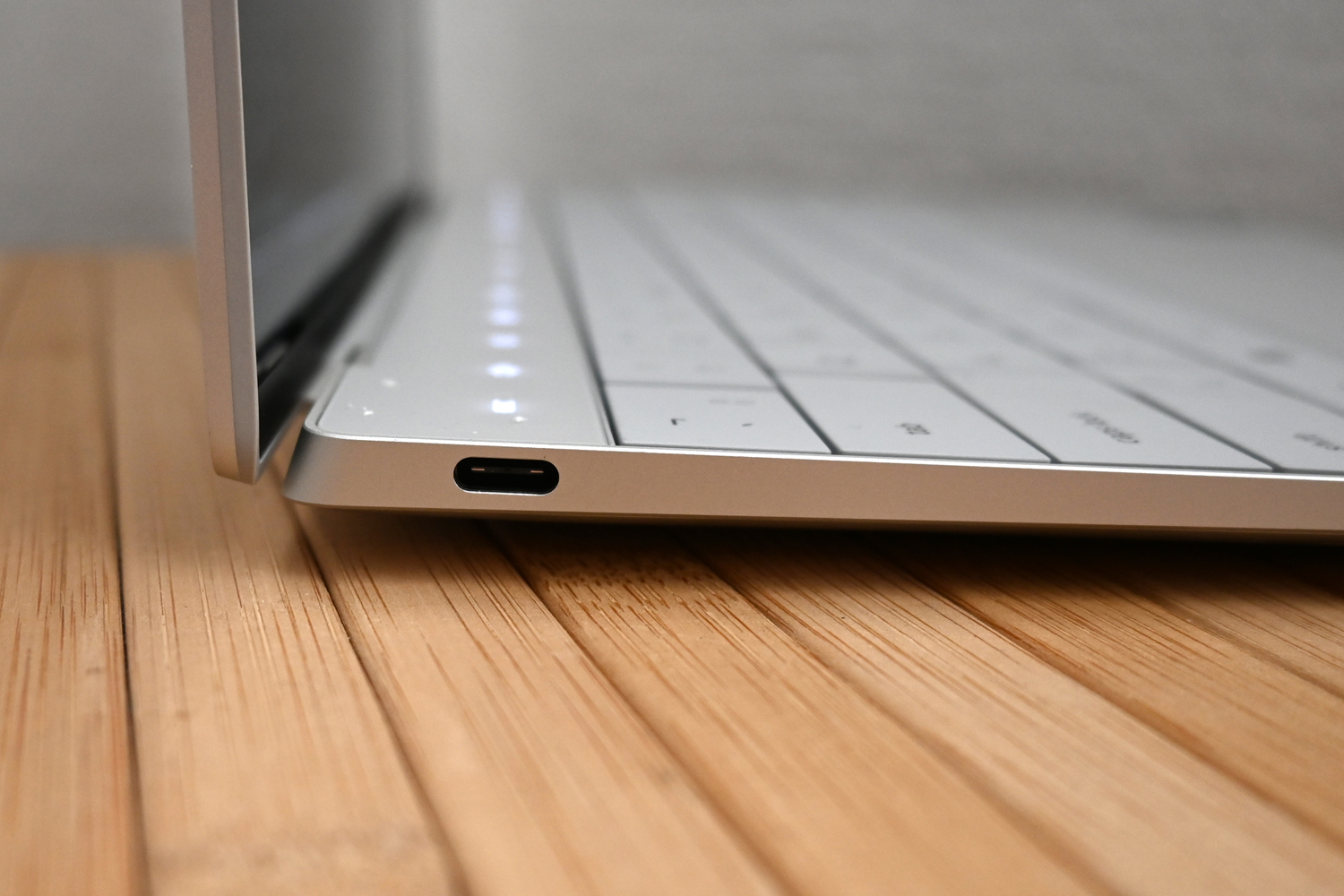 From the outside, there's little here to separate the Plus from the regular XPS 13. Both are made from aluminium and seriously svelte. Our review unit tipped the scales at a featherweight 1.25kg, which makes it a perfect travel companion, if not the absolute lightest ultraportable out there. It felt reassuringly robust, with a firm screen hinge and lack of flex.
Lift the lid, though, and you'll instantly spot the difference. Dell has flattened the keyboard tray, ditched the old Chiclet-style shape and squished all the keys together. The wrist rest is a single piece of Gorilla Glass, with an invisible touchpad lurking underneath, and the function keys have been deleted.
In their place is a row of light-up capacitive buttons which look gloriously sci-fi. They aren't customisable or context-sensitive like Apple's MacBook Pro Touch Bar, but do swap back to regular function keys when you hold the keyboard Fn button. The shortcuts control speaker volume, screen brightness, muting the microphone and playing/pausing media, but the lack of haptic feedback means you aren't always sure you've pressed the button you were aiming for. Having the escape and delete keys up here means jumping between physical and haptic keys while typing, which takes some serious adjustment.
The XPS 13 Plus embraces minimalism on the connectivity front, too. It's limited to a single USB-C port on either side, which double as rapid Thunderbolt 4 connections. Dell does at least throw in a USB-C to USB-A and USB-C to 3.5mm headphone adapter in the box, but that's still a very restricted selection.
Keyboard and touchpad: invisible touch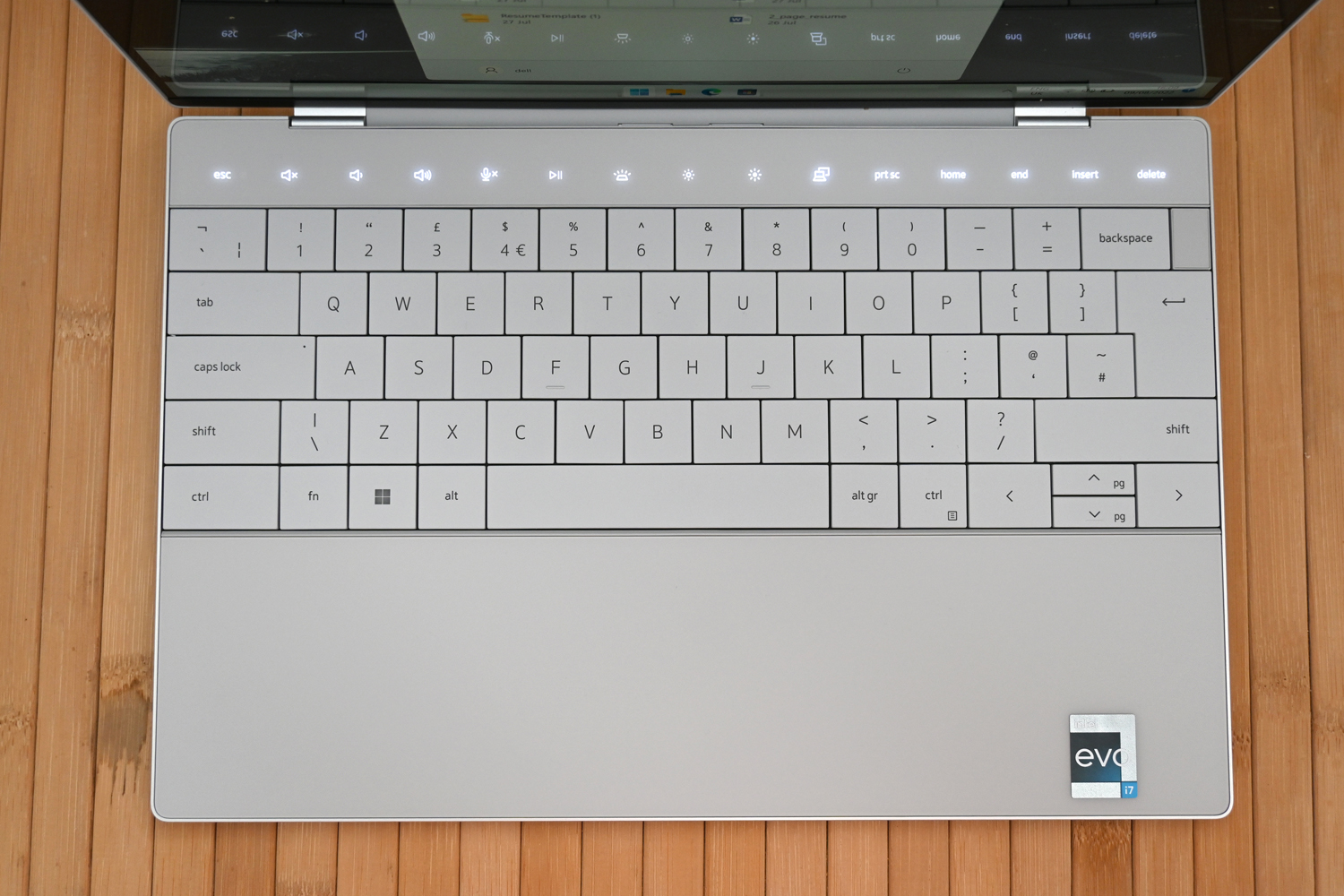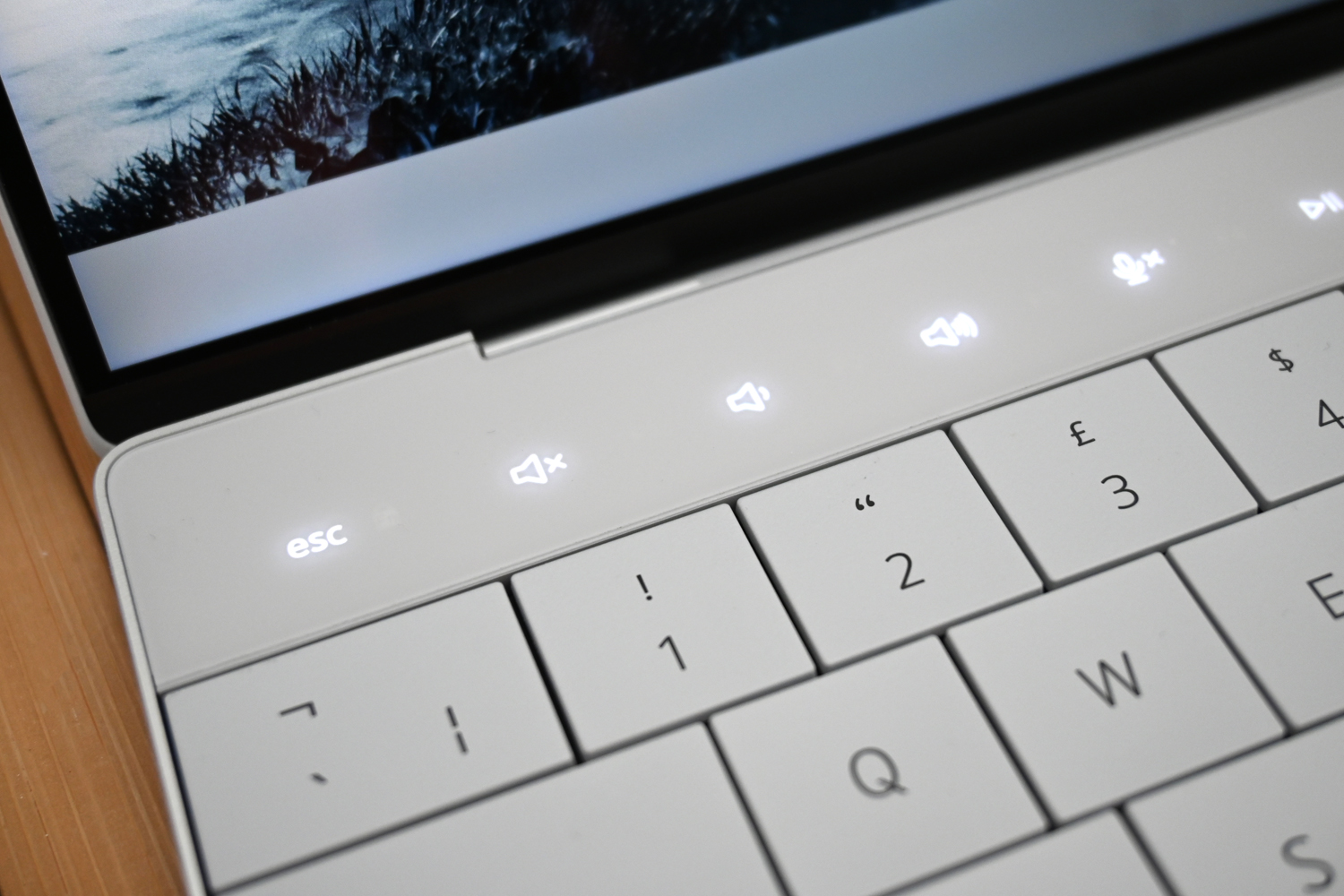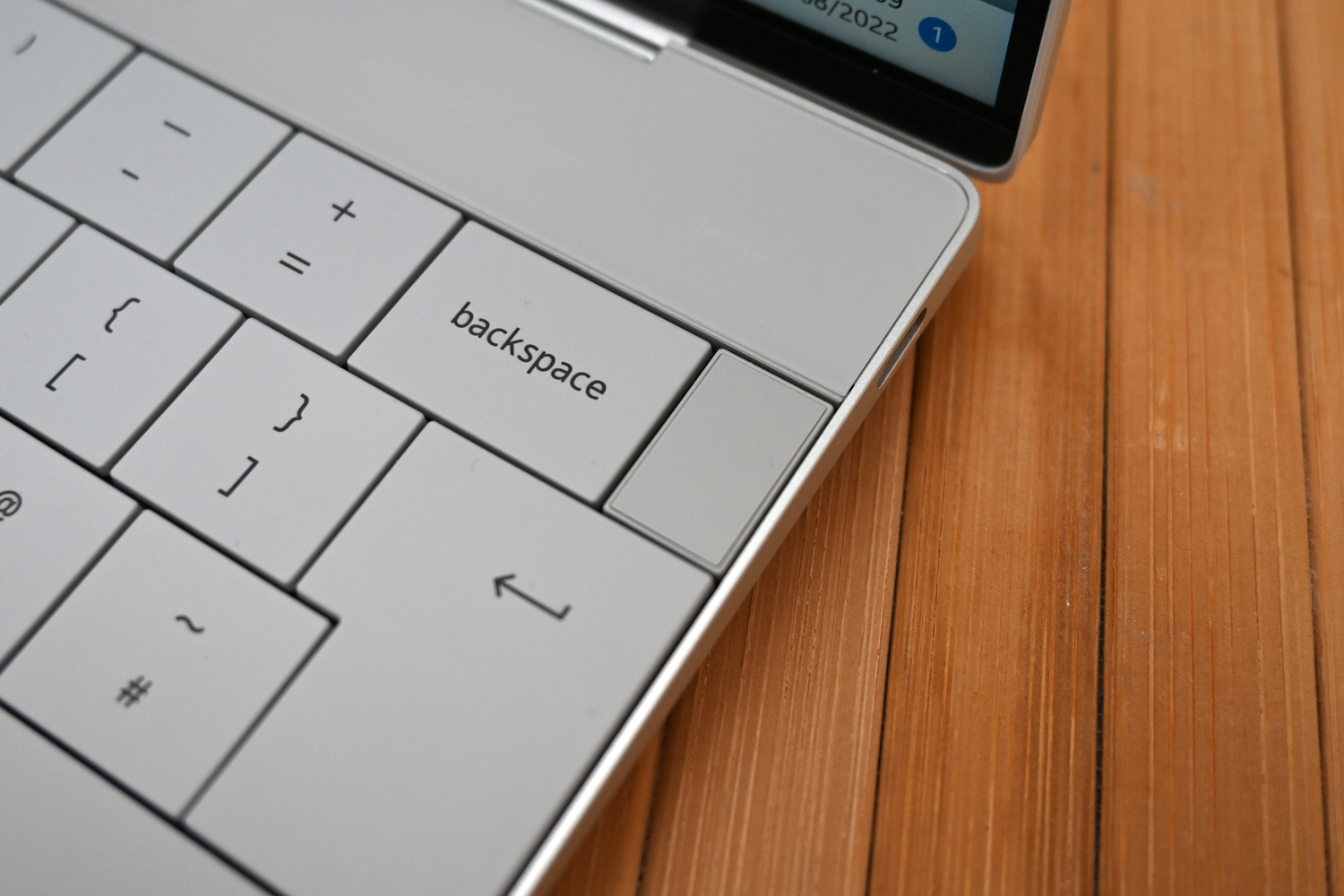 With no visual clues, you've got to rely on muscle memory to hunt down the touchpad. That works just fine for one finger clicks, but can be a little trickier when dragging and dropping. The whole thing gives haptic feedback with each click, albeit not particularly strong ones.
That said, the pad sits dead centre of the wrist rest, so you don't have to worry about your palms knocking the cursor while typing, and the glass is perfect for gliding your digits over. It looks the part and is no harder to use for it, even if it remains a step behind Apple and its superb touchpads.
It takes longer to get used to the keyboard, on account of the edge-to-edge design with no gap between keys. Island-style designs have been the standard for most laptops for years now, so this is quite the departure. Each key has a tiny dip for your fingertips to rest on, though, so once you're used to the spacing it's delightfully comfortable to use.
The mix of white keys and white backlighting can make it tricky to read if you're not a touch typist, so is best left off unless you're working in an especially dim room. Still, each key is impressively springy, with a decent amount of travel and just enough tactile feedback.
The power button in the top right corner doubles as a Windows Hello fingerprint sensor, but isn't labelled as such: it's easily missed if you skip quickly through the setup screens.
Screen & sound: Bezel-buster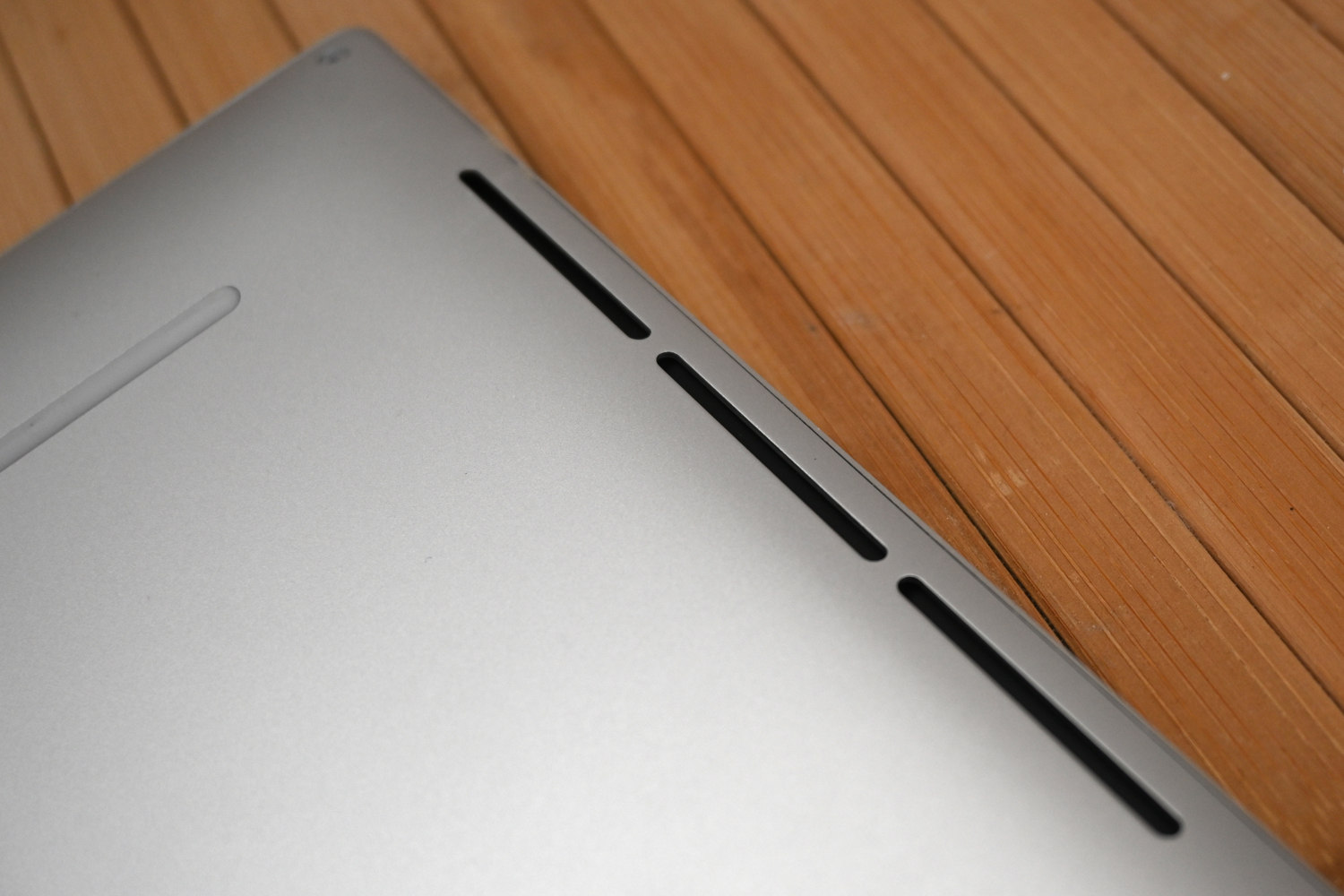 You'd have to go a long way back to find an XPS with a duff display, and Dell doesn't break that trend here. The XPS 13 Plus can be had with a Full HD panel, in touch and non-touch varieties, or you can step up to a 3840×2400 touchscreen LCD like our review unit. If you have deep pockets, there's even a 3.5K resolution OLED (the connoisseur's choice).
It really packs in the pixels, giving images glorious amounts of detail. The bezels are super-skinny on all four sides, which really draws your attention towards the panel itself, and the glossy coating helps colours pop off the screen. An anti-reflective coating does a great job of keeping light glare at bay.
The slim bezels don't leave much room for a webcam, so Dell has opted to stick with a 720p camera. It's a step behind alternatives with 5MP cams, but puts in a respectable showing on video calls in all lighting conditions.
Contrast isn't quite as impressive here as it would be with an OLED panel, but is still up there with the best LCDs. It's impressively accurate out of the box, with realistic tones and ample brightness. The 60Hz refresh rate isn't a dealbreaker, either, even if ultraportable rivals are starting to step up to 90Hz and even 120Hz panels.
The four-speaker sound setup delivers loud and clean audio, even when you crank the volume. Things are a little shrill near the top-end, but the rest of the frequencies are handled deftly for such a skinny machine. Just don't expect especially deep bass.
Performance & battery life: Watts to like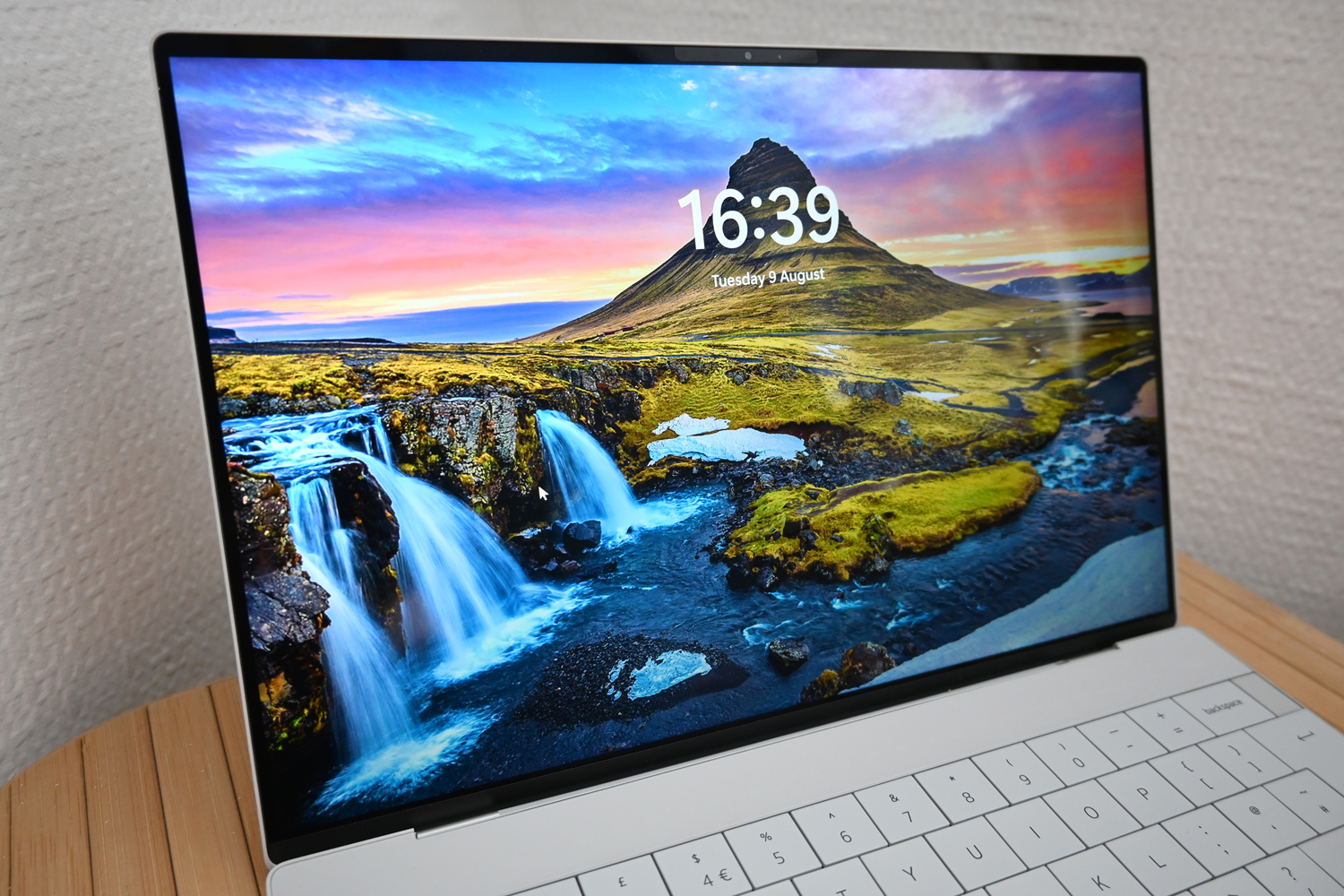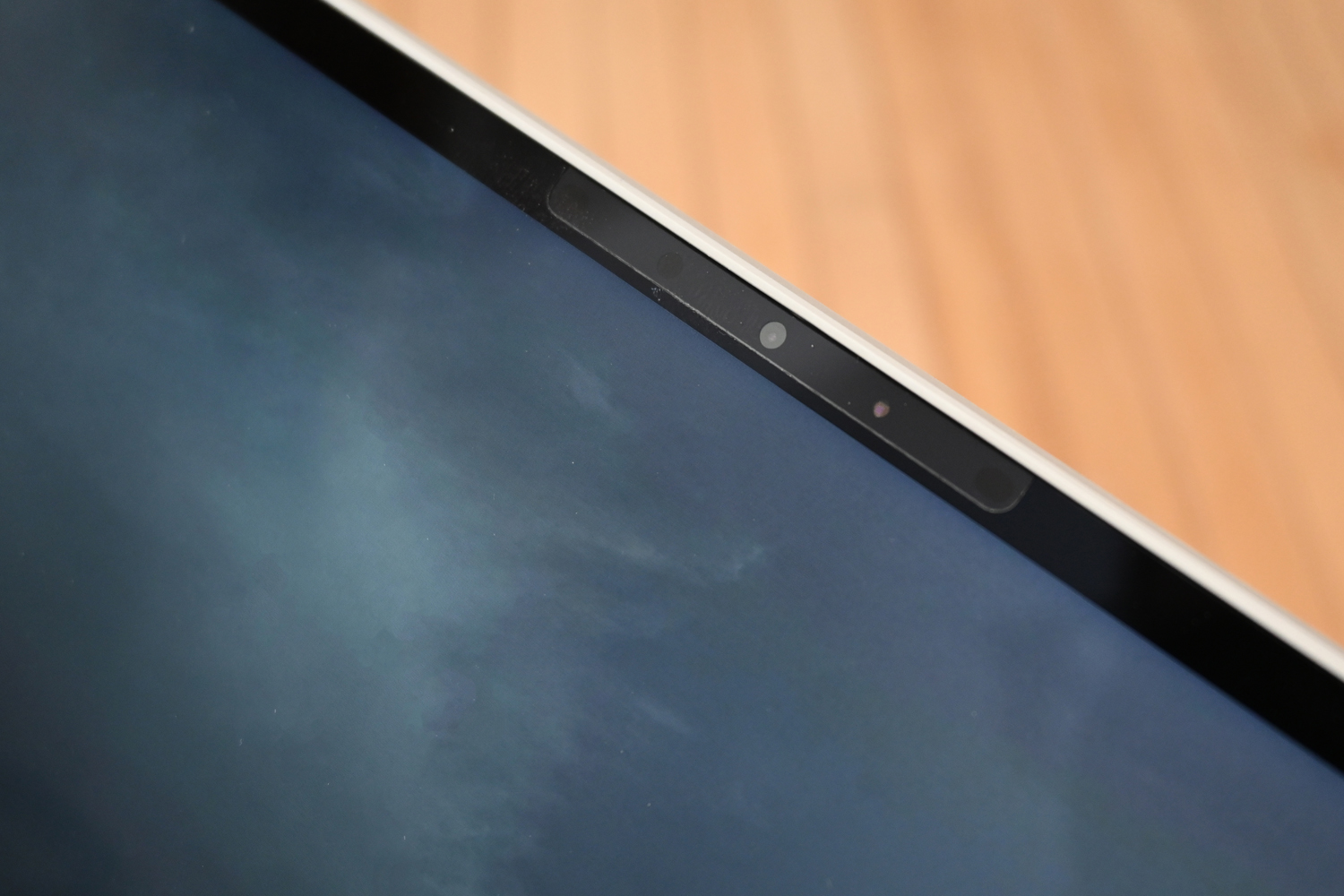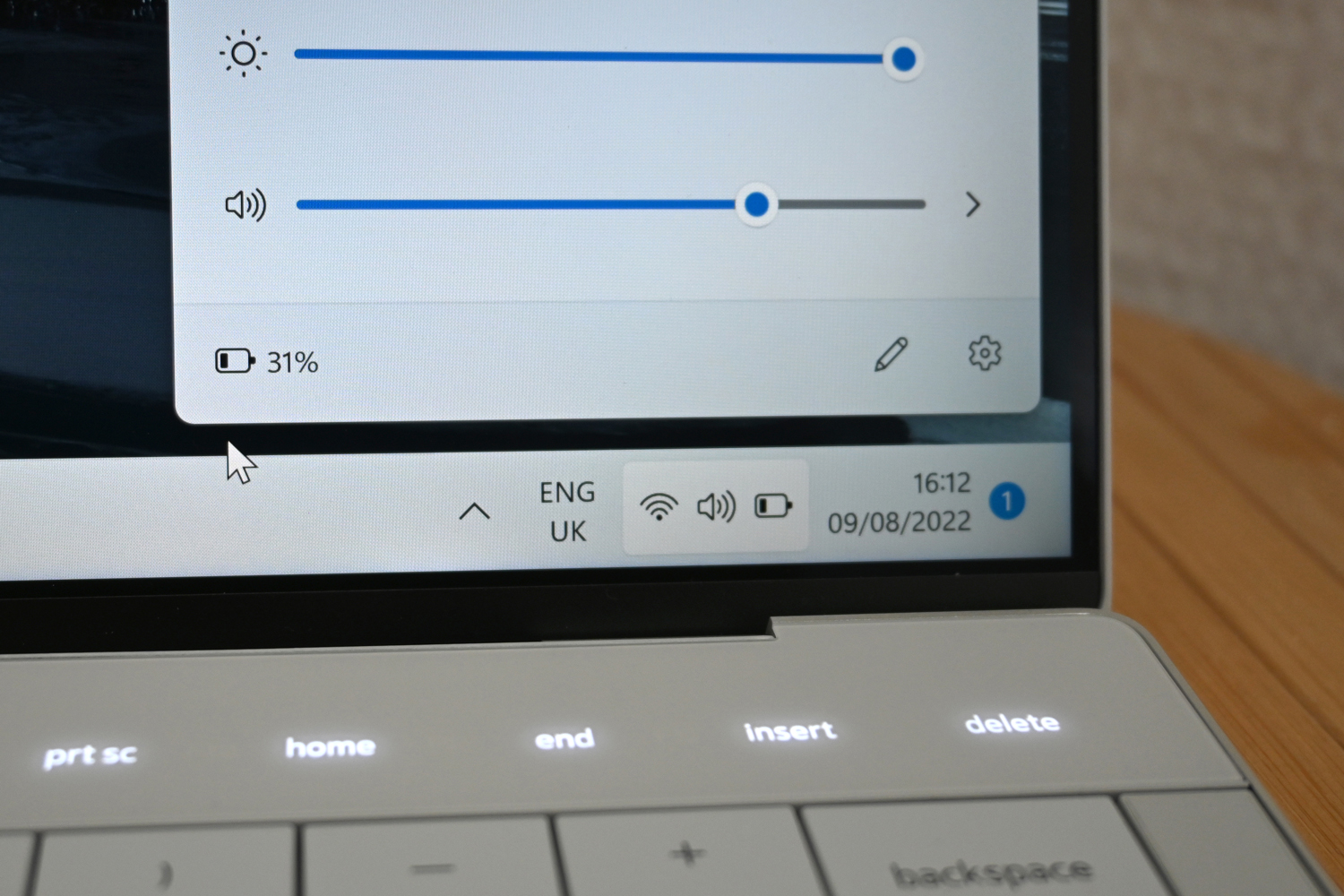 Looks aside, the biggest departure for the Plus from the regular XPS 13 is its processor. Rather than slap in one of Intel's U-series 12th-gen CPUs, Dell has opted for a beefier P-series.
The Core i7-1260P in our review unit is a twelve-core chip that promises greater performance, but also pumps out more heat and sucks down more battery – and it's only the middle child of the line-up. You can step up to an even more potent i7-1280P if power matters most. It's paired with a generous 32GB of RAM and a 1TB NVMe SSD.
This translates to excellent day-to-day performance, with a typical combo of web browser, email client, word processor and Spotify running in the background feeling ultra-snappy. It'll happily churn through image edits and even a bit of video work before the internal fan kicks in.
Enabling "ultra performance" in Dell's settings app helps push the CPU as far as it'll go, but forces the fan up to maximum to keep it cool – and even then repeated workloads are going to force it to throttle a bit. It gets plenty hot under load, too. If you're regularly pushing your machine that hard, a larger model with better cooling makes more sense – and if not, the vanilla XPS 13 is just as snappy in daily use.
With no dedicated GPU, you're reliant on Intel's Iris Xe graphics for all the heavy lifting. It's enough for hardware-accelerated photo and video editing, and can even manage a bit of light gaming at lower resolutions and details, but proper creatives are still going to want a chunkier alternative with either Nvidia or AMD graphics.
Battery life takes a hit from the thirsty CPU, despite it having a mix of power and efficiency cores. The XPS 13 Plus' cell isn't the largest, and is good for about five hours of use away from the mains. That's with performance modes set to balanced and screen brightness at the half-way mark. It's a long way short of an M2-powered MacBook Air.
Dell XPS 13 Plus verdict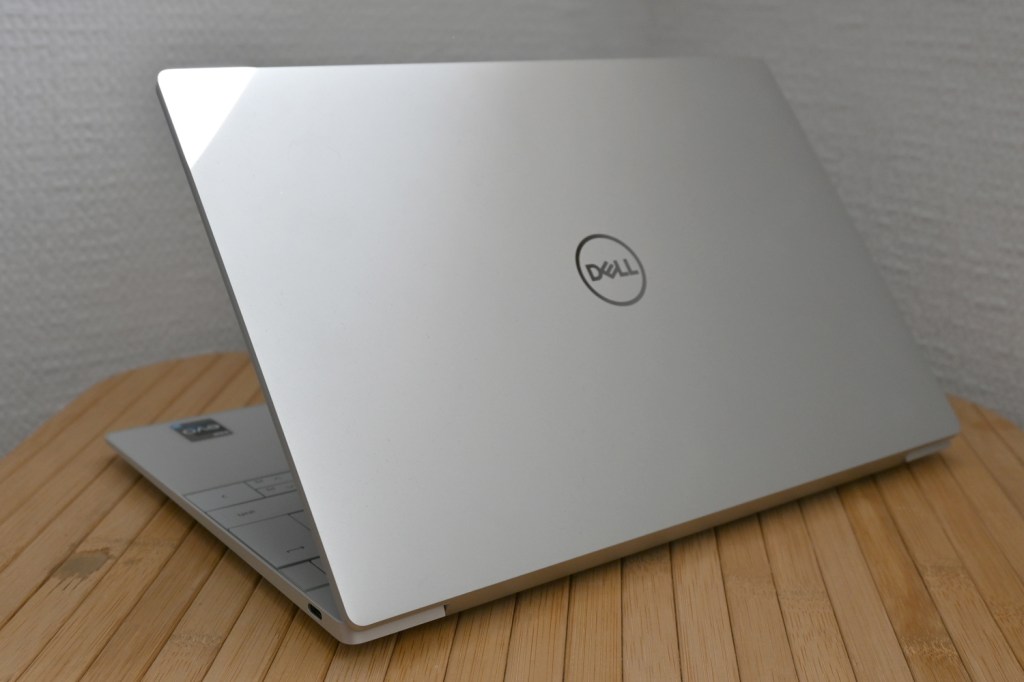 The regular XPS 13 was already one of the best Windows laptops around, but Dell has managed to step things up again for the Plus version. It's wonderfully easy on the eye, delivers on display clarity and has serious multi-core muscle for such a portable machine – even if toasty thermals means it can't always use that power.
It does compromise on connectivity, and the more powerful CPU also asks a lot from the relatively small battery. Similarly-sized rivals last longer, have superior webcams and (usually) more ports to choose from.
Unless you genuinely need a processor that can demolish video edits while on the move, there's nothing here to make it a must-buy over the excellent vanilla model.
Stuff Says…
A swanky step-up for the XPS line-up, but one that's perhaps a little more niche. It's powerful, looks the part and has a choice of superb screens, but most will be served just as well by the vanilla XPS 13 – which is considerably cheaper.
Good Stuff
Stunning display
Gorgeous, almost sci-fi looks
Plenty of CPU muscle for an ultraportable
Bad Stuff
High-end CPU pumps out heat and is a big battery drain
Lack of connectivity
Touchpad takes some getting used to
Dell XPS 13 Plus technical specifications
| | |
| --- | --- |
| Screen | 13.4in, 3840×2400 touchscreen |
| CPU | Intel Core i7-1260p 12-core |
| Memory | 32GB RAM |
| Storage | 1TB NVMe SSD |
| Graphics | Intel Iris Xe |
| Connectivity | 2x Thunderbolt/USB-3, Wi-Fi, Bluetooth |
| Operating system | Windows 11 |
| Battery | 55Wh |
| Dimensions | 295x199x15.3mm, 1.23kg |