Devialet Phantom Reactor 900 review
Devialet's wireless speaker combines distinct style with dynamic sound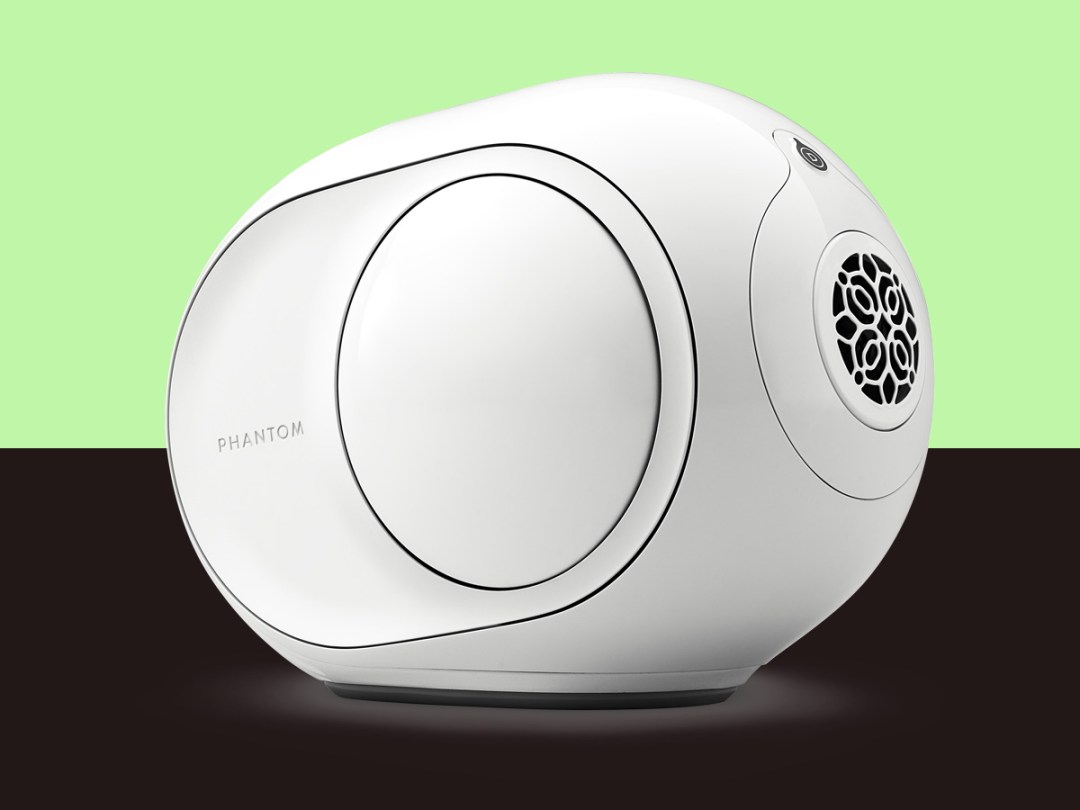 Cinema. The parachute. Aspirin. Denim. All these world-changing, life-enhancing innovations are French.
And since 2015 (when the first Devialet Phantom was launched), it's been possible to add "wildly over-powerful wireless speakers that look like they're trying to take flight" to the list of French initiatives the world would be poorer without.
Until recently, Devialet's modus operandi seemed as simple as its products are complicated. Its Phantom speakers, for example, are uniquely styled, staggeringly muscular and are tuned to generate enough bass to crack the plaster on your walls. They're also witheringly expensive.
Lately, though, there seems to have been an outbreak of normalcy at the company's Paris headquarters. The 2017 collaboration with Sky for the Soundbox soundbar, for example, brought the Devialet brand within reach of the mainstream.
And now there's this, the Phantom Reactor 900. By Devialet's standards it's compact, affordable and modestly powered. By anyone else's standards it's reasonably compact, quite expensive and, with 900 watts on tap, ludicrously brawny.
But nevertheless, it brings the possibility of Devialet ownership to those who previously had only been able to press their faces against the glass of the company's Selfridges and Harrods displays.
Design and build: distinctly different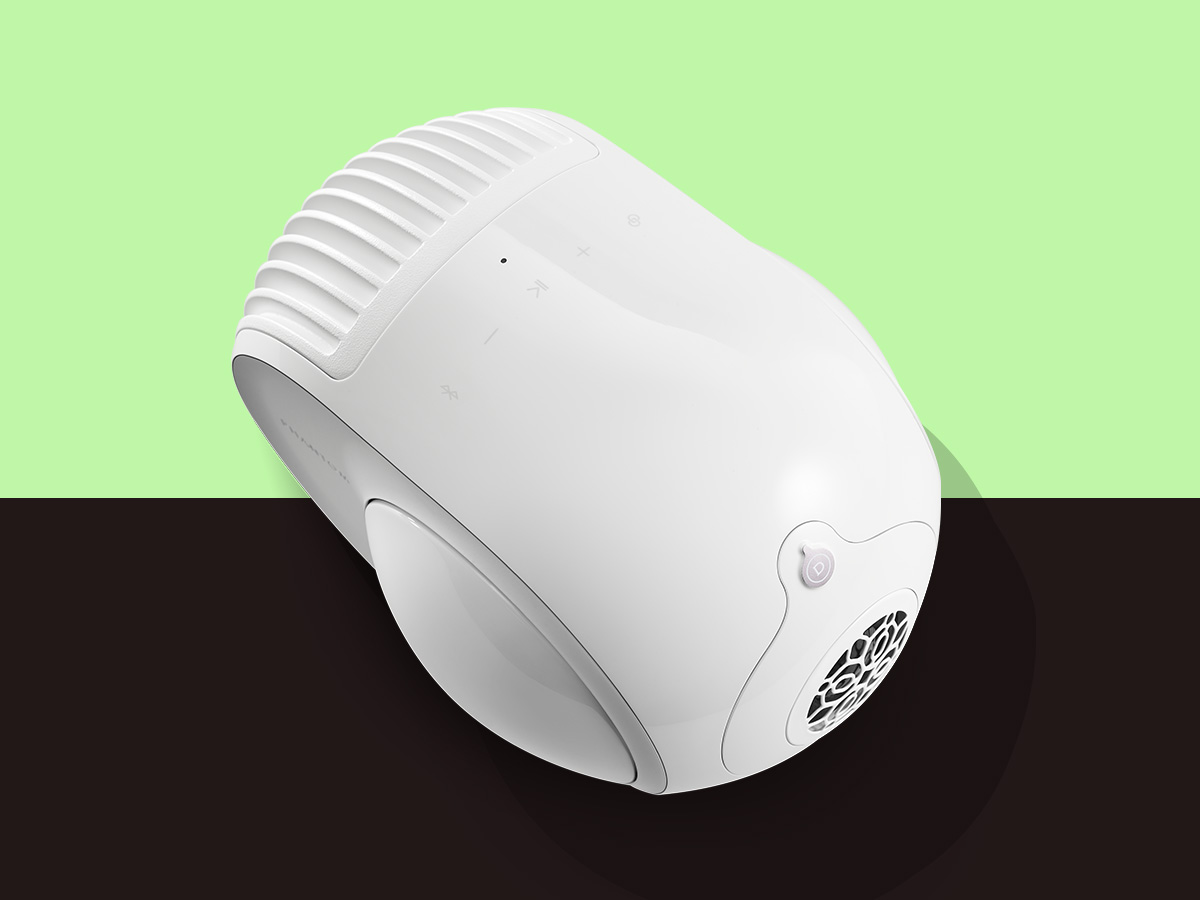 Look at it. It could only be a Devialet. Even though at 16 x 17 x 22cm it's roughly a quarter of the size of the full-on Phantoms, there's no mistaking this glossy, vaguely Dyson-shaped speaker for anyone else's product.
Unlike the bigger Phantoms in Devialet's range, the Reactor is a single-piece cabinet, with the company's uniquely decorative grille (covering a 3cm aluminium midrange/treble driver) at one end and heat-dispersing fins at the other. On either side are equally distinctive covered woofers (each a 10cm aluminium dome).
At 4.3kg the unit feels as sturdy as it looks, and the construction is flawless. You'll have to get on with the idea of Shiny White, though, because the Phantom Reactor isn't available in any other finish.
Features: acronyms galore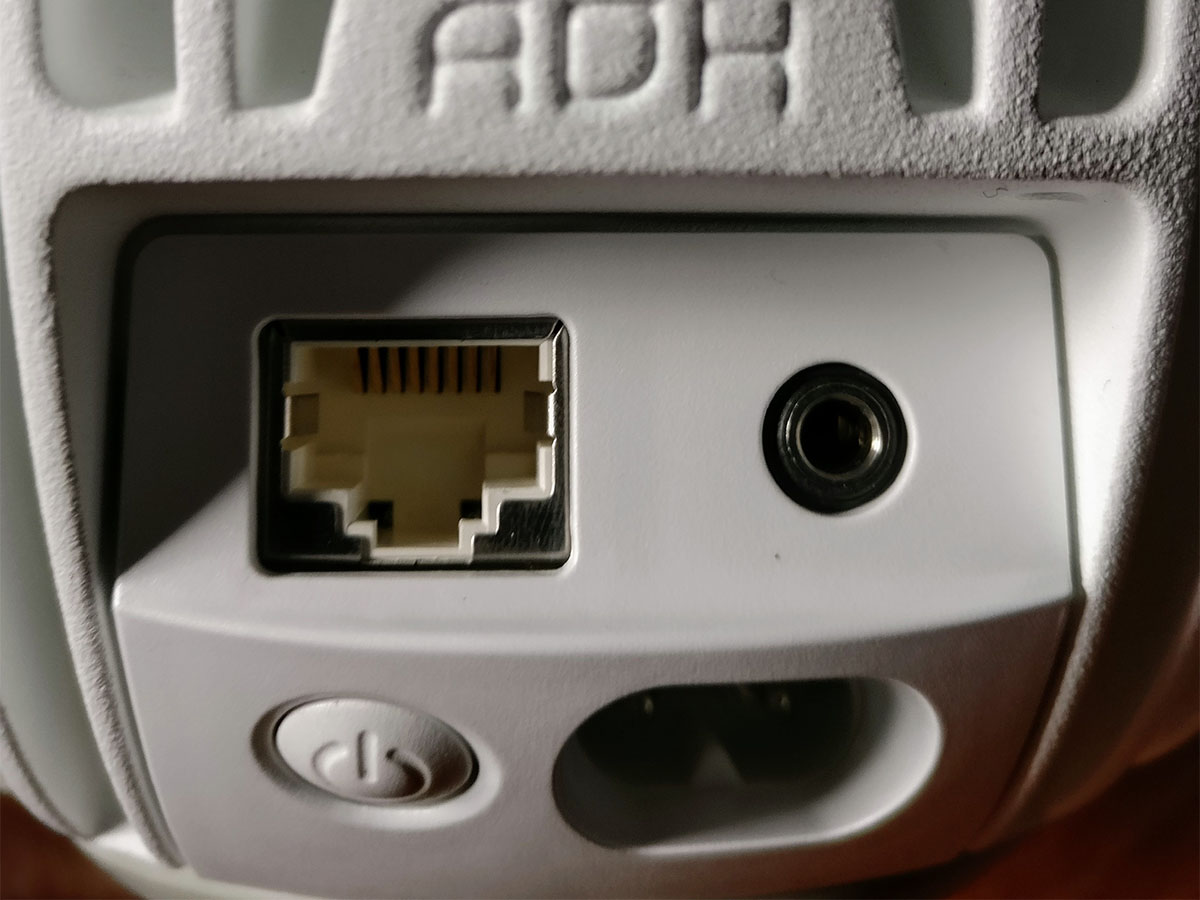 Under its skin, the Reactor 900 is bristling with technology and racy-sounding abbreviations – 160 patents gives some idea of the brow-furrowing thinking that's gone in to extracting 900 watts of music power from an enclosure of this size.
All that oomph is delivered by what Devialet calls ADH architecture. In practice it's a hybrid amplification arrangement: Class A (which engineers will tell you always sounds best) and Class D (which is compact as well as energy- and heat-efficient) mashed together in an attempt to get all the pros and none of the cons.
Into this already fiendishly complicated circuitry Devialet has embedded an 24bit/192kHz DAC. You may think 900 watts and £1290 is a bit excessive, and you may well be onto something. If so, Devialet has you covered: the Reactor 600 costs a mere £990 and kicks out a slightly less apocalyptic 600 watts.
Elsewhere, there's the Active Cospherical Engine (which is definitely a thing and not just a way of getting the acronym ACE onto the spec-sheet) – it manages the distribution of sound from this oddly shaped cabinet.
And SAM (Speaker Active Matching) is an unnecessarily complicated way of describing the way the Reactor goes about processing incoming audio signals.
The pièce de résistance where abbreviations is concerned, though, is HBI. Without any apparent sense of hyperbole, Devialet is calling its method of hermetically sealing the opposing woofers under enormous pressure – over 200kg, in fact – Heart Bass Implosion.
No, we've no idea what that actually means in practice, but there's no denying it's an arresting-looking collection of words.
On the outside, features are kept to a minimum. There are five touch-sensitive controls along the spine of the Reactor: play/pause, volume up, volume down, set-up (for use with the control app) and Bluetooth pairing.
At the rear, beneath those hard-to-dust heat-sinks, there are a few physical inputs: ethernet (because everyone loves a stable network connection), a hybrid 3.5mm socket that's switchable between analogue and digital optical, and mains power. There's also a power/standby/reset button.
Interface: Clean and logical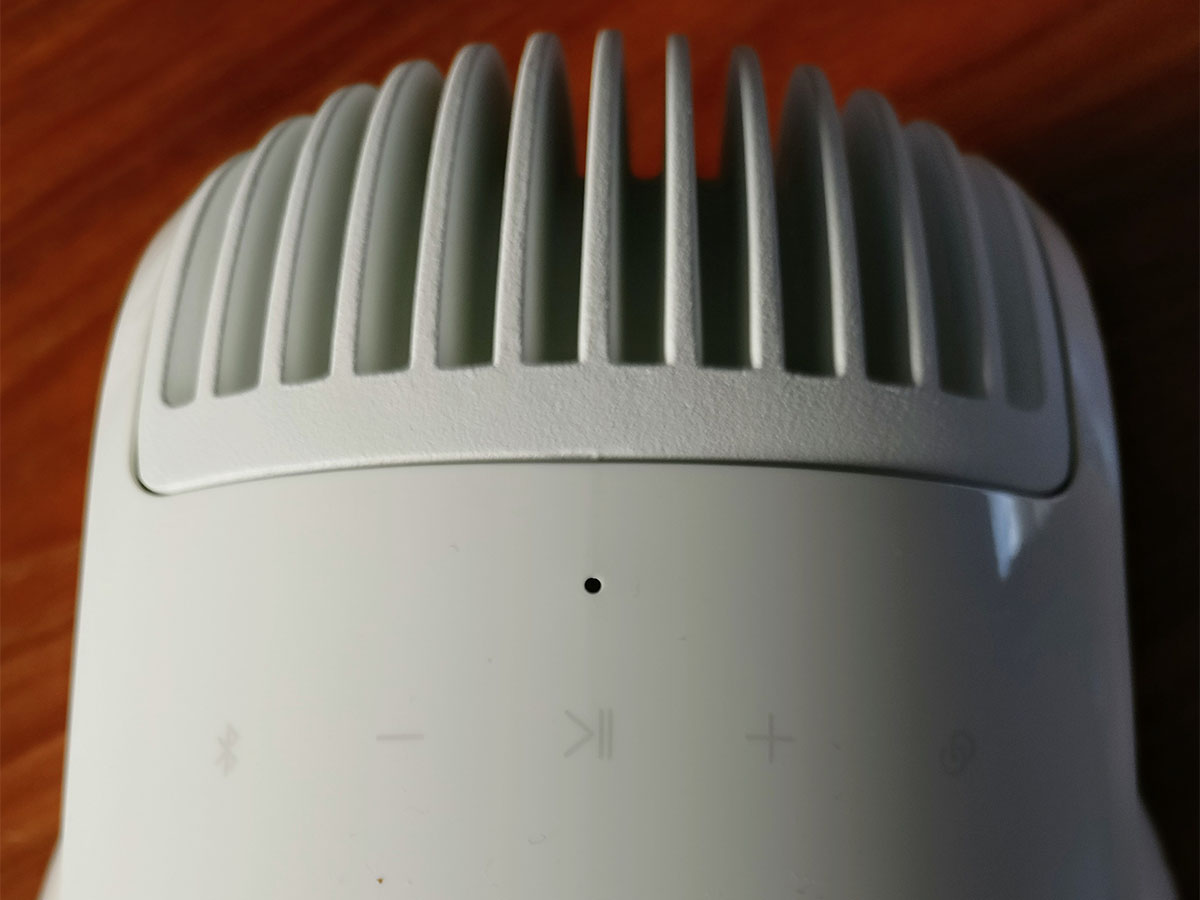 Devialet may be proudly single-minded about the look and specification of its products, but it's not so rash that it messes with the sanctity of the control app.
The Devialet app (for iOS and Android) is by far the least remarkable thing about the Phantom Reactor 900 – and for that we're very grateful.
It's clean, logical and, crucially, stable – which is just how we like it. There's a great big volume control in the middle of the screen, with input selection (Spotify, UPnP, AirPlay, aux, network, Bluetooth) beneath, and options for software updates and the like hidden in a drop-down menu.
Performance: oomph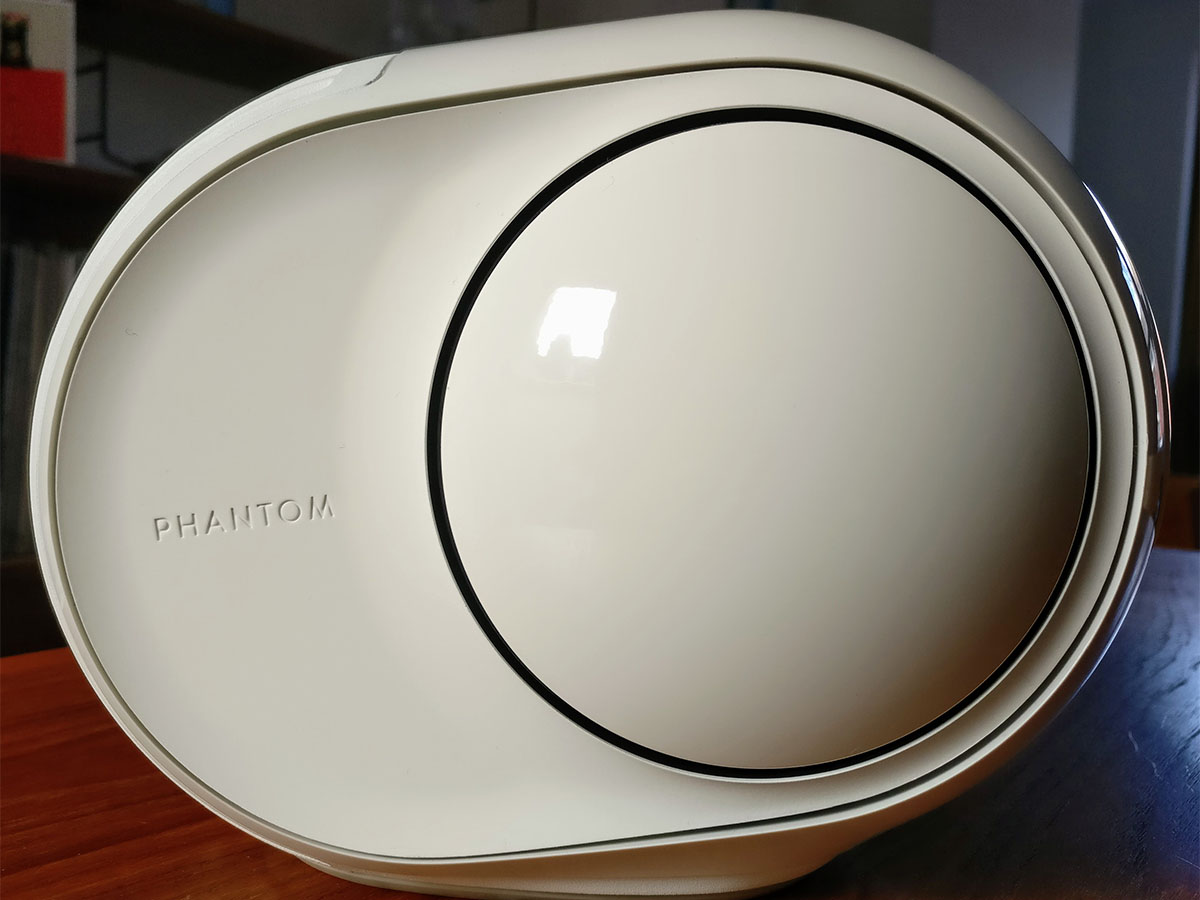 As we suspected might be the case from our encounters with previous Phantoms, Devialet has gone straight for the jugular with the Phantom Reactor 900 – and it's a jugular that's composed entirely of bass. Fast, deep, hard-hitting and alarmingly visual bass.
Ordinarily, the 'performance' section of a wireless speaker review would concern itself solely with sound. But this is no ordinary wireless speaker, and no ordinary performance.
Wind the volume up beyond 'tentative' and the Reactor's prodigious low-frequency presence is illustrated by frenzied movement from the side-mounted bass drivers.
In any other speaker, you'd react by reducing volume in hurry, to save the drivers from possible terminal damage. But this is just what a Devialet Phantom does. It flaps its little wings like it's determined to take flight, or at least make its way to the edge of the shelf.
There's just no arguing with the Reactor's low-end authority. No matter whether you indulge it with Daniel Avery's Diminuendo, or challenge it with Tim Buckley's The Dolphins, the result is the same: any low frequencies emerge at speed, in full and with absolute solidity.
Though there's more to the Reactor than just bass, you know (but not much more, as The Smiths nearly sang). It's tonally very faithful, and genuinely communicative through the midrange – it reveals lots of detail in a singer's voice or the nuances of timbre and harmonics in instruments.
In terms of fluency, the Phantom Reactor is among the best of the (admittedly pretty small) group of wireless speakers at this sort of money.
It's equally adept at the top of the frequency range, if slightly more circumspect than at the bottom. The treble sounds in The 1975's A Brief Enquiry Into Online Relationships attack crisply and are integrated smoothly into all the information seething below.
Dynamism is impressive too, as it really should with this amount of oomph on tap. It switches from thunder to silence quickly and cleanly, so a stop/start quiet/loud classic such as Smells Like Teen Spirit is brimming with the necessary excitement.
Sound is distributed evenly from the Reactor, and it has no problems filling even a largish room without getting stressed or ragged.
What it can't do, however, is generate a convincing soundstage. For all of its powers of resolution and broad spread, the stage sounds cramped and confined.
There's very little breathing-space for instruments, an impression that gets stronger the more complex the music you listen to, and the overall presentation sounds vertical and squashed rather than horizontal and spacious.
The inability to open up a recording and give some room to individual sounds is what ultimately makes the Phantom Reactor seem, at first, like a bit of a blunt instrument. It isn't – it's much too deft and insightful – but its presentation is congested and, when you add that to the fearsome bass presence, it can too easily sound oppressive.
Devialet Phantom Reactor 900 Verdict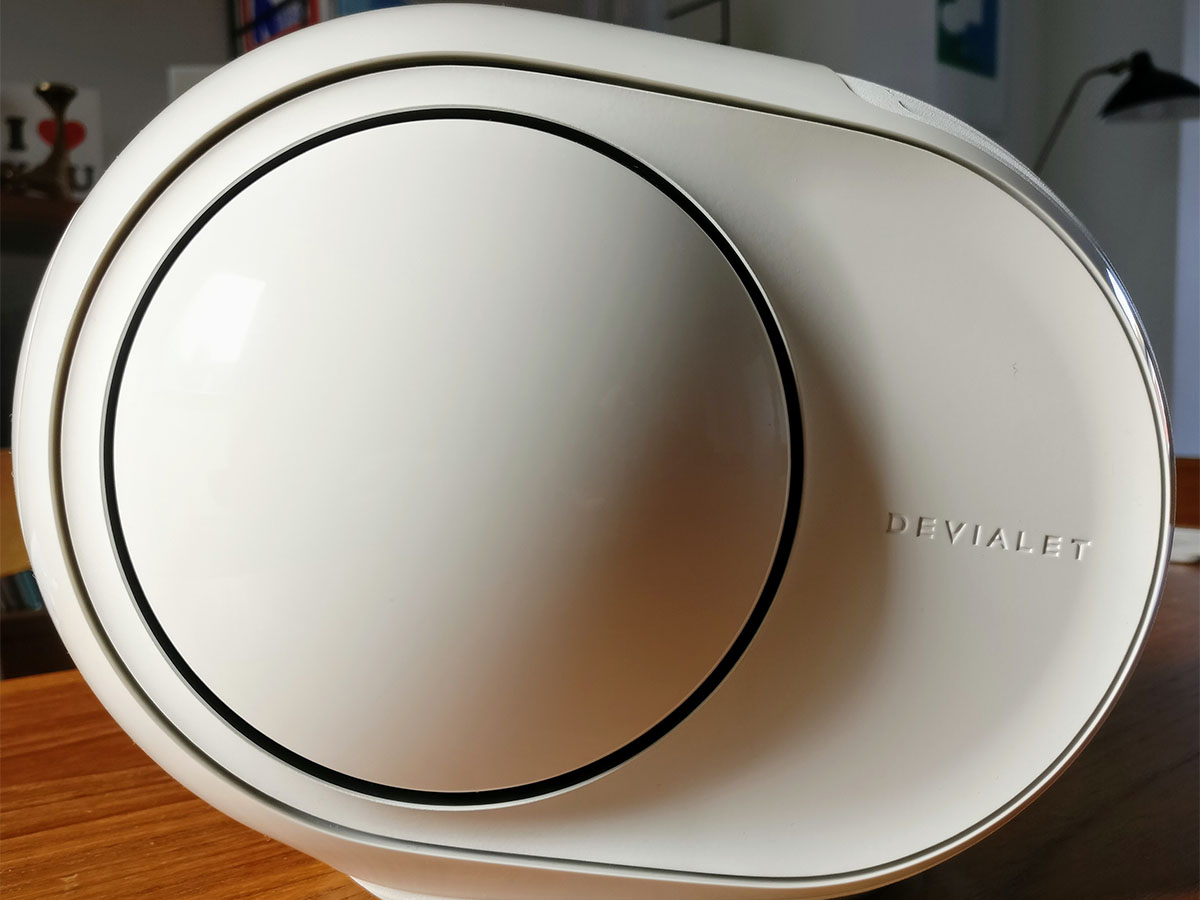 The Devialet Phantom Reactor has an awful lot going for it. In broad terms it sounds impressive, it looks a sight more impressive and dramatic when it's working than anyone else's wireless speaker, and it's impressively well made.
But it doesn't have the all-court sonic game a speaker of this cost really should have, and that makes it easier to admire than to love.
Stuff Says…
An idiosyncratic wireless speaker that sounds a lot less bonkers than it looks
Good Stuff
Distinct, compact design
Dynamic audio with plenty of oomph
Logical easy-to-use controls
Bad Stuff
On the expensive side